We aim above the mark to hit the mark.
– Ralph Waldo Emerson
Meaning of this quote:
We reach our goals when we aim to do more than it takes. To hit the mark, you must aim to do more than you need to do, so that even if you miss out on something, you can still accomplish everything you need to.
Generally, above-average efforts lead to below-average results. To transcend boundaries, we must push beyond them.
Whatever you do, put your all into it. Anything done mediocrely will produce mediocre results. Either give it more than 100% of your effort or don't do it at all.
Set the goal correctly and plan your actions. As you set a goal for yourself, make it attainable while challenging yourself to develop more abilities than you currently have. Let it motivate you to reach beyond your current capabilities.
Aim realistically higher
Don't ever be pessimistic or overly optimistic. Find the perfect balance. An optimistic approach coupled with a realistic approach is all we need to make the impossible feasible.
It's easy to get demotivated and we tend to give up when our goals are unrealistic. Goals alone won't help. Realistic planning is also necessary, along with honest effort.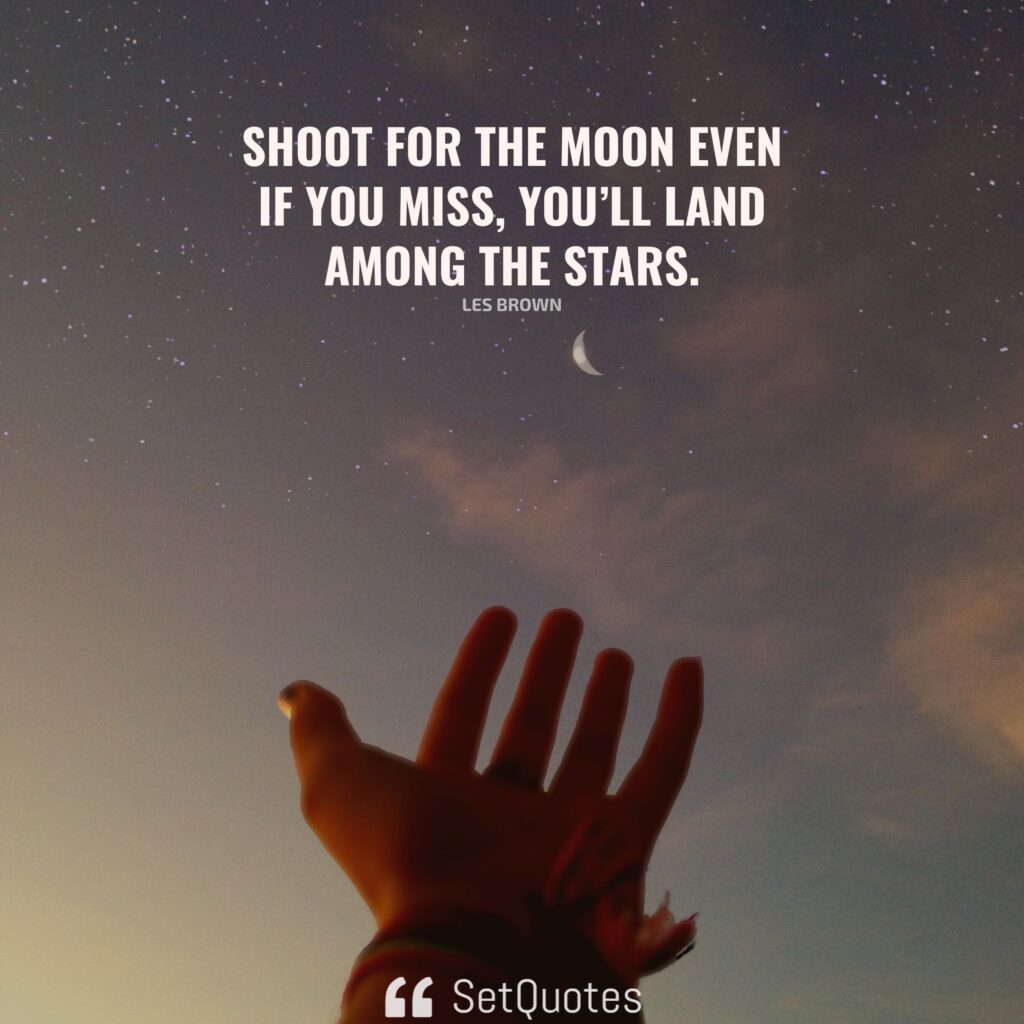 Shoot for the moon even if you miss, you'll land among the stars.
– Les Brown
Things happen when you take a chance and don't let it slip away in fear of failure. Realize that even if you fail, you will still be in a better position than simply rejecting the idea of doing it.
Let your goals be higher than your ability to achieve them, and let that motivate you to be the one who can make them come true.
There is one inspiring quote by Zig Ziglar: "What you get by achieving your goals is not as important as what you become by achieving your goals."
Aim high, be realistic and keep working until you get there. A goal is meaningful only if it aligns with our actions. At the end of the day, execution is what matters most.
Transformation happens when we aim for something that is beyond our abilities. The only way to experience growth is to aim to push the limits instead of staying within them.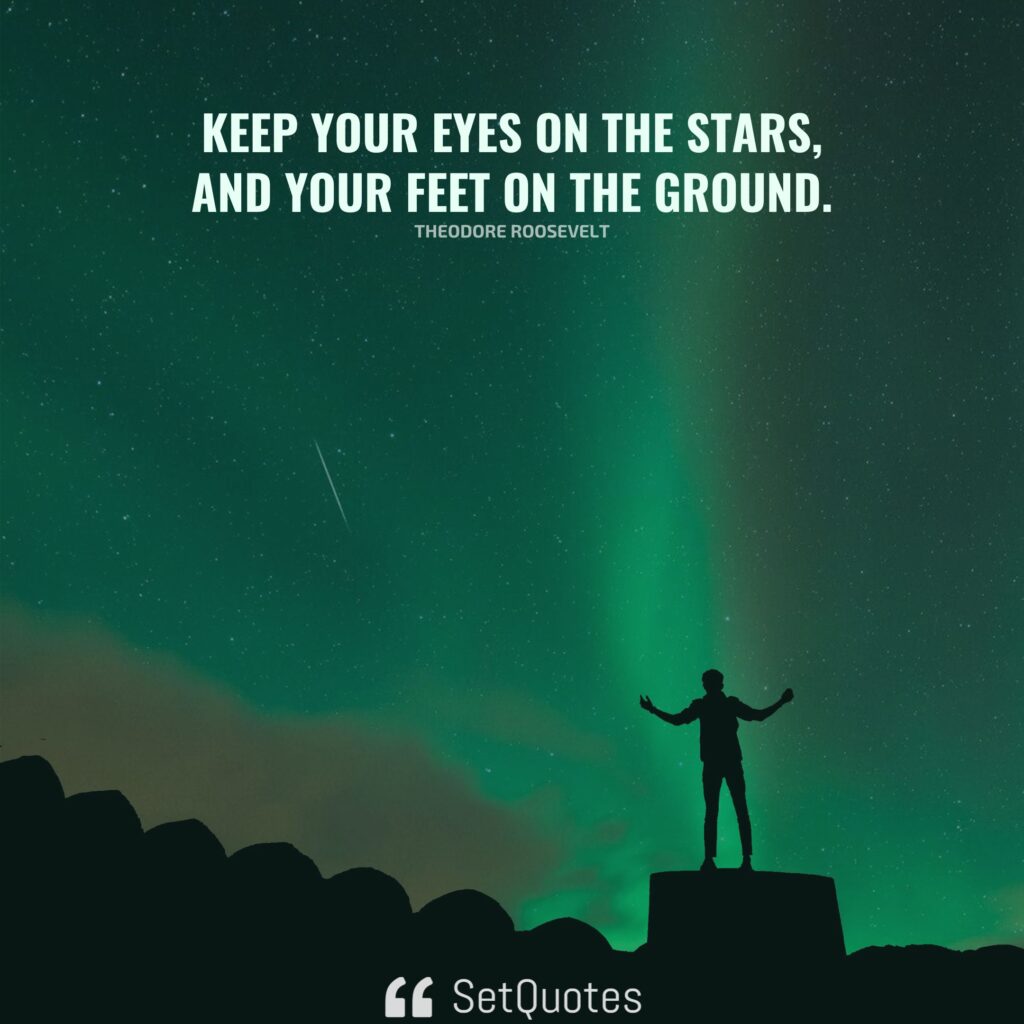 Keep your eyes on the stars, and your feet on the ground.
– Theodore Roosevelt