Do not go where the path may lead, go instead where there is no path and leave a trail.
– Ralph Waldo Emerson
Meaning of this quote:
The quote is about finding the courage to do something you have never done before and exploring the unexplored.
It's moving forward in the right direction that matters most, whether it's explored or unexplored. Making the first step is the hardest, it takes a lot of courage, but once you start your journey, everything falls into place, no matter how hard it gets.
Those who have accomplished great things in life are the courageous ones who have not just followed the way of others but also created their own path.
Do you think that following the ways of others will lead to an original invention or innovative idea? Or do you think that cloning the methods of others will lead to something new and original?
Innovative solutions are born when one thinks differently than the rest. It is an ability to solve complex issues that can lead to great breakthroughs.
Do not follow others
Be authentic; don't try to be someone else, don't follow someone else's passion. Try to have a deeper understanding of yourself, learn exactly what you want from your life, and figure out precisely what you are made for.
When you commit to doing something close to your passion and which makes you happy, you will eventually choose or create your best way.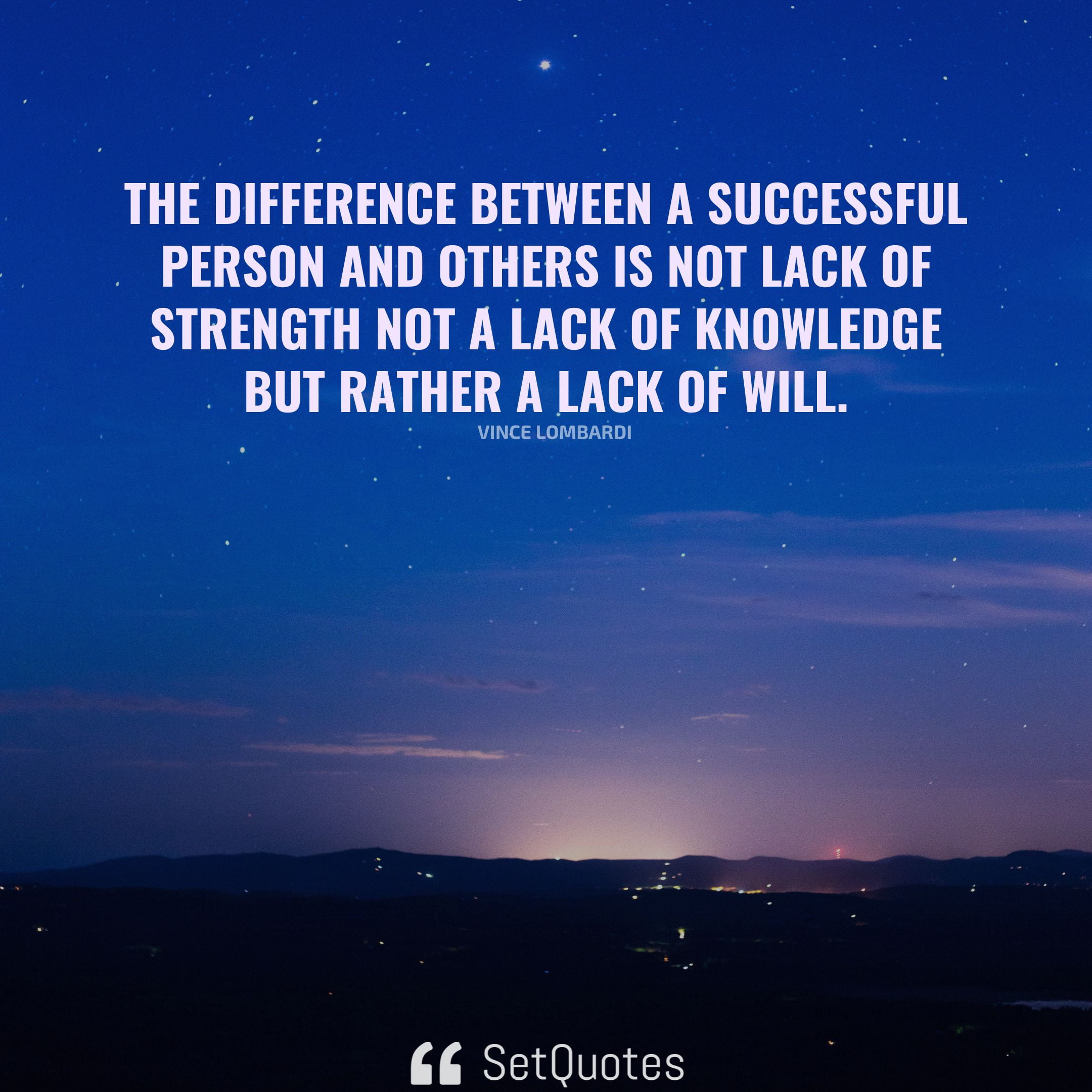 The difference between a successful person and others is not lack of strength not a lack of knowledge but rather a lack of will.
– Vince Lombardi
People who have achieved great things were not forced to do them, they chose to do them because they were willing to. That's what really counts.
When one has the willpower and the motivation to do something, there is nothing stopping them. However, when one lacks motivation and passion, it is easy to lose track and give up.
You shouldn't force yourself to do anything. Instead, figure out what you can do best for yourself and others, find out what makes you feel fulfilled and happy, then go for that if it makes sense to you and if it's realistic.
If your goals really call for it, go your own way instead of following the path.
Is it easy to follow passions and explore the unexplored?
Creating and following your own path is definitely not easy, it's certainly uncertain when compared to something that's tried and tested. Creating and following one's own path definitely takes courage, and it tests one's ability and inner strength each and every step.
Therefore, passion and motivation are not enough; they can help get things moving in the right direction, but ultimately, it's planning and a proper system that will keep it going. When we don't plan, things can get distracted. In the end, plans are what enable us to keep moving forward, but in the right direction.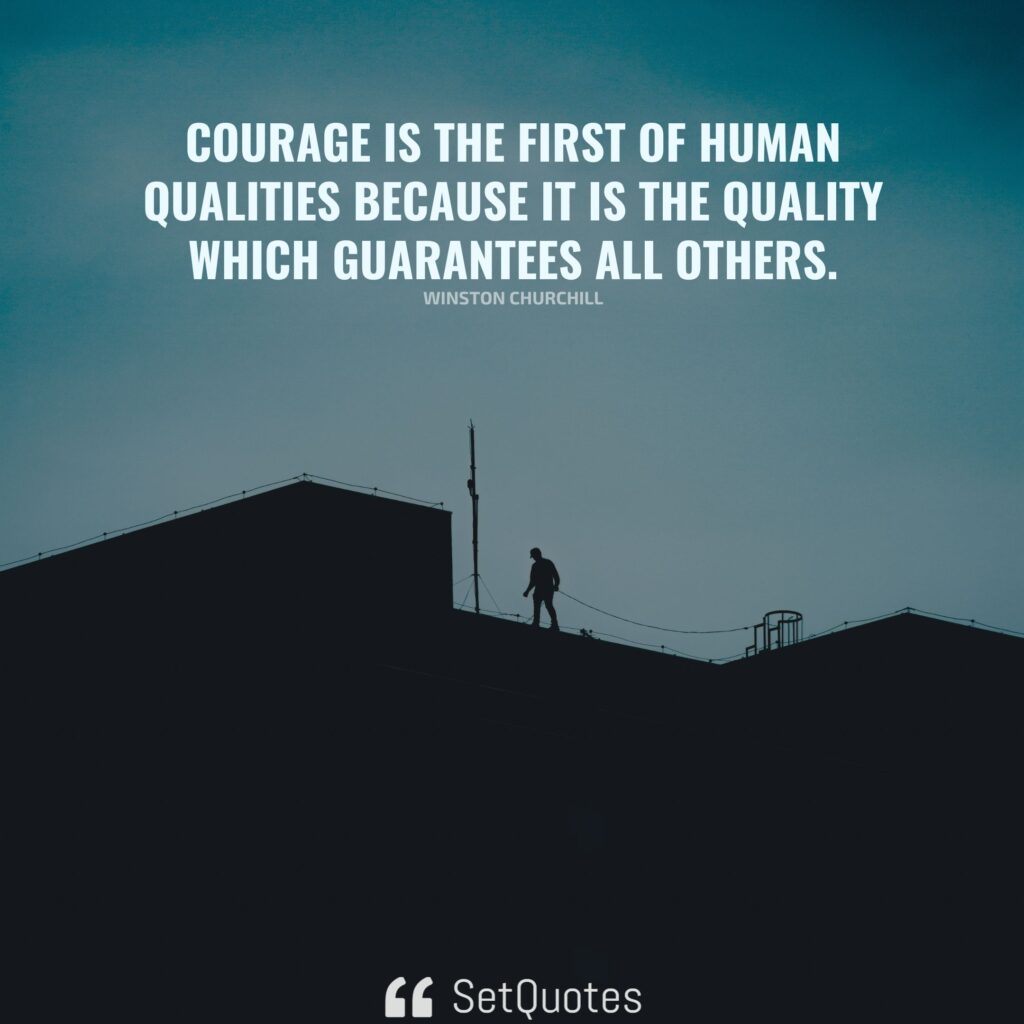 Courage is the first of human qualities because it is the quality which guarantees all others.
– Winston Churchill
You have a great idea in mind, you have a clear executable plan, but what if you cannot summon the courage to take the calculated risk?
There is nothing that can stop those who have the courage to take on challenges and try new things, but taking calculated risks is also important. It saves time, energy, and resources.
There is one great quote by Gautama Buddha: "Do not blindly believe what others say. See for yourself what brings contentment, clarity and peace. That is the path for you to follow."
Remember that you are unique in your own way, and what works for others may not work for you. There will always be something that you're good at and that suits you well. Therefore, instead of blindly copying others, why not strive to be the best version of ourselves?
Instead of comparing yourself with others, strive to improve yourself. There is nothing wrong with taking inspiration from others who are doing well in their field or in their life.
Ultimately, it does not matter how fast or slow you go; what matters is that you keep moving forward but in the right direction.
Man cannot discover new oceans unless he has the courage to lose sight of the shore.
– Andre Gide