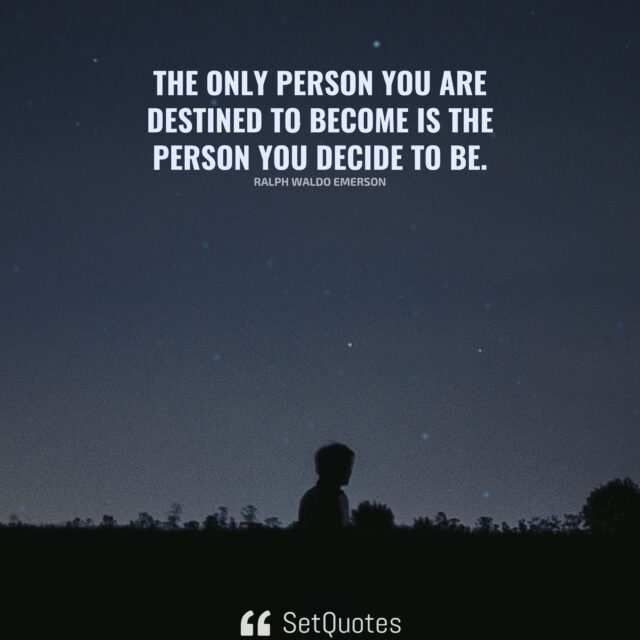 The only person you are destined to become is the person you decide to be.
– Ralph Waldo Emerson
Meaning of this quote:
You become who you decide to be. The way you think and the choices you make define who you are and what you do.
You are the result of your choices and decisions. Isn't it true that we define our own outcomes depending on our decisions? A better outcome is only a matter of making better choices and taking action. Don't hope for anything; action will eventually lead to success.
We become what we decide to be. We are ultimately driven by our minds, which create results based on the goals we set. It is your thoughts that shape your life, so make them powerful and let them help you achieve your goals.
When your mind starts wondering, claim your control back and let it focus on the things that solve your purpose first.
You are a reflection of your beliefs
There's no point in not believing in yourself and in your ideas, especially when you are leading with a realistic approach, comprehensive planning, and a strong passion.
If you find it difficult to believe in yourself or your goals, self-reflection is the key rather than giving up. Isn't it true that we gain courage and self-trust when we self-validate our goals?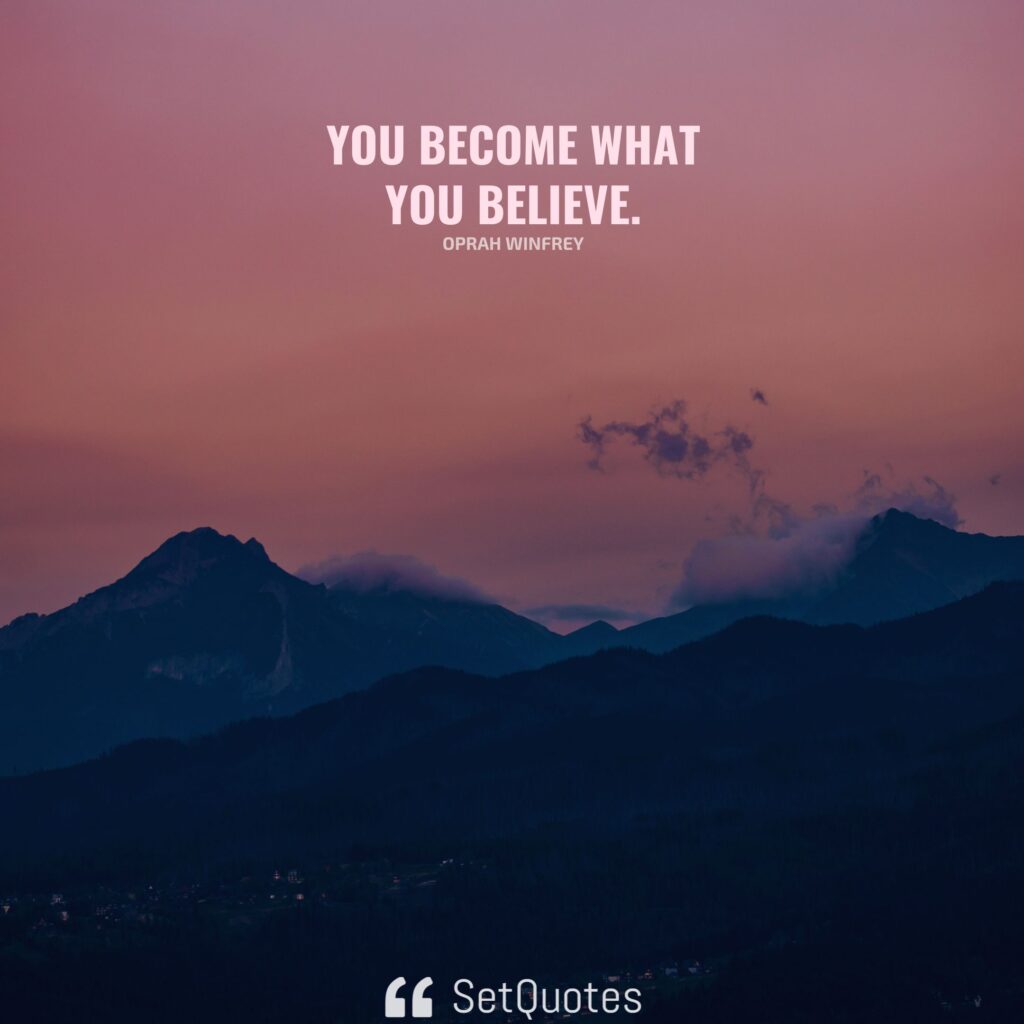 Trust your inner strength and realize that you have to believe in yourself. This is because if we resist believing in ourselves why would anyone else ever believe in us?
Be faithful to yourself, because it's not optional in any way. In our hearts, we already know the answers, the key is to accept them, so we can get to work on implementing the changes. Isn't it true that we have to first accept that there's room for improvements before we can begin to make changes?
Isn't it true that positive changes happen when we decide to make one? True growth comes when we stop finding excuses.
Choosing one path over another determines the outcome. Take responsibility for your choices, regardless of whether you succeed or not. You have to take responsibility for your actions anyways in order to reshape them.
Your destiny is determined by your decisions. You can always keep making decisions even if you make a few wrong ones. You'll probably make a better decision after making a few wrong ones. The key is to keep trying, learning, and to keep moving forward until you turn your beliefs into a reality.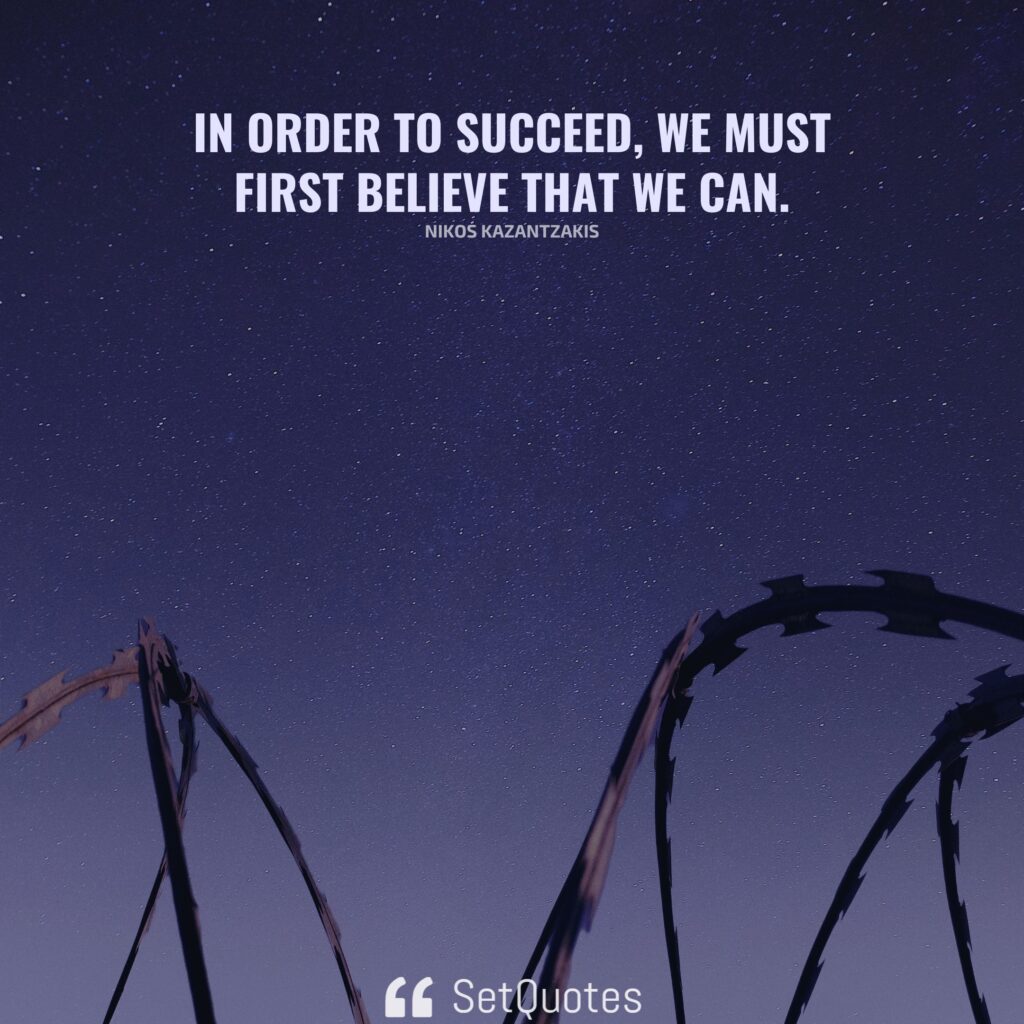 In order to succeed, we must first believe that we can.
– Nikos Kazantzakis