I have no special talent. I am only passionately curious.
– Albert Einstein
Meaning of this quote:
It is curiosity that propels creative ideas, creative ideas propel discovery, and discovery spurs innovation. It is our curiosity that leads to innovative solutions to complex problems.
Curiosity is a desire to discover, know, and understand something new.
A study published in the Greater Good Magazine showed that curious people tend to have better relationships with others since they connect better with them. Because curious people feel more socially inclined, others are more likely to wish to be associated with them.
Curiosity begins with asking "why" more often. Curious people are usually inclined to ask "how" and "why" type questions before accepting something for what it is.
A person with passionate curiosity is someone who has a genuine desire to learn. Isn't it true that we dig deeper and deeper into the topics we are truly passionate about?
Observing the fall of the apple, Newton made a discovery. Was it not out of curiosity that he then explored more and more until he formulated the laws of gravity?
Find out what excites and interests you the most
There is always something to get curious about. We all have something in our lives that generates "Why" and "How" questions. Isn't it true that when we reach an answer, the answer creates another question, and that's how we dig deeper?
Each of us is unique and different. Each of us thinks and perceives in our own unique way, and each of us has different interests that make us curious. Finding our passion and purpose begins with finding our own interests and embracing our curiosity.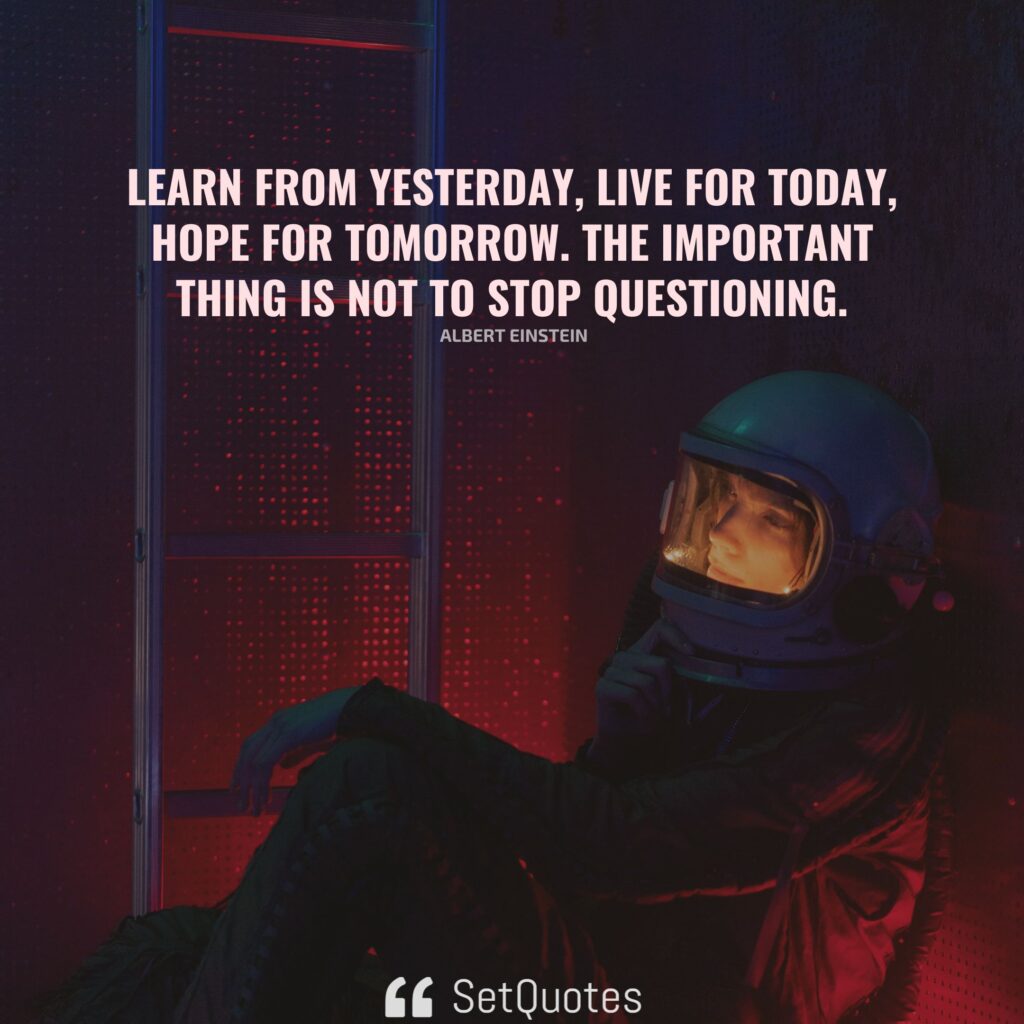 Learn from yesterday, live for today, hope for tomorrow. The important thing is not to stop questioning.
– Albert Einstein
It is our imagination that ignites curiosity, and curiosity is what drives us to explore new possibilities. There is always something new to discover and learn. It is lifelong learning that creates new opportunities and possibilities.
The importance of curiosity lies in the fact that it does not only inspire questions but also makes you a keen observer to discover the answers to those questions. To be curious is to allow the mind to be open and creative.
Allow your mind to ask questions rather than simply accepting the thing as it is. Let your mind ask why and how certain things occur, and let it motivate you to discover the answers.
Isn't it true that there is always room for improvement, no matter how good it seems at first glance? Take lessons from the past, and ask yourself what changes can be made to explore the future better. Let curiosity open up a wide door for you.
We are surrounded by marvels that were first imagined by someone with a sense of curiosity and imagination. Anyone can discover a new path to success with imagination, curiosity, courage, and hard work.
Intellectual curiosity is a superpower.
– Anthony Pompliano