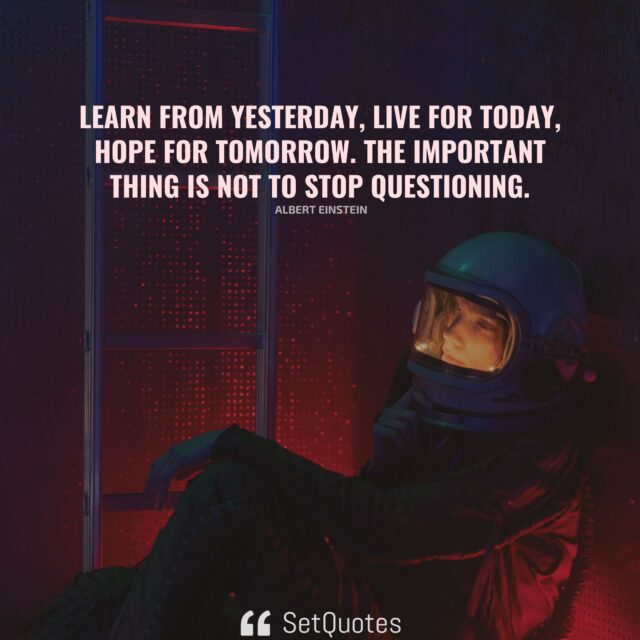 Learn from yesterday, live for today, hope for tomorrow. The important thing is not to stop questioning.
– Albert Einstein
Meaning of this quote:
Curiosity is simply a desire to know, understand and learn something new.
Curiosity and Imagination lead to Innovation and success. It allows exploring new possibilities.
Learn from yesterday, live for today. learn from your past and live in the present moment.

You will realize how much time you have when you start being conscious about the present moment. learn from your past mistake and move on, that's the only important role of the past.
It's okay if you're going through a tough time, keep up your good work, try to live in the present moment, and never lose hope.
Be curious and don't stop questioning, with hard work and perseverance you can make things happen.
Never stop learning
The key is to be curious to find the interests and keep learning about them.
The idea is to find out what excites us the most and then dive deep into it. It's lifelong learning which creates new possibilities and opportunities.
There is always something new to be curious and learn about, life is all about learning and adopting new things.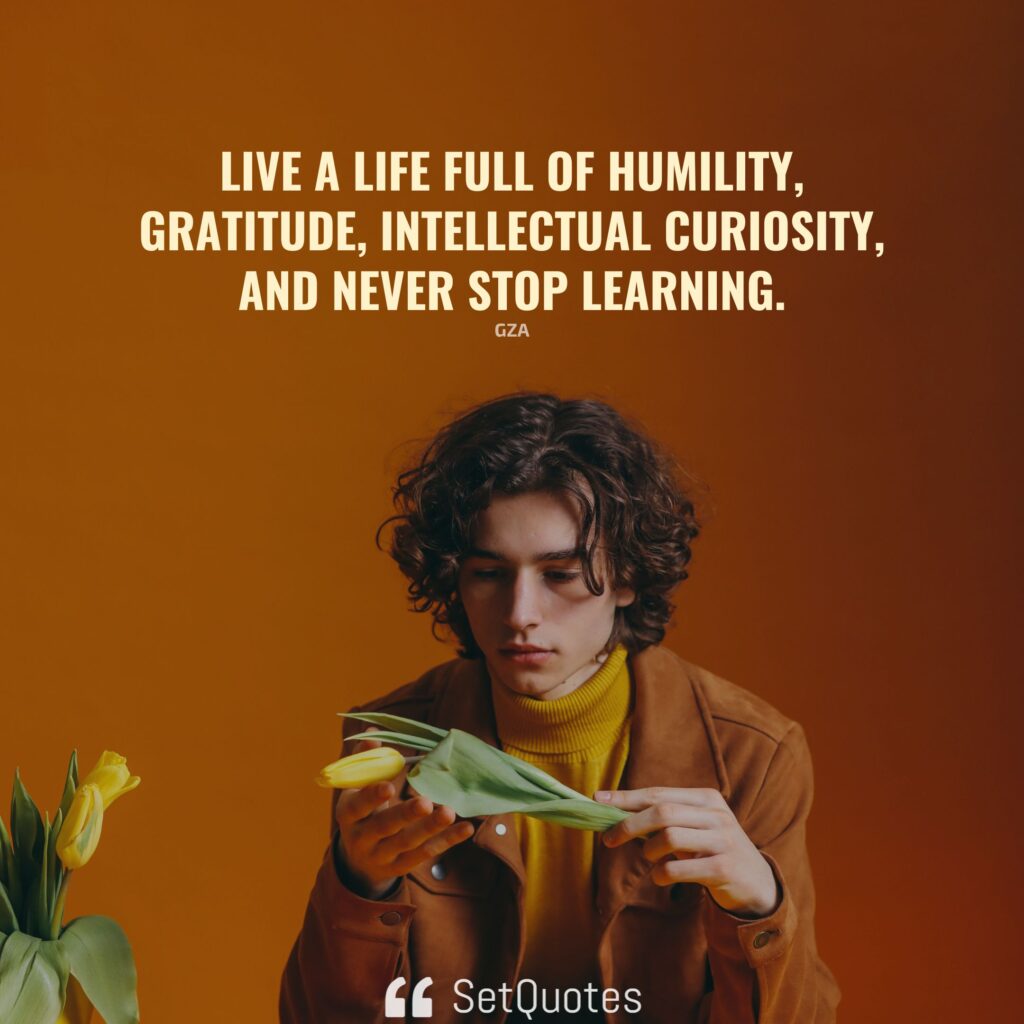 Live a life full of humility, gratitude, intellectual curiosity, and never stop learning.
– Gza
There is always room for improvement, learn from your past experience and keep improving.

The person who adapts to the change wins, that's why lifelong learning is important, It opens new doors.
Live and feel each and every second of your day and keep up doing the things which excite you the most.
curiosity is a superpower
curiosity is a superpower, It's one of the most powerful things we own and often most of us don't realize that.
It reminds one of the most famous quotes by Bernard Baruch, "Millions saw the apple fall, but Newton asked why."
And that's why curiosity is the source of energy behind any innovation. It's the power of asking "Why" which makes a difference.
Those who can control their mind can control anything, with desire and strong determination anyone can make wonders.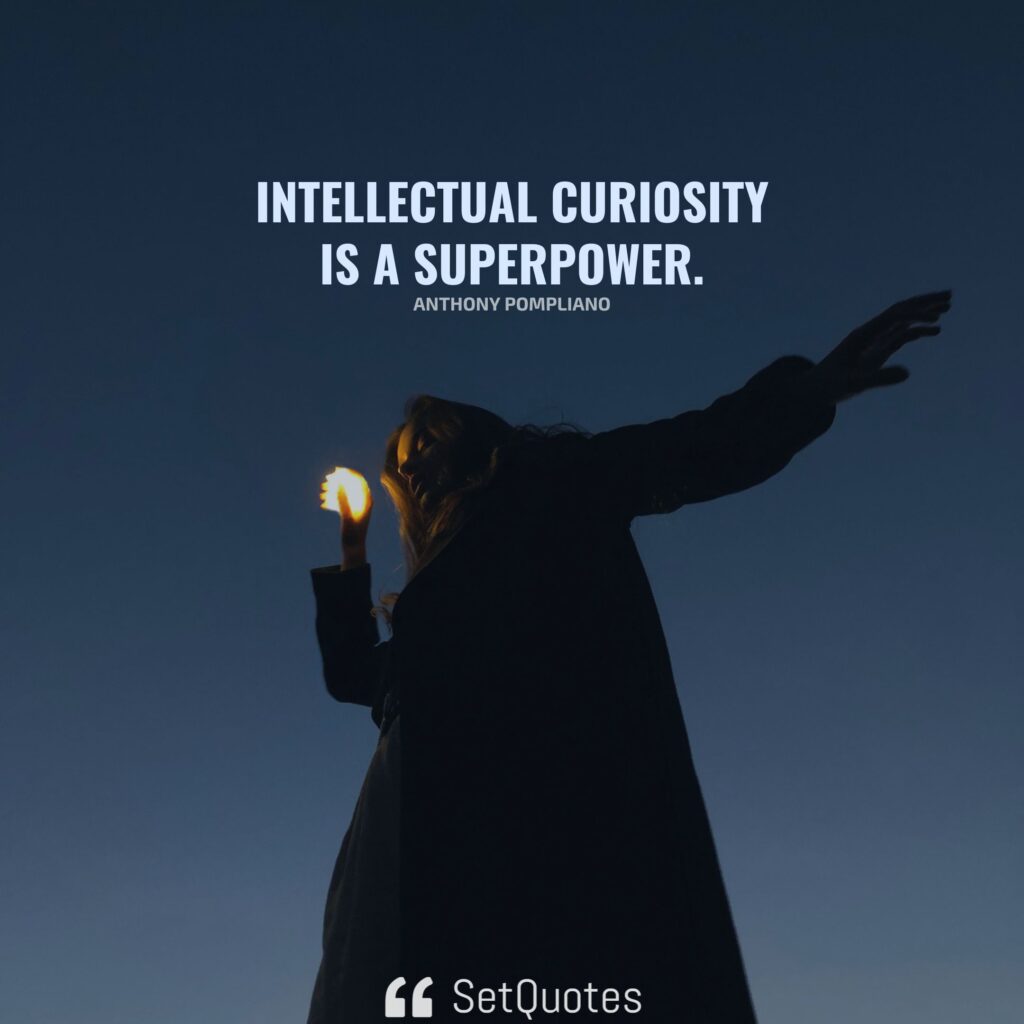 Intellectual curiosity is a superpower.
– Anthony Pompliano
It's a strong desire to know and learn something which is very important than anything else. without curiosity, nothing can happen. It's a curiosity that fuels us.
The "Why" and "What if" are the tools behind every great innovation.
Richard Branson, once said: "You don't learn to walk by following rules. You learn by doing, and by falling over."
That's how we learn to walk or ride a bicycle, we master it by keep doing and we don't give up even after falling. the key is to keep trying even after a failure.
Let the power of curiosity ignite the desire to learn and know about something new, in the end, it's a curiosity that helps to start a new chapter.