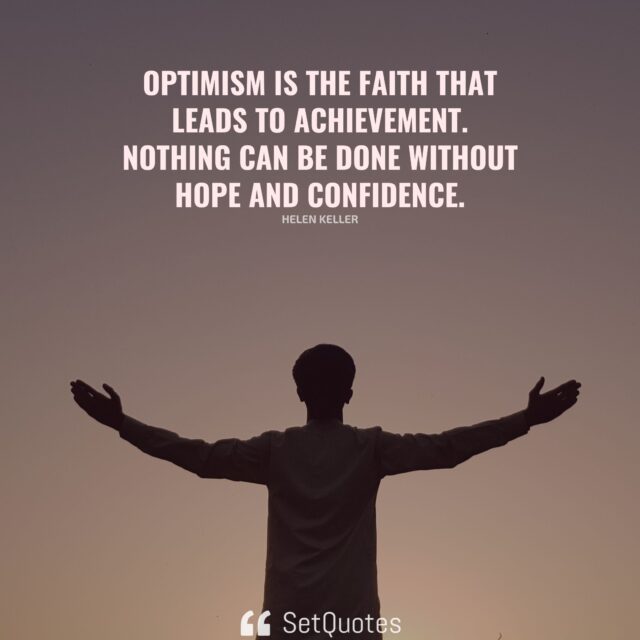 Optimism is the faith that leads to achievement. Nothing can be done without hope and confidence.
– Helen Keller
Meaning of this quote:
Optimism is the belief that inspires success. An optimistic mindset is what leads to courage. Optimism is the faith that enables one to keep believing in themselves despite the challenges that may lie ahead.
Don't we have to believe that we can achieve our goals before we can accomplish them? Isn't it true that we live moments in our minds before we live them in reality?
Starting something from scratch and taking the first step is the hardest part. But, it is faith and optimism that empowers one to take the steps. Isn't it true that self-belief is necessary to make progress?
Realize that confidence comes from the hope that you can achieve whatever you set your mind to and you can acquire any skills you require to make things work.
A positive attitude leads to growth
Hope is always a factor that encourages growth. Hope gives us the confidence that we can somehow make things happen regardless of how tough or challenging they may get.
There is always a way as long as we trust ourselves, trust our abilities, and try realistically without giving up. Positivity always motivates us to find a solution.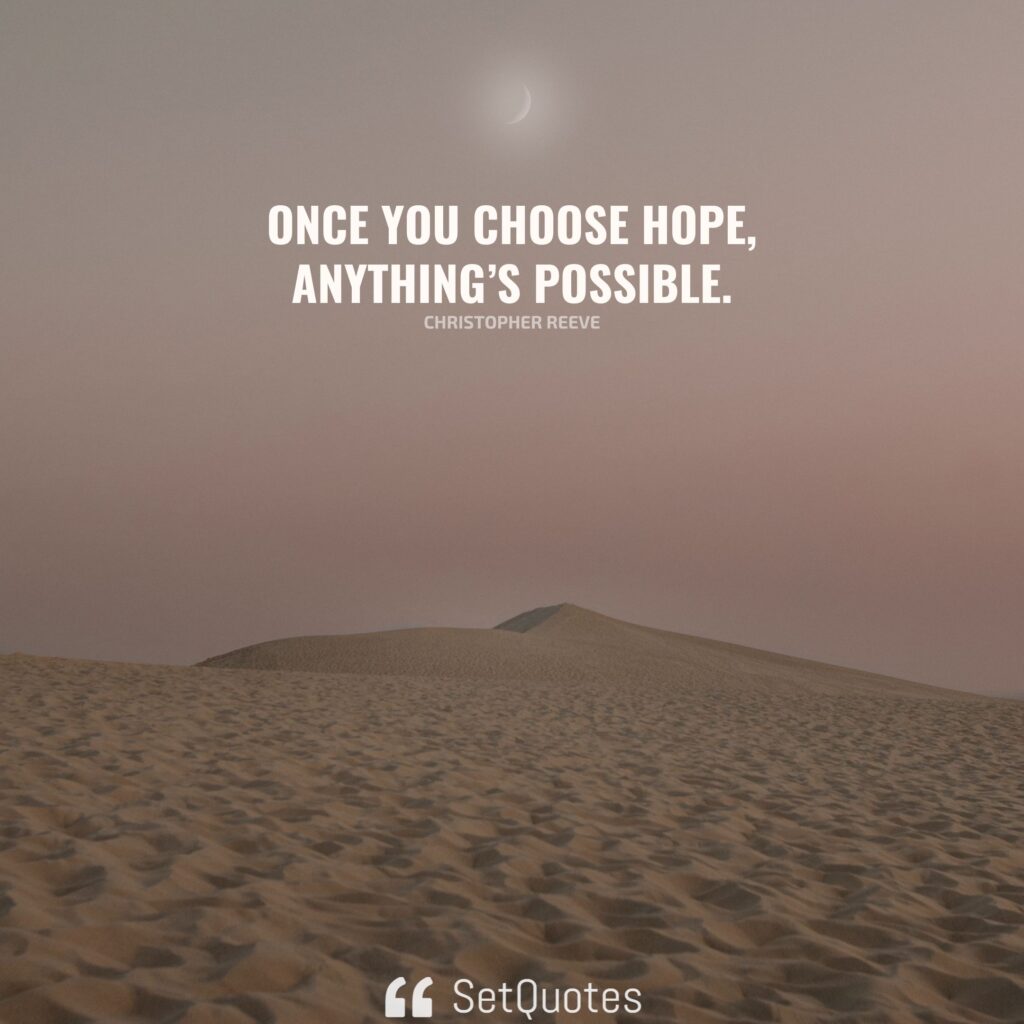 Once you choose hope, anything's possible.
– Christopher Reeve
When one trusts their inner strength and abilities, almost anything is possible. On the other hand, a negative approach turns a possibility into an impossibility. Ultimately the way we think and perceive ourselves makes a significant difference.
Optimism requires the conviction that there is nothing like an end. Often, an ending paves the way for a new beginning. And that's the attitude it takes to inspire hope and confidence. Realize that there is nothing like a setback for someone who learns from it and builds a stronger foundation on it.
How we deal with difficult situations determines the course of our lives. Understand that we gain confidence when we overcome challenging problems, not when we avoid them. The more challenges we face, the more reason we have to be confident in ourselves and our capabilities.
Confidence never comes from knowing everything; but rather from accepting that we can't know everything. Each individual has their strengths and weaknesses, and acknowledging them is what brings true confidence.
Optimism means understanding that everyone experiences ups and downs in life, and we can prosper from both. Optimism is more than just hoping for a bright future. It's also about believing that we are capable enough to challenge any challenges, no matter how challenging they are.