Life is either a daring adventure or nothing at all.
– Helen Keller
Meaning of this quote:
Life is not linear. There are ups and downs, twists and turns. A challenge awaits you at almost every turn in life, but it is the struggle to overcome them that makes it worthwhile.
Challenges are a part of life. The only way to get rid of them is to overcome them. The more one tries to escape from them, the more challenges they are likely to attract.
Whenever one tries to avoid even the smallest obstacles, even the tiniest problems seem huge. One becomes more resilient as one overcomes more challenges, and as one becomes more resilient one becomes stronger.
Either life is an adventure, or there isn't any. It is life's challenges and uncertainties that make it alive. Our challenges often push us to do things we never thought possible. The uncertainty in life often pushes us to reach beyond our capabilities.
The only option in life is either to take a measurable risk or to do nothing at all
Isn't it true that uncertainty is a part of our life? Life does not always follow our plans, sometimes it shows up with its own plan. Living through uncertainty is a certain way to comfort yourself.
When we become too accustomed to our comfort zone, it becomes our real discomfort. It's often the twists and turns that make our journey more memorable and adventurous than simple and predictable routes.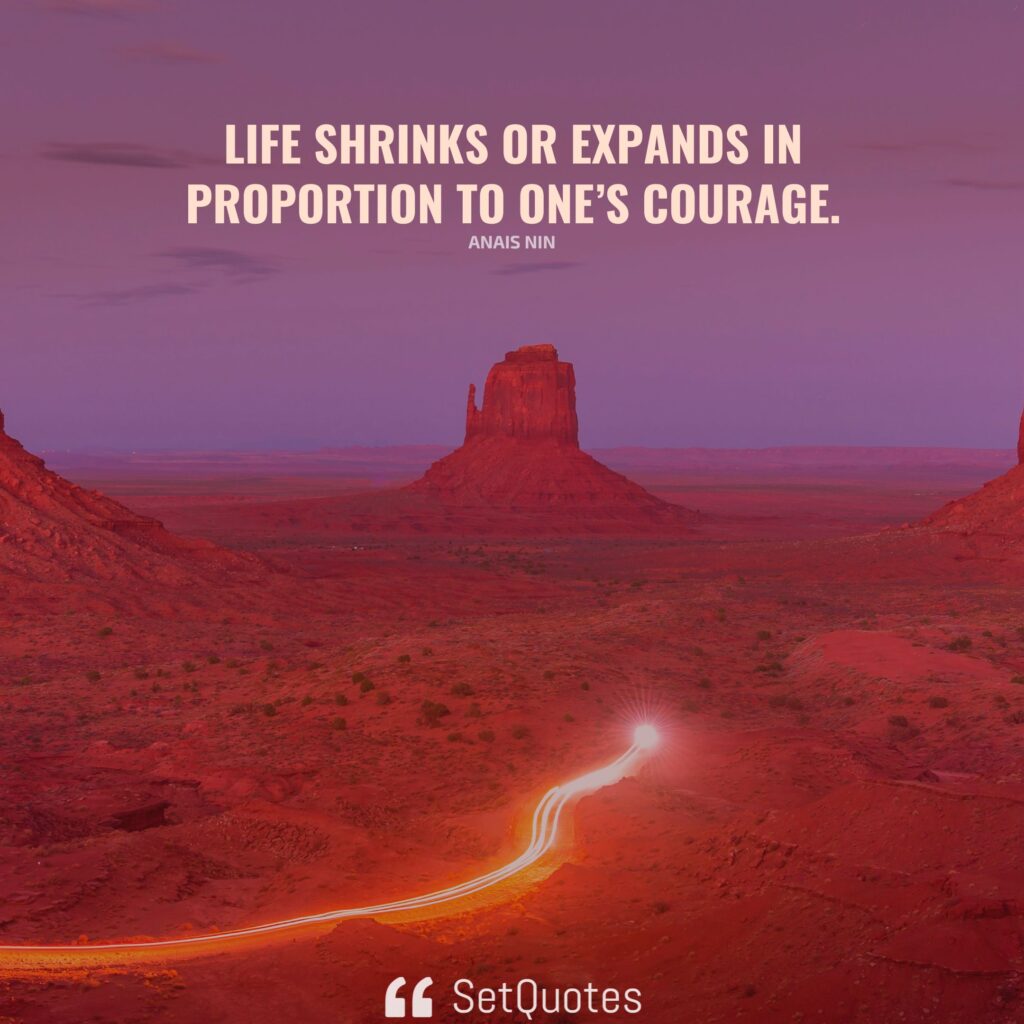 Life shrinks or expands in proportion to one's courage.
– Anais Nin
Isn't it true that challenges are subjective? Doesn't it seem that what might be challenging for someone is nothing more than normal for you and vice versa?
The more challenges one faces, the more resilient one becomes towards them, which leads to more courage. Courage never comes from following the straight path. It always comes from ups & downs, and from twists and turns.
There's one famous quote by Ratan Tata: "Ups and downs in life are very important to keep us going, because a straight line even in an ECG means we are not alive."
We live our lives to the fullest when we do not allow our fear of uncertainty to dictate our decisions. Life flows freely like a river, and so we should too. Just like how water can shape into anything, we must also adapt and adjust to any situation or circumstance.
While life is certainly unpredictable with its ups and downs, what matters most is taking measurable actions and steps to lead a happy, fulfilling, and yet adventurous life.