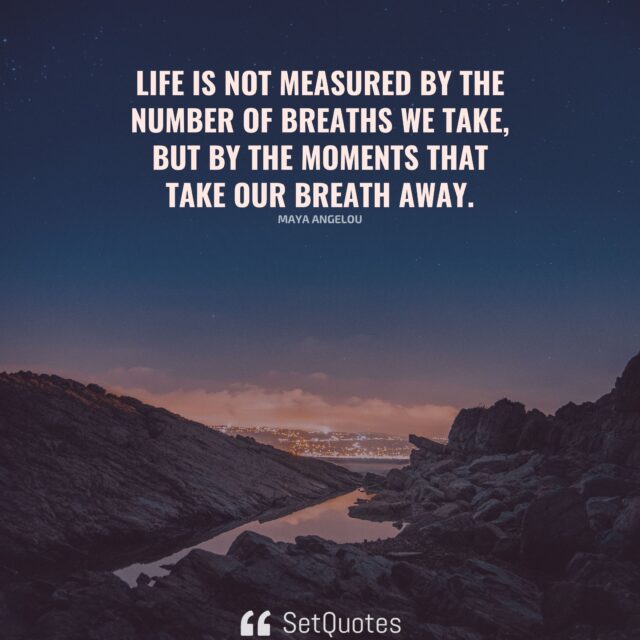 Life is not measured by the number of breaths we take, but by the moments that take our breath away.
– Maya Angelou
Meaning of this quote:
It's not the number of years you live that counts in life, it's how you live those years. We aren't measured by how many memorable moments we have in our lives, but by how many new ones we create each day.
Quality of life isn't determined by how long you live, it's determined by how well you live. A person's life doesn't always revolve around how much wealth he or she accumulates, sometimes it's more about how many memorable moments he or she experiences.
Life is not measured by the moments you live, but by the moments you take to live them. Life isn't about how stable you were; it's about how stable and grounded you are despite falling numerous times.
Moments can sometimes measure life more accurately than seconds, hours, or minutes. Your present moment is when you breathe, and your present moment is when you live.
When we truly feel and experience something, that's when we live
We don't have moments in life, we have a life in the moments. Life lives in the present moments, not in the past or the future. Life breathes in the exact same moment we do.
Doesn't every moment in life matter, irrespective of ups and downs, regardless of rises and falls?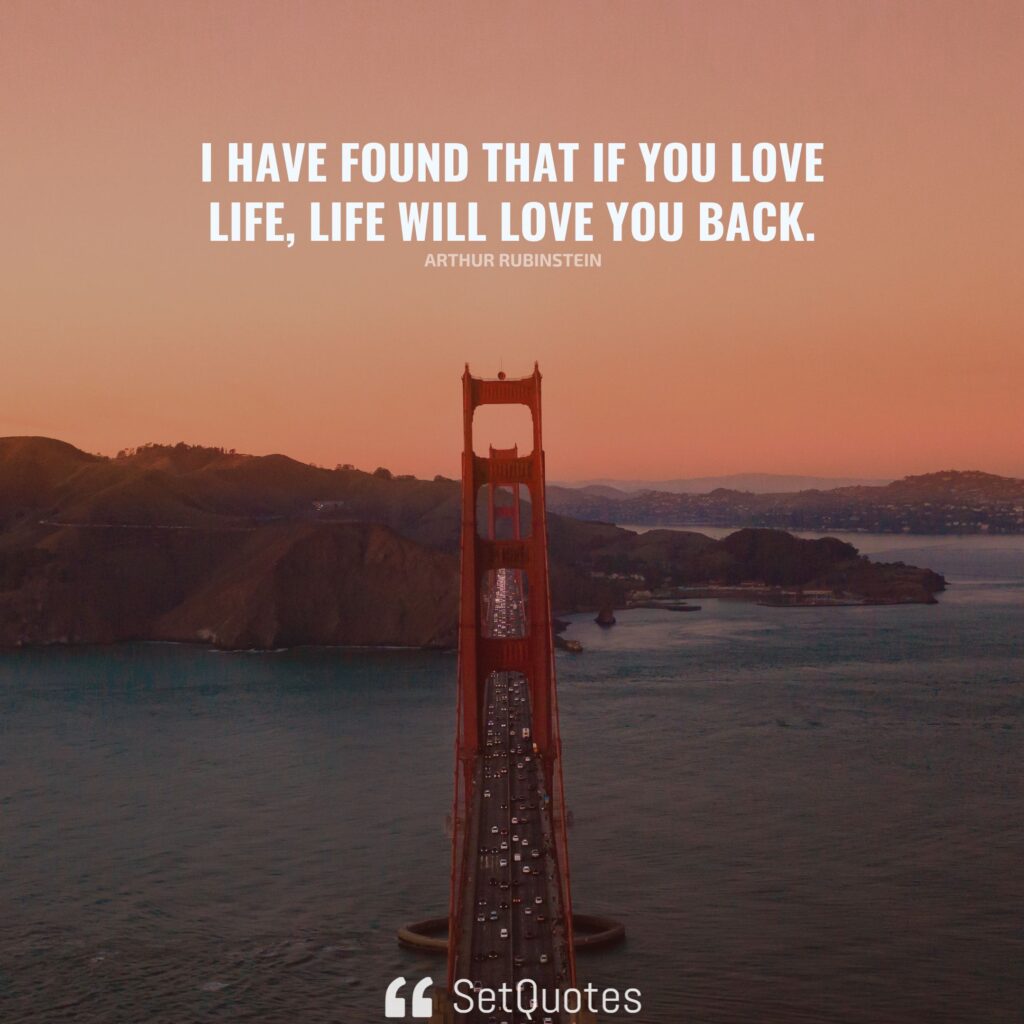 I have found that if you love life, life will love you back.
– Arthur Rubinstein
Embrace your life, be grateful for it and realize that life isn't any less than a gift. Life has ups and downs, twists and turns, but that is just the way life moves, and that gives meaning to our existence.
The importance of life can only be measured by a few breathless moments. It's not just about what we experience in life, it's about how we embrace and fulfill ourselves through it.
Isn't it true that the more we embrace our life the more reasons we attract to keep embracing it?
Life is not just the moment we live, it's more about the moments we create. Life isn't about accepting or hoping for the best, sometimes it's more about experiencing and noticing even the smallest details.
There is no thrill in a straight and smooth road. You will experience a thrill as you explore around every corner and hike up and down the captivating path. Don't twists and turns often lead to breathtaking views?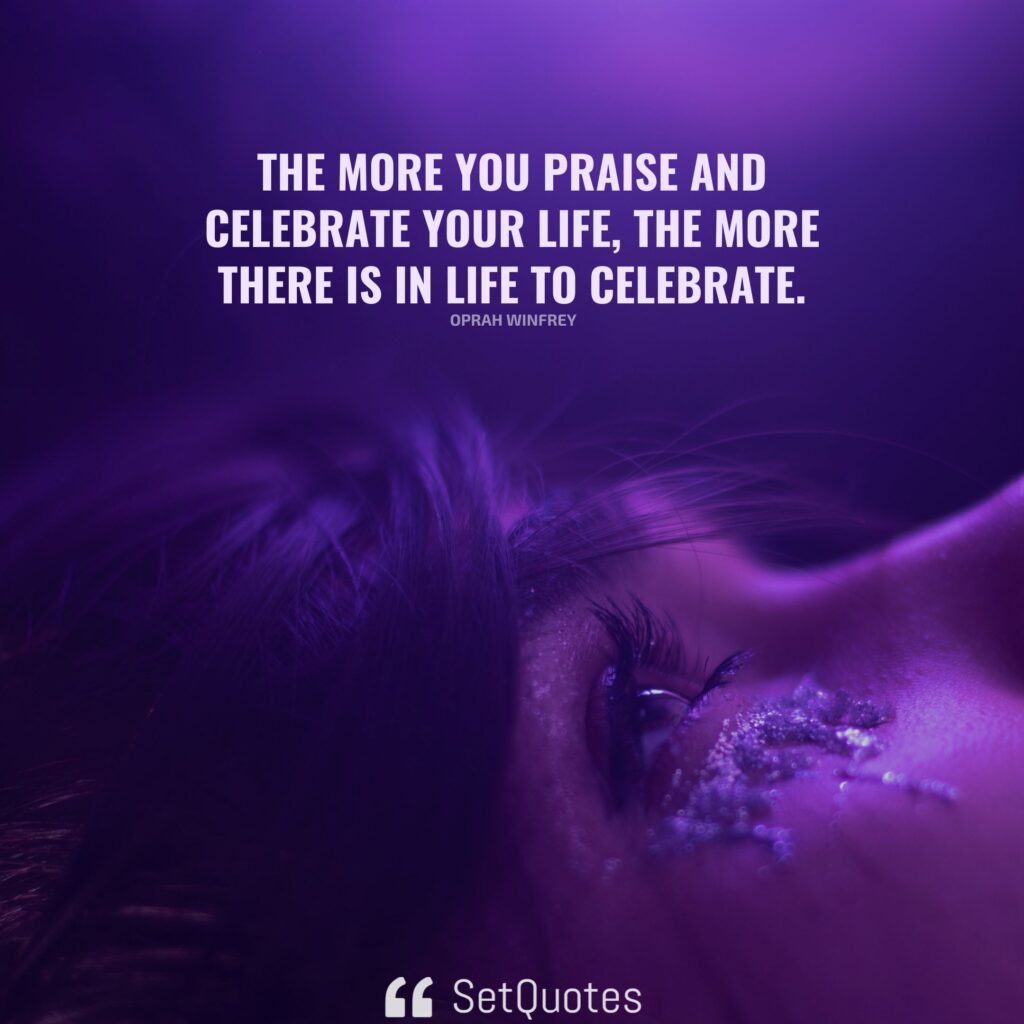 The more you praise and celebrate your life, the more there is in life to celebrate.
– Oprah Winfrey