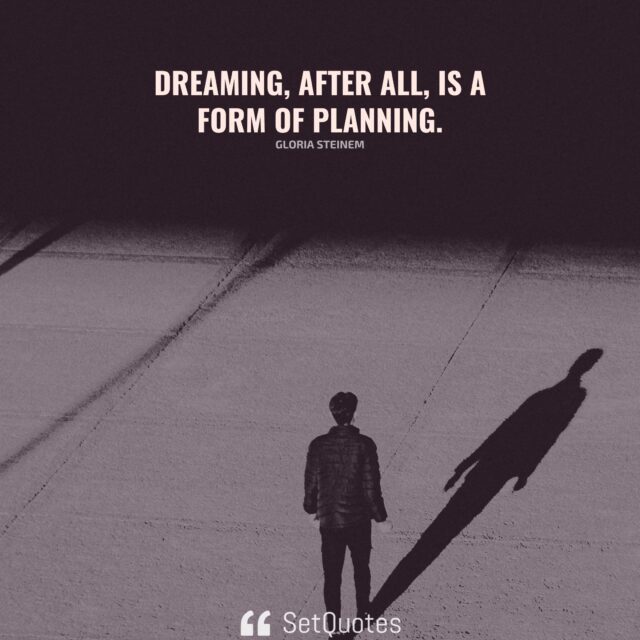 Dreaming, after all, is a form of planning.
– Gloria Steinem
Meaning of this quote:
When we imagine something or dream about something, we have already taken the first step toward planning. A good plan doesn't always start with a piece of paper and a pen. Planning begins in our heads through visualization.
Do we not visualize things before we write them down? Isn't it necessary to dream it first before we can plan the steps to make it a reality? Isn't it true that we have to first live our dream in our minds before we can live it in our actual lives?
Dreaming is not just a form of planning. Rather, it acts as a fuel that drives and inspires us to accomplish things we once thought were impossible. A vision or dream leads to detailed planning, and detailed planning leads to courage, and courage motivates us to explore the unexplored.
The dream is the starting point toward a goal, and every goal we achieve begins as a dream or visualization. However, we can either shape our dream into a goal or turn it into a daydream by not taking any action.
We imagine first and then put it into actionable steps
In absence of planning, our dreams or goals aren't as significant, since planning is the first step toward achieving them. And when there's a lack of planning, it will lead to a lack of execution, making the imagination just wishful thinking.
The ability to imagine something is one thing, but putting it into action is quite another. It takes nothing to dream or imagine, but to put those ideas into practice is where the real challenge lies.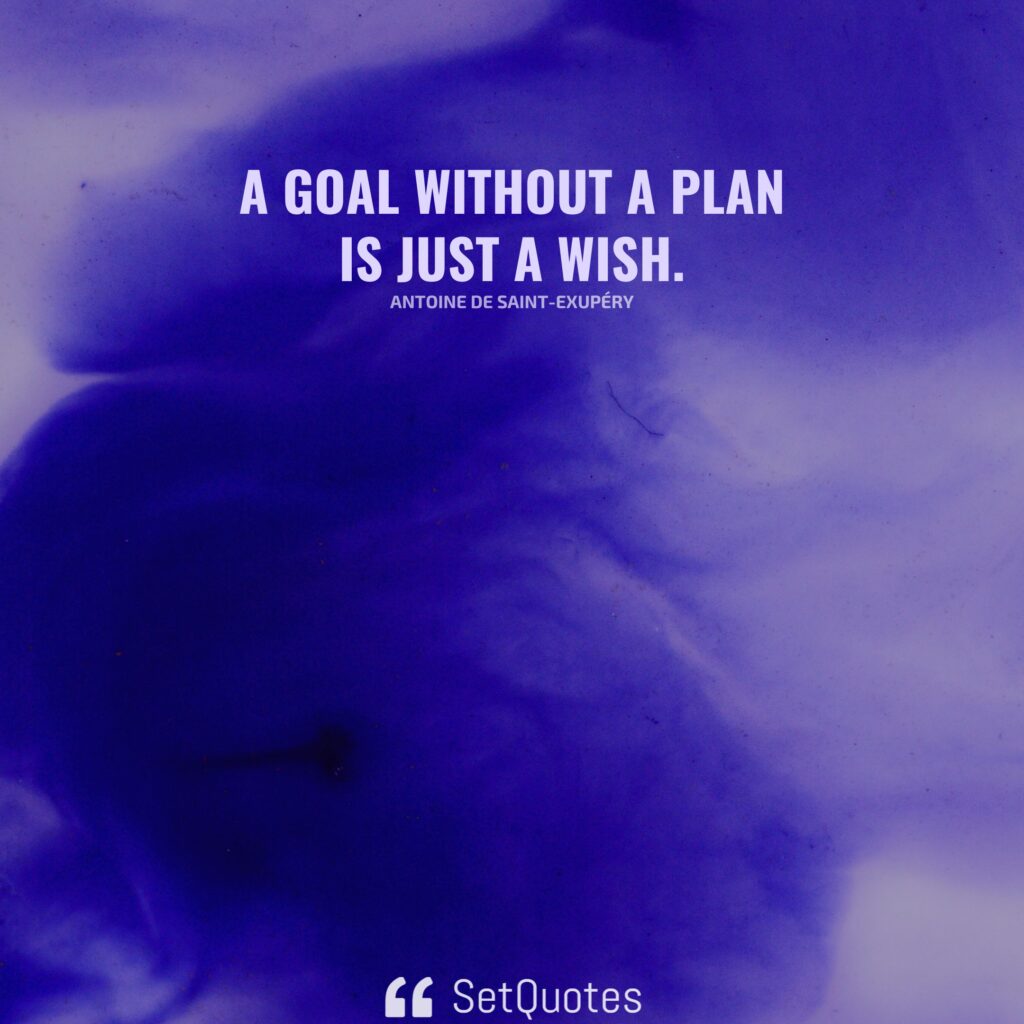 A goal without a plan is just a wish.
– Antoine de Saint-Exupéry
As long as we plan comprehensively and realistically, our dreams can become a reality. Breaking down the grand vision into short milestones and pursuing them one by one is the key to achieving it.
Isn't it easy to take the first step when we break down big goals into small ones? Taking small, manageable steps to complete big tasks is possible with planning.
Every magnificent thing around us isn't just the result of someone's vision. It's also the result of great planning and countless hours of work. When a roadmap with a specific deadline is created, things begin to happen.
The best things happen when one realizes that not everything happens at once, but takes several tries before the desired results are achieved. Falling down doesn't matter as long as one doesn't stay down for a while.
The process of visualizing or dreaming is the first step in planning. However, it takes hard work, perseverance, and proper planning for every step, so when something doesn't go as planned, you always know what to do next.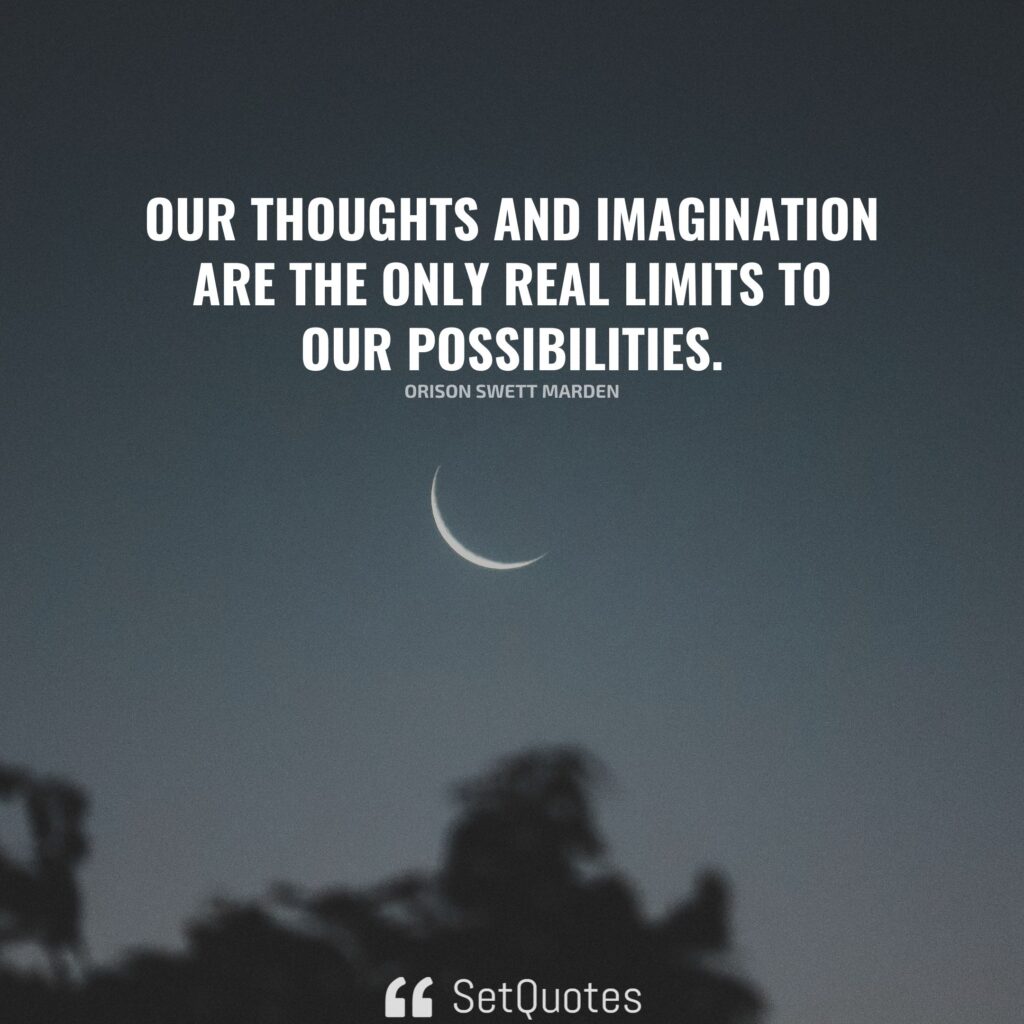 Our thoughts and imagination are the only real limits to our possibilities.
– Orison Swett Marden