Our thoughts and imagination are the only real limits to our possibilities.
– Orison Swett Marden
According to differencebetween.com, Thoughts are a continuous mental process that never stops unless and until it gets controlled. While imagination is the voluntary thought which takes effort, In other words, thoughts keep flowing in unless we stop, control, or shape them, while imagination takes place when we put the effort, we always make an effort to imagine the things.
Thoughts and imagination are the creators of our life, our mind makes choices or decide what to do or not do.
Our mind controls thoughts and imagination and these two-component reflect ourselves and that's why in the end we are driven by our mind.

"Our life is shaped by our mind, for we become what we think." — Buddha.
Thoughts and imagination are very powerful, they can make things happen. by controlling and shaping it, we can turn our imagination into a reality.
Imagination creates reality
Imagination is a powerful tool that helps create something meaningful. When we imagine something, we guide by a powerful desire to achieve that.
Visualize it, make a plan and execute it, but, don't forget to be realistic.

Imagination programs the mind, It ignites the desire which fuels us to keep going until we reach the milestone.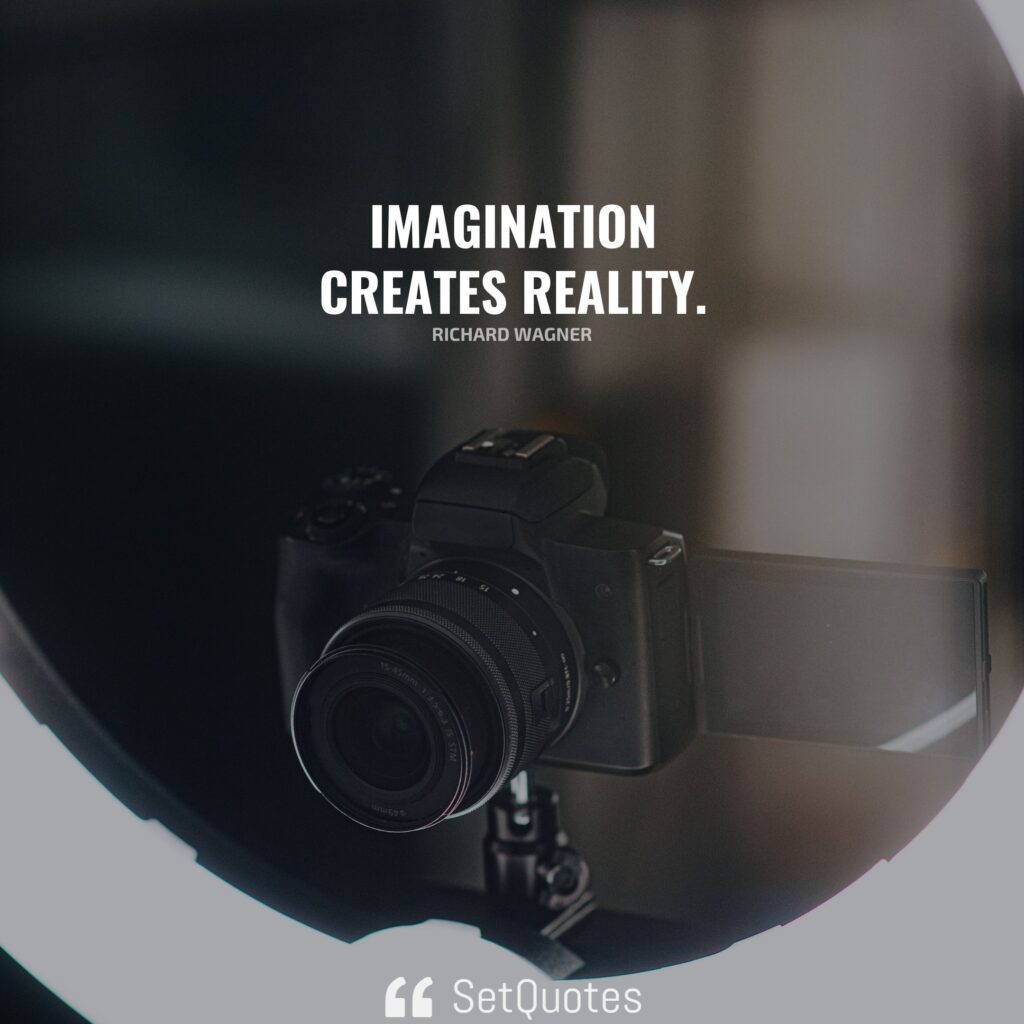 Imagination creates reality.
– Richard Wagner
Dr. A. P. J. Abdul Kalam, once said: "You have to dream before your dreams can come true". Everyone dreams about something, but, majority of it fails to accomplish it and the main reason is they give up when they face setbacks.
Behind every success story, there is courage and hard work.

Have a positive positive outlook for yourself, live in the present moment, don't let negative emotions let you down, always try to re-shape your thoughts.
Visualize it, believe in it
Success is not easy, It takes planning and hard work, start visualizing your next steps, build a blueprint and keep working on it.

Once you tie your dream and imagination into the goal, your mind and body start working in that direction. Imagine what your life would be once you achieve your goal. It's a desire to achieve which helps to keep moving forward.
Visualize the blueprint in your head, imagine the process necessary to achieve your goal, clip it into smaller steps and start executing it.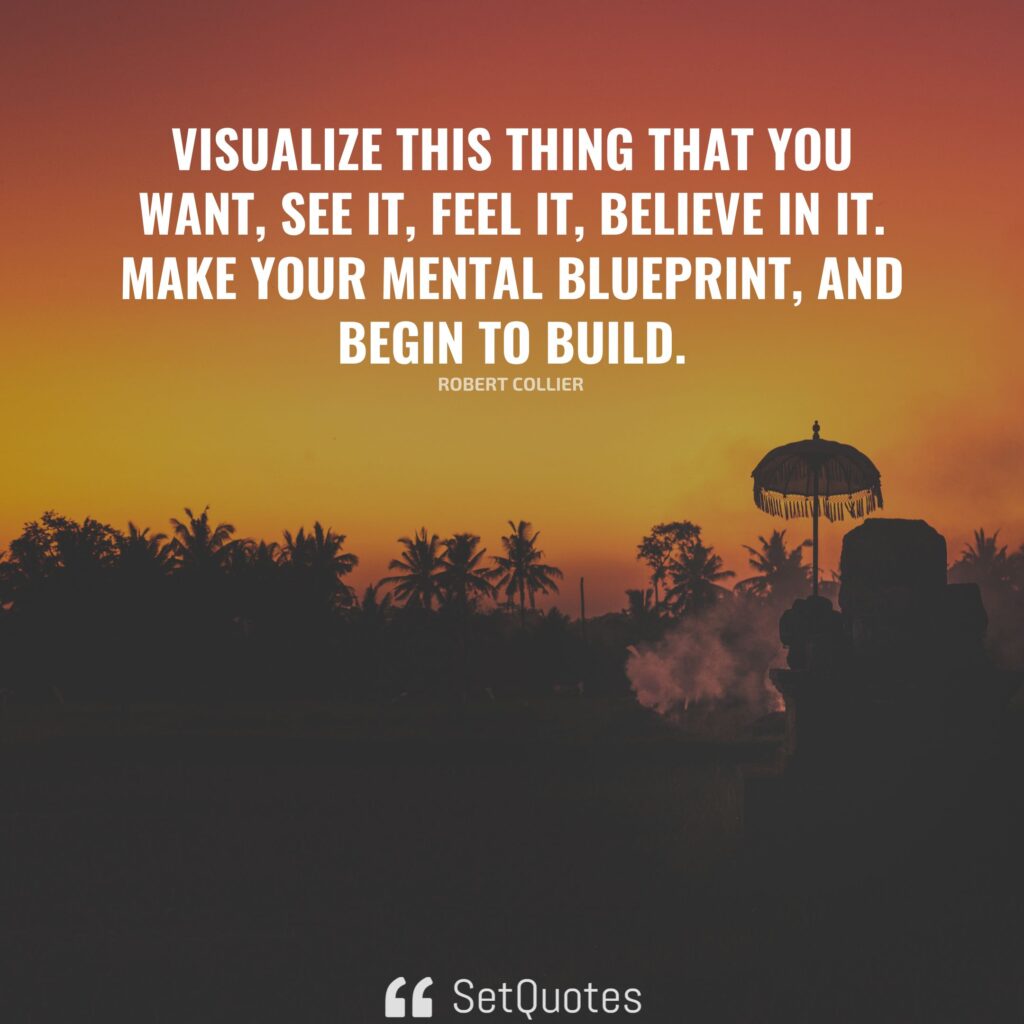 Visualize this thing that you want, see it, feel it, believe in it. Make your mental blueprint, and begin to build.
– Robert Collier
Write down your goals, visualize the plan and steps to achieve your goal, make a blueprint, and get started.
Muhammad Ali once said: "The man who has no imagination has no wings".

It's imagination that fuels us, In other words, it gives wings. Imagination is what you need before you start doing your best.
When we start anything new or explore new things, our mind first tries to visualize how it's going to look and feel, our mind tries to see it even before our eyes can.

And that's a reason the idea is to use our imagination to explore our dreams and start working on them for a better and fulfilled life.