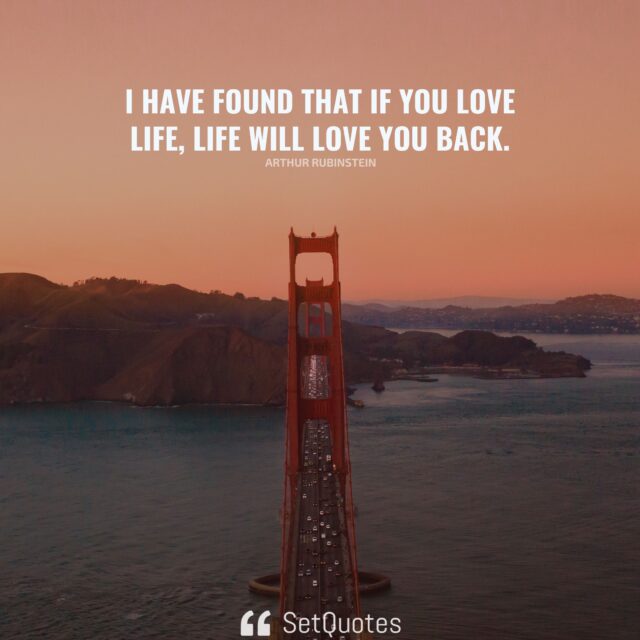 I have found that if you love life, life will love you back.
– Arthur Rubinstein
Meaning of this quote:
Every action has Its reaction. Your thoughts are very powerful, In fact, we are made out of our thoughts, most of the things around us are the product of someone's thoughts and Imagination.
How you feed your mind defines the quality of thoughts and the quality of thoughts defines your life. In other words, you become what you feed to your mind.
There is one famous quote by Buddha, "The mind is everything. What you think you become".
Taking care of yourself and putting trust in yourself begins the process where you begin to know your worth, which leads to having a positive outlook on your own self, which helps you to attract more positivity in abundance.
Praise and celebrate your life
Embrace life, it's a blessing, be grateful for it. Sure, there will be ups and downs, highs and lows, but that's how it goes. Acknowledge the little things you have or the details that make it up. The more you smile and celebrate, the more chances you will get to lead a happy and fulfilling life.
Do you think that worrying about anything fixes the issue? Well, In my opinion, It doesn't unless someone looking for the solution as well and keeps trying their best to get out of those situations.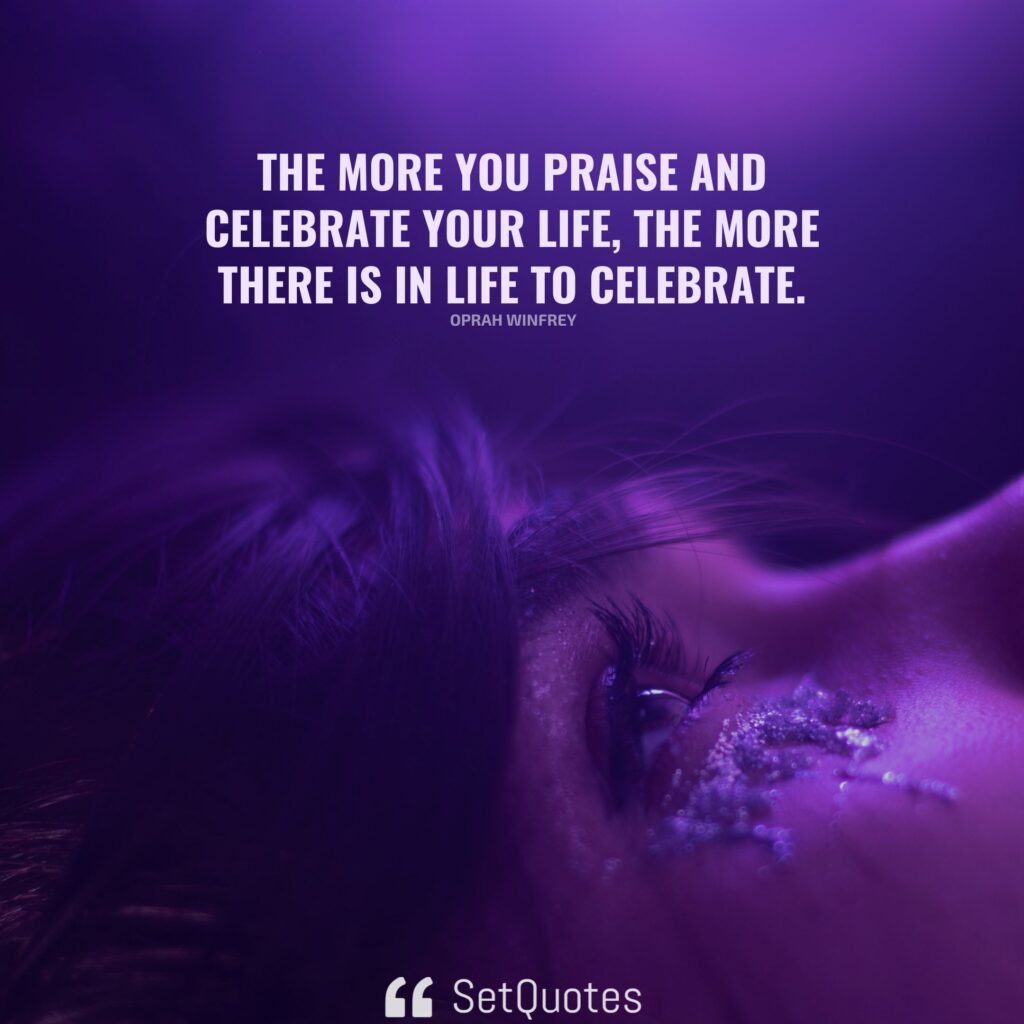 The more you praise and celebrate your life, the more there is in life to celebrate.
– Oprah Winfrey
We should not let regrets from the past or worries about the future take so much of our present moment. The present moment is what we have and that is what truly exists. Everything else is just an illusion.
Despite the fact that life has ups and downs, keep trying and don't give up, no matter how challenging things seem. There is always a way, no matter how hard things seem. As long as you keep looking for solutions, you will end up with plenty of them, while giving up fixes nothing.
Soren Kierkegaard, once said: "Life is not a problem to be solved, but a reality to be experienced".
Life is made out of a series of present moments, how we utilize them defines everything. In our lives, problems or difficulties are guaranteed. There is no point in making it more complicated by overthinking them. Instead strive for finding solutions.
Smile because there are so many reasons to do so.
Remember that life is broader than you think, so don't let fear, negative thoughts, or overthinking take away your smile. Never let your own thoughts limit your life.
The mind has tremendous power. It perceives things and categorizes them based on whether they are smooth or hard. Ultimately, our perception of things and life determines whether we love them or hate them. The more you hate, the more troubles you find and the more obstacles you face. On the other hand, the more you love, the more opportunities you find to smile.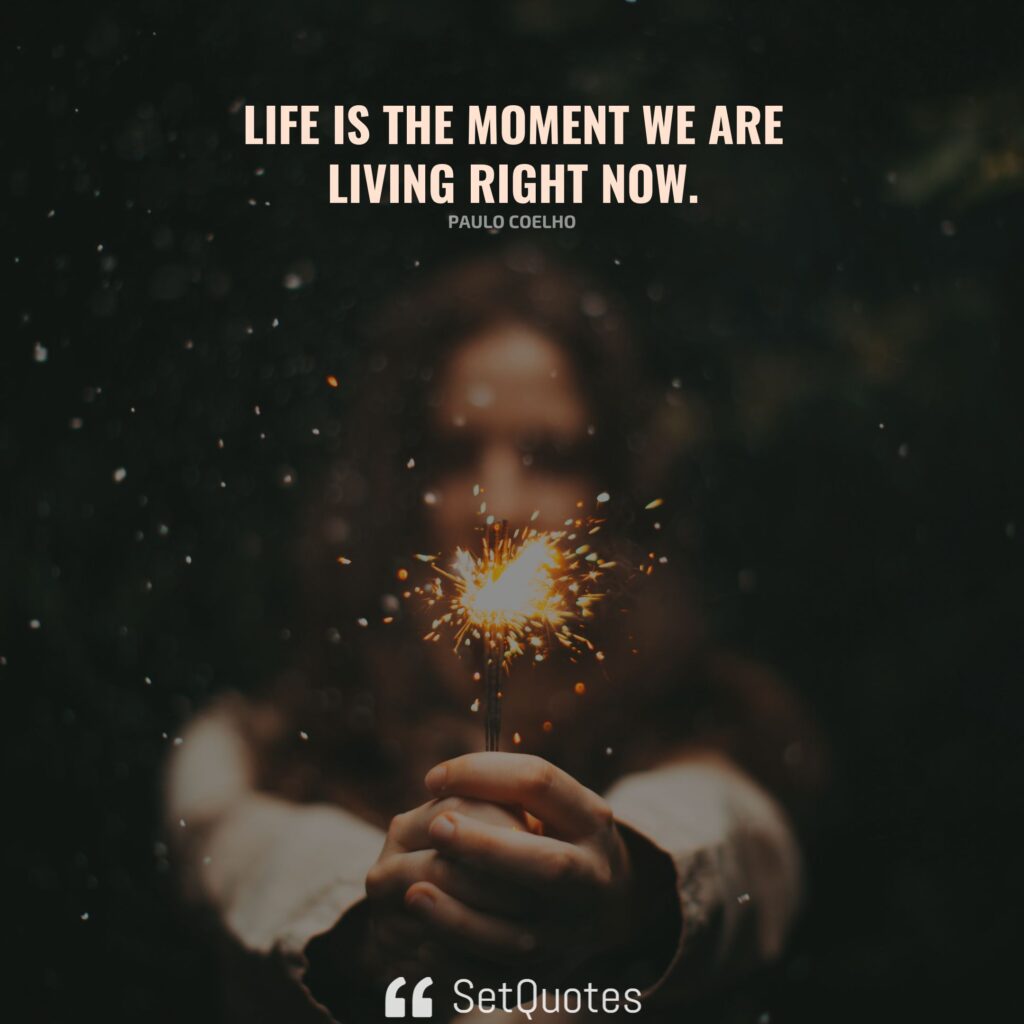 Life is the moment we are living right now.
– Paulo Coelho
Develop the right mindset and train your mind to look for the ray of light in the darkness. Just as hate attracts more hate, positivity attracts more positivity.
Taking the right actions is key to overcoming any challenge; regretting or hating the situation improves nothing and instead makes you feel anxious.
Happiness or sadness is just emotion and they are a byproduct of our actions or thoughts. And that's why It is important to find the purpose of your life which helps you to feel connected with your life and helps you to keep moving forward.
It doesn't matter how difficult a situation or life is, there is always a way to make changes, and the key is only you have the power to change it, only you can improve it with your thoughts and actions.
It doesn't matter how hard things get, you'll find a way as long as you keep trying without losing hope. Your life is a reflection of your attitude and actions.
Many of life's failures are people who did not realize how close they were to success when they gave up.
– Thomas A. Edison