Success is how high you bounce when you hit bottom.
– George S. Patton
Meaning of this quote:
What is the real measure of success? It's finding the courage and giving it one more shot to reach the top from the bottom.
Great success is a product of courageous action, sacrifice, commitment, and perseverance. In every great success story, there is one thing that they all have in common and that is that they overcame their failures and rose to the top from the lowest point in their life.
The ability to revitalize oneself in the most difficult or challenging time is the true mark of success. Failure is one of the key elements to greatness.
Neither failure nor success is the end result; they are just parts of the journey that gets us to our goals. It's important to remember that great things rarely occur on the first try, but they do happen when we learn from our mistakes and keep trying until we succeed.
It is the ability to overcome challenges that define real success
We are all bound by challenges and difficulties, and it is our ability to cope and overcome them that defines our life. We should not run from these challenges but instead work on them to achieve our goals.
Mind is everything. It perceives things and classifies them according to what is easy or difficult. The more challenges you face, the more you become used to them.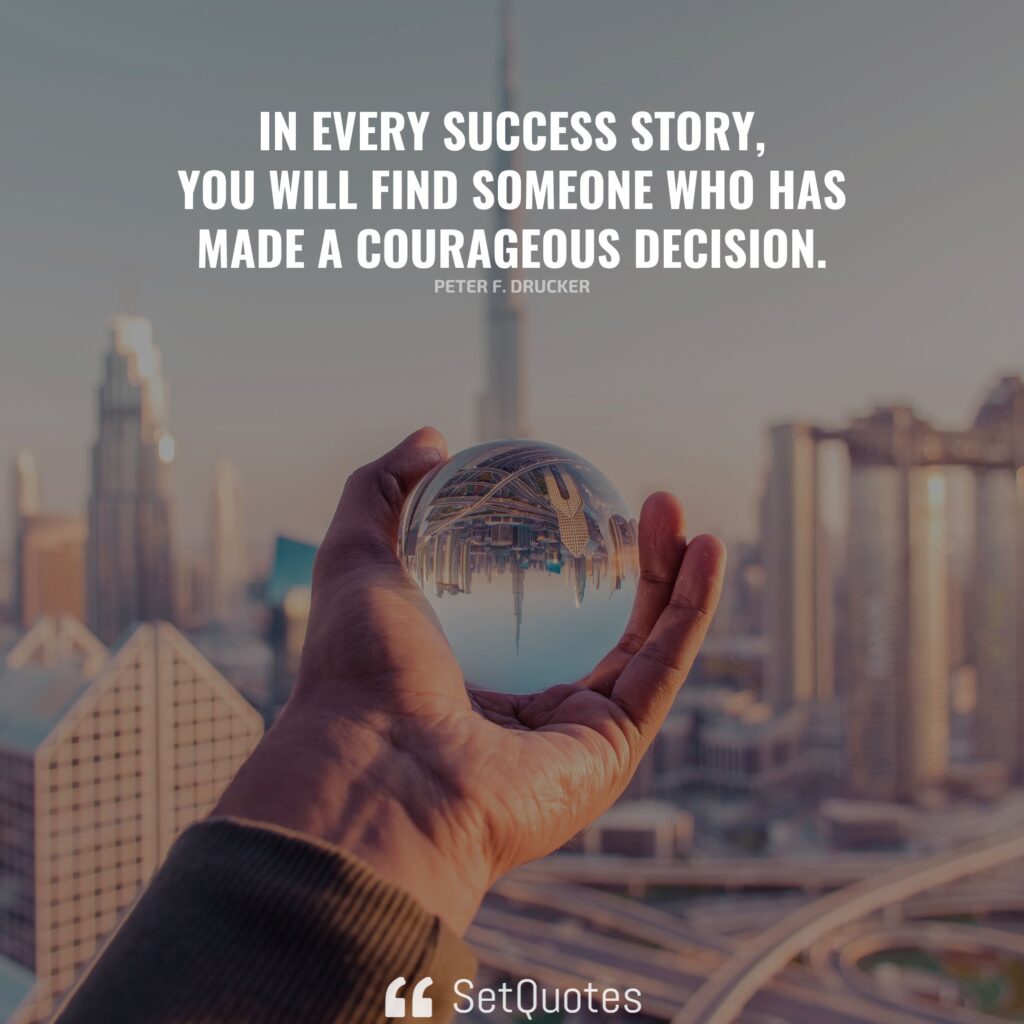 In every success story, you will find someone who has made a courageous decision.
– Peter F. Drucker
Taking the very first step requires courage. It is one of the starting points, and nothing happens without it. It is courage that drives us to initiate.
Walt Disney, once said: "All our dreams can come true if we have the courage to pursue them."
The difference between dreamers and doers is courage. While many people have great goals in mind, very few are able to find the courage to take steps toward those goals.
Success usually comes to those who remain optimistic and do not give up even after a series of setbacks. That is the mark of true success, overcoming obstacles, and coming back stronger.
Getting up after hitting bottom determines success.
It is how you respond to failure that ultimately determines your success. The most successful people are those who use failure as fuel that drives them to achieve even more success.
There is one great quote by Richard Branson: "Do not be embarrassed by your failures, learn from them and start again." Rather than treating failure as an endpoint, look at it as just another opportunity to learn and avoid making the same mistakes again.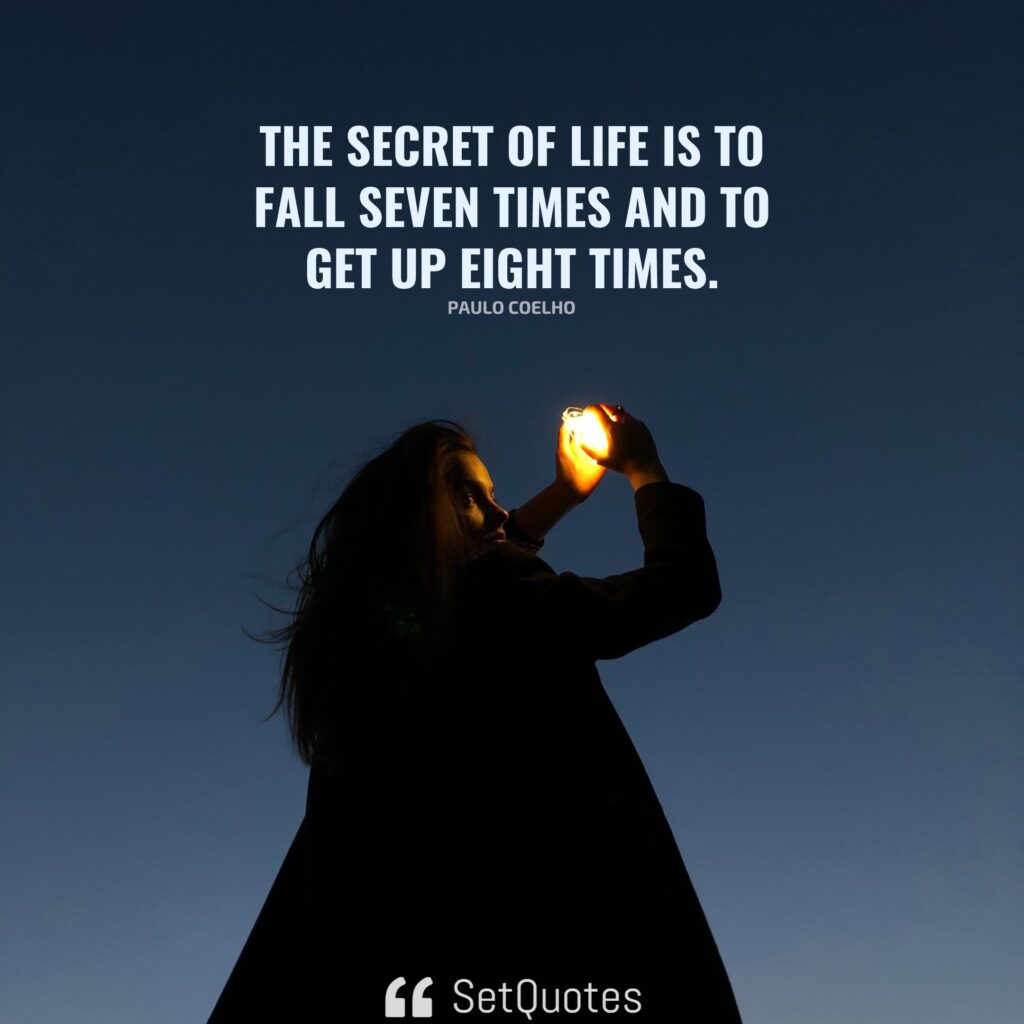 The secret of life is to fall seven times and to get up eight times.
– Paulo Coelho
You are most motivated by your strong will and determination than anything else. Your courage and determination will motivate you to take on the unexplored path. With courage and determination, anyone can accomplish anything.
Passion is everything. As long as you're doing something, make sure you love doing it too. Develop your interests in your work and do it with passion. When we don't have passion for what we do, we tend to give up. That's why taking the time to develop passion in our work is important.
Never give up on your dreams, be passionate about them, and believe in yourself. Dreams, Courage, and Commitment are what make you different from others. Don't forget that big things don't happen overnight, be patient. Believe in yourself, don't doubt it.
Nothing happens without hard work, and with hard work combined with smart work you can take it to the next level. Don't believe in luck or magic because the harder you work, the better opportunities you will have, and I believe that's the only formula that works.
Perseverance and consistency are very powerful, real magic happens when someone continues to try without losing enthusiasm or motivation. This is why courage is crucial because lack of it simply limits everything.
Success is the sum of small efforts – repeated day in and day out.
– Robert Collier