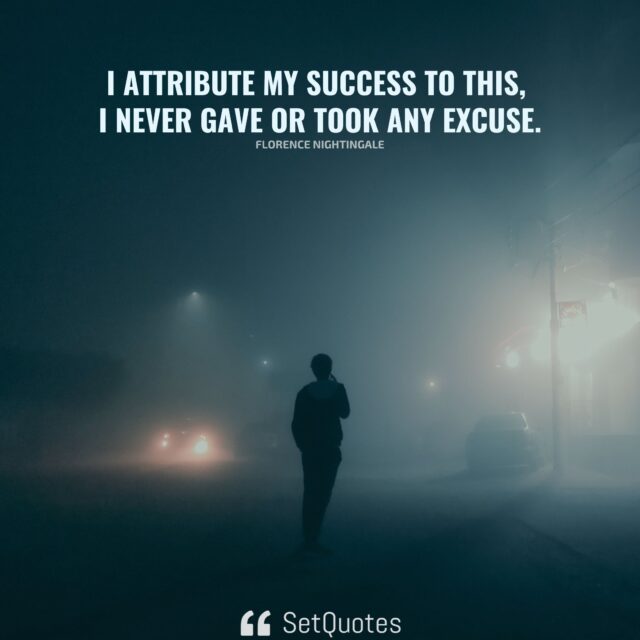 I attribute my success to this – I never gave or took any excuse.
– Florence Nightingale
Meaning of this quote:
You should never accept blame or blame others. You should always take responsibility for your actions. Realize that outcome is the result of an action.
Excuses solve nothing; they are pointless. Excuses cannot be the answer to failure. The best thing to do when a failure occurs is to accept responsibility. That's the first step to making changes.
Recognize that to improve something, we first need to admit that it can be improved. Regardless of how competent you are, there is always room for improvement. The key is to not make excuses and to be open to change.
Take ownership of your failure
No one is flawless in this world and that is perfectly perfect. The path to success is paved with failure. They are two sides of the same coin, and they cannot exist without each other.
By making an excuse, we are refusing to accept the failure, and by not accepting it, we fail twice.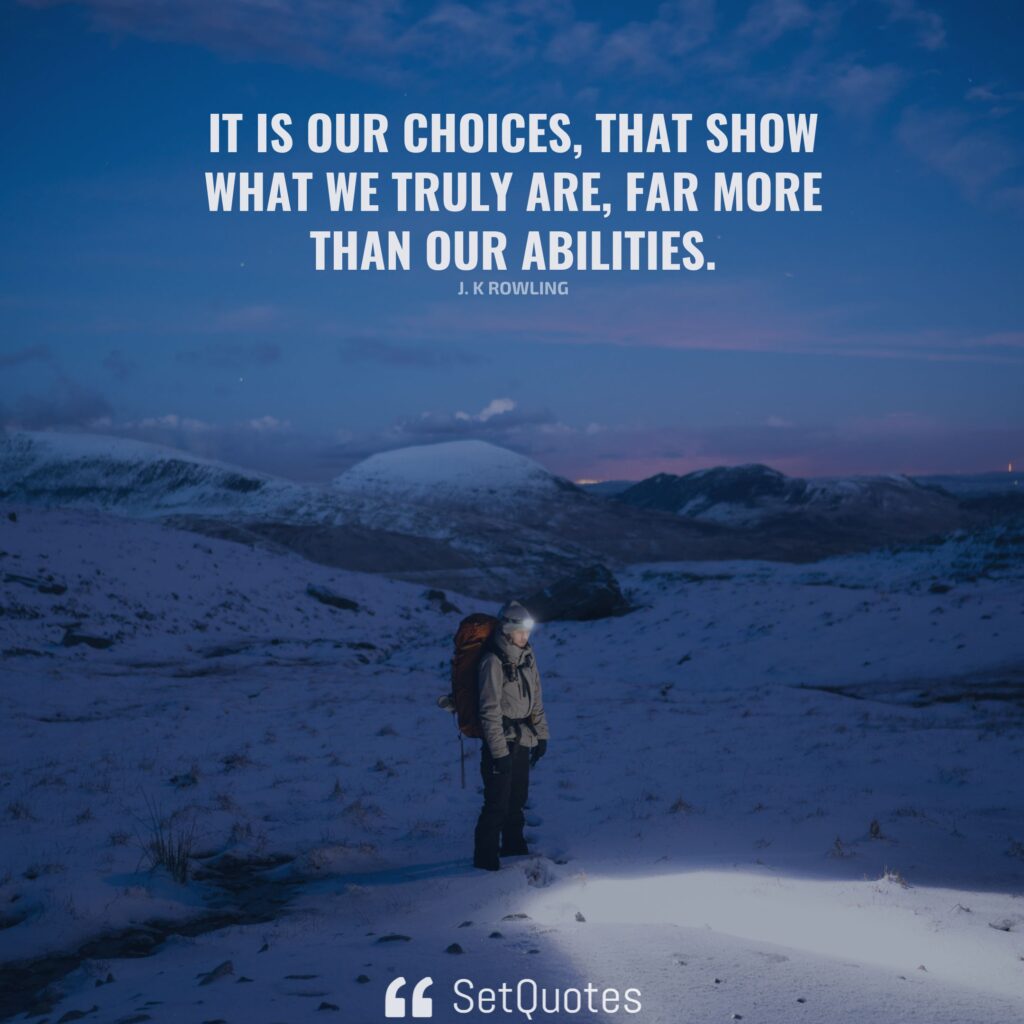 It is our choices, that show what we truly are, far more than our abilities.
– J. K Rowling
Whenever you fail at something, take ownership of your actions, self-reflect, and figure out what you can do better next time. Giving excuses is the ultimate way to fail at the same thing twice.
Self-reflection is the best way to deal with failure. Failure is nothing more than a learning opportunity when it is used to avoid repeating the same mistake.
However, blaming someone else does nothing but stall the progress, and that's where failure is truly a failure and not a stepping stone.
You are accountable for your actions
You have to take responsibility for your actions, it isn't an option. As we refuse to accept, we are simultaneously refusing to make positive changes that could possibly outweigh our failure.
There are thousands of excuses to make but the most disappointing part is that when we make them, we allow ourselves to continue doing the same thing. Accepting it, however, opens the possibility of making a change and moving forward.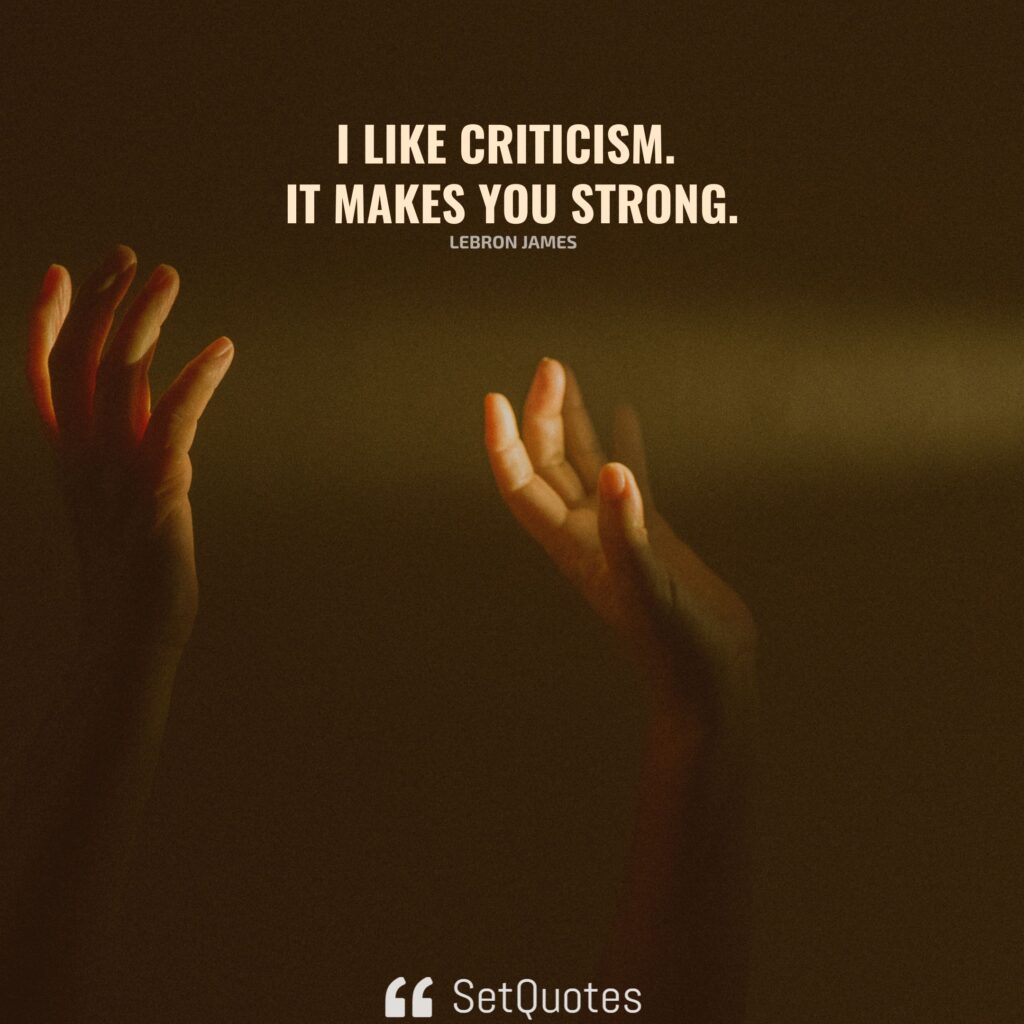 Your excuses can't hide the truth no matter how powerful they are. Things may not always work as expected, not everything can go as planned. Therefore, accepting it as it is the only way to make those things work.
If we make an excuse, we refuse to put effort into finding a solution, and that's how we end up giving up. There shouldn't be any room for excuses when your goal is to bring positive results, because excuses won't bring the results.
Remember, no matter what you do, you will be criticized somehow. The thing is there's a fine line when it comes to constructive criticism. Taking it positively is key.
Our ability to own success depends on our willingness to own a failure as well. Do not fear failure, but fear making excuses. Keep excuses at bay so that you can make the most of your potential to overcome failure and make things right.
An excuse is a way of promising ourselves that we will have the same issue again.
– Henry Cloud