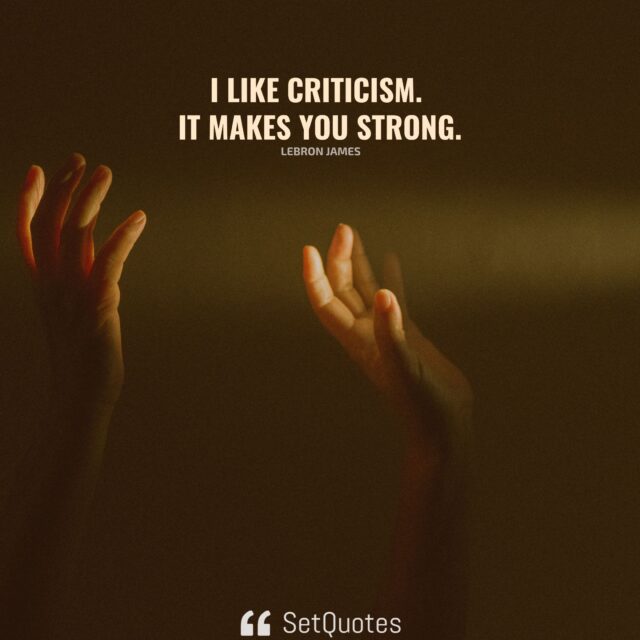 I like criticism. It makes you strong.
– LeBron James
Learn to appreciate constructive criticism. The bitter truth is a hundred times better than a sugar-coated lie. Appreciate it when someone gives constructive feedback. And try to make changes, In case, It really makes sense to you.
It's hard to climb the ladder of success when there is little or no criticism. The true criticism comes from those who care about you the most.
Don't take constructive criticism negatively, remember, there is a fine line between hatred and constructive criticism. Always appreciate those who speak the bitter truth on your face, these people are rare, so turn their criticism into wisdom.
Remember, In the end, those who criticize you also want you to succeed at whatever you're doing. At least, most of do who really are the closed ones. Let their personal experience help you to gain wisdom.
Constructive criticism can offer a new perspective
Constrictive criticism act as a tool that allows individual to learn and grow by giving a new perspective. It's a resource that not only helps to grow professionally but in personal life as well.
The act of embracing criticism allows one to look at things from a new perspective. That's what acts as a tool for improving something and even taking life to the next level.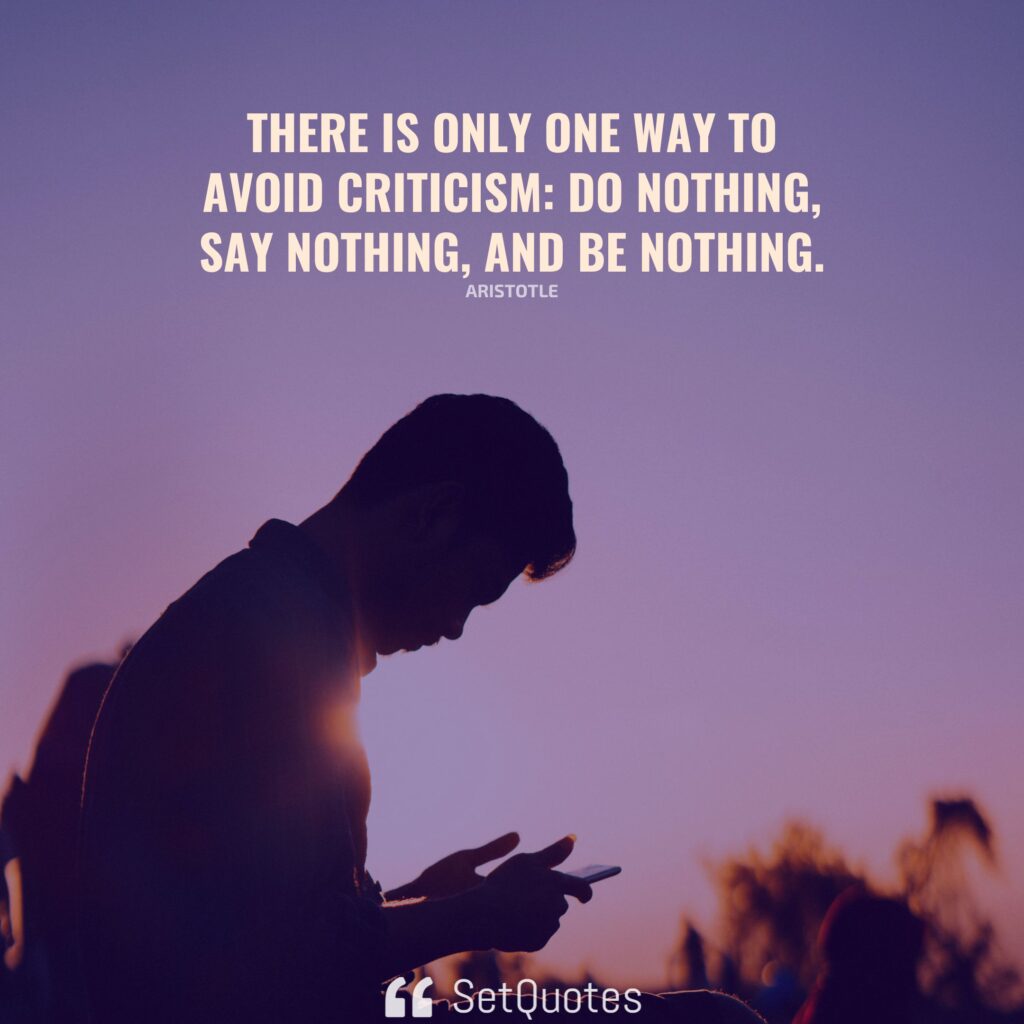 There is only one way to avoid criticism: do nothing, say nothing, and be nothing.
– Aristotle
It is important never to take anything negatively, not to take it personally when others criticize your work. They are simply critical of your work, not you.
Take their feedback and appreciate them for their time. In the end, It will be your choice to implement their feedback or not. In the end, only you can make those changes by taking the action.
The reality is that nobody wants to hear anything negative about their work; negative feedback is certainly distasteful, but, it's necessary to improve on those things in order to be better in the future.
Know the difference between criticism and negativity
There is a fine line between negative feedback and negativity, so make sure to keep them distinct. Don't let anyone else's negative thoughts or actions affect your core values.
Don't let anything negative make you lose your focus. We currently live in an online world where you can make judgments simply by typing on your keyboard. It's that easy to be a keyboard warrior. Keep your focus where it should be.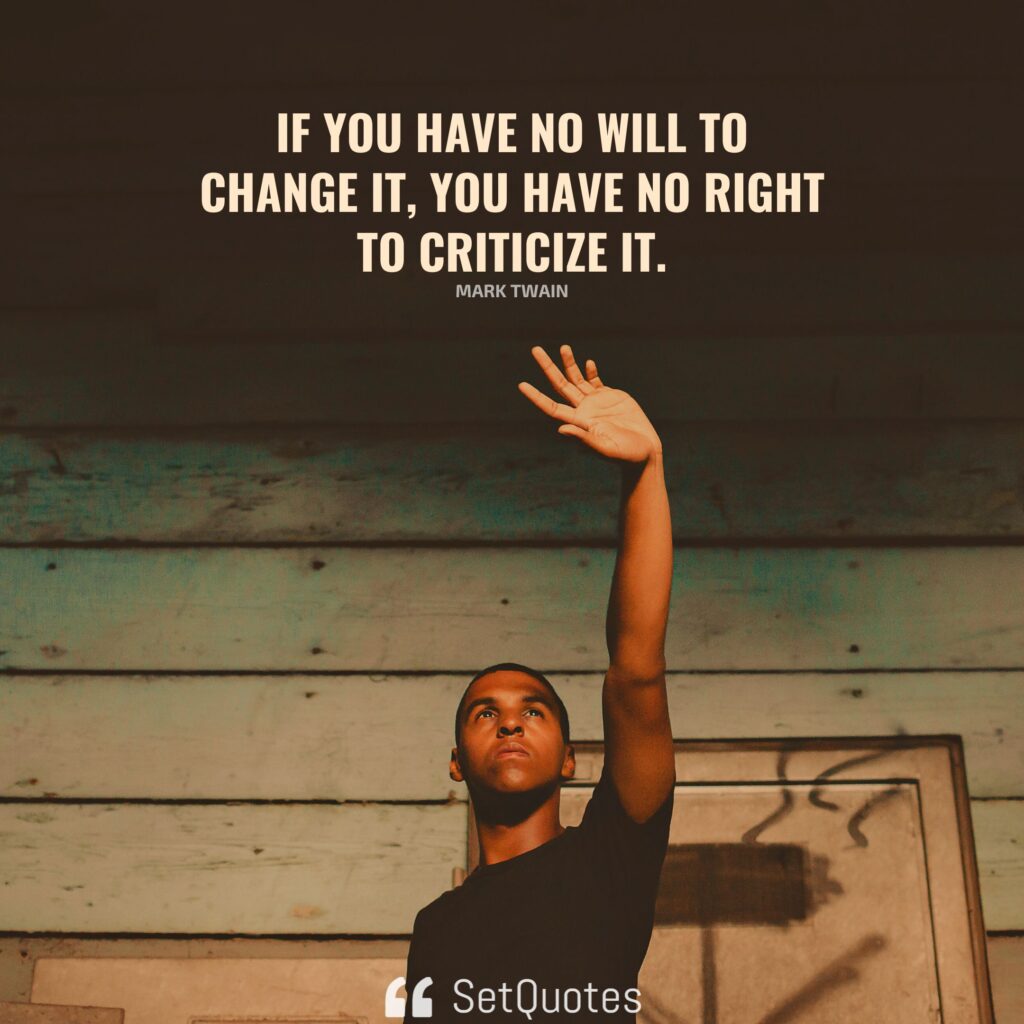 If you have no will to change it, you have no right to criticize it.
– Mark Twain
You can't criticize someone if you are not practicing it yourself. No one will take your criticism seriously if you cannot follow through with what you preach.
Remember, your foundation is what you stand on, so keep it intact. When your vision is blurry, any negative external judgments can really shake up everything. On the other hand, when your objectives are clear, nothing external can negatively influence your vision and goals.
Embrace the honest feedback, but do not let yourself fall victim to negativity or arrogance. Understand the difference between arrogance and feedback.
There is one great quote by Lysa TerKeurst: "Don't let compliments get to your head and don't let criticism get to your heart."
A person's honest opinions are valuable and matter the most. However, opinions that are constructive in nature do the exact opposite, so keeping distance from them is the way to go.
Pretty words are not always true, and true words are not always pretty.
– Aiki Flinthart