Life is like riding a bicycle. To keep your balance, you must keep moving.
– Albert Einstein
Meaning of this quote:
This quote explains why it's important to keep moving forward.

How we react when we face a tough time determines the outcome.
Perseverance is the key, no one can stop you as long as you keep trying and keep moving towards your goal.
When we face a failure or go through a tough time, the key is to keep moving forward and keep trying to do our best.
It's alright if you fail as long as you keep trying doing your best and keep moving forward towards your goal with the same enthusiasm.
And that's why life is like riding a bicycle, we don't fall off from the bicycle as long as we paddle up and keep moving, this analogy applies in real life too.
Take that first step
Conquering and achieving something big feels overwhelming?

Make a plan, separate it into a different set of tasks and keep going.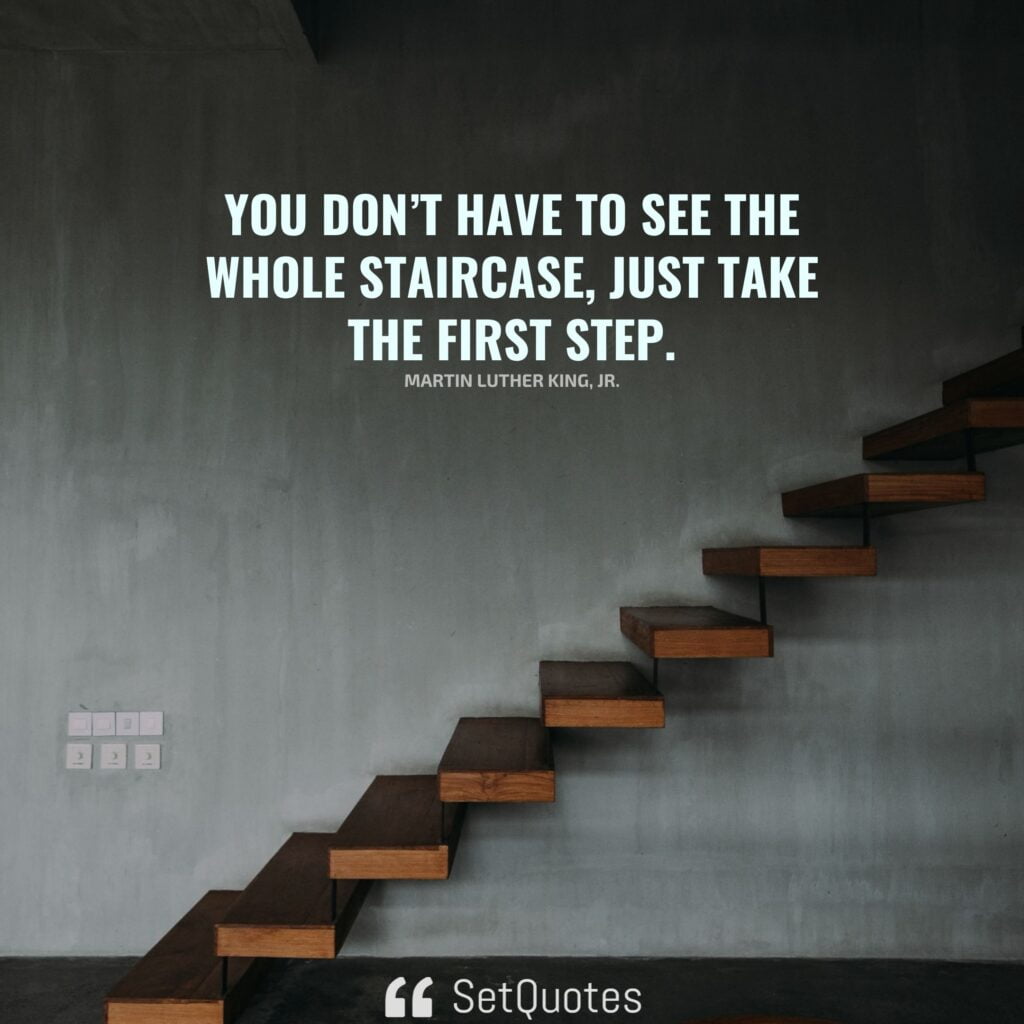 You don't have to see the whole staircase, just take the first step.
– Martin Luther King, Jr.
Consider the execution of even the smallest task as an accomplishment. It's a series of actions that makes a real difference.
Take that first step and keep leveling up.
Nothing can stop you as long as you have the courage to learn from your mistakes and the ability to keep moving forward towards your goal and dreams.
Abraham Lincoln, once said: "some achieve great success, is proof to all that others can achieve it as well."
Everyone has potential and anyone can achieve anything as long as they have the courage and desire to accomplish it.
Life is like a bicycle, to go further keep pedaling.
Successful people are driven by passion and motivation.
there is nothing like an overnight success, there are no shortcuts. it takes strong determination and courage to keep moving up.
how you rejuvenate yourself when everything falls defines the outcome. giving up isn't a solution.
Life itself is a gift, don't take it for granted.
Life is like riding a bicycle, when it gets out of balance put one foot on the ground, take a pause, and start again.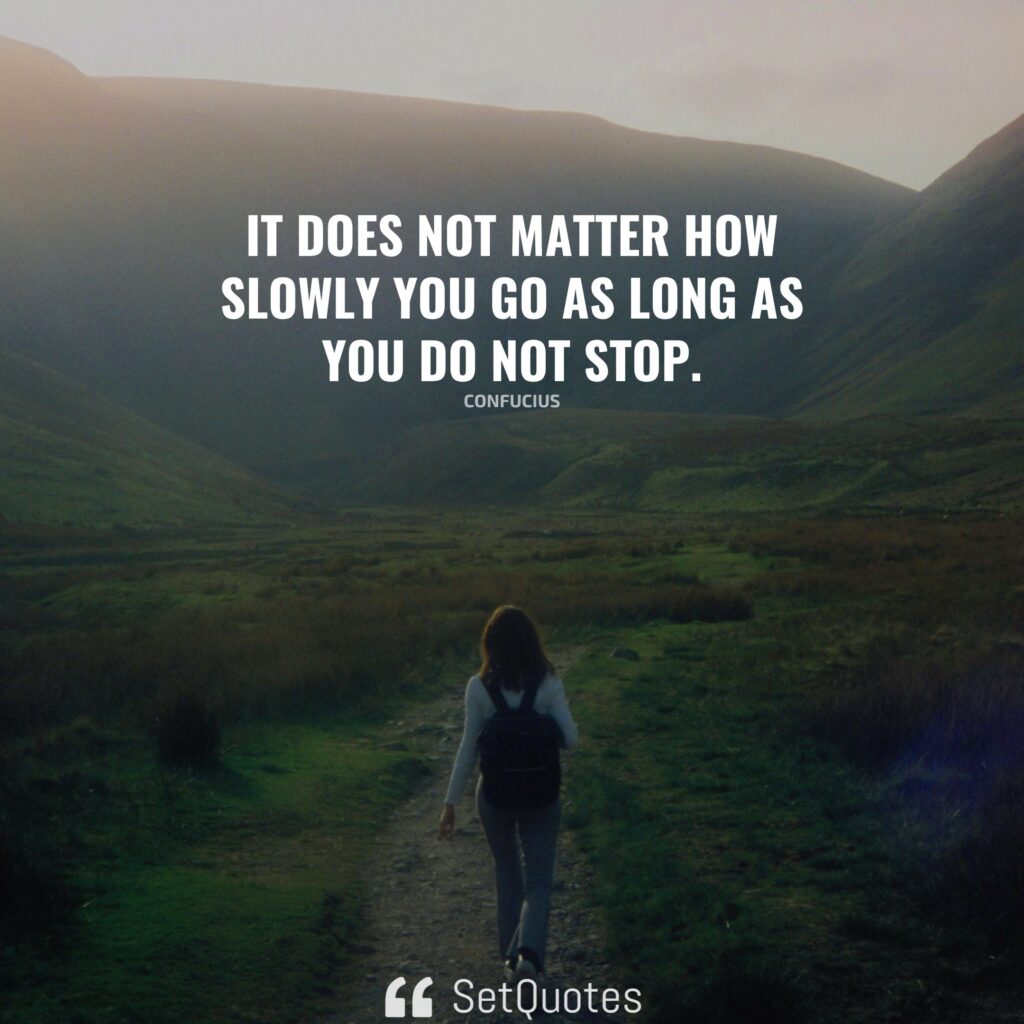 It does not matter how slowly you go as long as you do not stop.
– Confucius
There is nothing like impossible as long as you don't give up.
Pat McAfee, once said: "Everything for me is either a learn or a win. I just keep moving forward, and that's about it."
Success is the result of learning from our failures and mistakes. self-realization and self-learning are the most powerful tools.
It's our desire to achieve something which helps to keep us moving forward, find your passion, and try to follow it.
Don't let challenges break you down, don't give up, believe in yourself, and keep moving forward.