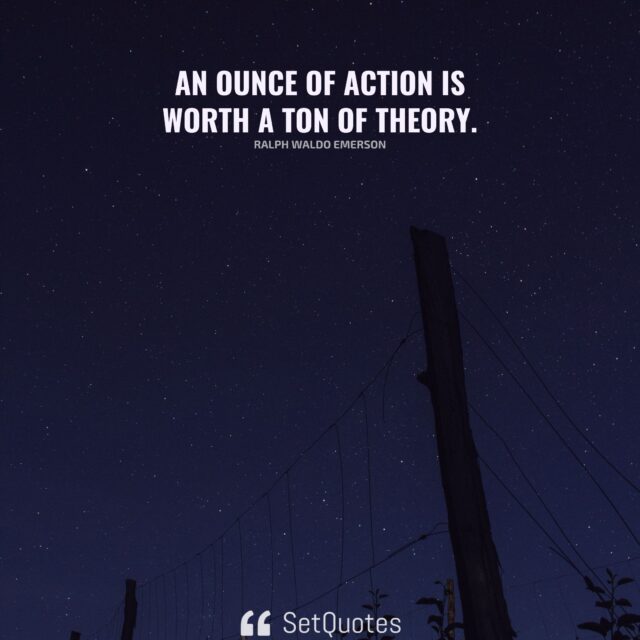 An ounce of action is worth a ton of theory.
– Ralph Waldo Emerson
Meaning of this quote:
In the absence of action, even the best theories are worthless. The best theories and comprehensive plans are worthless if nothing is done to implement them.
Taking action and planning to take action are two different things. Planning plays a significant role as long as it's followed by the stage of implementation. Your theories are as valuable as your actions. Your ideas become less meaningful when they're far from being implemented.
Don't wait for the perfect moment to act. Every moment is the perfect time to begin. You don't have to be perfect when you start; getting started is all that matters. You'll always have room for improvement once you begin.
Starting and making mistakes is always better than not starting at all out of fear of making mistakes. Isn't it true that failing to take the first step is the biggest mistake? Do we not fall down when we refuse to take a step?
When theories are not applied, they lose their significance
The key to successful execution is planning, however, beginning with the very first step shouldn't take endless preparation and planning. Theories lose their value if they don't come into play.
The pursuit of a perfect beginning may result in no beginning at all. When it comes to perfection, the sky is the limit. Things can always be improved no matter how flawless they are. The key is to start with what you have and to improve as you go.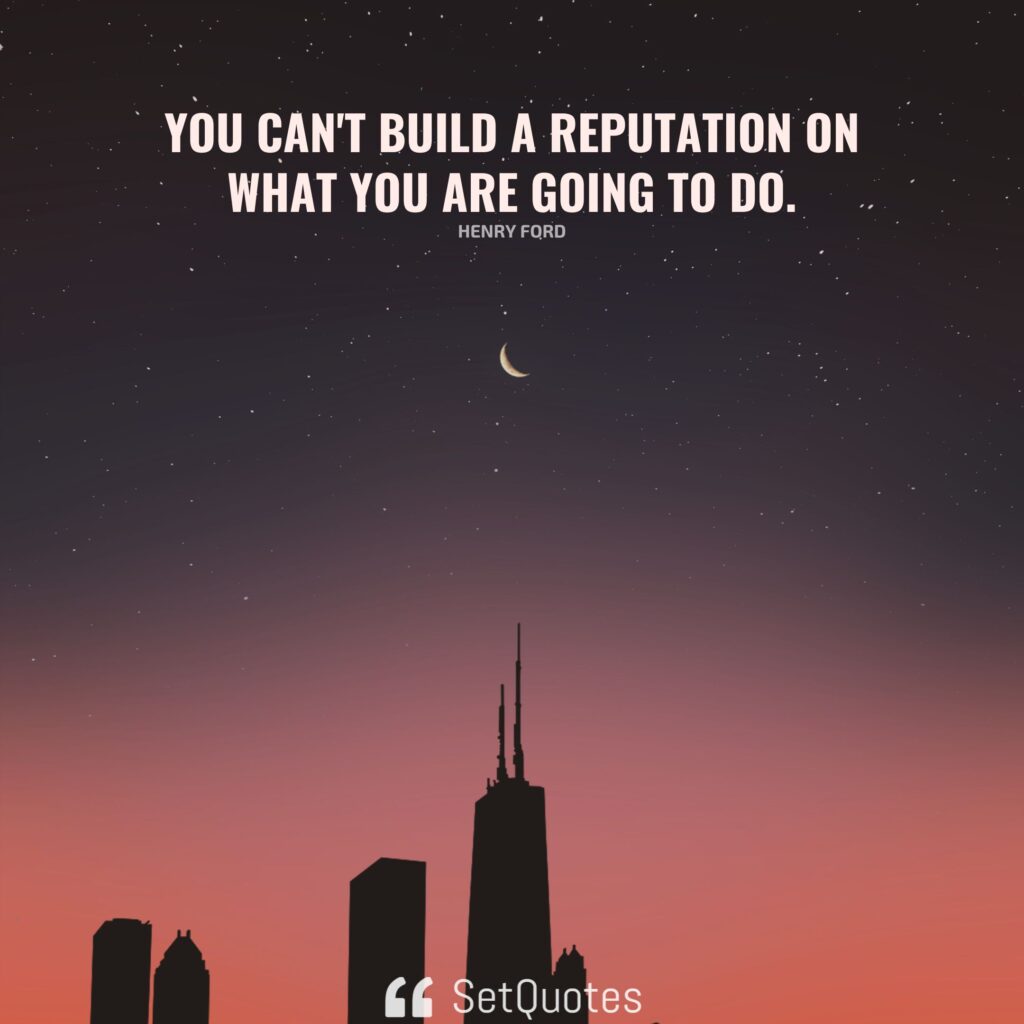 You can't build a reputation on what you are going to do.
– Henry Ford
Being inspired by a great dream or goal is one thing, but taking concrete steps to make it a reality is another. Oftentimes, things seem simple on paper but are rather challenging on the ground.
Theories lose their value when they cannot be put into practice. Hence, action has more value than theory. Everything else is almost pointless when executions don't take place.
The best way to get started is to stop talking and start doing. You do not have to announce anything, let your actions speak for themselves. Words and theories do not matter as much as actions.
A dream without any action or execution is only a daydream, isn't it? Isn't it true that great planning without execution is almost as good as nothing?
In the beginning, everything seems difficult, but as you progress, everything falls into place. Nothing significant has ever been accomplished through small efforts. Concentrate on one step at a time until your goal is reached.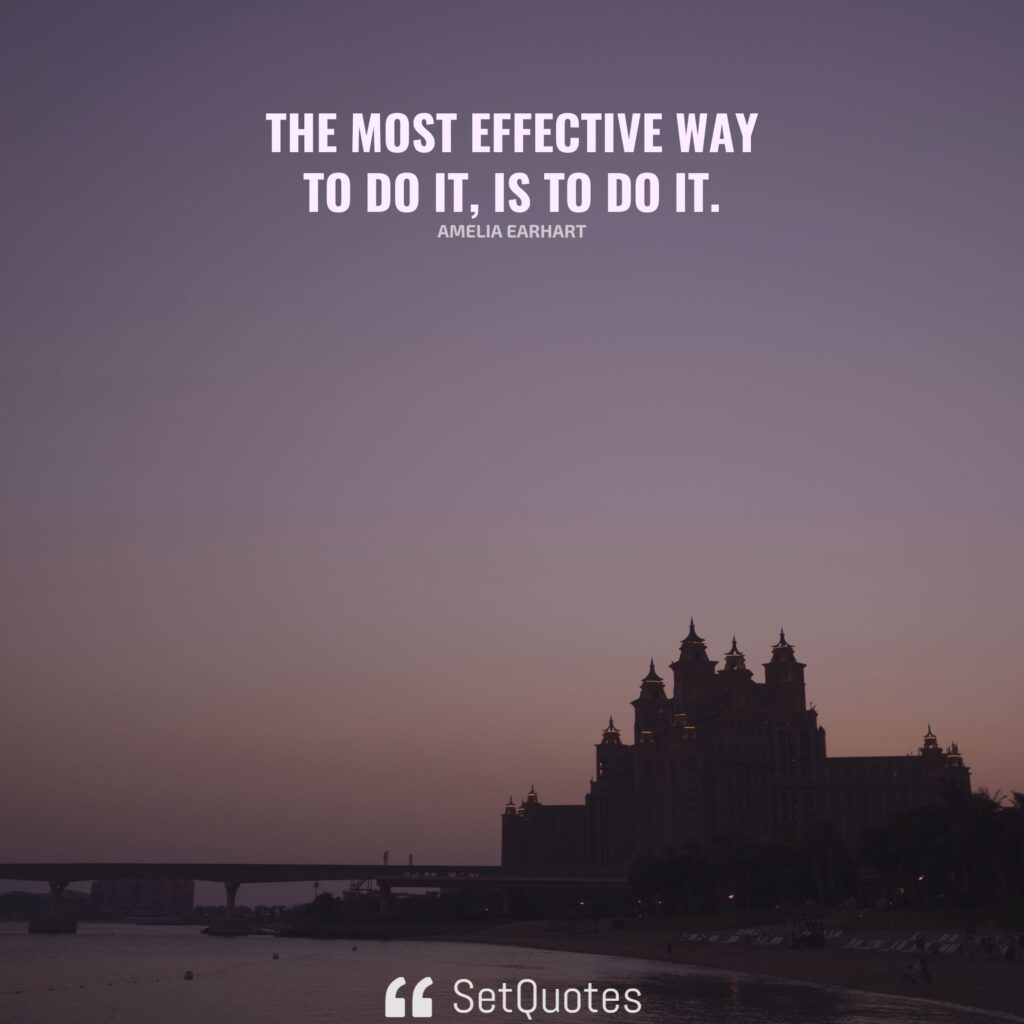 The most effective way to do it, is to do it.
– Amelia Earhart