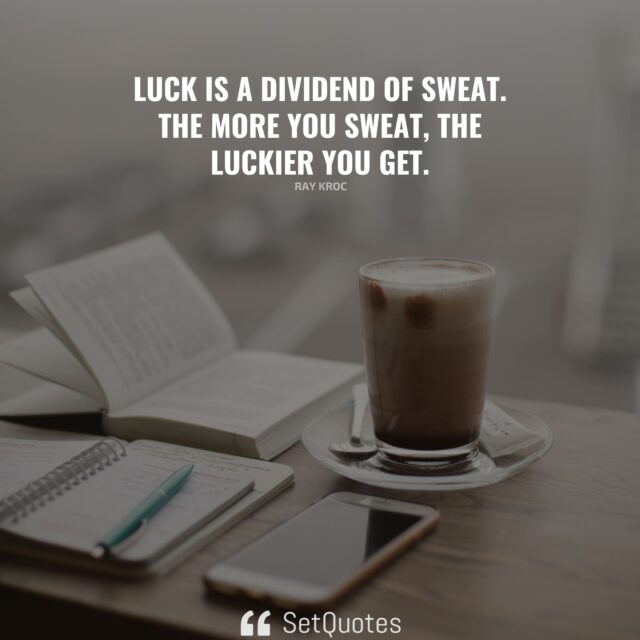 Luck is a dividend of sweat. The more you sweat, the luckier you get.
– Ray Kroc
There is no magic in real life. There are no miracles. The true magic comes from setting a realistic goal, planning it out, working hard, and consistently striving for it.
Effort and hard work are more important than luck. The more you work towards something the better opportunities you will have in the future. The more clever and hard work you do, the luckier you get.
Those who have made or achieved great things didn't do so by accident, but by calculated steps and precise execution.
Perseverance and consistency are more powerful than anything else. They are what help you to develop a new habit, and they are what keep you moving forward regardless of how motivated you are.
Hard work and Perseverance can beat anything
What separates the doers from the dreamers is consistency, hard work, smart planning, and detailed execution. Almost everyone has dreams and goals in their minds, but only a few are able to make them a reality because doers don't wait for the right time and believe in taking the first step immediately.
Taking the first step requires courage, but once you start your journey everything falls into place. And you can always make changes if something doesn't work out as planned.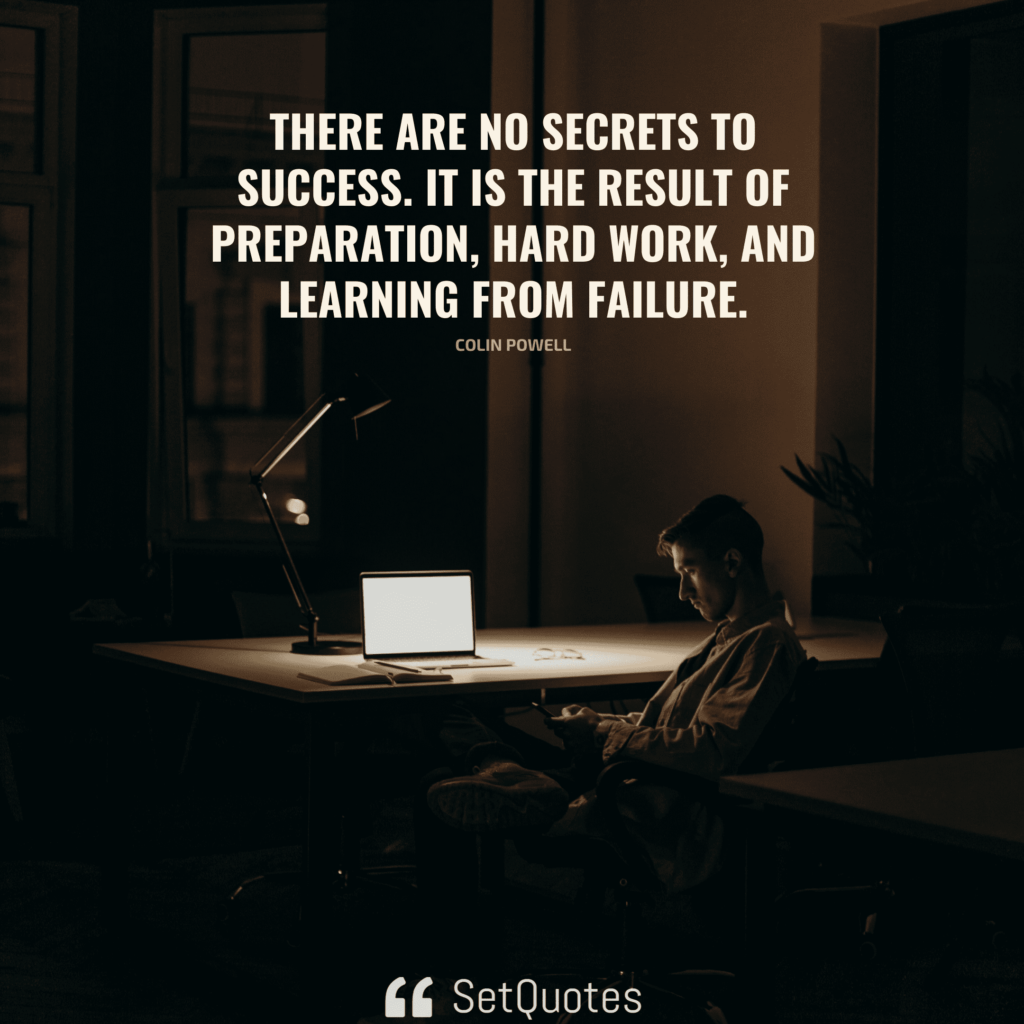 There are no secrets to success. It is the result of preparation, hard work, and learning from failure.
– Colin Powell
Yet, what if one does not find the courage to take the first step?
Doesn't it seem that we lose at the same time when we refuse to be involved?
Start by taking the first step and try to stick with the plan, but don't be afraid to choose a different direction if things don't pan out. The key to success is adapting ourselves to the realities that surround us. Don't overthink it, just do it. Overthinking never improves anything.
Do not let fear of making mistakes stop you from chasing your dreams. Wisdom is being aware that failure is unavoidable, especially when one is starting something new.
It is more important to learn from mistakes than anything else. There is no such thing as failure as long as you don't give up and keep improving yourself after making mistakes.
Luck is a dividend of sweat, it is a result of hard work.
Behind every success story is a failure story. Failure also plays an important role, as it makes us humble and teaches us the true meaning of success.
There is only one tried and tested formula, and that is the more consistently you work toward something, the better results you will experience. Doers don't believe in luck, they believe in themselves and in their inner strength.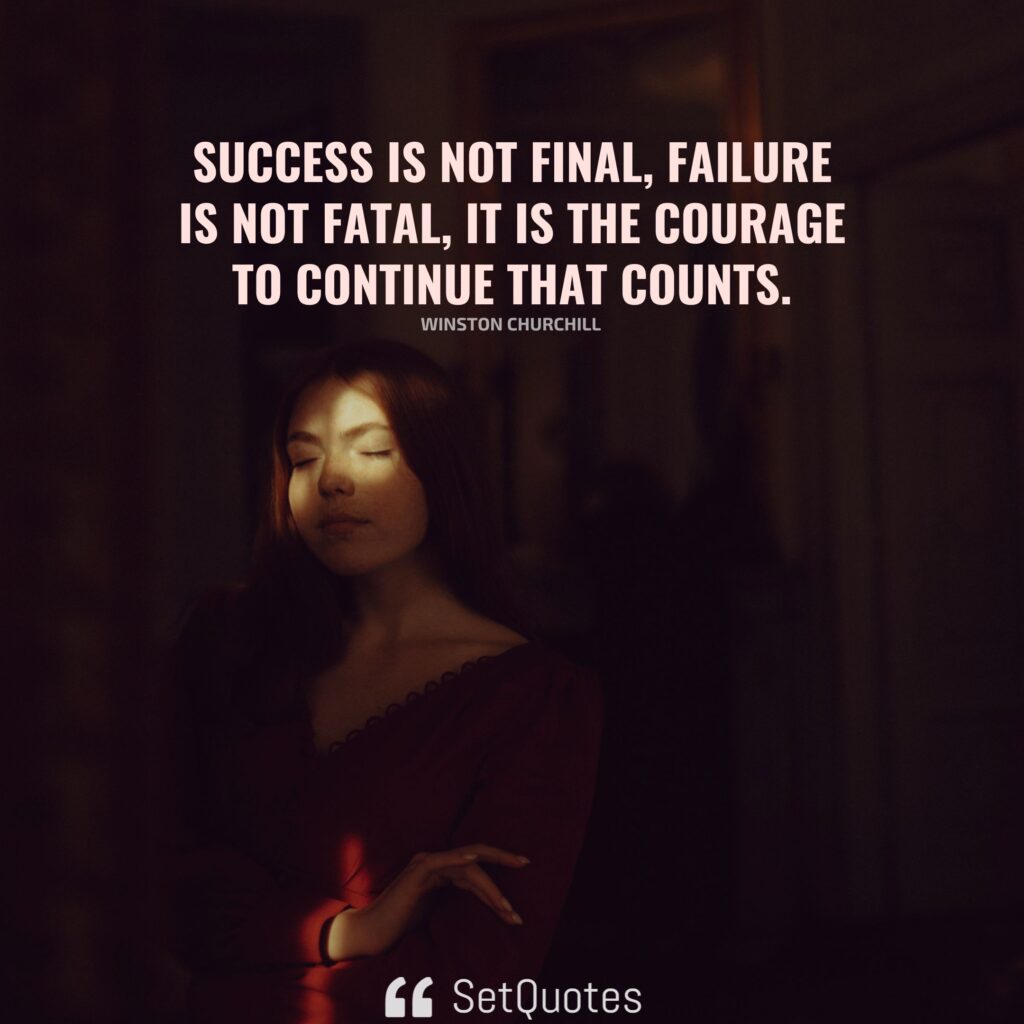 Success is not final, failure is not fatal it is the courage to continue that counts.
– Winston Churchill
As an example, which student do you think will have the best result? The one who studies every day or the one who studies the night before the exam?
Isn't it true that the student who revises every day and learns as per plans will get better results than others? Isn't it that the formula is that simple, as long as you have courage and willpower?
For someone with the courage and a strong desire to do something, nothing is impossible. However, being realistic is also essential. For example, someone can't dream of scoring the best grade in the exam by studying the night prior to the exam and doing nothing the whole semester. This almost looks impossible, unless the student already mastered it before.
There is one great quote by Vincent Van Gogh: "Great things are done by a series of small things brought together."
Getting great things doesn't happen overnight. All great things are achieved through small and consistent steps. Keep up with your work, have faith in yourself, and sooner or later, the results will show up as long as you don't give up.
But, don't forget that planning is also equally important, this is what gives the right direction to keep moving forward. Hard work alone might not be enough, It's smart execution and precise planning which does the wonder and let us get one step closer towards our goals.
The amount of good luck coming your way depends on your willingness to act.
– Barbara Sher