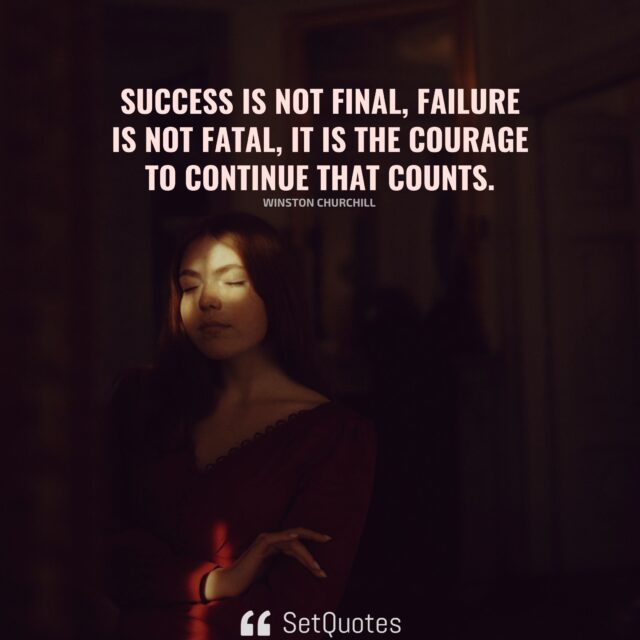 Success is not final, failure is not fatal: it is the courage to continue that counts.
– Winston Churchill
Meaning of this quote:
Success and failure are just a part of our journey, both are just a phase of life and aren't permanent.
Be humble and grateful when you achieve success and strive to keep that up, when in the phase of failure, don't lose hope and never give up. Learn from your mistake and keep trying.
No matter how many times you fall, try to get back and keep going. It's courage that counts.
It takes courage to continue
Remember, failure is not fatal, It's just a result of our execution, you can always re-execute it until you got success. And it takes courage to do that and that's why it's the courage to continue which matters the most.
Success is not final either, It's just an outcome of the process, It's an indicator of moving further for the next challenge.
It's not about failure or success, It's all about the courage to keep moving forward.
Success and failure both are important, It makes us more humble and stronger.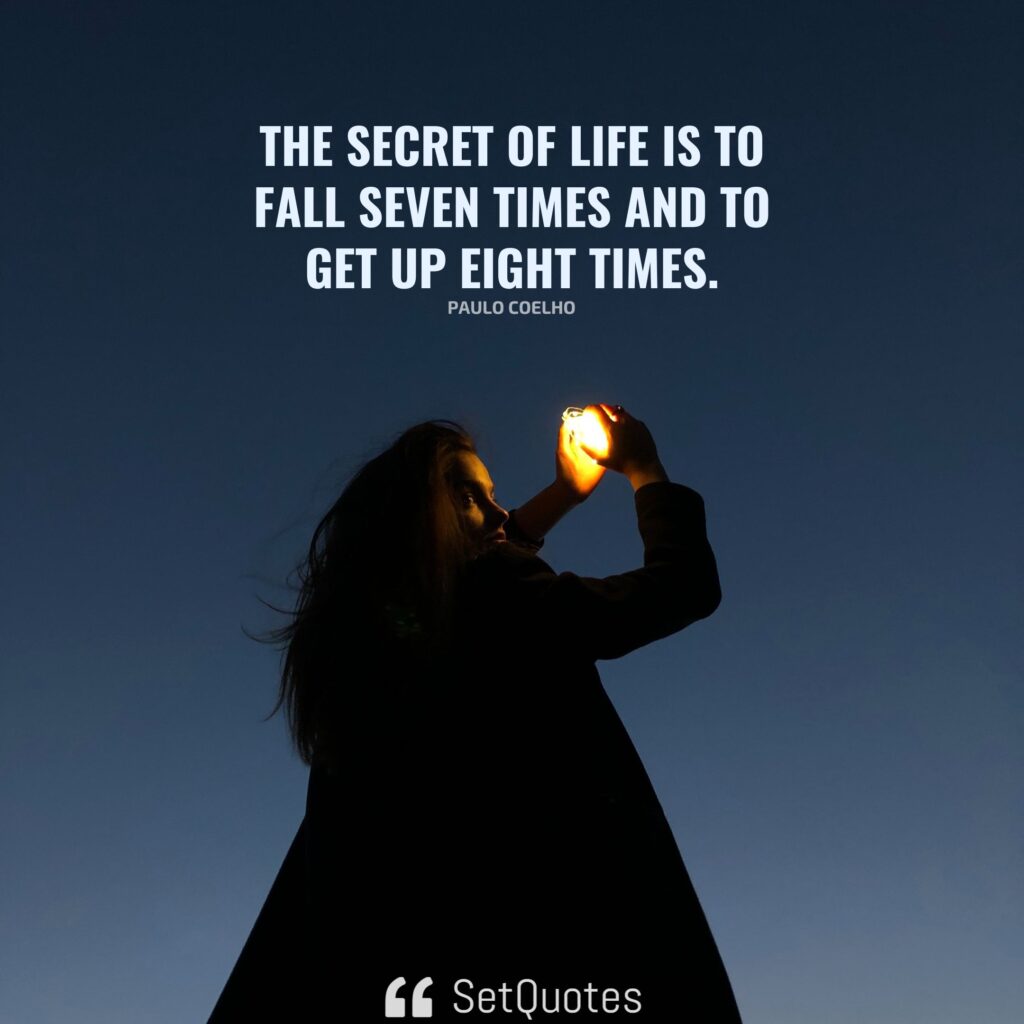 The secret of life is to fall seven times and to get up eight times.
– Paulo Coelho
Consider failure as a draft, when you design something, you start it by creating a draft and keep working and improving on that until you get your final outcome. And that's why it's just a process of making an improvement.
Here we are not talking about failing in an exam, that's just a different context. The real thing is to be realistic, evaluate yourself, and never give up.
Success is not final, It's built on failures
There is one famous quote by Gena Showalter: "Giving up is the only sure way to fail".
We don't fail, as long as we learn from it and keep trying up with new innovative solutions. Failure gives us another chance to do things in a unique and better way.
Self-realization and self-reflection are the keys. Question yourself, find out what stops you from achieving something, work on it, and don't stop until you reach your destination.
Be optimistic, keep believing in your inner strengths and have the courage to try it again with a different approach.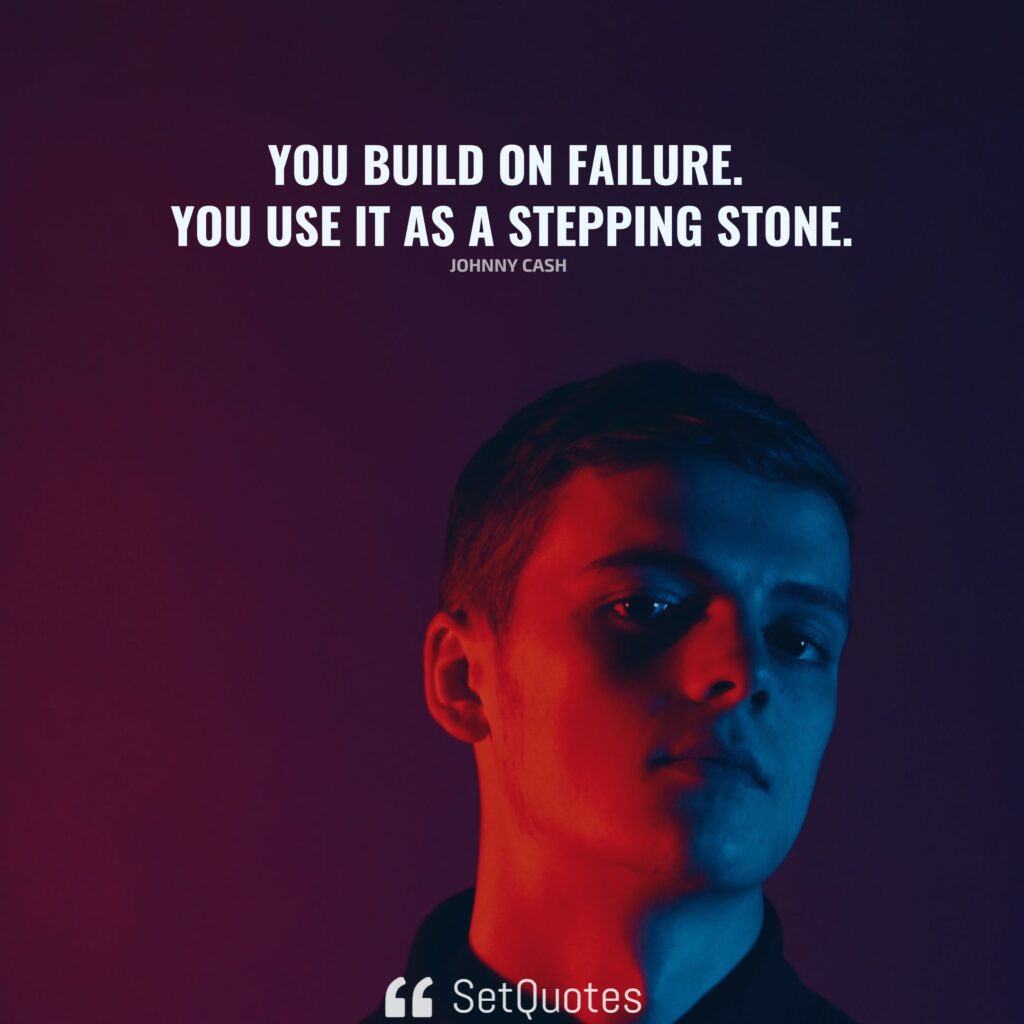 You build on failure. You use it as a stepping stone.
– Johnny Cash
Success is built on failure, failure is a stepping stone that ultimately leads to success.
It may definitely not be that easy and that is why not all are able to engage in it, It takes courage, strong determination, and hard work.
In order to achieve it, first, you need to accept that you might face failure, success is achieved by those who believe in themselves and keep up trying until they make it happen.
Ellen DeGeneres, once said: "When you take risks, you learn that there will be times when you succeed, and there will be times when you fail, and both are equally important."
Success and failure both are important, both teach us a lesson, but it's taking a calculated risk that matters the most. If the fear of failure stops us from taking that calculated risk then that means we already failed it.
Don't let fear of failure limits the vision.
Give yourself permission to fail
No, here we are not talking about failing in exams and no one ever should do that.
It's more about taking that chance for one more time. when starting out new things make sure you give yourself enough chance, keep exploring it further, and make changes accordingly.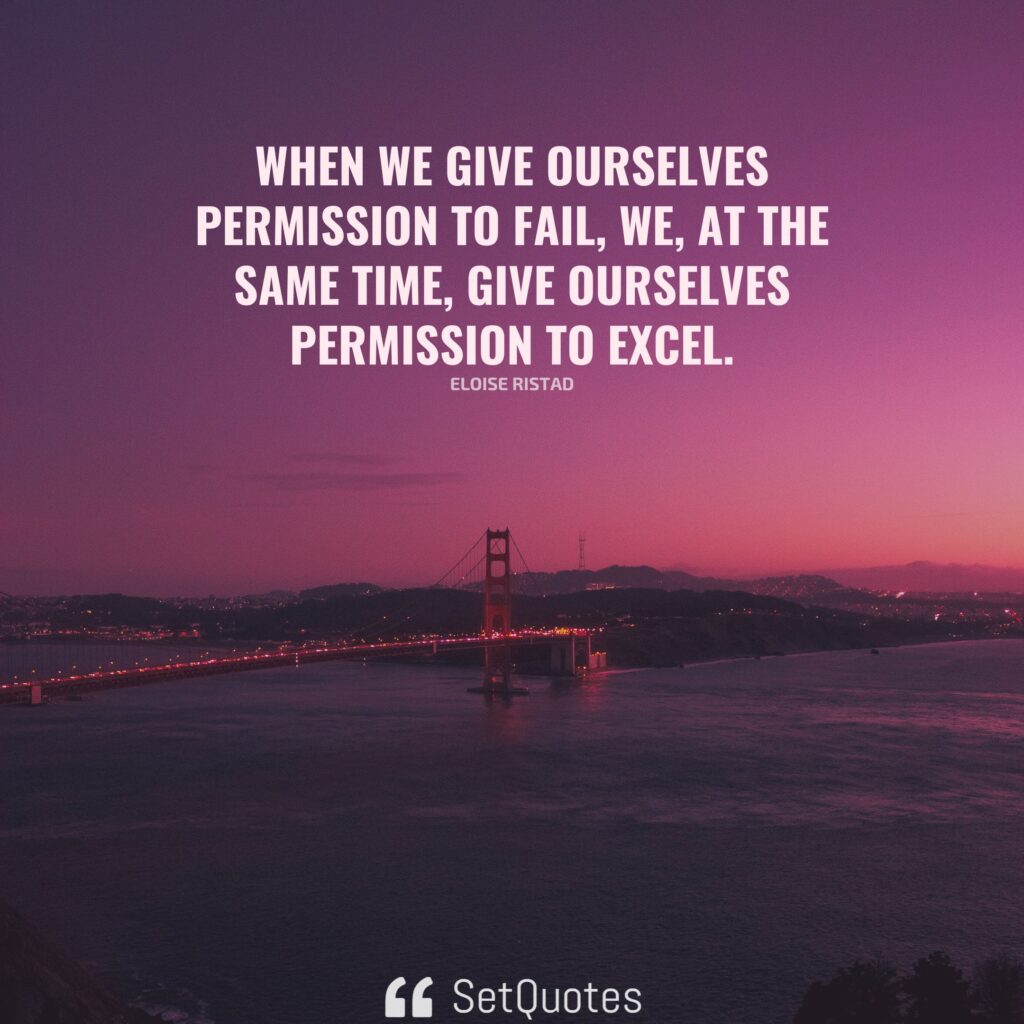 When we give ourselves permission to fail, we, at the same time, give ourselves permission to excel.
– Eloise Ristad
The key thing is when we allow ourselves to fail, we give ourselves another chance to try again with a more unique and innovative approach.
Failure makes us humble and stronger and it teaches the value of true success.
Perseverance is the key, great things happen when we don't give up and keep trying despite the failure.
Remember, great things don't happen with a single try, It's continuous & calculated efforts and courage to learn & improve from failure which makes things happen.
How we react when we fail decides the outcome.