Shoot for the moon even if you miss, you'll land among the stars.
– Les Brown
Meaning of this quote:
As long as you're dreaming something, dream big, and have a great goal, even if you fail, you may be ended up doing great things.
Set the right goal and keep trying until you reach your destination.
Set yourself up for the challenge and keep working on it, even if you fail, It will teach you a valuable lesson.
The key is to keep trying. pursue your dreams, even if you fail, you'll still gain something. But, by not taking a chance, we gain nothing.
Shoot for the moon. If you miss, take another chance
Harriet Tubman once said: "Always remember, you have within you the strength, the patience, and the passion to reach for the stars to change the world."
The key is to keep trying and trying again. When you fail, get back up and try again. Believing in yourself and doing your best every day is the key.
Take a chance, don't let fear of failure stop you from taking that first step, we fail anyway when we choose to not take that chance.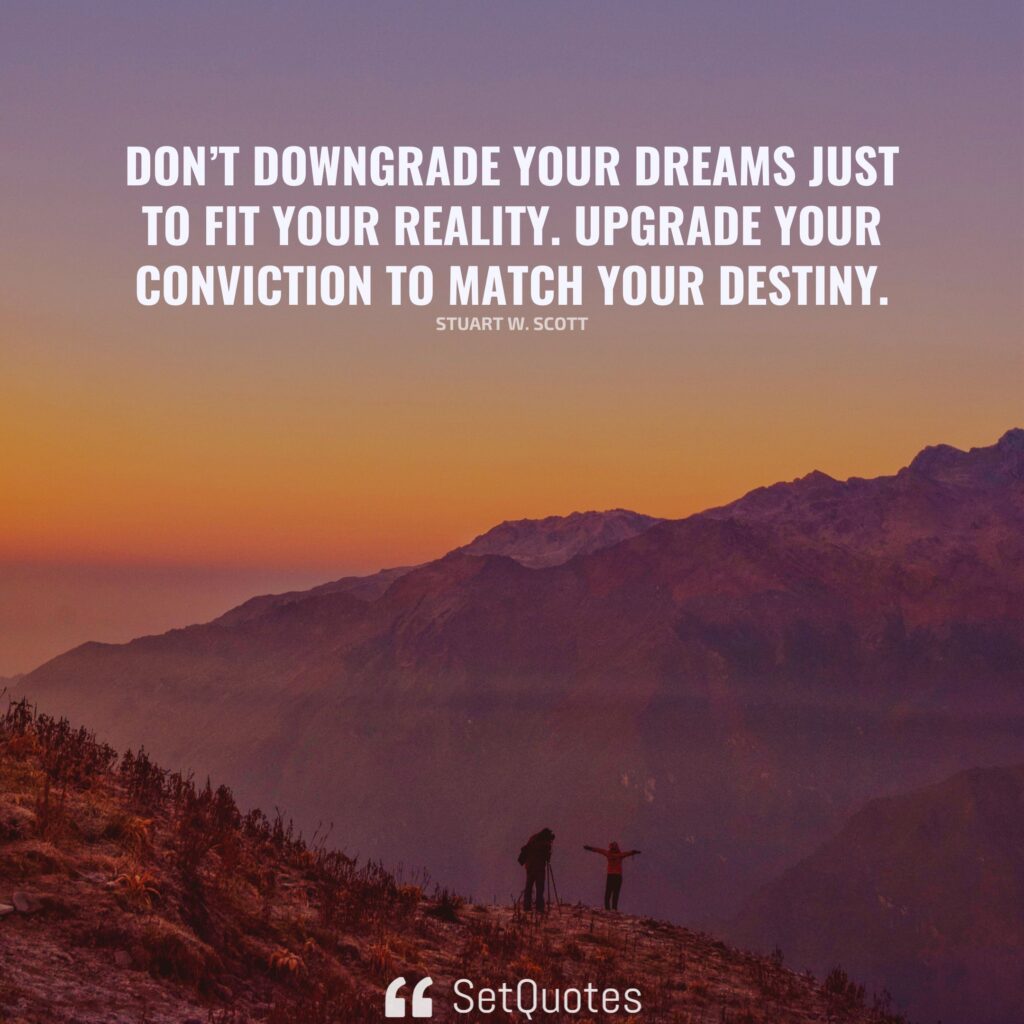 Don't downgrade your dreams just to fit your reality. Upgrade your conviction to match your destiny.
– Stuart W. Scott
Don't settle for anything less. upgrade your vision to match your dreams with reality.
Aim to do something which is bigger than your capabilities, keep upgrading yourself, make a plan, and turn that into action.
There is nothing wrong with aiming for a big goal as long as it's realistic enough, but, it's certainly wrong to give up without trying to execute it.
Believe in your dreams
Believe in your dreams, as long as they are realistic enough.
Dreams are the starting point, we visualize the things, create action plans, and execute them, sometimes we fail too, but we learn from them and aim to get better.
Rise your capabilities, let them match with your vision.
Remember, there is nothing like a failure, as long as you keep stepping up and trying without a lack of enthusiasm.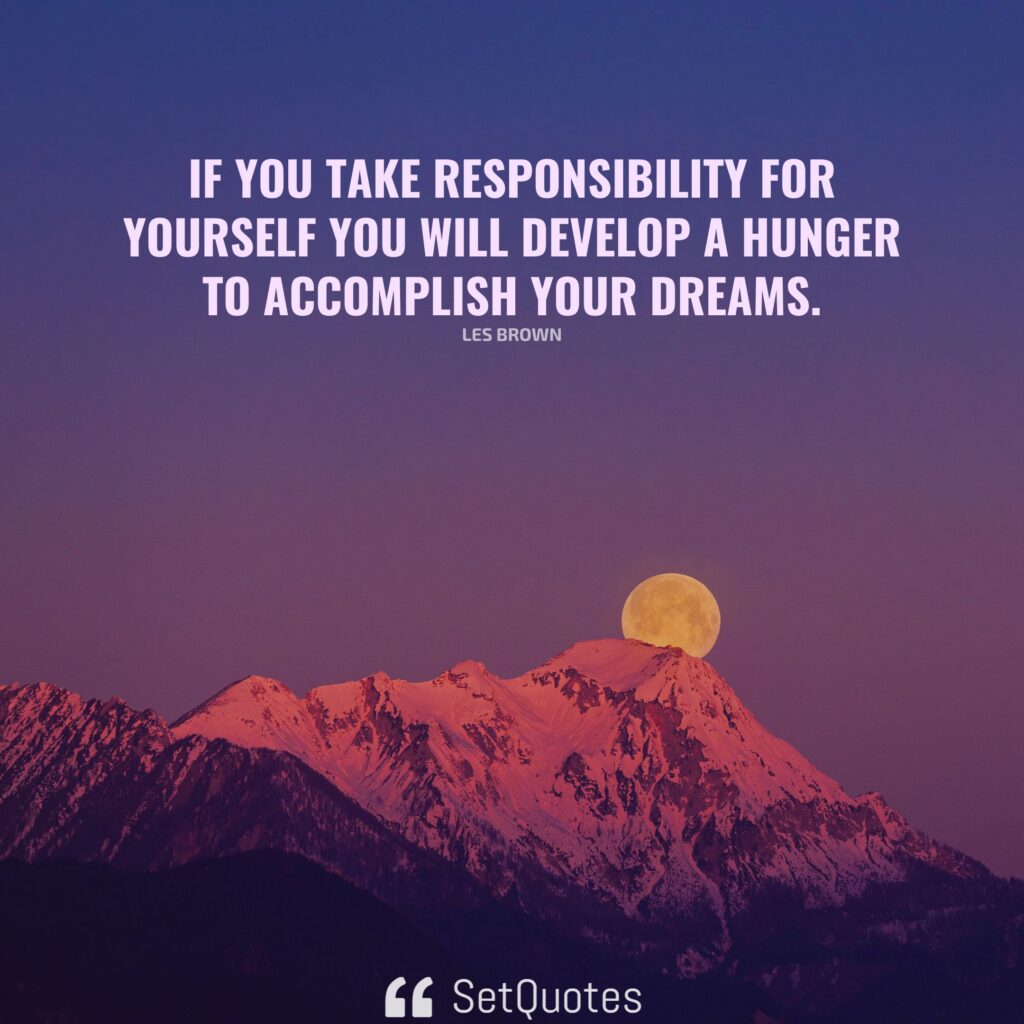 If you take responsibility for yourself you will develop a hunger to accomplish your dreams.
– Les Brown
Everyone dreams about something, everyone has that great goal in their mind, but only a few are able to turn it into a reality.
Don't just set a goal, develop a hunger to accomplish your dreams. It's working on them which matters the most.
I believe everyone has the potential as long as they take responsibility for themselves.
Those who have achieved excellence are the dreamers who believed in determined efforts and hard work.
In the end, it's smart hard work that matters the most.