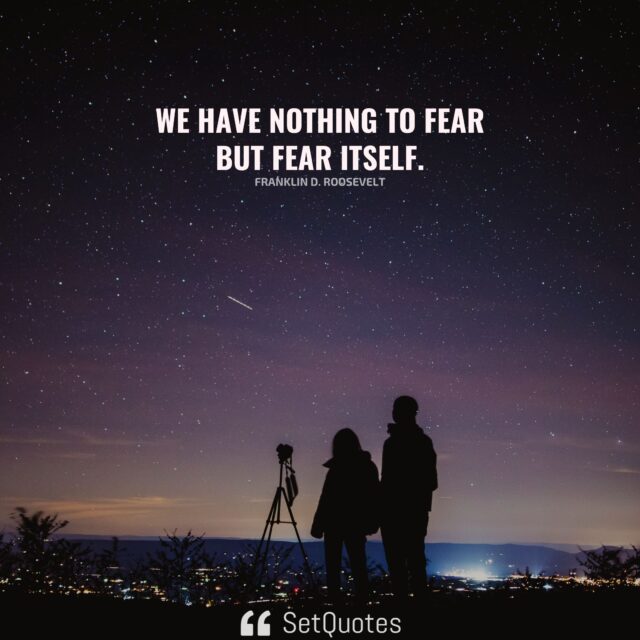 We have nothing to fear but fear itself.
– Franklin D. Roosevelt
Meaning of this quote:
In other words, the only thing we should fear is fear. But, remember there is a fine line between having no fear and fighting with fear. This is in the context of achieving the goals by overcoming the anxiety.
Also, there is a clear difference between danger and fear and I believe this quote isn't about that either.
It's all about how fear may limit our vision and ability to achieve our goals. It's a fear of failure which might stop us from taking that first step and that's why there is nothing to fear but fear itself.
It isn't about the absence of fear
There is one famous quote by Mark Twain, "Courage is resistance to fear, mastery of fear, not absence of fear".
And clearly, the absence of fear isn't good either. Fear is just a human emotion, It differentiates the good and bad.
What matters most is your willingness to take a chance.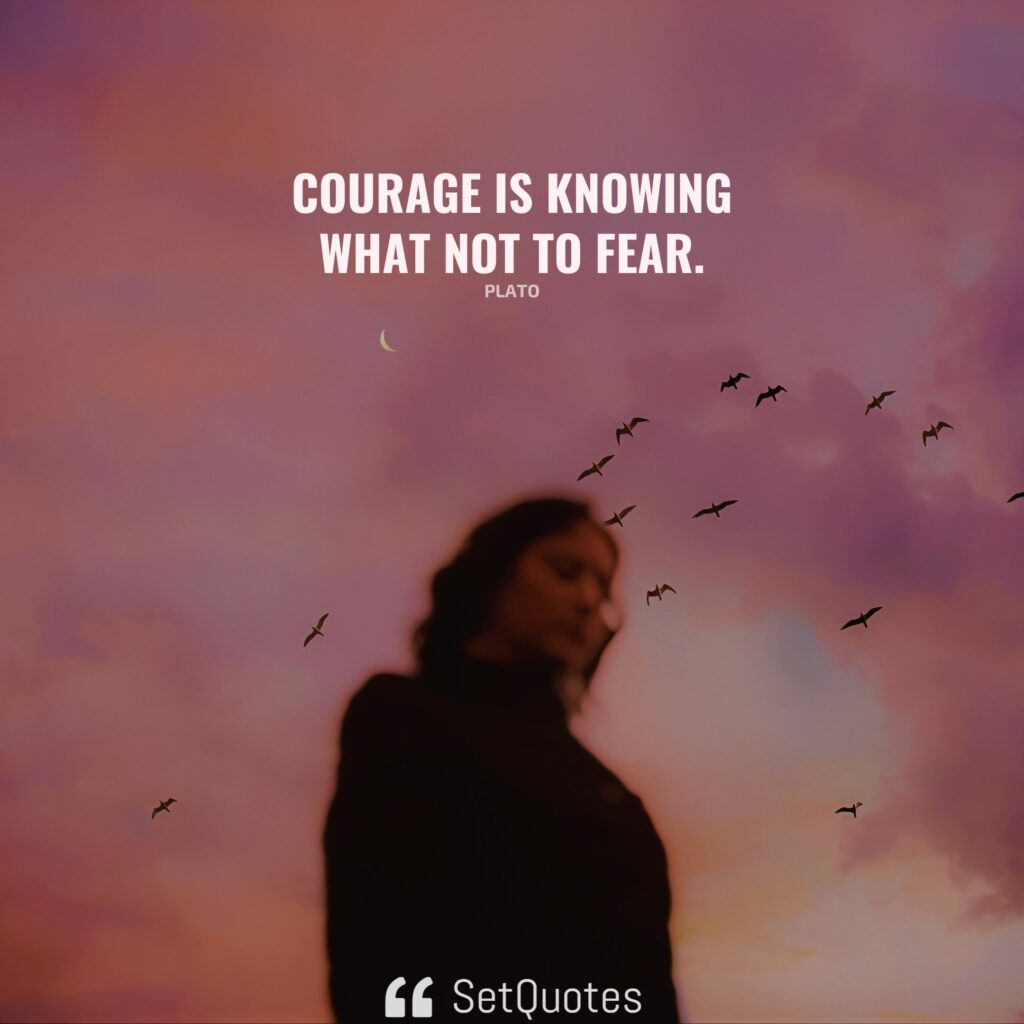 Courage is knowing what not to fear.
– Plato
Starting a new thing isn't easy, It takes courage to fight with the fear of failure.
Being courageous means not being afraid of small things and not letting fear dictate what we do.
Life itself is an adventure and courage is all we need to enjoy the ride.
Overcome the fear and anxiety
It takes courage and strong determination to start a new thing. I guess our brain is wired that way, It's always tough when we try to do something for the first time.
Practice makes perfect, and as we continue to practice, it gets easier to keep moving forward.
For example, when we learn to swim, we might feel anxious or frightened on day one. But, practicing is what makes us get used to it. With perseverance, we can overcome fear and anxiety.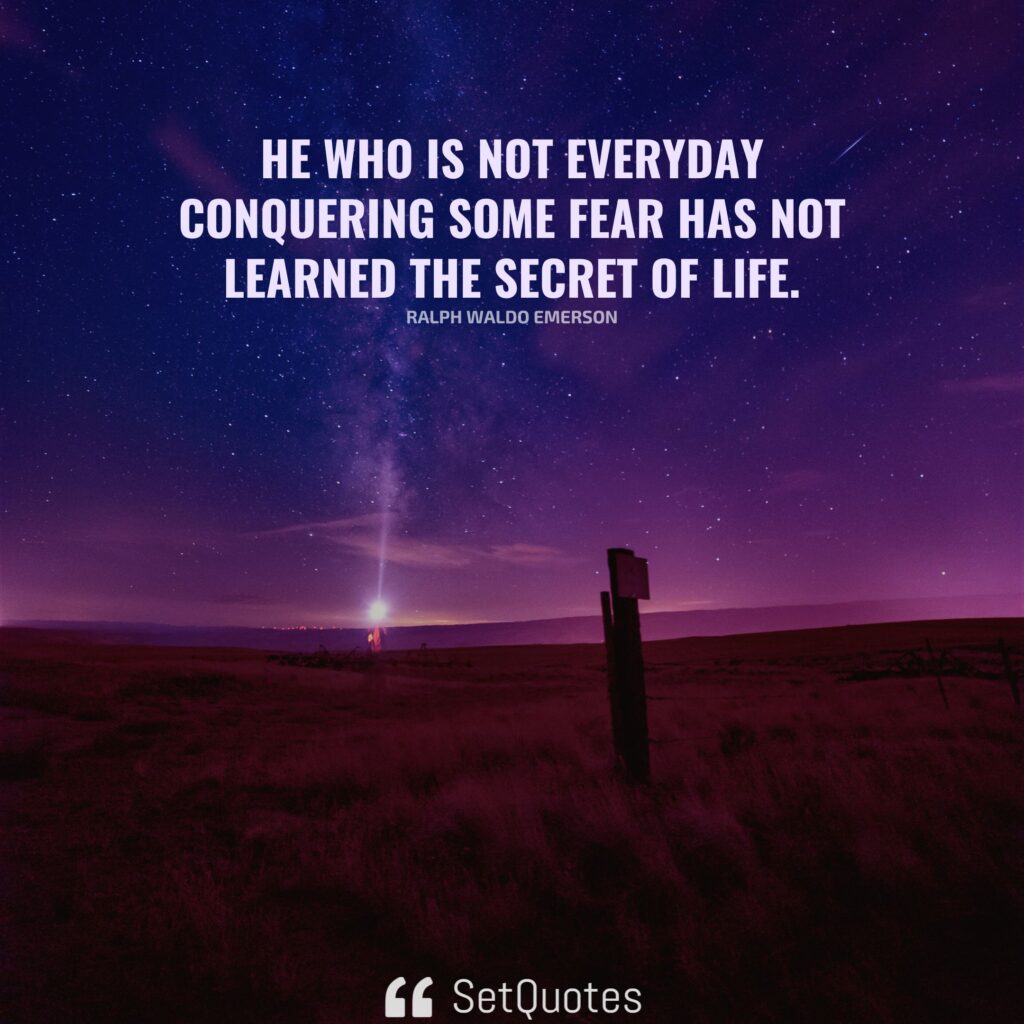 He who is not everyday conquering some fear has not learned the secret of life.
– Ralph Waldo Emerson
Bill Cosby, once said: "Decide that you want it more than you are afraid of it."
Do not be afraid of failure. It is always hard to initiate the first step, however, as soon as we take it, everything will start falling into place.
Confidence is the key, don't lose hope, and always believe in your abilities and strength.
Just take that first step and keep stepping up and you will realize that the fear was just made out of overthinking.
And that is why there is nothing to fear but fear itself. don't let anxiety set a limit in your life.