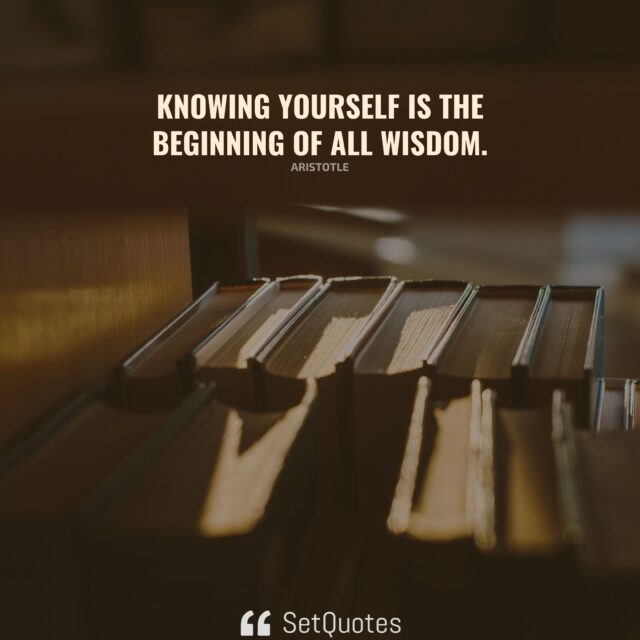 Knowing yourself is the beginning of all wisdom.
– Aristotle
Meaning of this quote:
In the age of social media, where we all judge each other, how often do you evaluate yourself?
Which one would make our lives better and happier: Judging others or judging and improving ourselves?
In my opinion, what Aristotle coined is the most relevant in our time and for decades to come.
True wisdom is knowing yourself. Everything starts from within. To make any change or even an improvement, one must know themselves.
However, here self-evaluation does not mean comparing ourselves to others. Never be afraid to accept that everyone is different, everyone has their own unique abilities, and each person is unique in their own way.
The idea of self-evaluation is to find out what can be improved in order to make improvements or changes. However, be cautious when judging yourself; use the same criteria that you would use when judging others. Being honest with ourselves is one of the greatest virtues that open up the possibility for further refinement.
You are the center of everything
There is one great quote by Tony Dorsett, "Everything starts with yourself, with you making up your mind about what you're going to do with your life."
Our mind is what drives us to think about something or to act on it. Our own actions are largely influenced by what we feed it. Thus, this in turn directly impacts our end results. It will help you to be productive if you train it to drive positive results, and it will serve the opposite purpose when used towards negativity or distraction.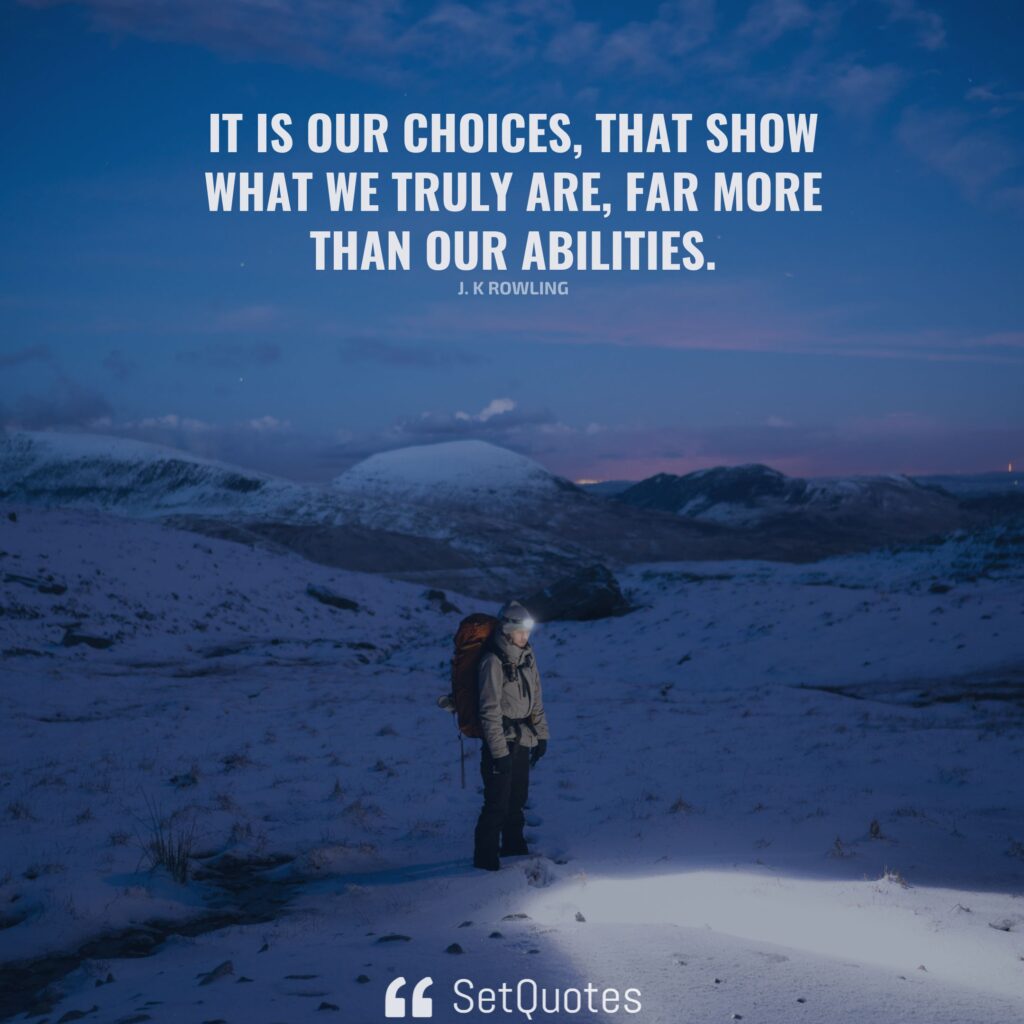 It is our choices, that show what we truly are, far more than our abilities.
– J. K Rowling
We become what we decide to do, our lives are the result of our choices. This quality determines our abilities because it is our choices that determine everything we do.
It's ultimately up to you to self-reflect and self-evaluate in order to improve, isn't it?
Change cannot happen on its own, but only when we put the effort in. Therefore, it is your own choice and willpower that will make a difference.
All wisdom begins with knowing yourself, good changes occur when we take control of our lives.
Knowing yourself is the first step toward taking control of your life. Be mindful of your actions and thoughts, let them be well planned and not affected by things outside of your control.
The key to wisdom is being truthful and honest with ourselves. Lying to ourselves is the worst thing one can do. Embrace your fears and weaknesses, they're perfectly natural and everyone has them. Remember, nobody is perfect in this world. But, in order to improve, you first have to accept that there is plenty of room for improvement.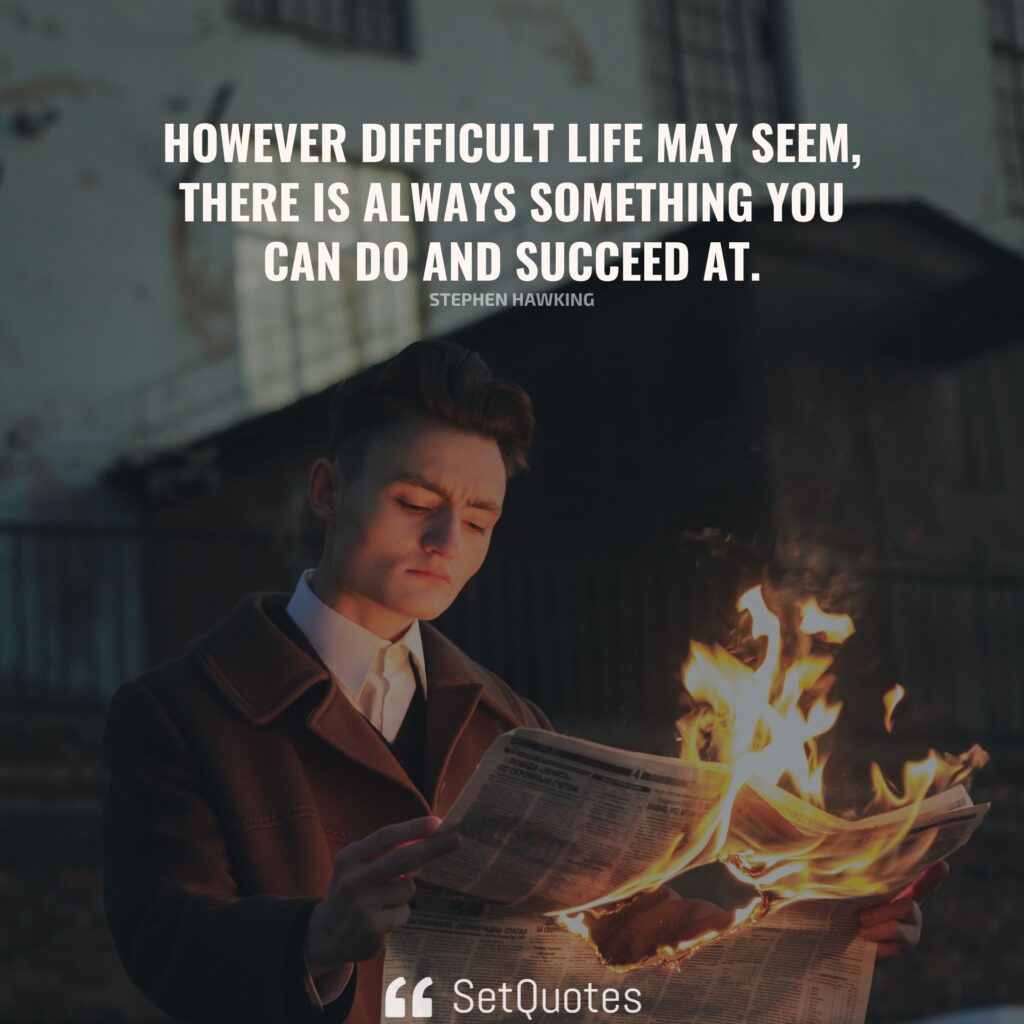 However difficult life may seem, there is always something you can do and succeed at.
– Stephen Hawking
Remember that you are special in your own way. Believe in yourself before you let anyone else believe in you. Everyone has their own potential and everyone is good at something, all possess that unique characteristic that makes them unique and different.
That is why the key is to realize that special part of you, look into the mirror, self-reflect, and figure out what makes you different from others. Don't try to follow others, Instead, follow your heart, in case, It makes sense to you.
Your thoughts, actions, beliefs, attitude, and fear are what define your mindset. The way you conceptualize things determines your mindset.
Getting to know yourself better is key to making smart decisions. When you discover your true potential, you can decide what suits you and what you are made to do.
Growth occurs when you get to know yourself and when you figure out what you are really striving for. Self-awareness is one of the keys to growth. A deep understanding of yourself is what makes you stand out and helps you achieve your goals.
He who knows others is wise; he who knows himself is enlightened.
– Lao Tzu