Quality is not an act, it is a habit.
– Aristotle
Meaning of this quote:
Quality is everything, there's no other alternative to it. Quality is the act of doing something in a continuous manner. Ultimately, it's a habit that leads to excellence.
While motivation helps to get started, it's habits that help to keep going no matter how motivated you are. Habit drives behavior changes.
Quality work is the result of good habits and a positive mindset. To do something with excellence means to do it at the highest possible level of quality.
Nothing is as powerful as perseverance. Consistent efforts are what yield unparalleled results.
Quality or Excellence is a process
There is one great quote by Dr. A. P. J. Abdul Kalam: "Excellence is a continuous process and not an accident."
Excellence or quality are not outcomes, nor do they happen by accident. Excellence is always the result of continuous improvement where one strives to make positive changes as it goes on.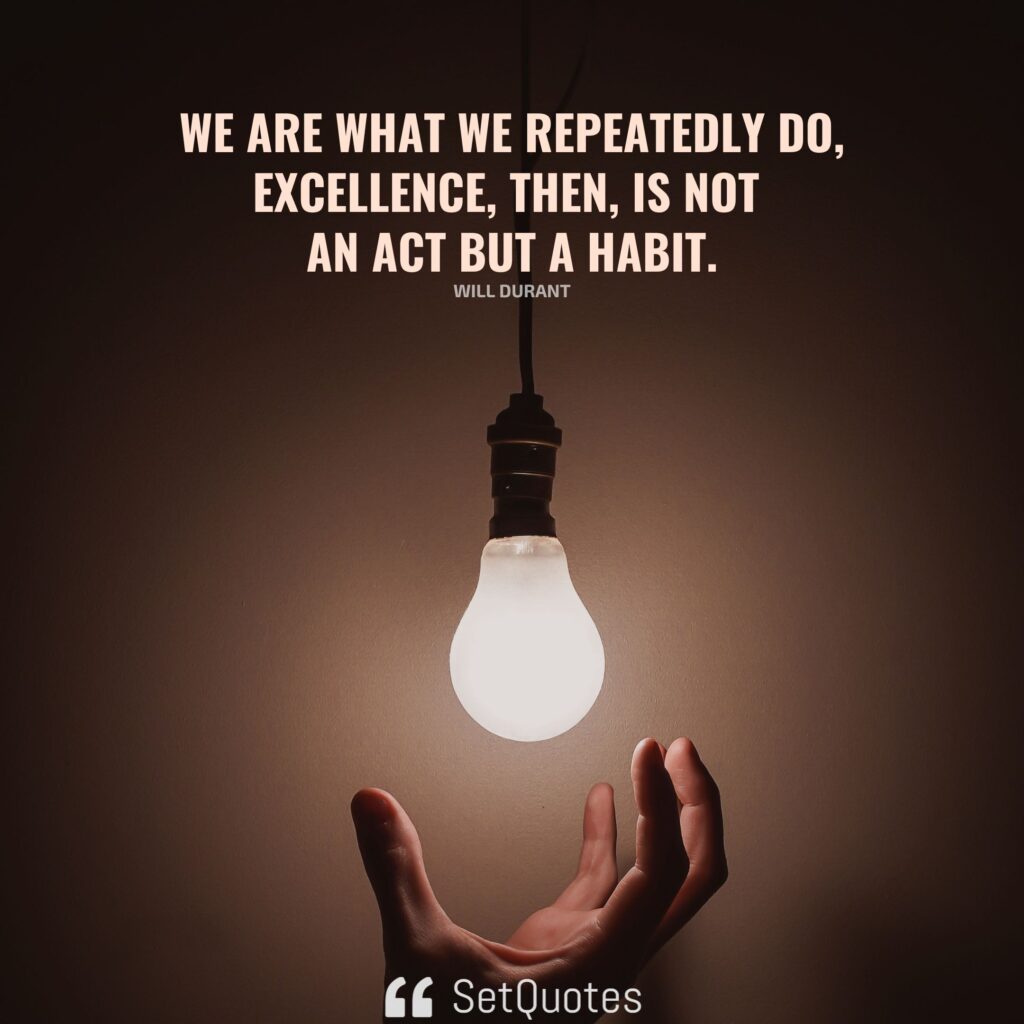 We are what we repeatedly do; excellence, then, is not an act but a habit.
– Will Durant
Quality means doing something better and more efficiently than it was before. There's no secret formula for excellence, It's simply a result of doing something again and again with zero loss of enthusiasm.
Steve Jobs, once said: "Be a yardstick of quality. Some people aren't used to an environment where excellence is expected."
Habits are what make all the difference. A good habit can keep you on track, while a bad habit can distract you from your goal. It is the process of forming healthy habits that will lead to excellence.
Excellence comes from our willingness to improve ourselves with each step. With hard work, dedication, and planning anyone can achieve excellence by unlocking their full potential.