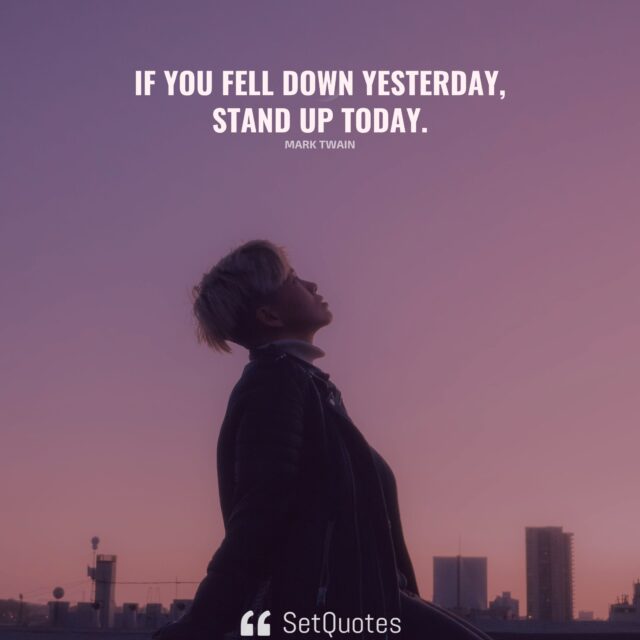 If you fell down yesterday, stand up today.
– H. G. Wells
Meaning of this quote:
Both success and failure are part of the process, but what's really important is to participate in that process. Without participation, failure is almost certain.
We fall several times when we learn to walk; despite falling down, do we cease to participate in the process? Don't we learn to walk by falling down? Can we learn to walk if we don't participate in the process because we fear falling down?
Both falling and rising are part of nature, and both are beautiful in their own way. Even though the sun sets down, doesn't it rise again? Remember, there's always a sunrise after the sunset and it always shines back despite the setting down.
What matters most is finding the courage to stand up again no matter how many times challenges knock you down.
Learn from yesterday
Failure teaches valuable life lessons, but it takes courage to learn from them. The key is to not repeat the same mistakes.
Failure is part of the process; success and failure are equally important. A journey is always filled with ups and downs, which is what makes it so beautiful and adventurous.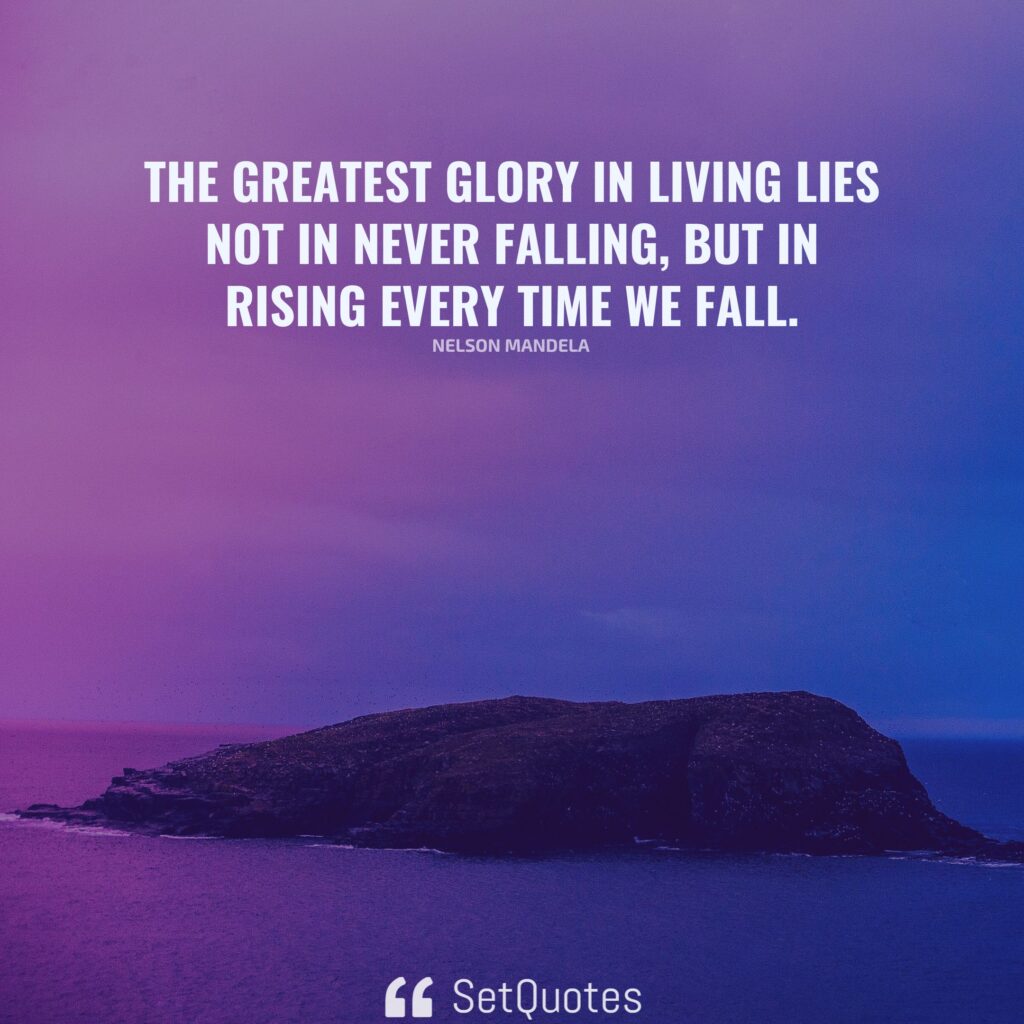 The greatest glory in living lies not in never falling, but in rising every time we fall.
– Nelson Mandela
Falling down is not the real problem; the real question is how to get back up. Perseverance is the key, there's the ultimate power in consistent efforts and that's what produces consistent results.
A failure is not an endpoint, rather it acts as a stepping stone when we learn from it and strive to do things in a much better way than before.
What opens up new possibilities is the ability to keep trying despite failure. As long as consistent efforts, planning, and a realistic approach are taken, almost anything is achievable.