I find that the harder I work, the more luck I seem to have.
– Thomas Jefferson
Meaning of this quote:
There is no substitute for hard work. Our efforts create more chances for us, and the more chances we have, the more luck we seem to have.
The way we think and act influences the way we live, doesn't it? If one refuses to put in the effort, will luck come their way?
When our efforts do not unlock an opportunity, can we not try again to access another? As long as we keep trying with a realistic approach, isn't there always a way?
Consistent efforts lead to consistent results. A lack of concrete planning and action, however, does not lead to any significant results.
Great results don't happen by accident
It's one thing to have ambitious dreams or goals, but it's quite another to make them a reality. Great things in life don't happen by accident; they happen when they are planned and executed.
The quality of our effort determines everything. Getting great results doesn't happen if you wait for them, they happen when you work towards them. No significant achievement or creation has ever been achieved through magic. It was always a result of calculated steps and detailed planning.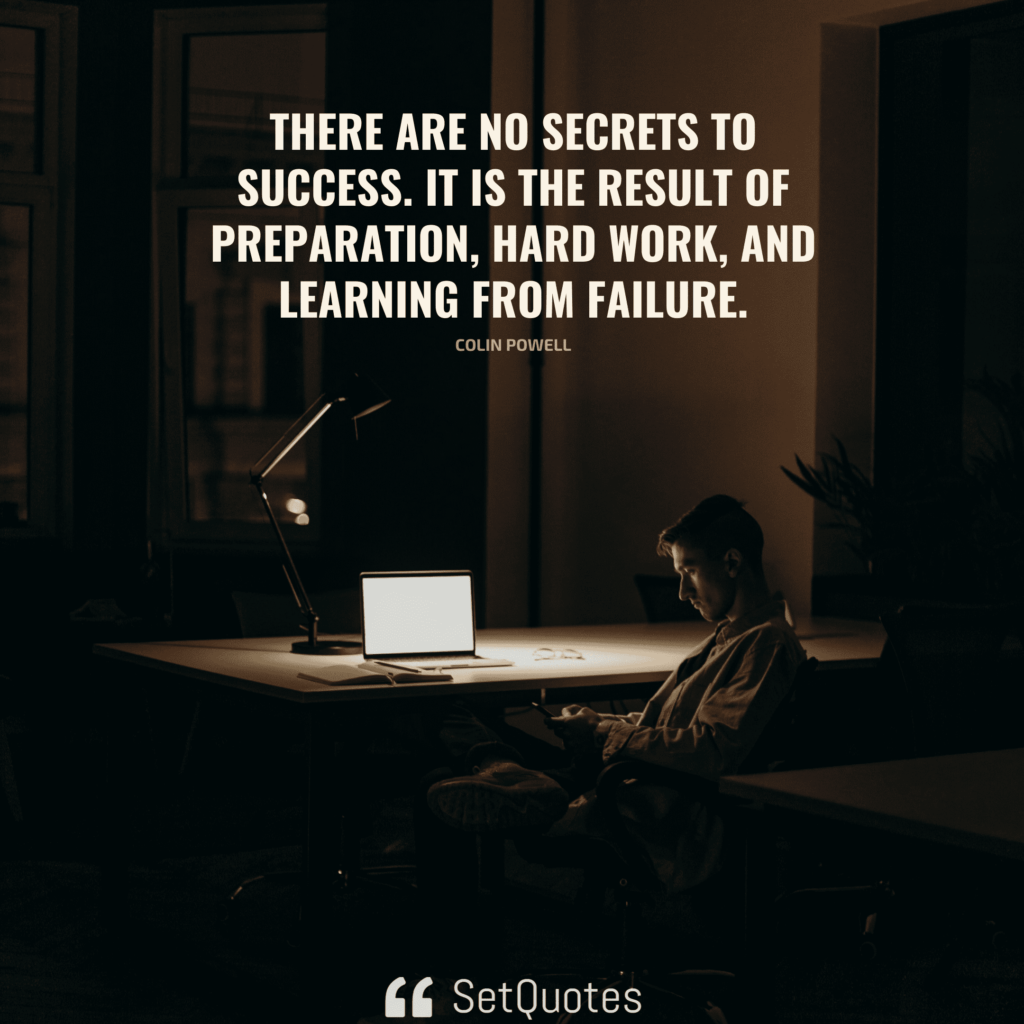 There are no secrets to success. It is the result of preparation, hard work, and learning from failure.
– Colin Powell
The more you work towards something, the more opportunities and luck you will create for your future self and your future family. The luck we feel comes as a result of our family's hard work.
Imaginative things never happen through magic. There are no miracles in real life. When we work hard for something, things happen; when we don't, they don't.
Our efforts and results are only as good as our ability to take responsibility for them. We cannot obtain significant change by blaming luck, but rather by acknowledging and accepting responsibility.
Accept the fact that not everything works as it should. When things don't work according to plan, consider changing the way you execute. The most important thing is not to give up and to keep trying until you reach your goals.
In order to reach success, one must not only dream, but plan, not only plan, but execute, not only execute, but persist until one's vision becomes a reality. The more different things we try or explore, the more chances and opportunities we seem to have.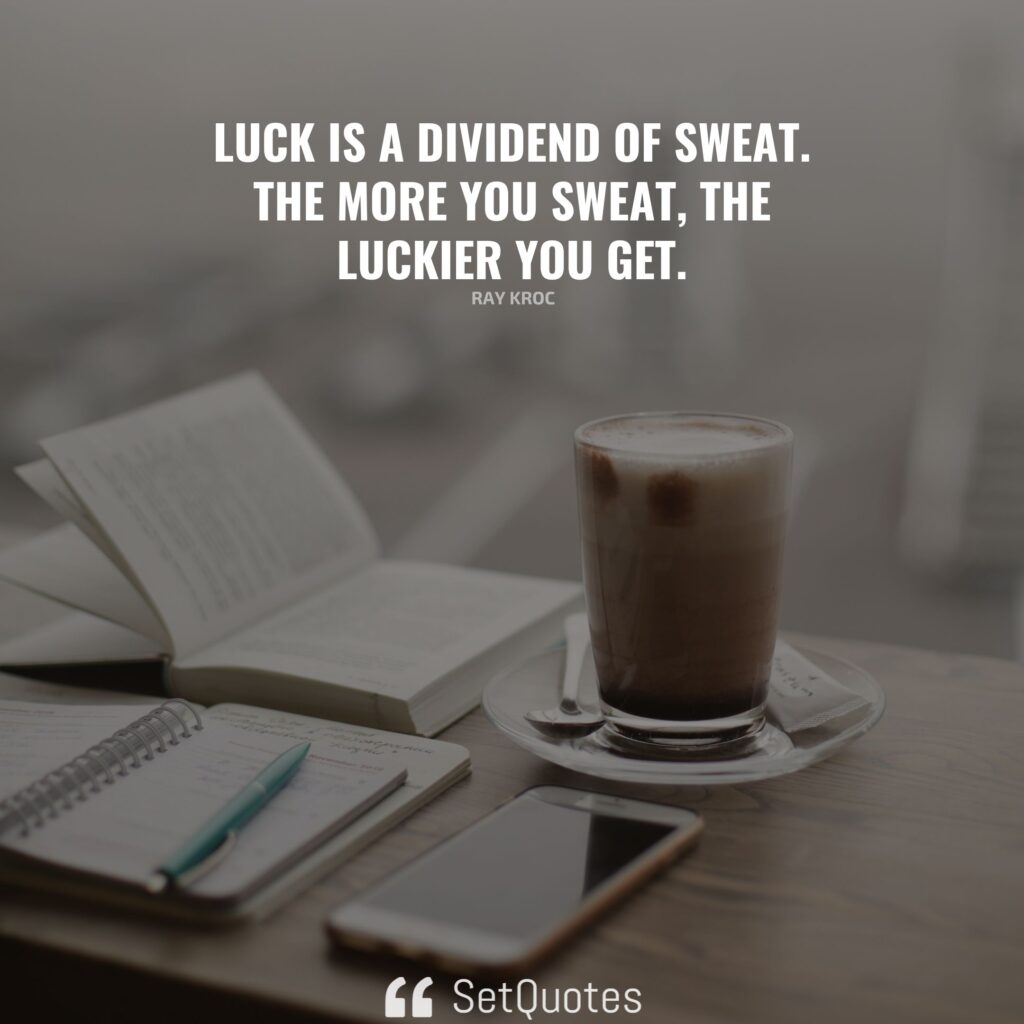 Luck is a dividend of sweat. The more you sweat, the luckier you get.
– Ray Kroc