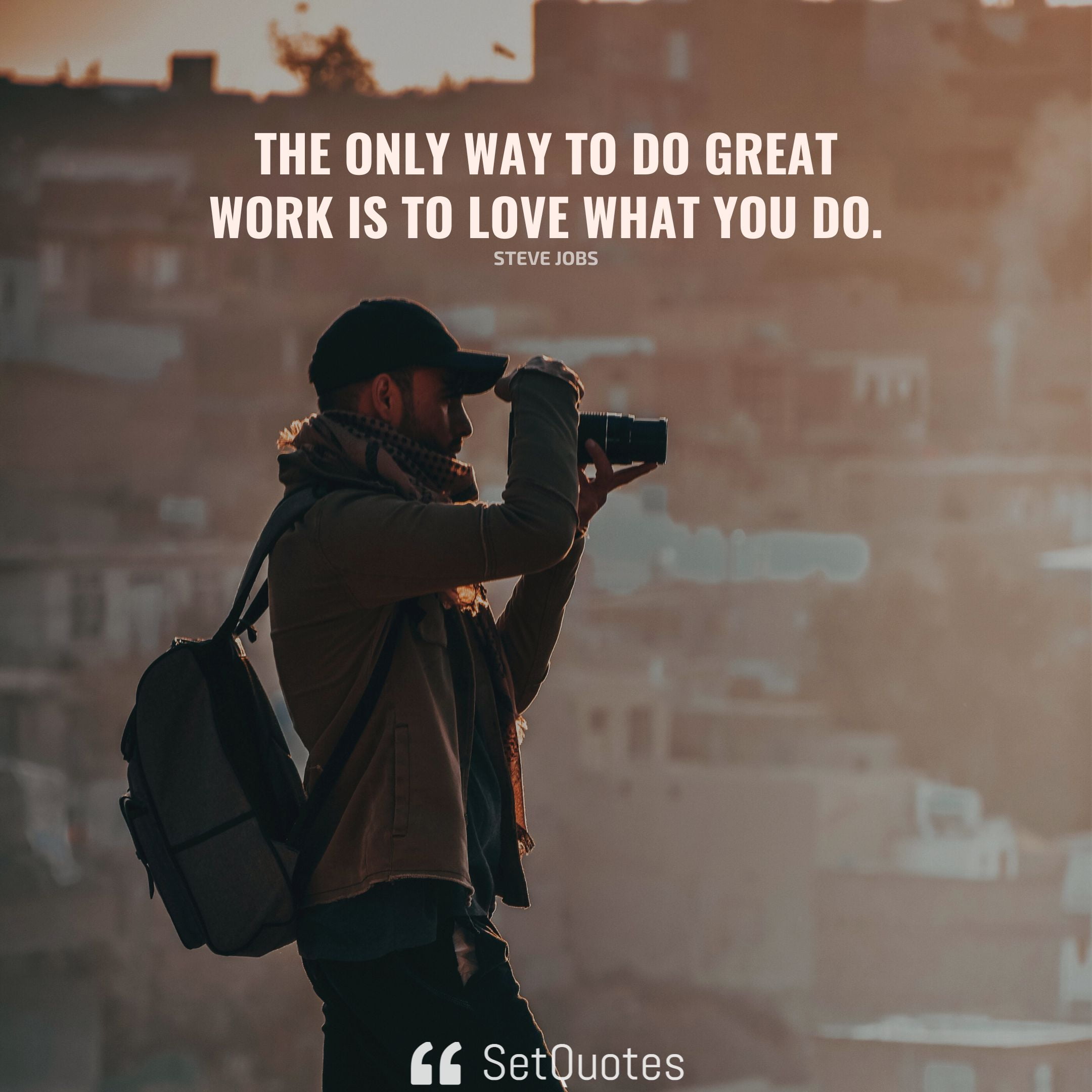 The only way to do great work is to love what you do.
– Steve Jobs
Meaning of this quote:
Passion is everything, when one is motivated by passion, nothing can stop them no matter how bitter the wind is. The best way to do something is to love what you do because it is easy to quit and lose track when one lacks motivation and passion.
To get started, it takes passion and a strong desire. Without them, it is difficult to even take the first step.
Every great innovation is driven by courage, passion, vision, and great planning. When any of these key ingredients are not present, the dream may crumble.
A hobby can become a passion but it isn't always easy. It may also not always be feasible, too. That's where planning takes a crucial role. Self-evaluating your ideas make sense and will save you time and resources. Never follow anything blindly, there is nothing wrong with following your heart, but don't forget to do the maths and always believe in taking calculated steps.
Great work requires great planning
Passion and strong desire certainly act as fuel and help to keep moving forward, but moving towards the right direction is what really matters the most.
What if you're heading in the wrong direction? How do you ensure you stay on course?
The simple answer to turning any idea into reality is to plan and evaluate it. Without planning, everything will appear as a wish. Great vision requires great planning and execution.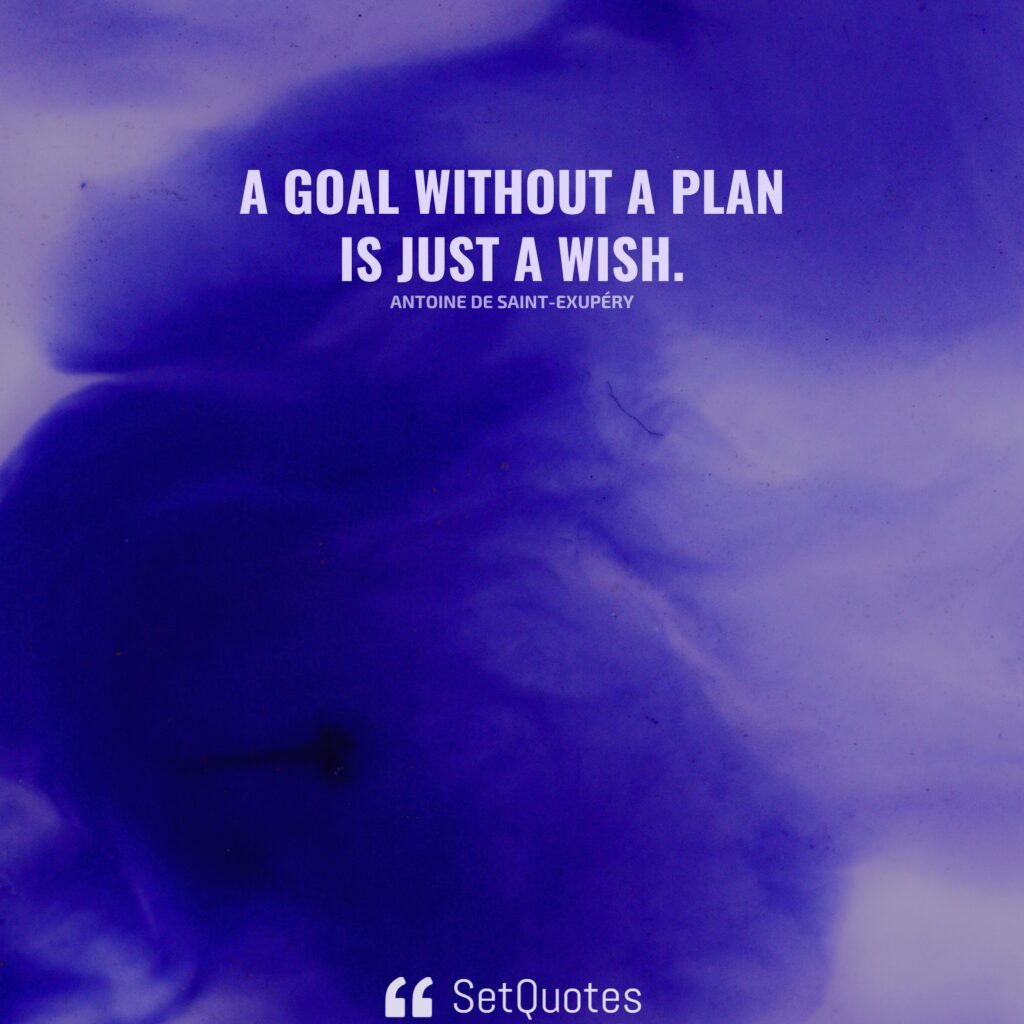 A goal without a plan is just a wish.
– Antoine de Saint-Exupéry
The first step is taking your goals seriously and believing in your strength and ability. If one skips out on these essentials, it gets really challenging.
Following your passion is one of the great things, but make sure you find the courage as well to keep up continue. In long run, Its courage and the proper executable plan are what helps to keep moving forward towards the journey of your goals.
Make sure not to pursue someone else's dreams or copy someone else's path. Just don't do things because someone else is doing them. It is truly wise to know yourself so you can find out what you're truly made for and what fits you well. Every individual is different with their own strengths and weaknesses.
When it comes to doing great work, you have to be passionate about it
Don't make the mistake of comparing yourself with others; instead, learn from those around you to make yourself better. Life is indeed a journey, but it's not a competition. Don't compare yourself with others, and if you do, try to learn from them, too.
Comparing yourself to others isn't supposed to bring you down; rather, one should compare themselves merely to gain inspiration. The best results are obtained when one never stops learning, and it is in learning from one's mistakes that one learns the most.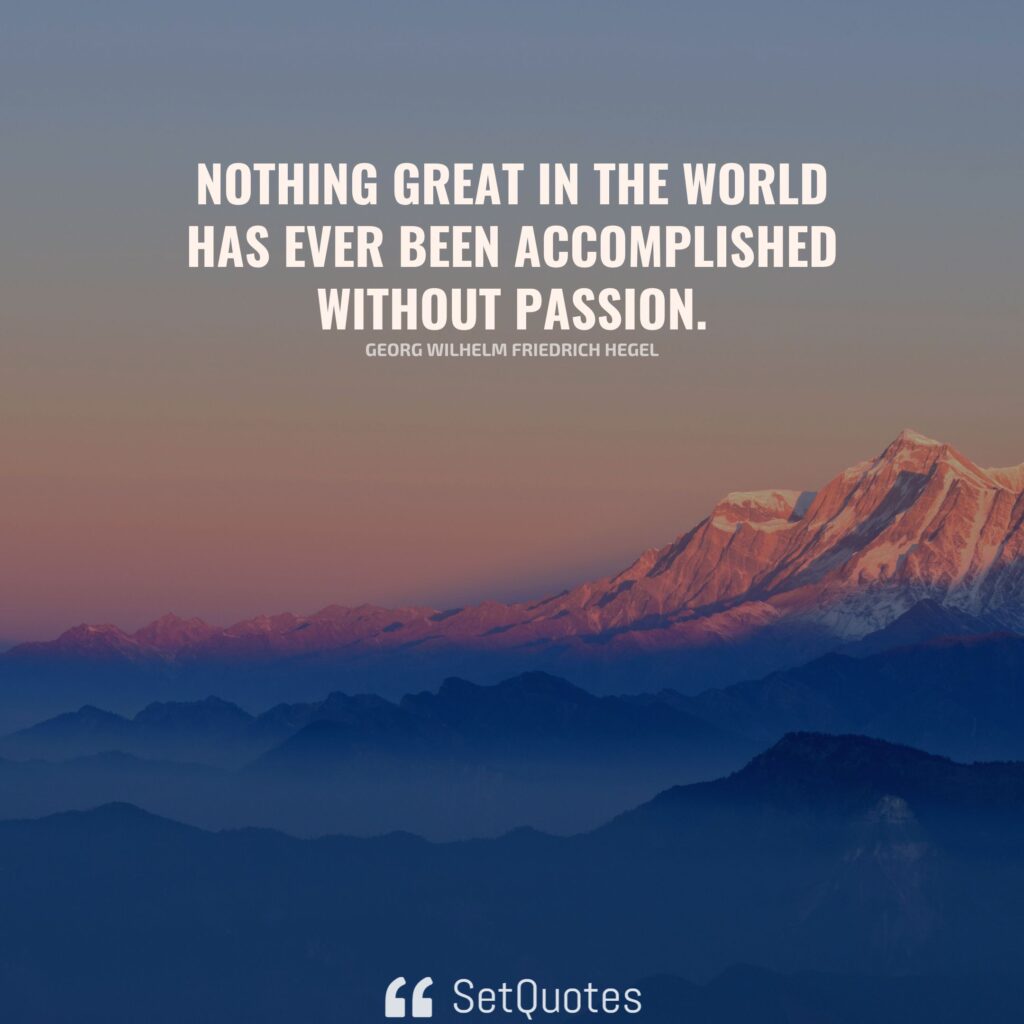 Nothing great in the world has ever been accomplished without passion.
– Georg Wilhelm Friedrich Hegel
There is nothing like a failure. You can learn from it or earn from it. But, knowing when to keep trying and when to give up is also an important life skill. And you can find that answer by planning and self-evaluating.
At the end of the day, passion is everything, Isn't it tough to do things we hate most?
However, not everyone might be able to pursue their passion, as some might not be able to follow their passion because it is not practical, while others might not be privileged enough to pursue other paths.
You should follow your heart and passion if your situation allows it and if it is actually realistic and feasible. True happiness comes from doing and succeeding at something that is close to your heart. This is not easy, it takes courage, but that's what makes the journey so fulfilling.
Anyone can achieve their great dreams, as long as they plan things out, self-evaluate themselves and follow the process without giving up. Achieving great results takes time, so don't expect them to appear right away. Don't try to get everything done at once either. Take one step at a time and keep doing this until you reach the milestone you've set.
Develop a passion for learning. If you do, you will never cease to grow.
– Anthony J. D'Angelo