Keep your eyes on the stars, and your feet on the ground.
– Theodore Roosevelt
Meaning of this quote:
Aim for the moon, but keep your feet on the ground. Dream big, develop a visionary mindset, but at the same time keep your approach realistic.
Dreams don't have any boundaries, but when it comes to goals, they are meant to be real.
There is a big difference between dreaming and daydreaming. Setting unrealistic goals is the easiest way to turn your dream into a wish.
Isn't it that it takes nothing to dream about it, but It takes a great effort to turn it into a reality? When realistic goals and planning are in place, dreams can become a reality.
Set the right goals
Goals must be clear, precise, measurable, and well-defined. The right goals and the right planning are the keys to success. Lead by a proper roadmap, let it help you to navigate in the right direction.
By setting unrealistic goals, you will attract the reasons to give up on your dreams. It's really easy to give up when we're not motivated enough, and it's really easy to feel demotivated if we set unrealistic goals.
Take your great dream and turn it into a great vision. Then translate your vision into a set of realistic goals, and you'll be able to turn the dream into reality.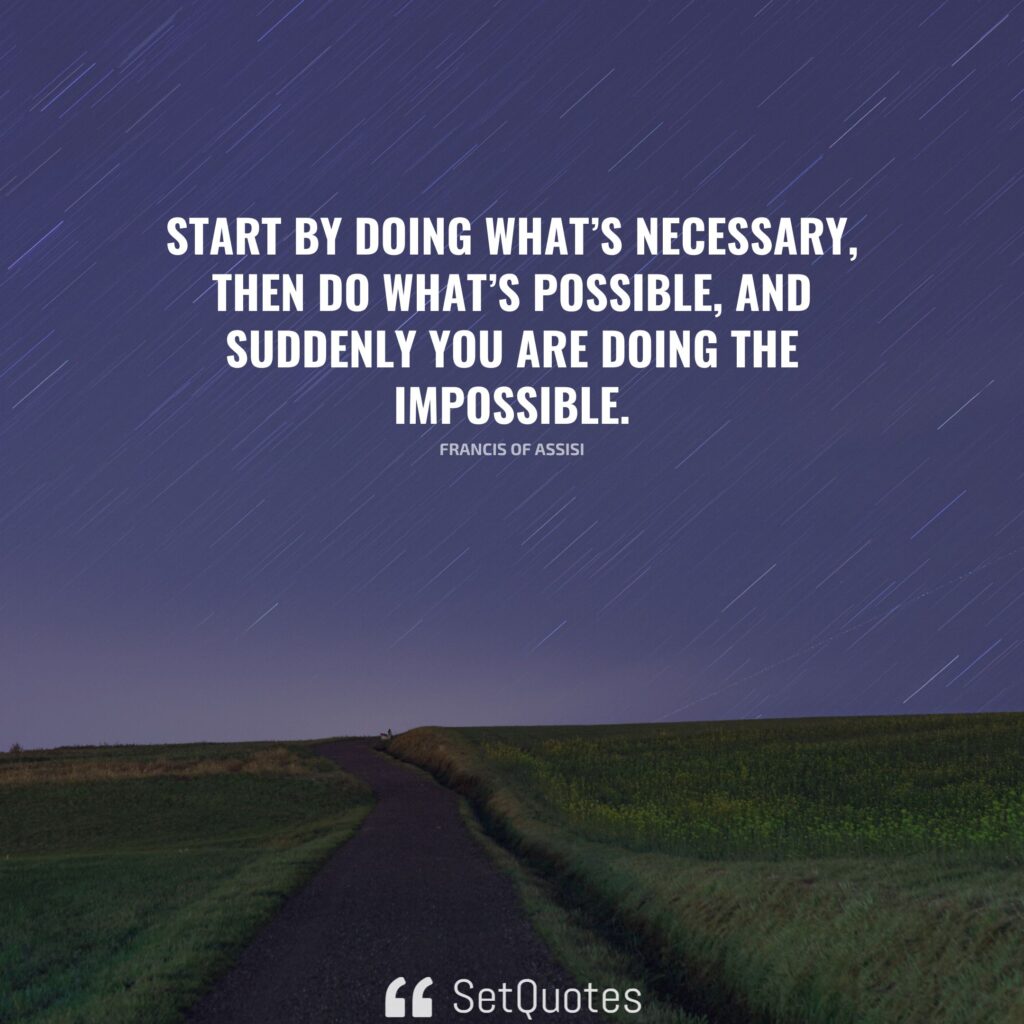 Start by doing what's necessary; then do what's possible; and suddenly you are doing the impossible.
– Francis of Assisi
Anxiety occurs when we try to do something that is unattainable from the start. Make a start, build momentum, keep moving forward, and sooner or later you will accomplish something that used to seem impossible at one point.
Taking the first step is the beginning of every great journey. Certainly, it's not that easy; it takes a lot of courage and determination. However, there is always a way if we keep using a realistic approach.
Have the courage to start again
The key is to realize that failure is inevitable, especially when we try to do something we have not done before. What matters most is to learn from it and try again.
Learning from a failure and making adaptive decisions are what makes a failure so valuable. Mistakes and failures teach us the most valuable lessons in life. However, it is equally important to avoid making the same mistakes again and again.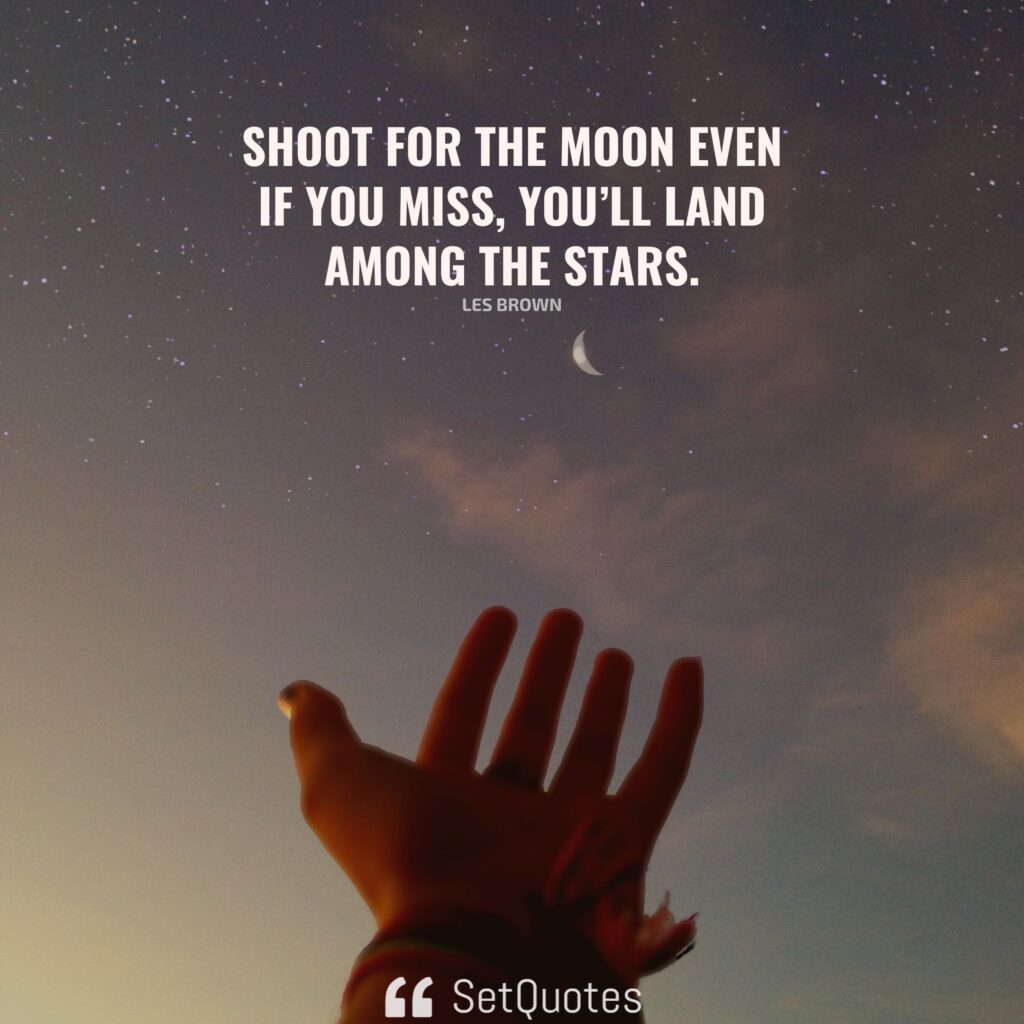 Shoot for the moon even if you miss, you'll land among the stars.
– Les Brown
Since you're aiming for something, aim big. Isn't it that great results occur when we strive for it?
We get what we aim for. Aim higher, and let it motivate you to explore the ways to match it with your reality. When it comes to possibilities, the sky is the limit. But, ultimately, It takes a realistic approach to make the impossible possible.
Isn't it true that we have to dream before we can make it a reality? No matter how big or small the dream is, there is always a way as long as we work hard at it.
Do more than just dream, set realistic goals, turn your goals into micro-goals, and plan the implementation properly by setting realistic deadlines. The key to achieving great results is always a series of small, actionable steps.
Dream for it, aim for it, and realize that it doesn't happen on its own, it happens when we strive for it.
If you want to be happy, set a goal that commands your thoughts, liberates your energy and inspires your hopes.
– Andrew Carnegie