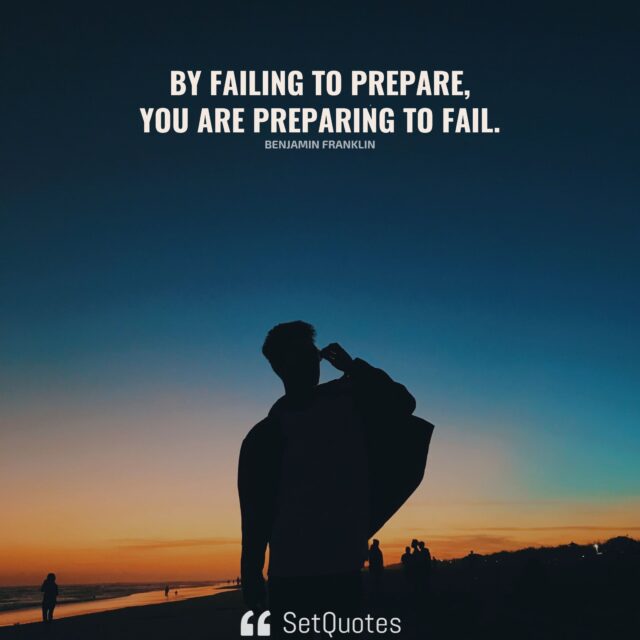 By failing to prepare, you are preparing to fail.
– Benjamin Franklin
Meaning of this quote:
By failing to plan, you are planning to fail. In other words, you are preparing to repeat your last mistake by failing to learn from it.
Making a vision a goal is one thing but making it a reality is another. Nothing has ever been achieved without hard work, preparation, and planning.
It takes almost nothing to dream about something, but, it takes everything to make it a reality. What it demands the most are courage and strong determination.
The most significant factor is our desire to do or achieve something. Without it, even the smallest step is difficult.
By failing to tie dreams to goals, we are failing to make them a reality
No matter how big or how small our dream is, it's very easy to lose track of the path if it's not tied to a goal. When we tie our dreams to goals, we take the first step toward making them a reality.
Without planning, we might end up nowhere despite giving our all. Hard work alone is not enough, especially when there's a lack of planning.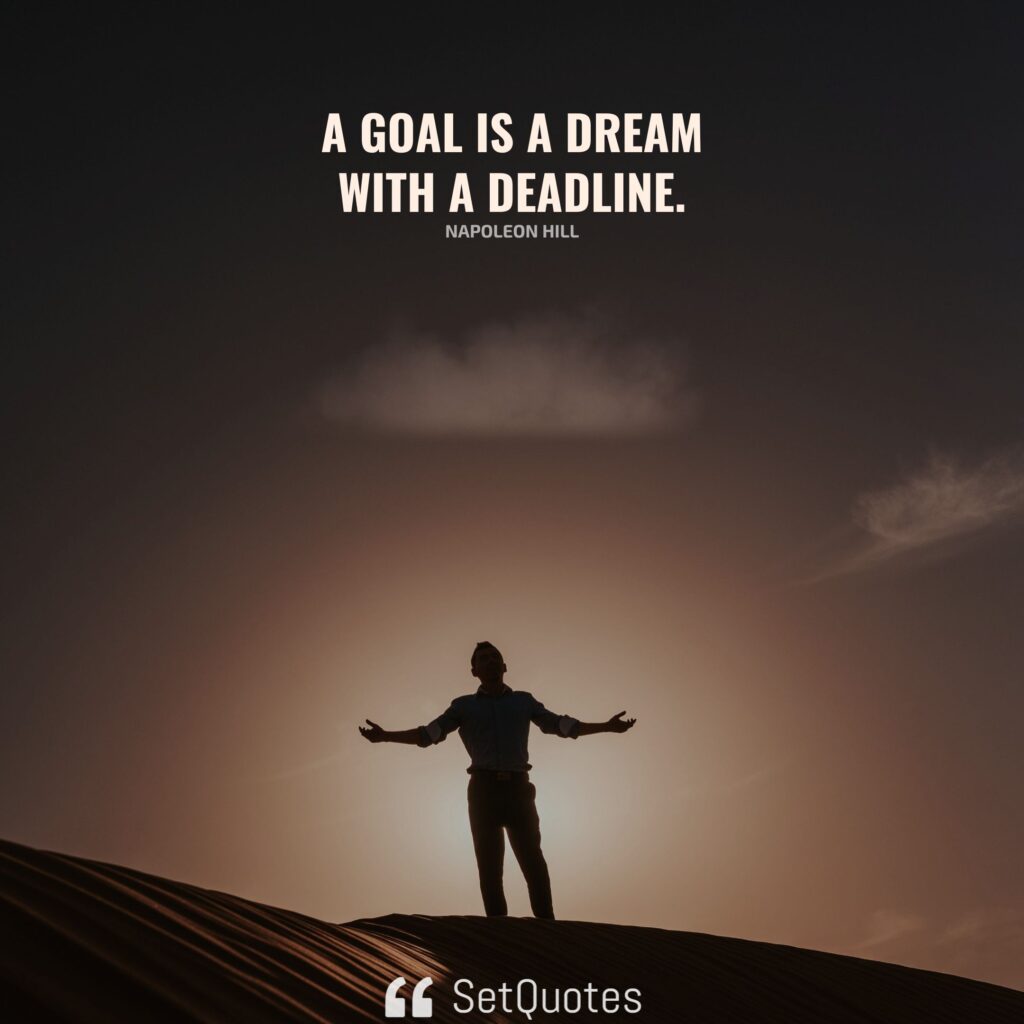 When it comes to opportunities, they are endless, but what determines our chances of capturing them is the level of our preparedness. The most effective way to win at something is to prepare and actively participate
The easiest way to fail at something is to simply imagine failure without actually attempting it.
A dream does not have any boundaries, it can be anything we want it to be. However, there are differences between dreaming and daydreaming. Not every wish can come true, especially with a lack of effort, planning, and preparation.
By failing to make a mistake, we are making the biggest mistake
Isn't it true that there is no such thing as failure when we keep trying and give our 100%?
A failure is nothing when we learn from it and avoid making the same mistakes again. In this way, failure can act as a stepping stone that makes us better than before.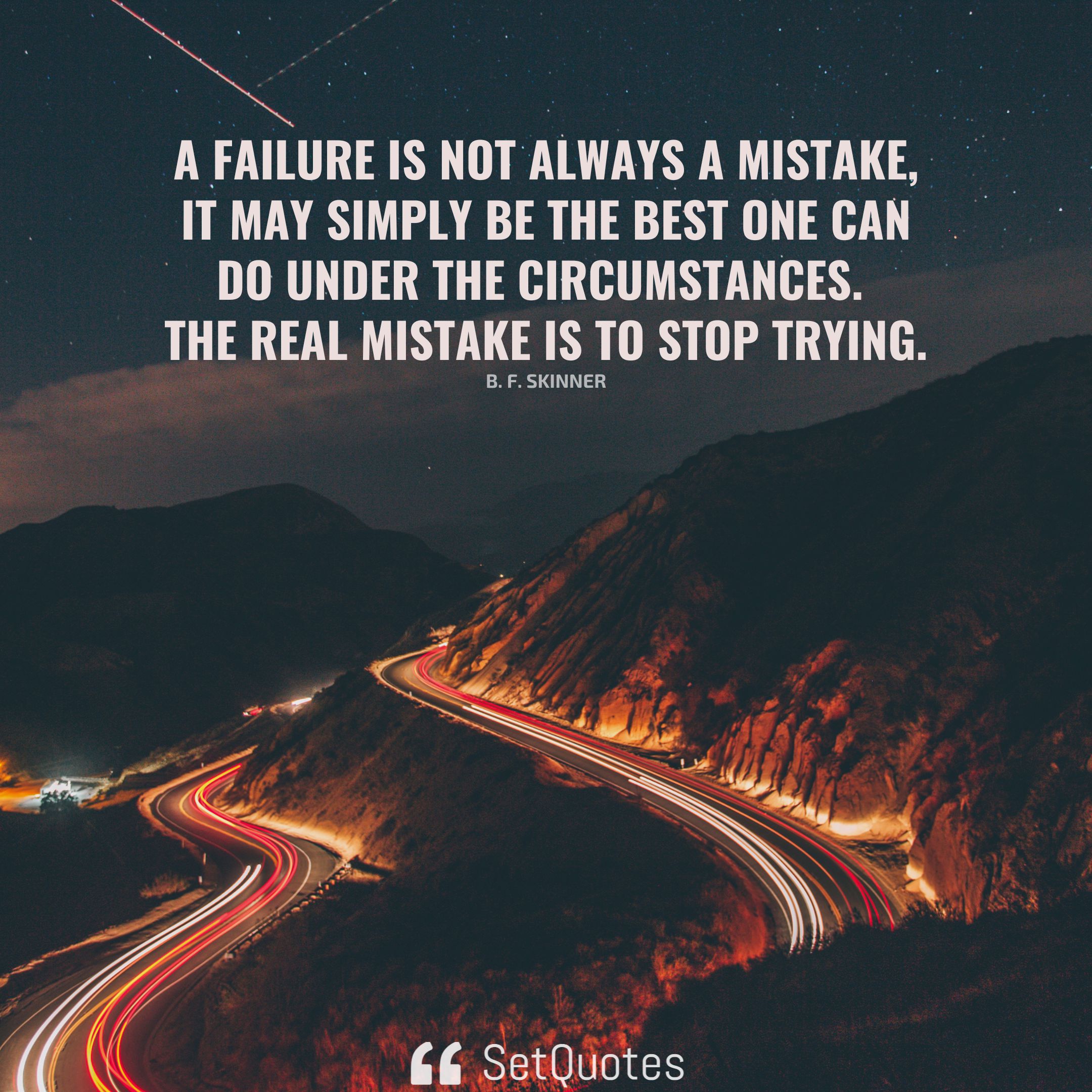 A failure is not always a mistake, it may simply be the best one can do under the circumstances. The real mistake is to stop trying.
– B. F. Skinner
Isn't it just as terrible if we don't commit a mistake? Isn't it true that we make mistakes when we try something new for the first time? Whenever we do something we have already mastered, we are less likely to make mistakes.
However, it's not about accepting failure and refusing to try again. It's also not about failing the exams, since in that case failure is almost inevitable when there's next to no effort and preparation.
In order to succeed, one must never give up and keep trying by following a realistic course of action. It is critical not to stop preparing just because there is a possibility of failure. The wise approach is to learn from it and try again.
Preparation and hard work are the most effective and probably the only ways to win an opportunity. By failing to plan ahead, you may miss out on opportunities or offers. What separates the dreamers from the doers is their level of preparedness.
Hard work, planning, preparation, and continuous efforts can move mountains.
Success depends upon previous preparation, and without such preparation there is sure to be failure.
– Confucius