Failure will never overtake me if my determination to succeed is strong enough.
– Og Mandino
Meaning of this quote:
Determination to succeed or achieve something is what important than anything else. It's a determination that helps to keep moving even after a series of failures.
We are motivated when we are driven by courage and determination. With strong determination, anyone can achieve anything as long as it is realistic enough.
Failure will never overtake or failure will never shake your self-esteem if you're determined enough to achieve your goals.
Curiosity, courage, and determination are the key elements. These are what keep us motivated and help to keep moving forward.
Self-determination is the key
Tommy Lasorda once said: "The difference between the impossible and the possible lies in a man's determination."
There is nothing like impossible for those who are self-determined and motivated enough. This is what gives you the courage to keep continue even on the hardest path.
It's our own determination that reflects our decision and choices. Determination drives motivation and that's what pushes us to achieve our goals.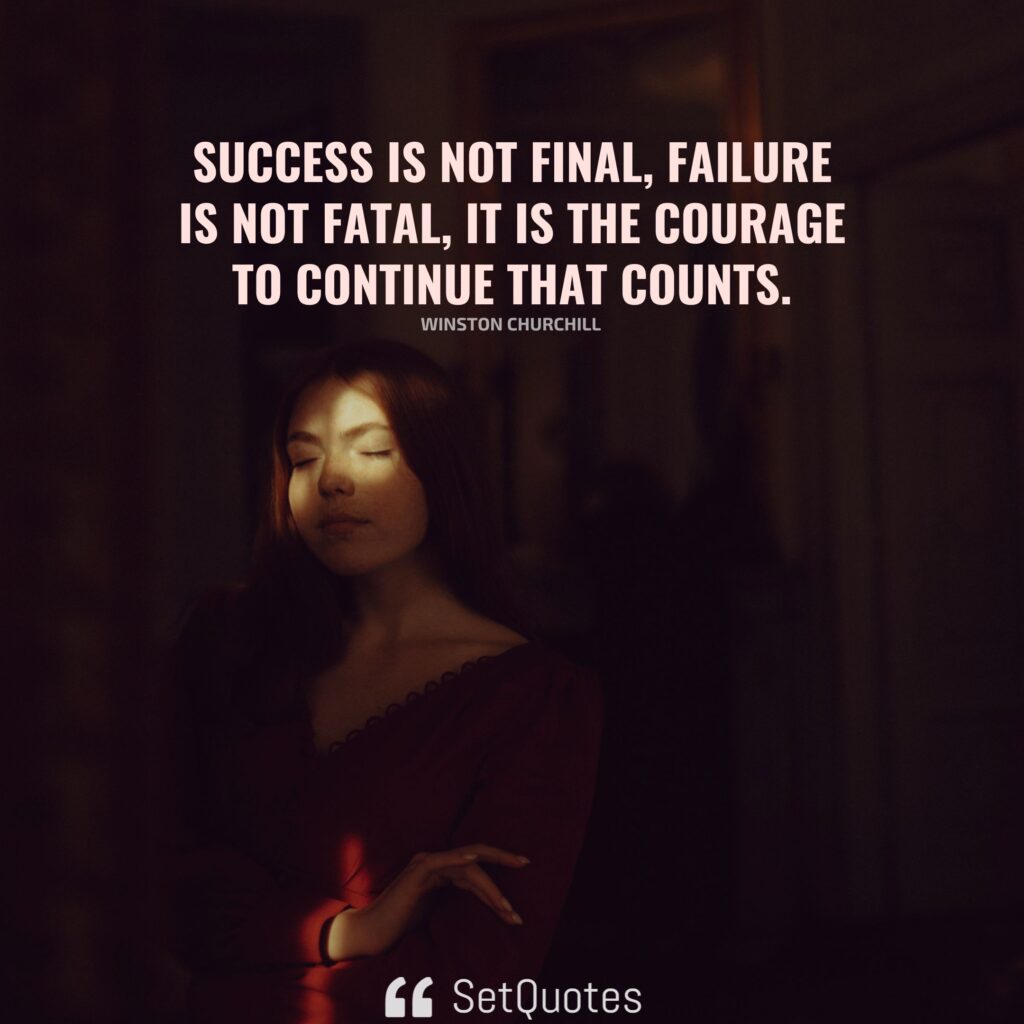 Success is not final, failure is not fatal: it is the courage to continue that counts.
– Winston Churchill
Success or failure isn't the final outcome, they are just the byproduct of our efforts. Both aren't permanent either, It's reaching the milestone which matters the most.

When you're strongly determined about something you automatically gain resilience to take failure from a different and positive perspective. And this is what ignites the desire to keep trying again and again.
Whenever you feel like giving up, just give yourself another reason to keep continuing. Remember, giving up fixes nothing. Whenever you feel like giving up, try to figure out what motivated you to start it in the first place, maybe that's what helps you to keep moving.
Failure will never overtake me If I take it as a learning opportunity.
There is one famous quote by Ralph Nader, "Your best teacher is your last mistake". Don't give up after a failure, Instead learn from it and improve your next strategies.
Failing at something also indicates that you're trying something new. We usually fail when we do something complex for the first time. Appreciate yourself for trying out hard things and keep doing it until you make it happen.
Great things are built out of failure, just accept the fact that failure isn't avoidable, It's learning from it and moving forward which matters the most.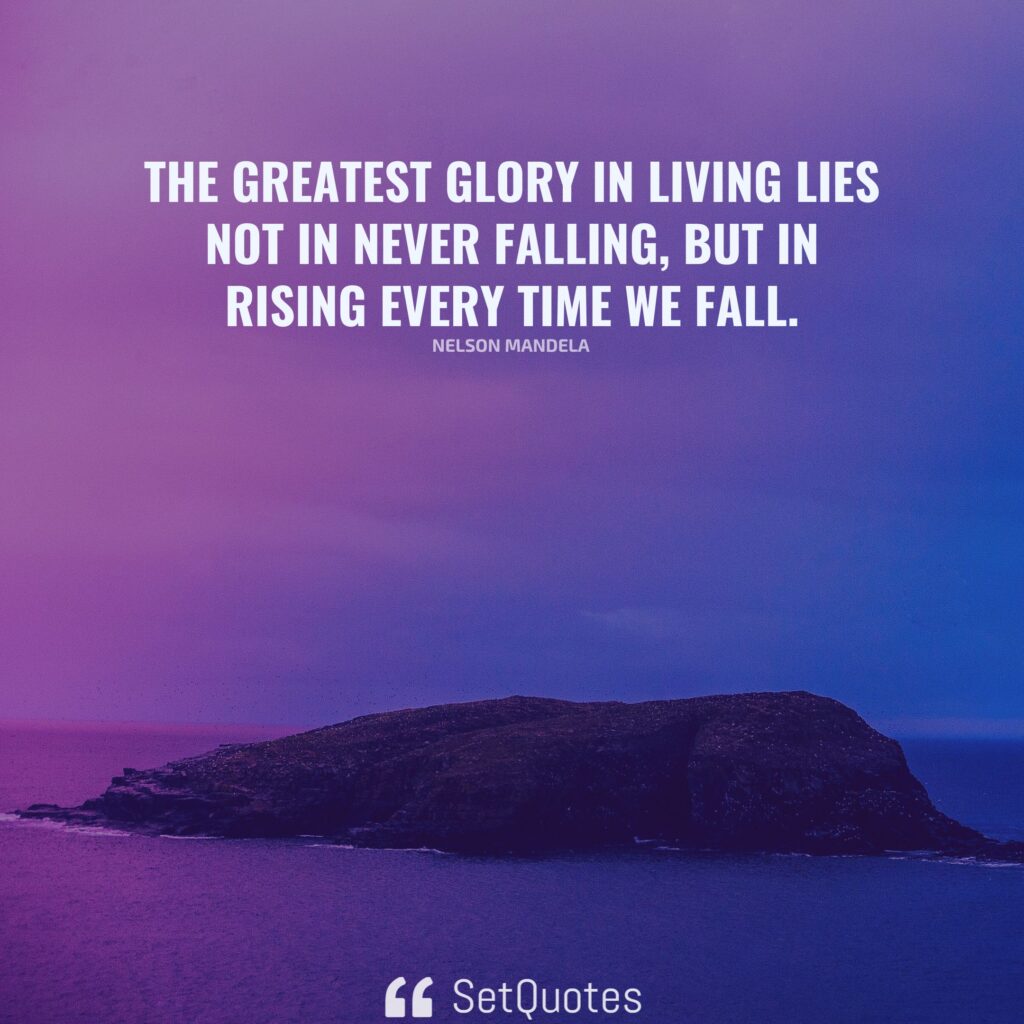 The greatest glory in living lies not in never falling, but in rising every time we fall.
– Nelson Mandela
There is no valid reason for stoping whatever you were doing just because you've faced a setback. It's winning every time after we fail which makes achieving it more interesting.
Michael Jordan, once said: "I can accept failure, everyone fails at something. But I can't accept not trying".
In the end, It's self-determination that helps us to admit our mistakes in pursuit of fixing them up. When you're self-aware, you know what exactly went wrong and It gives you the ability to fix any kind of issue.
There is no failure unless you stop trying and ended it by giving up. But, your chances of giving up are rare when you're determined enough because that's what motivates you to keep on trying.
Our greatest weakness lies in giving up. The most certain way to succeed is always to try just one more time.
– Thomas A. Edison