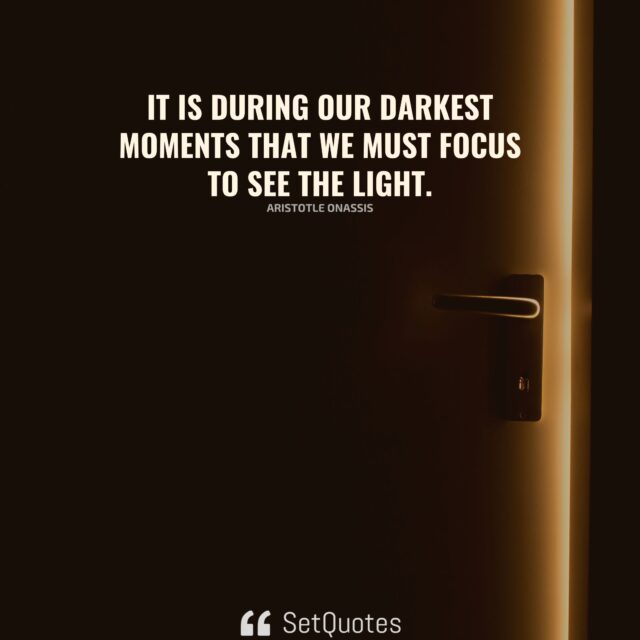 It is during our darkest moments that we must focus to see the light.
– Aristotle Onassis
Meaning of this quote:
The real key is to Self-supporting yourself when you need it the most. It is during our darkest moments when we should believe in ourselves without losing hope.
Every great thing is made out of failure. Excellence is usually achieved by those who don't give up even after a series of setbacks. Never lose hope and keep trying until you make it happen.
In our darkest moments, we must try to focus on light, Meaning In our challenging times we should try to find hope or focus on the bright side to get out of those situations.
There is nothing like a negative situation as long as you take charge of it and fight with it in the most positive way possible.
How you perceive a situation defines the outcome
It's all about how you perceive things which makes either a positive or a negative impact. With a negative perspective, even the most positive thing can be turned into a negative.
Though, It doesn't mean that we should always keep focusing on the bright or positive side, focusing on our mistakes is also equally important. It isn't about only focusing on our strengths and ignoring our mistakes or flaws.
Remember, magic doesn't happen in real life. The key thing is to be realistic. Accepting the fact is the first step to improving your situation.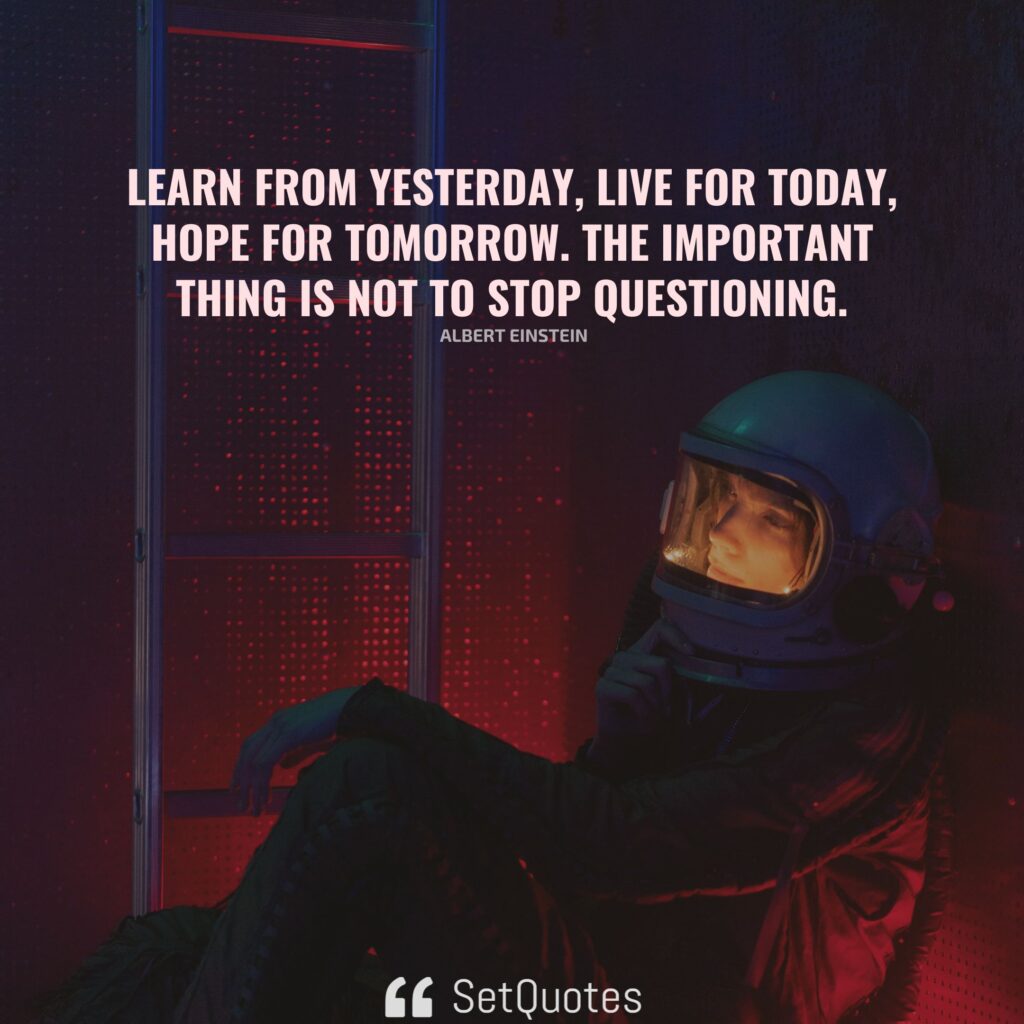 Learn from yesterday, live for today, hope for tomorrow. The important thing is not to stop questioning.
– Albert Einstein
There will be always something which you can improve and be better at. There's always a scope for improvement. Admit your mistakes, learn from your failure, and keep improving.
There is one famous quote by Richard Branson: "You don't learn to walk by following rules. You learn by doing, and by falling over."
Giving up isn't a solution, It fixes nothing. There is always a way no matter how tough the situation is. Believe in yourself and keep going.
It's our Darkest moments that teach us life lessons
Tough time teaches valuable life lessons. It teaches the importance of patience, hard work, and perseverance.
With hope, confidence, and preparation anyone can get out of challenging situations. Never lose hope and confidence, don't give up, and keep trying.
Be grateful for everything and don't forget that the best is yet to come. Never let your self-doubt bring you down.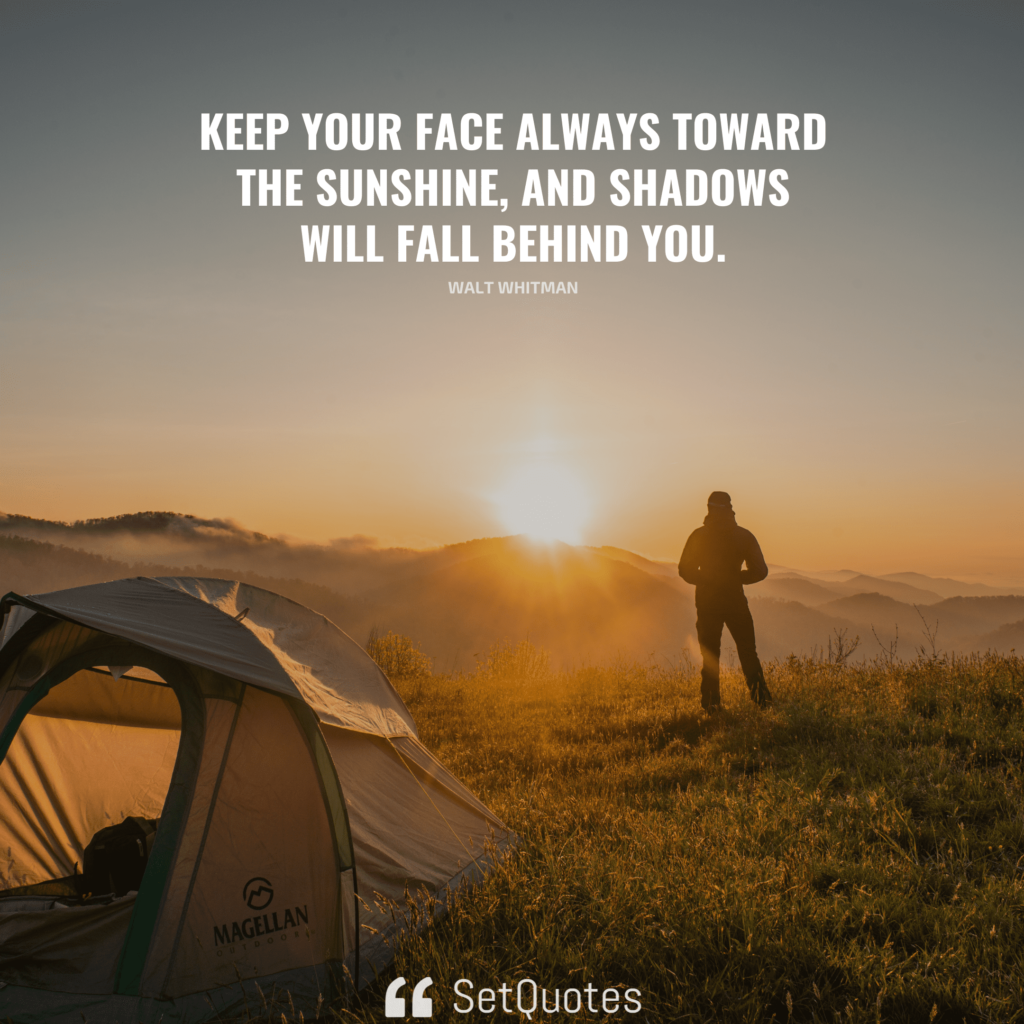 Keep your face always toward the sunshine – and shadows will fall behind you.
– Walt Whitman
Try to find positivity, try to find that source of light, It may help to handle the negative situation in the better way possible.
Robert H. Schuller once said: "Let your hopes, not your hurts, shape your future." Don't let worries about the future takes all of your present moments. Try to live in the present moment and aim to do your best.
Never let fear or doubts hold up all of your time and energy, don't let it set you back. Learn from your mistakes, Improve or revise your next strategies and keep stepping up.
The most important thing is to not give up. Don't lose hope, In the dark keep looking for the source of light. Keep moving forward because that's what matters the most.
Do not spoil what you have by desiring what you have not; remember that what you now have was once among the things you only hoped for.
– Epicurus