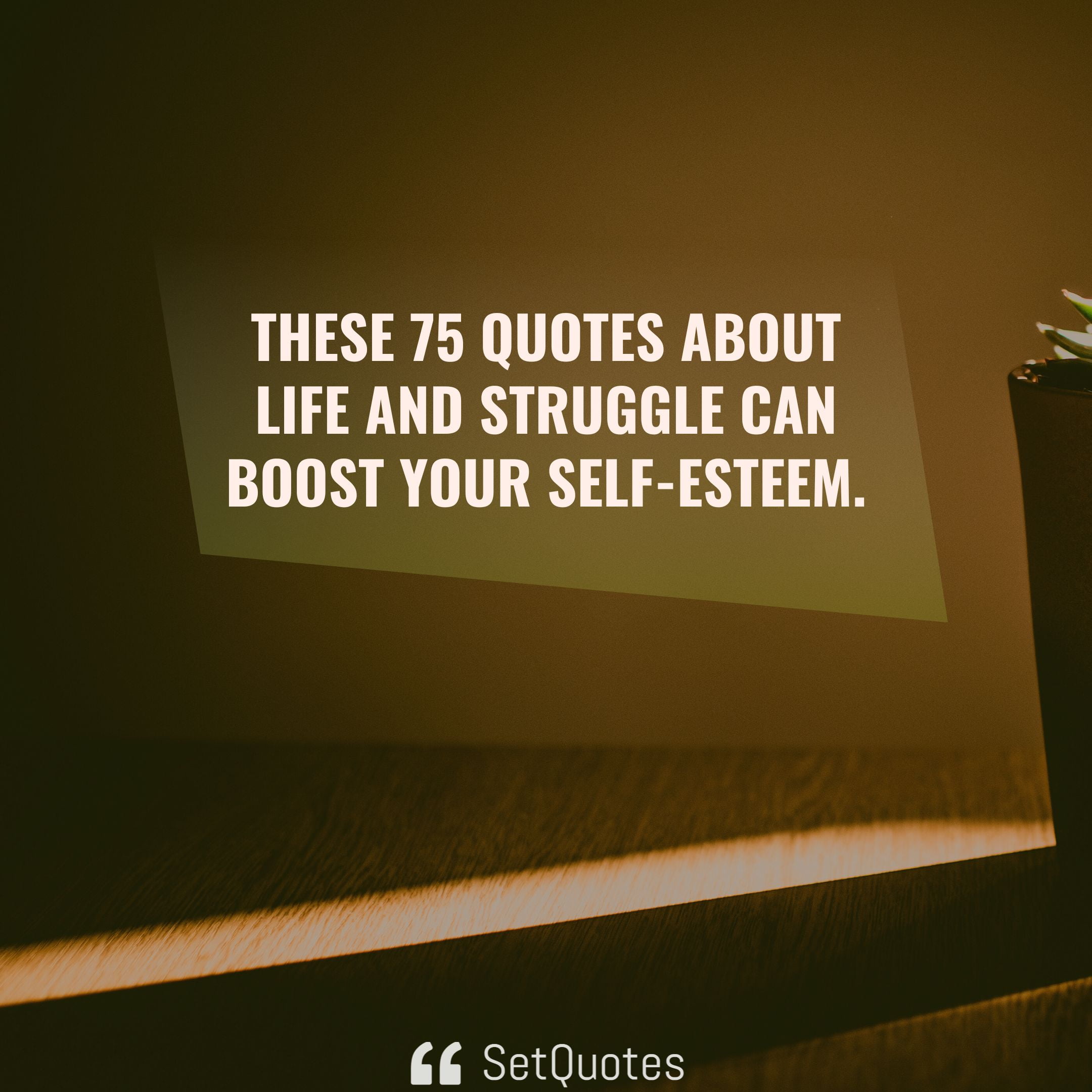 Featuring inspirational quotes about life struggles. Life is a beautiful journey with many ups and downs. Both failure and success are a part of it. Just remember that neither success nor failure is permanent.
Everybody struggles at some point in their life; it's a part of life that nearly everyone goes through.
Rather than giving up, please consider trying again. Have the courage and keep believing in yourself.
You are the only one who can change your life. Your life is a reflection of your thoughts. Don't forget that when you are 100% committed nothing can stand in your way. Motivation comes from your desire to accomplish something; that's what drives you and pulls you forward.
These 75 inspirational quotes about life and struggle can boost your self-esteem.
We encourage you to share any of these images on your blog, website, or social network.
Don't forget to link back to the page you found on SetQuotes.
The inspirational life struggles picture quotes are here to help you find a light in the darkness and to inspire you to keep going forward in your life. Believe in yourself, and let obstacles be a source of strength for you.
1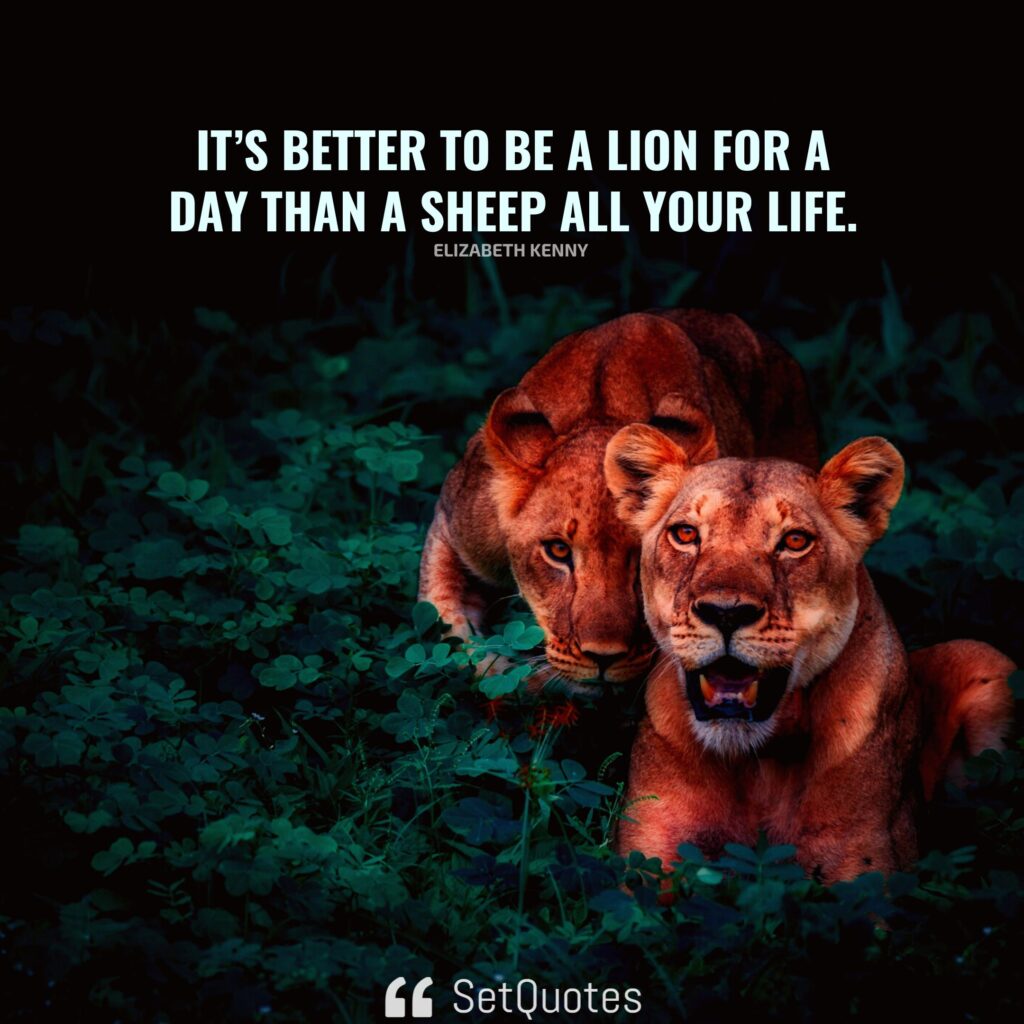 It's better to be a lion for a day than a sheep all your life.
– Elizabeth Kenny
2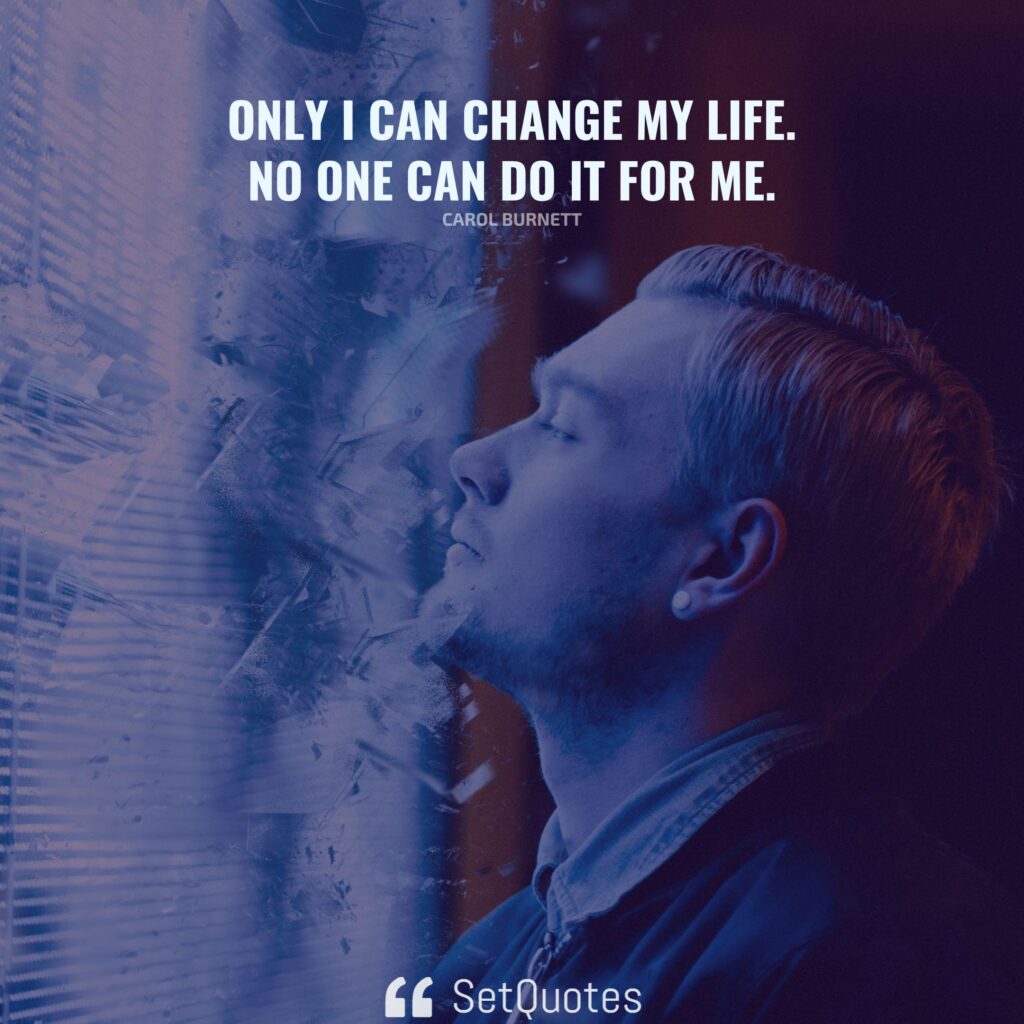 Only I can change my life. No one can do it for me.
– Carol Burnett
3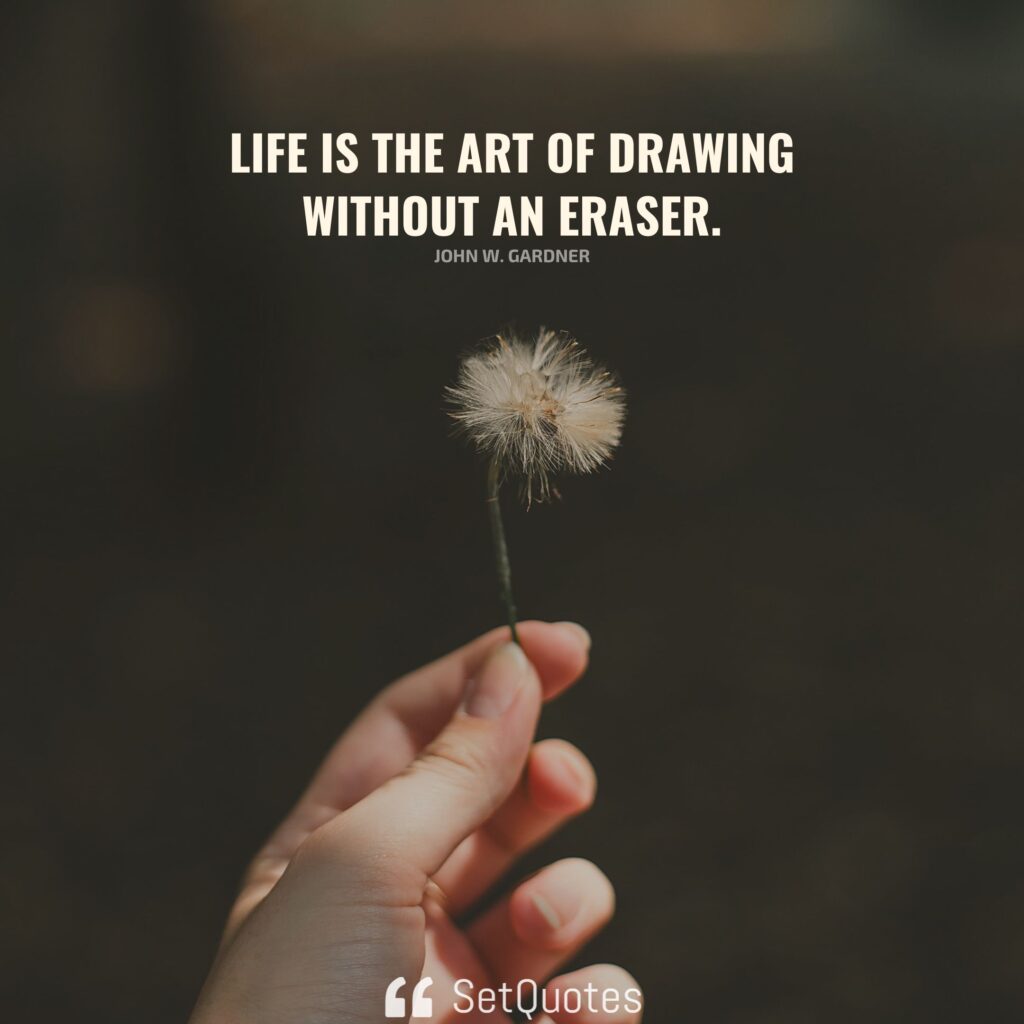 Life is the art of drawing without an eraser.
– John W. Gardner
4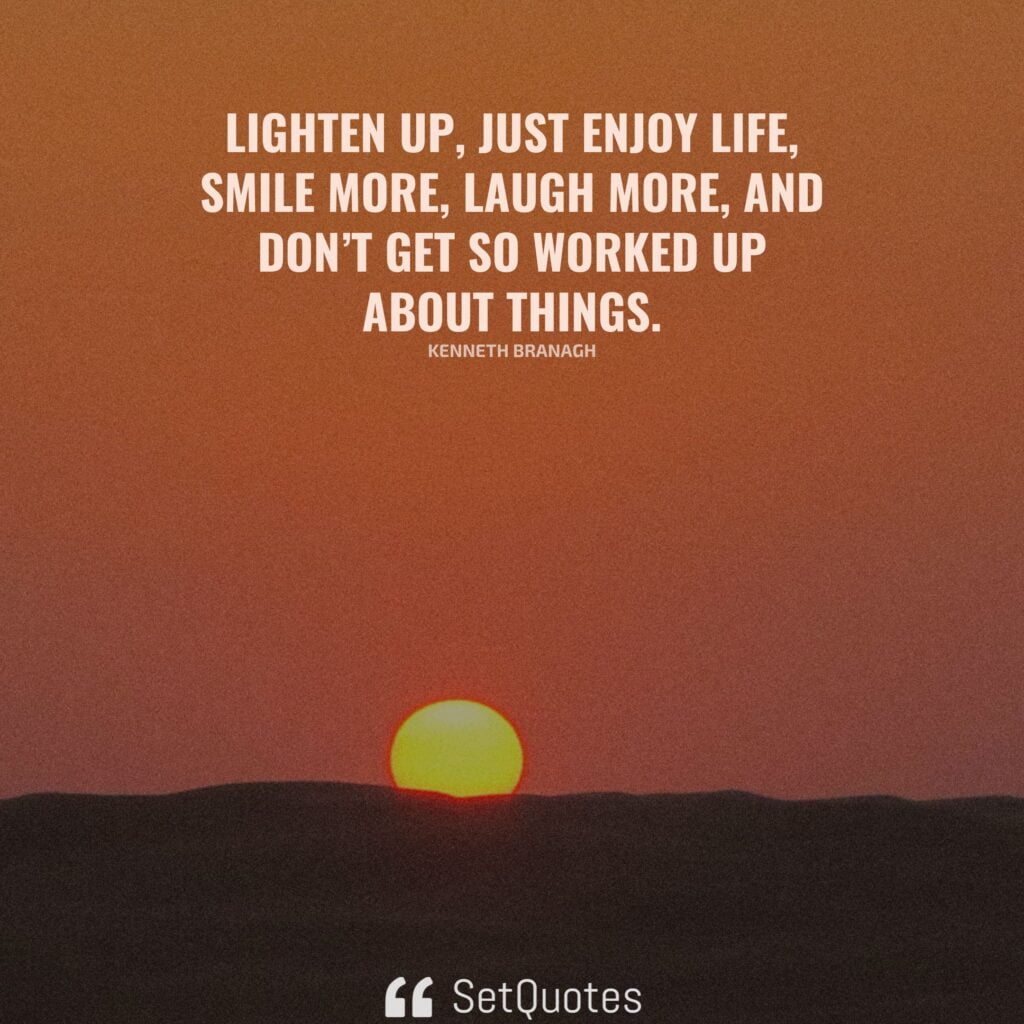 Lighten up, just enjoy life, smile more, laugh more, and don't get so worked up about things.
– Kenneth Branagh
5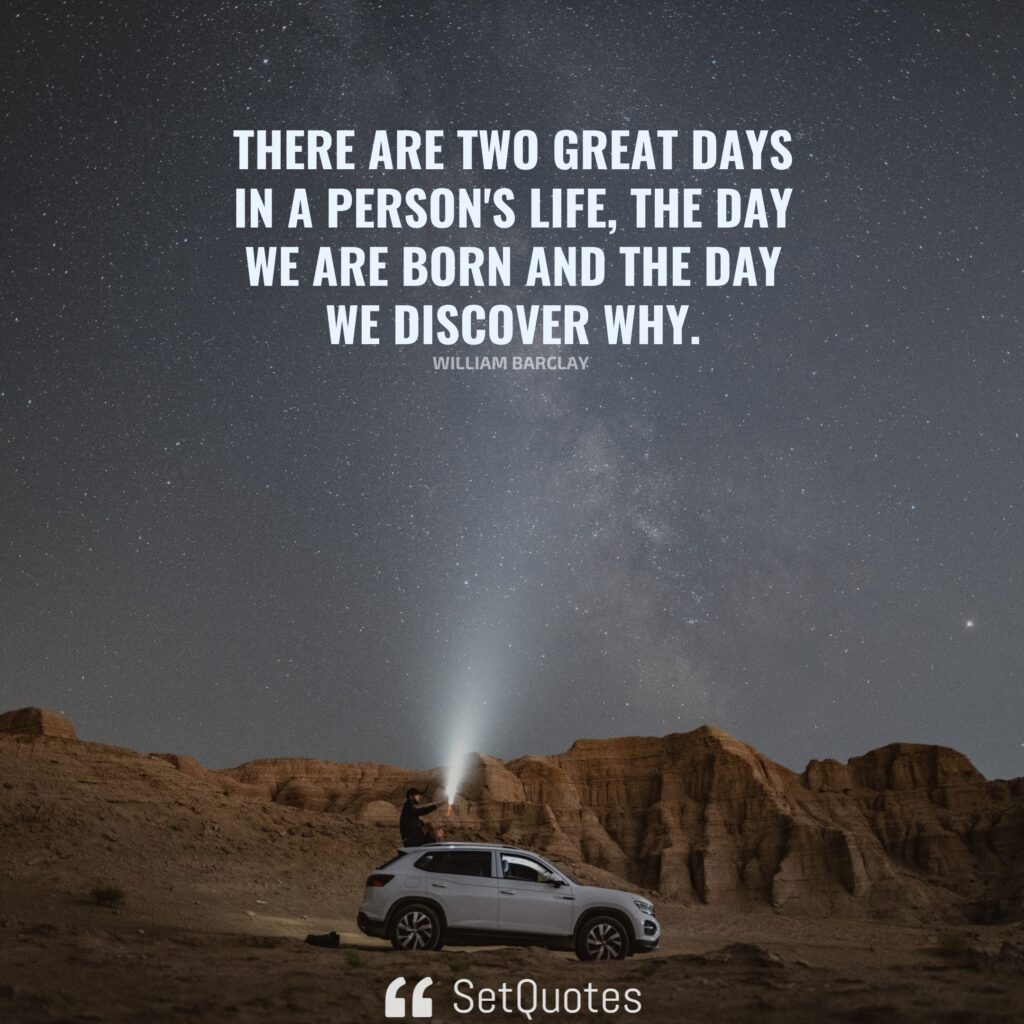 There are two great days in a person's life – the day we are born and the day we discover why.
– William Barclay
6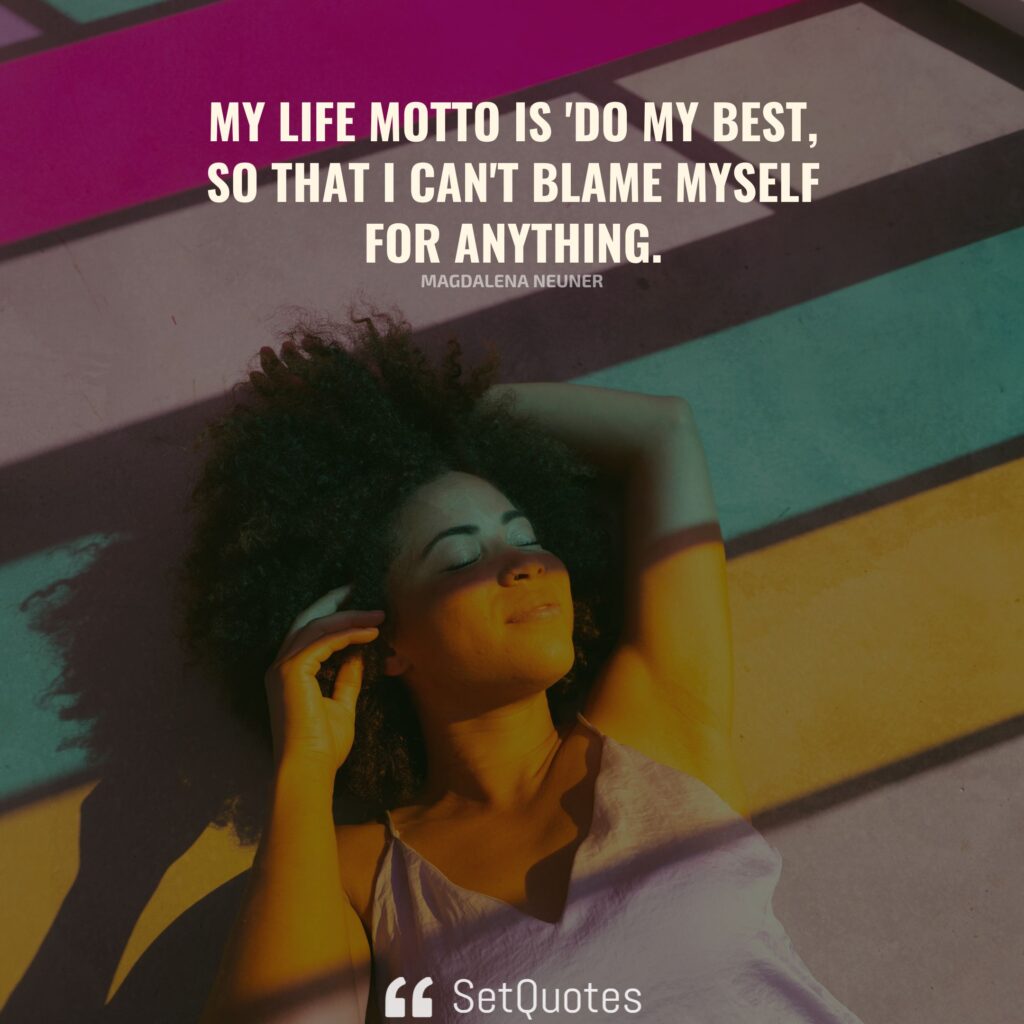 My life motto is 'Do my best, so that I can't blame myself for anything.
– Magdalena Neuner
7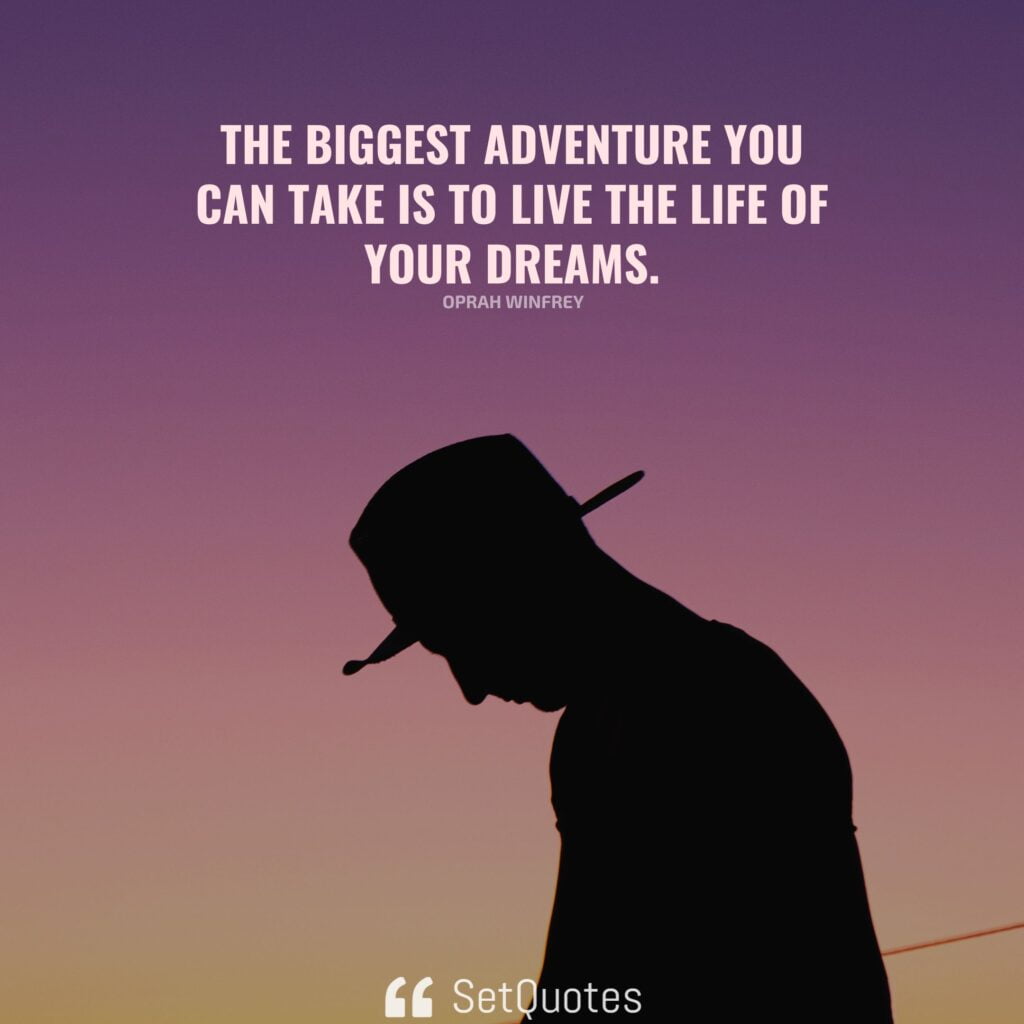 The biggest adventure you can take is to live the life of your dreams.
– Oprah Winfrey
8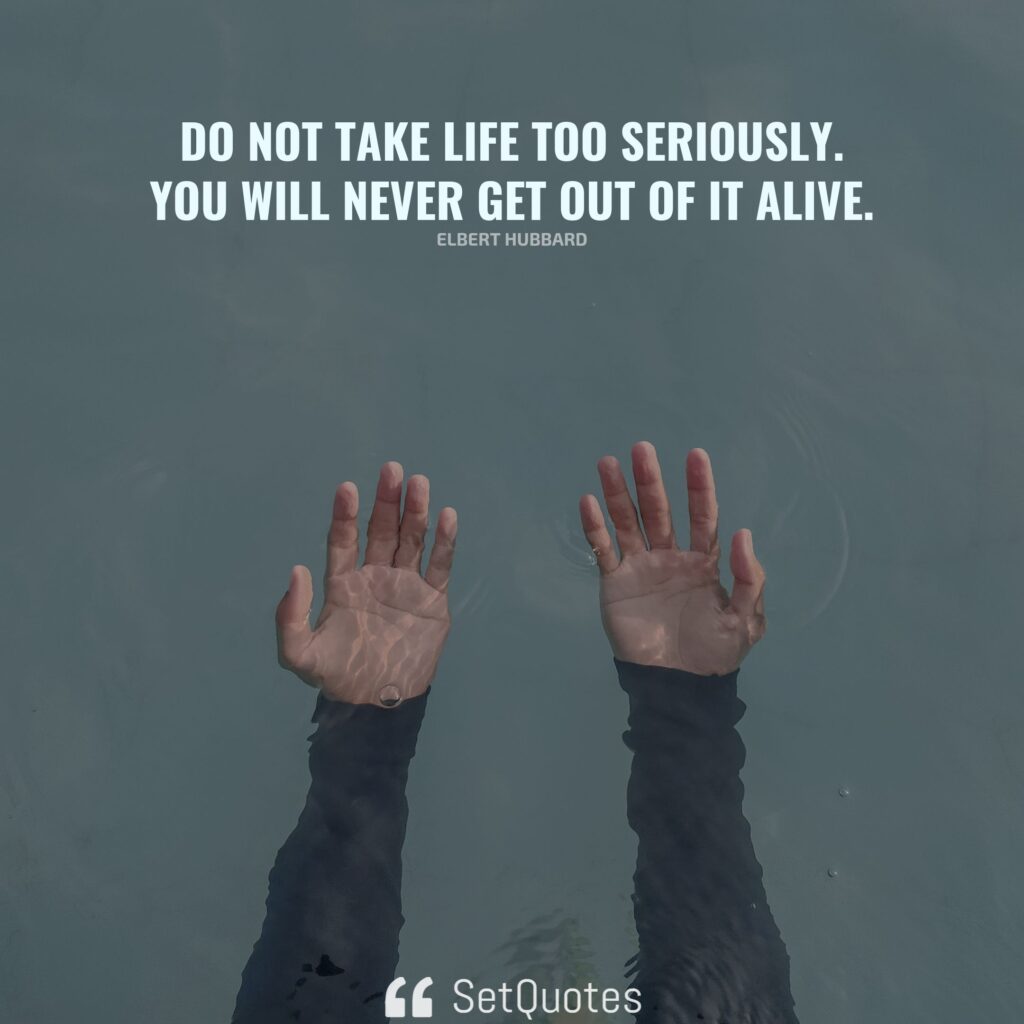 Do not take life too seriously. You will never get out of it alive.
– Elbert Hubbard
9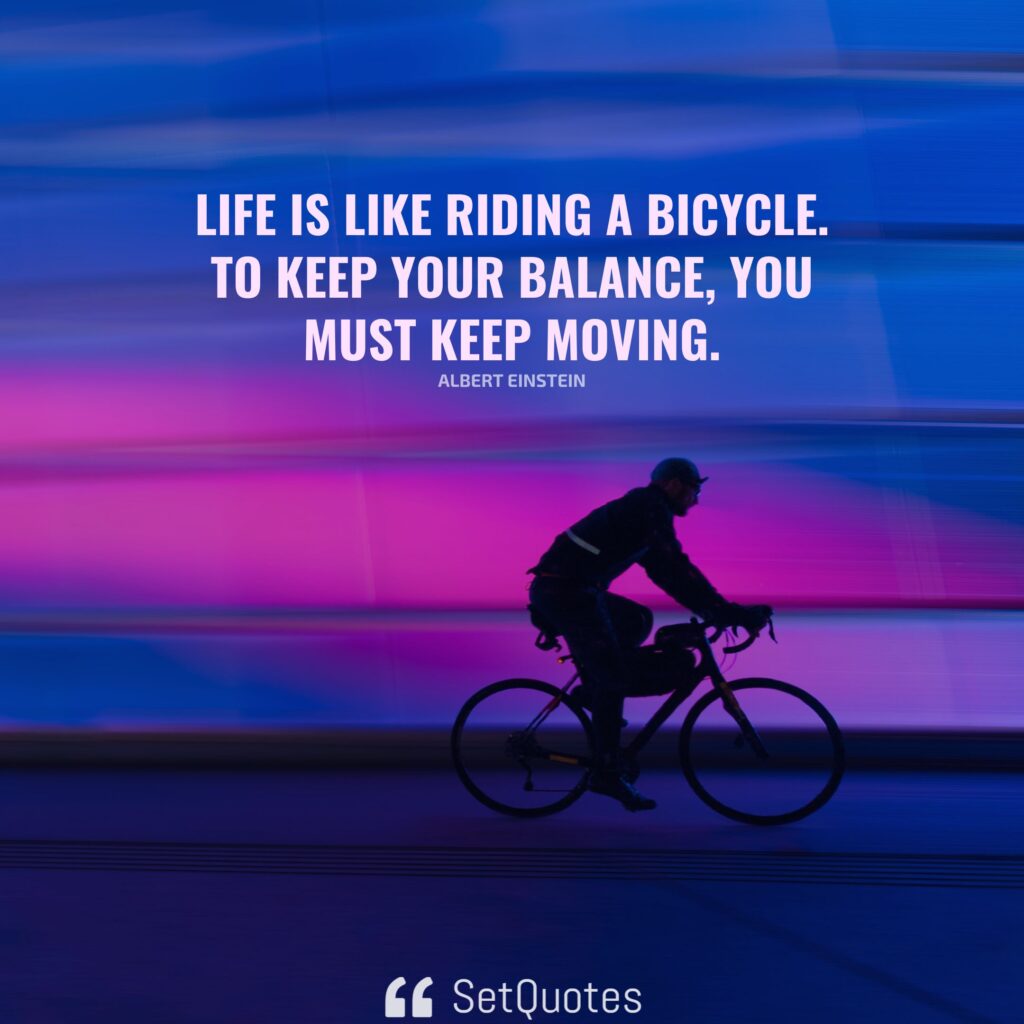 Life is like riding a bicycle. To keep your balance, you must keep moving.
– Albert Einstein
10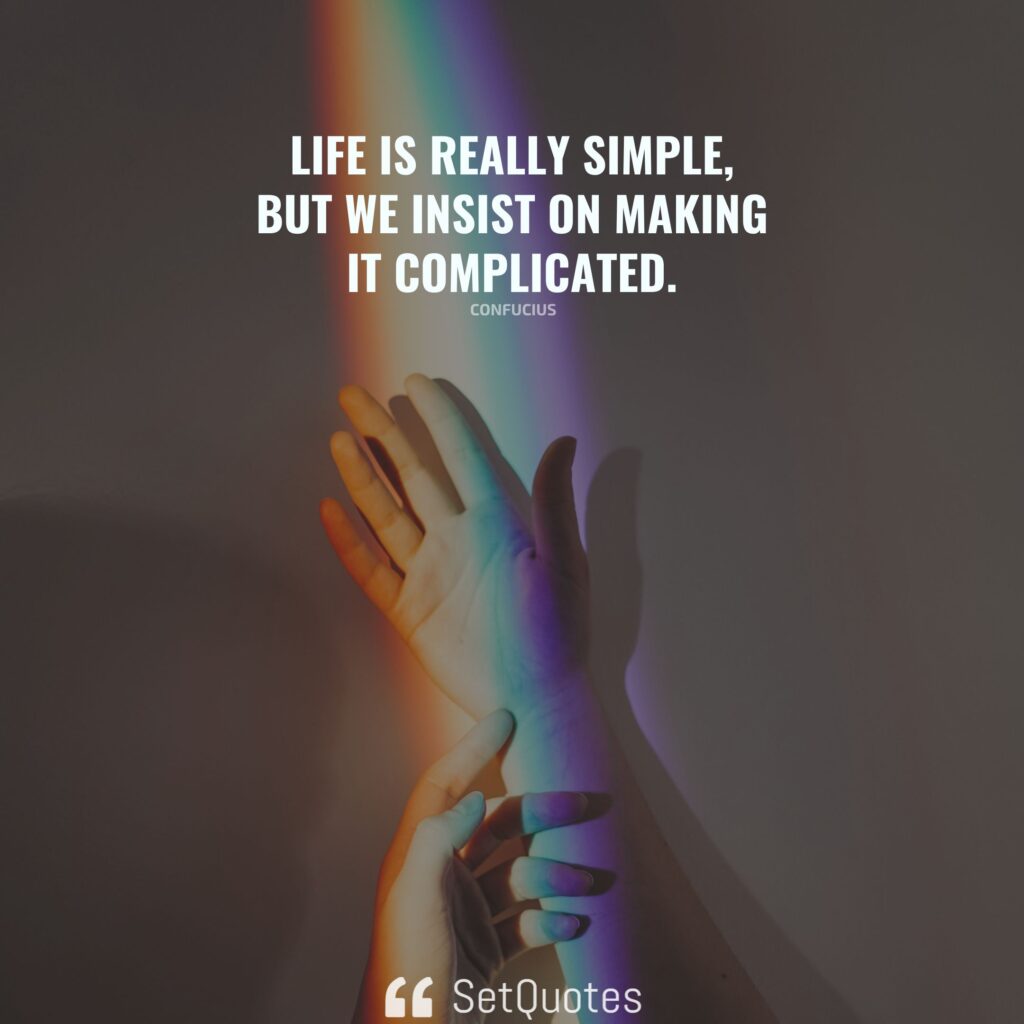 Life is really simple, but we insist on making it complicated.
– Confucius
11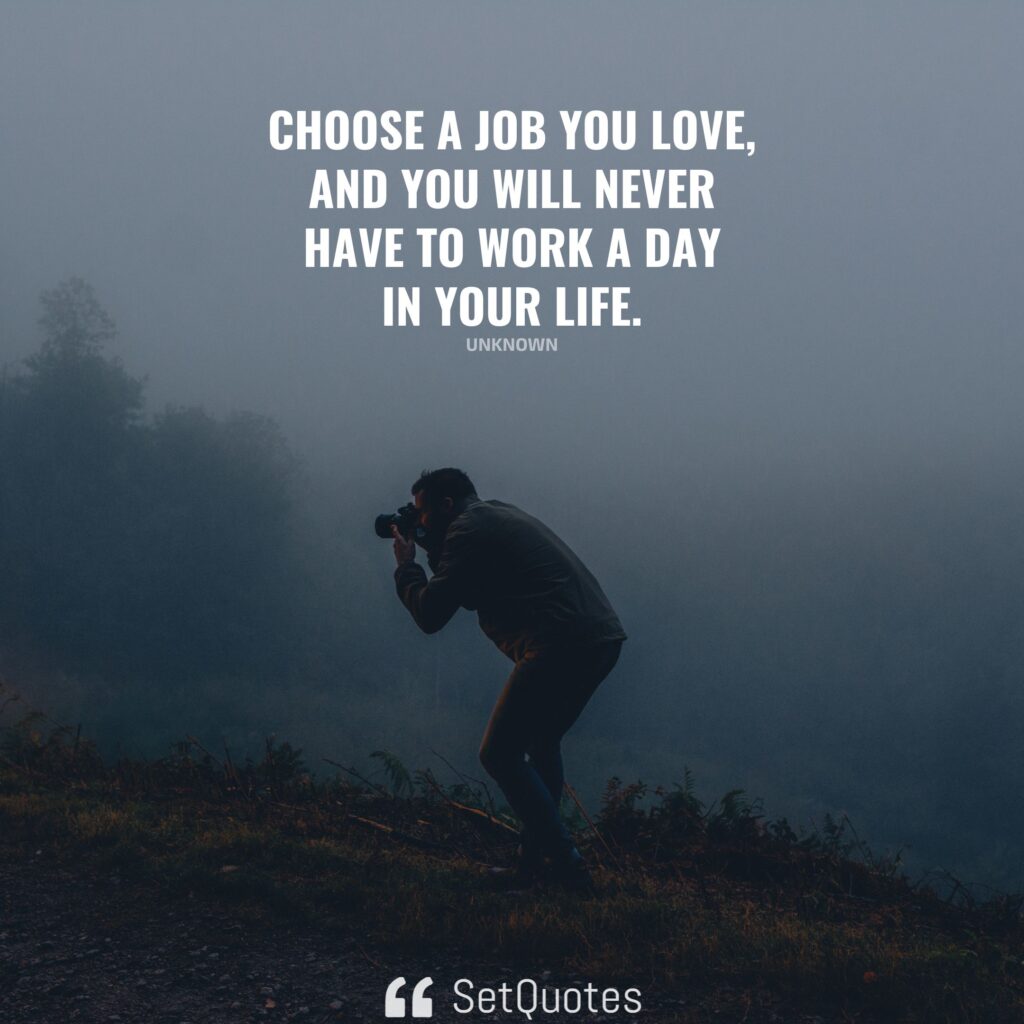 Choose a job you love, and you will never have to work a day in your life.
– Unknown
12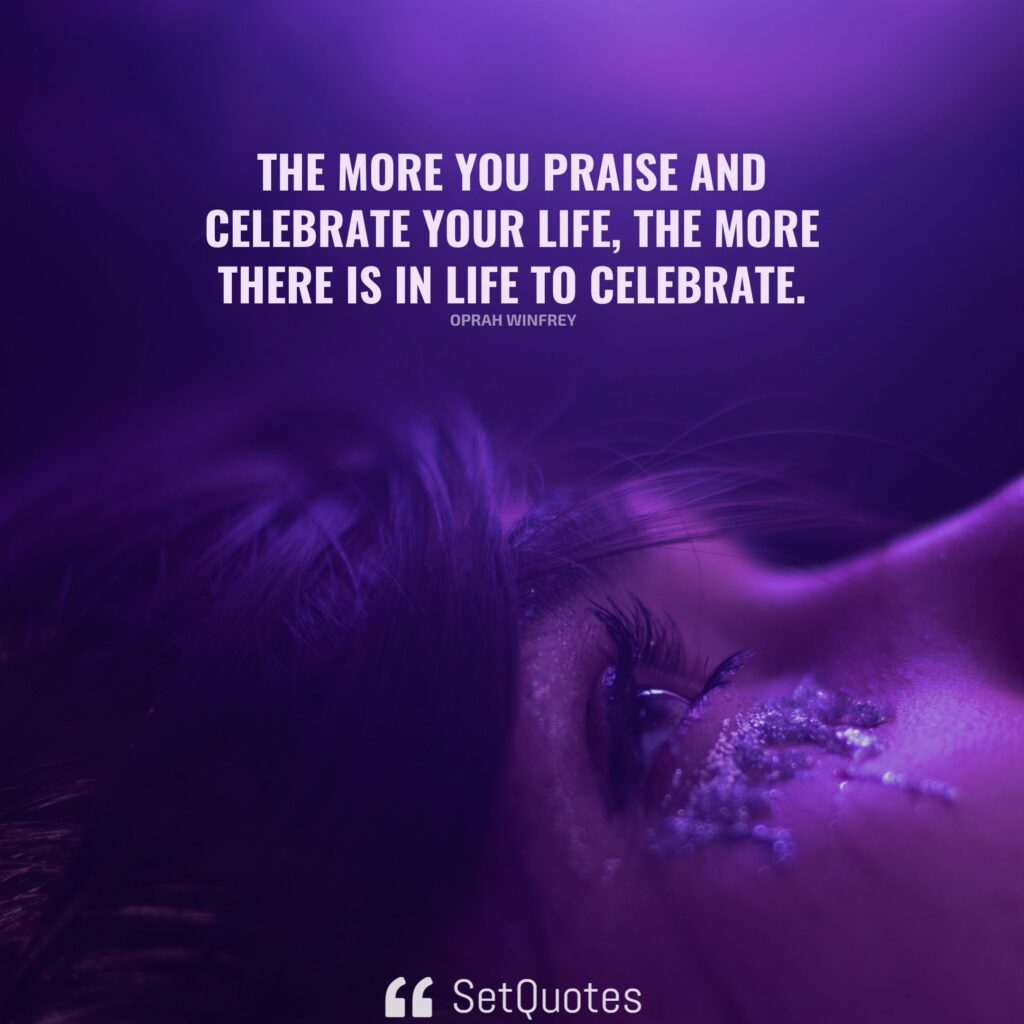 The more you praise and celebrate your life, the more there is in life to celebrate.
– Oprah Winfrey
13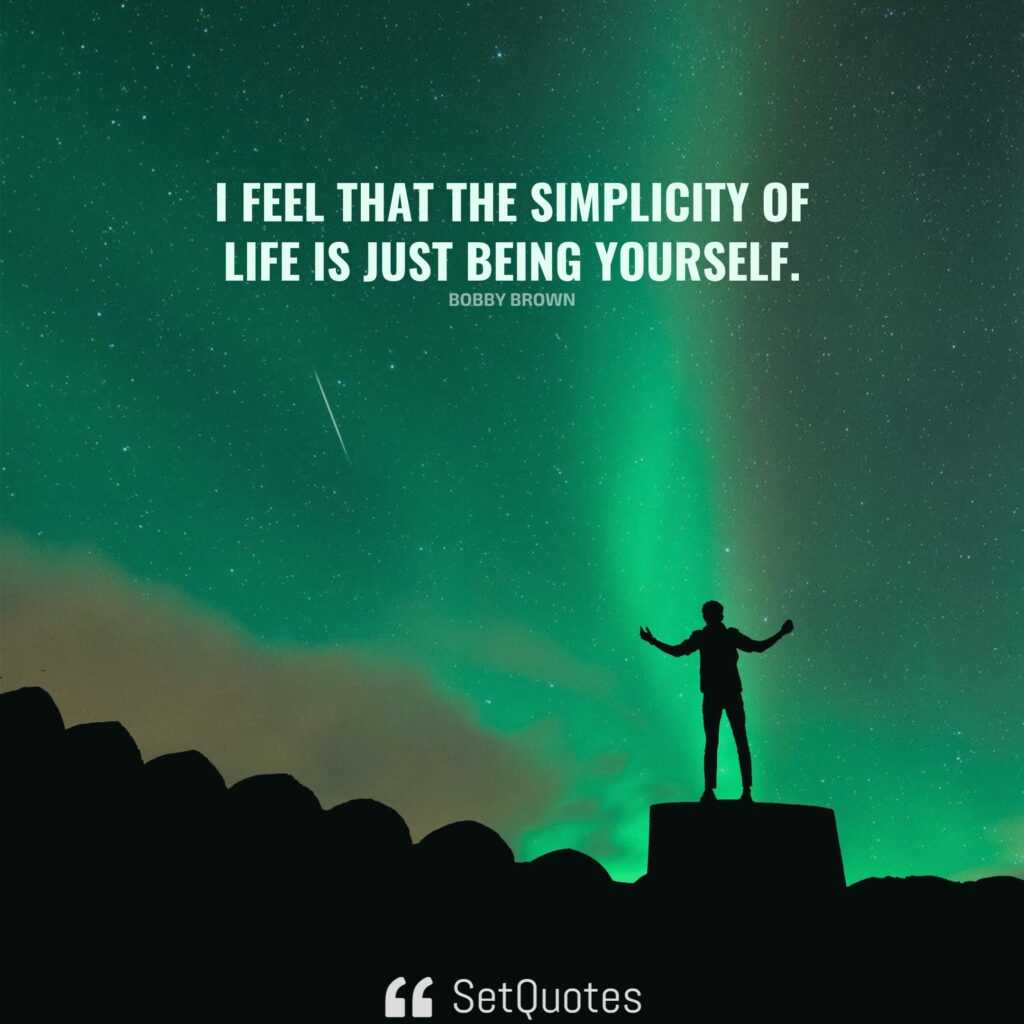 I feel that the simplicity of life is just being yourself.
– Bobby Brown
14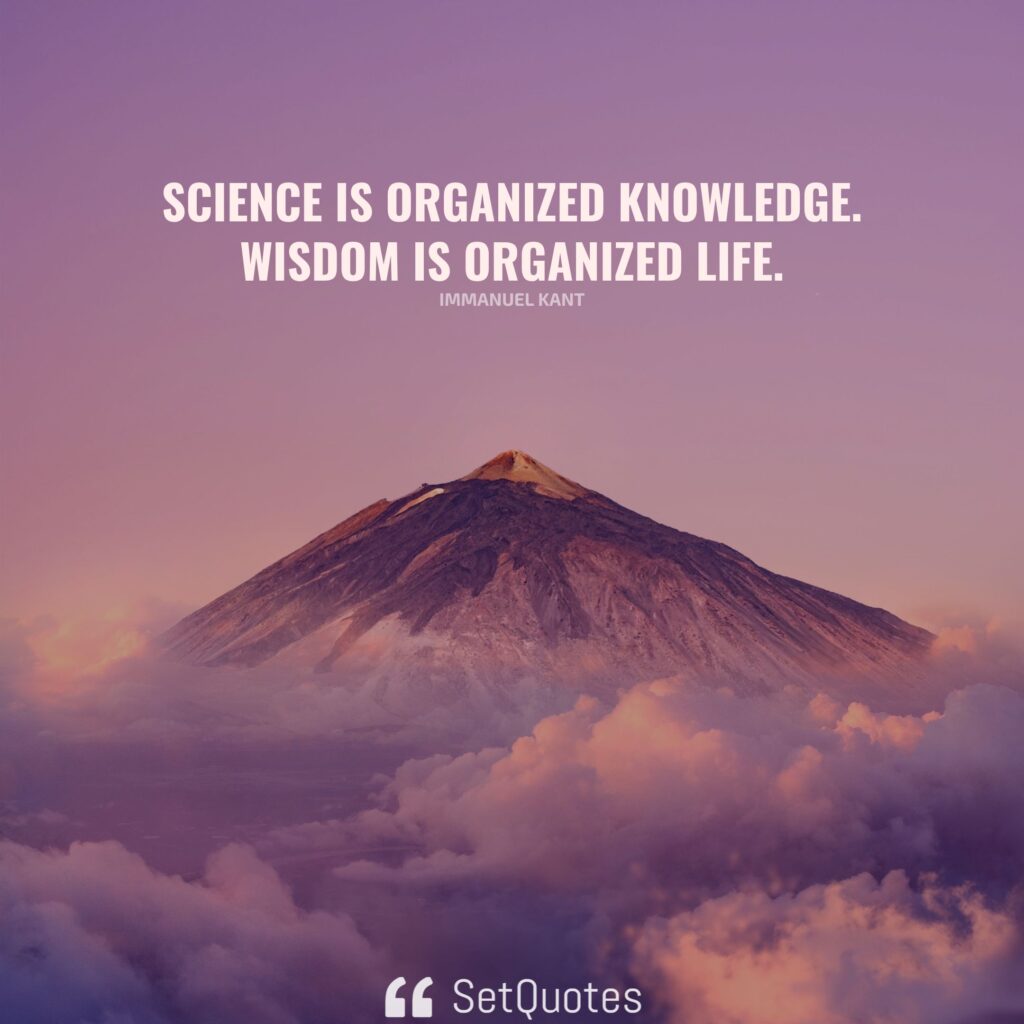 Science is organized knowledge. Wisdom is organized life.
– Immanuel Kant
15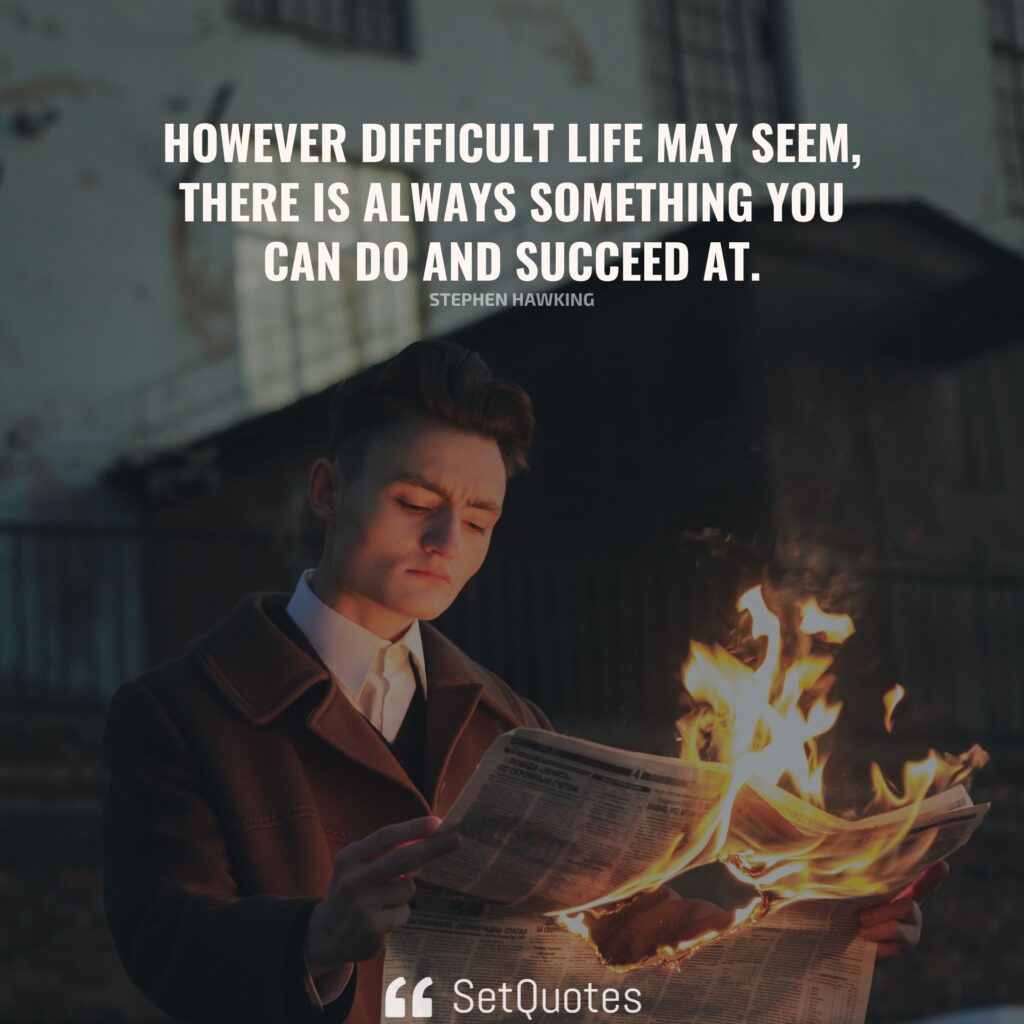 However difficult life may seem, there is always something you can do and succeed at.
– Stephen Hawking
16
Education must not simply teach work – it must teach Life.
– W. E. B. Du Bois
17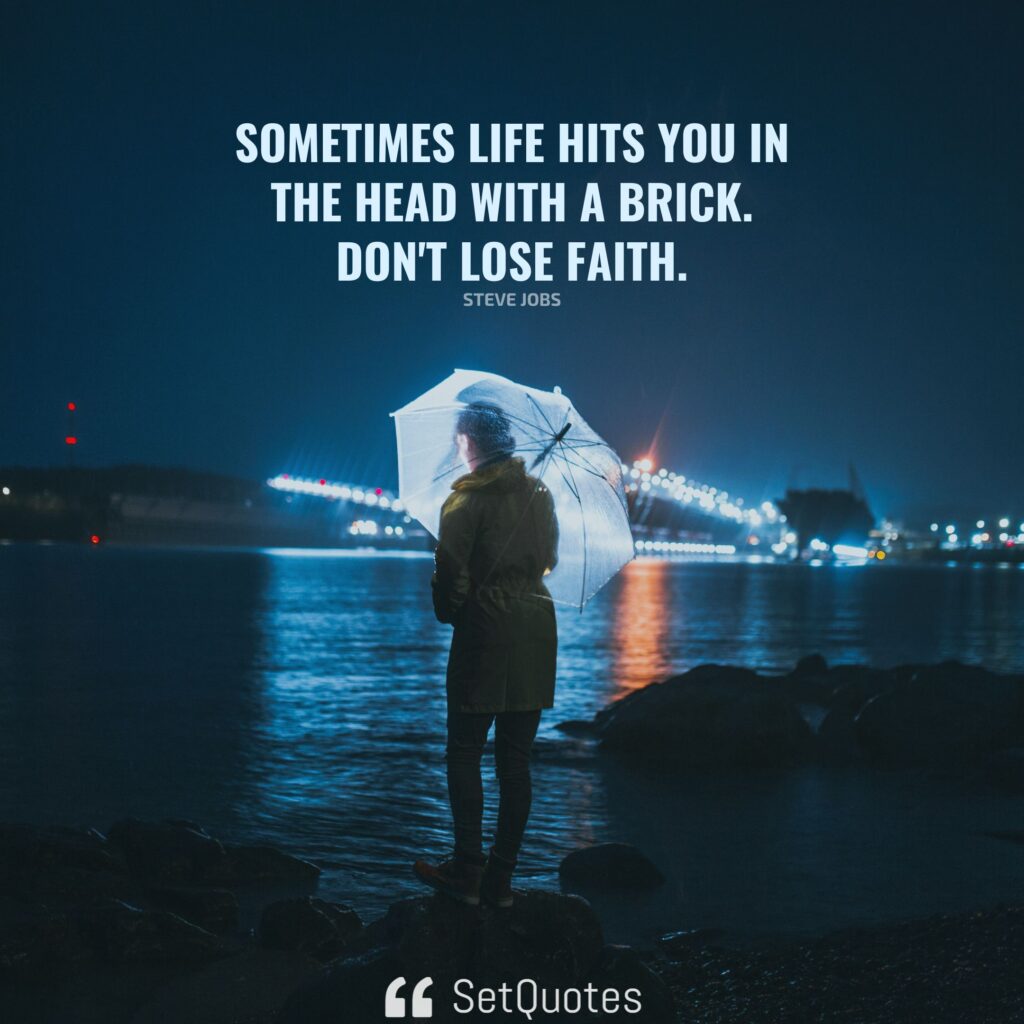 Sometimes life hits you in the head with a brick. Don't lose faith.
– Steve Jobs
18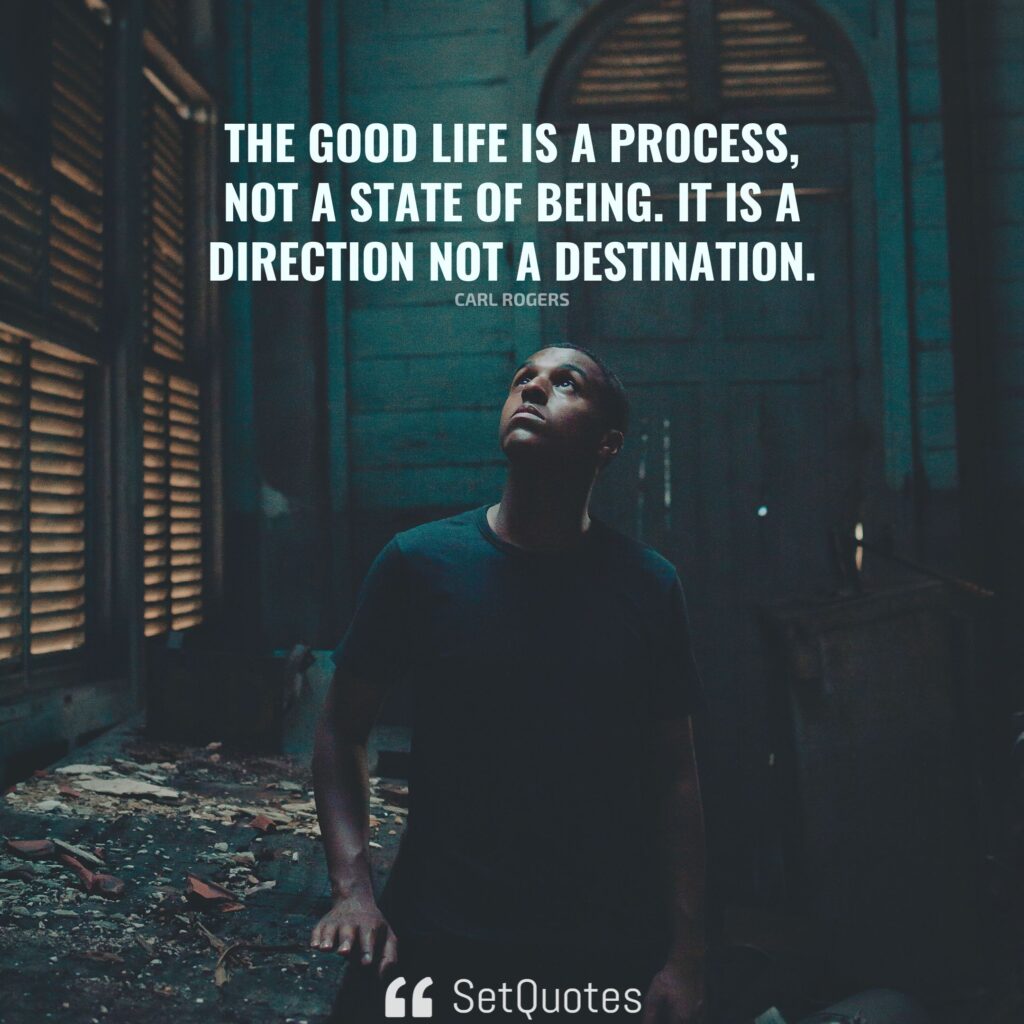 The good life is a process, not a state of being. It is a direction not a destination.
– Carl Rogers
19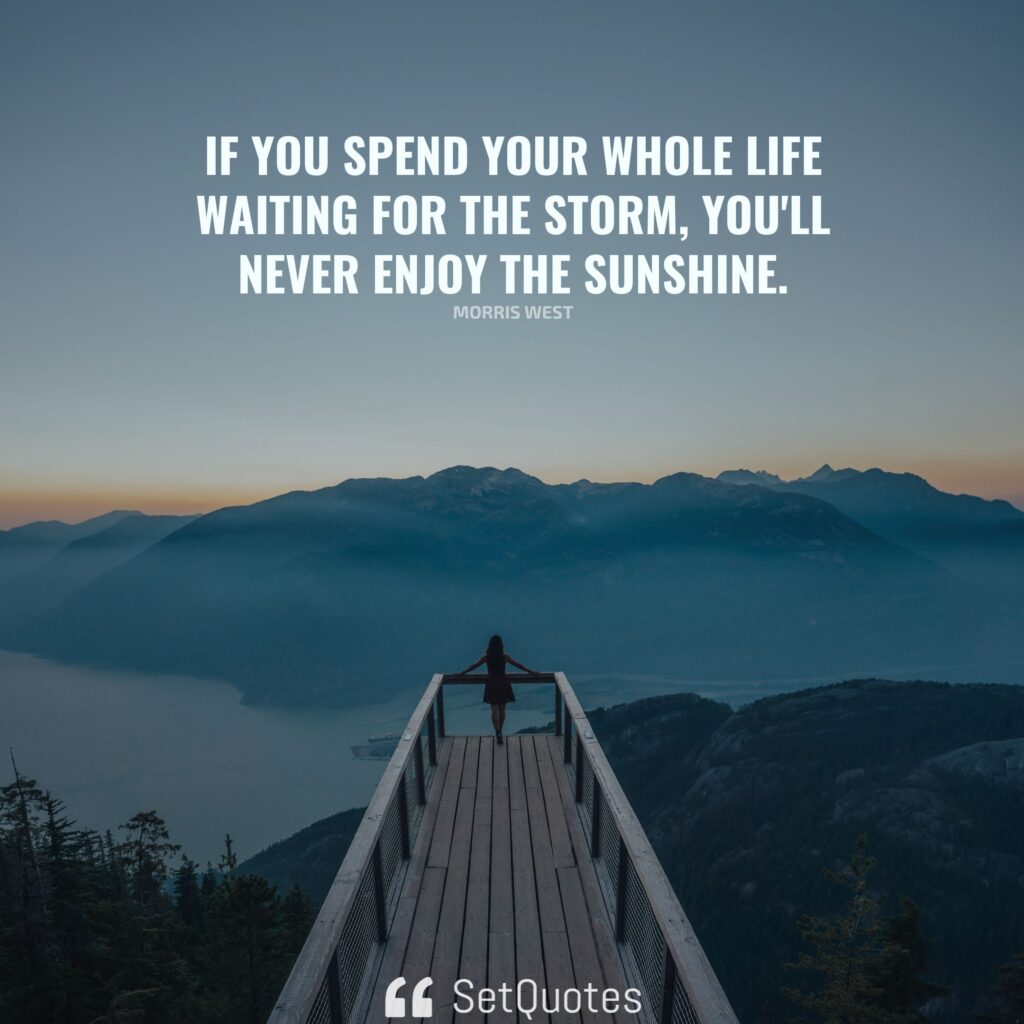 If you spend your whole life waiting for the storm, you'll never enjoy the sunshine.
– Morris West
20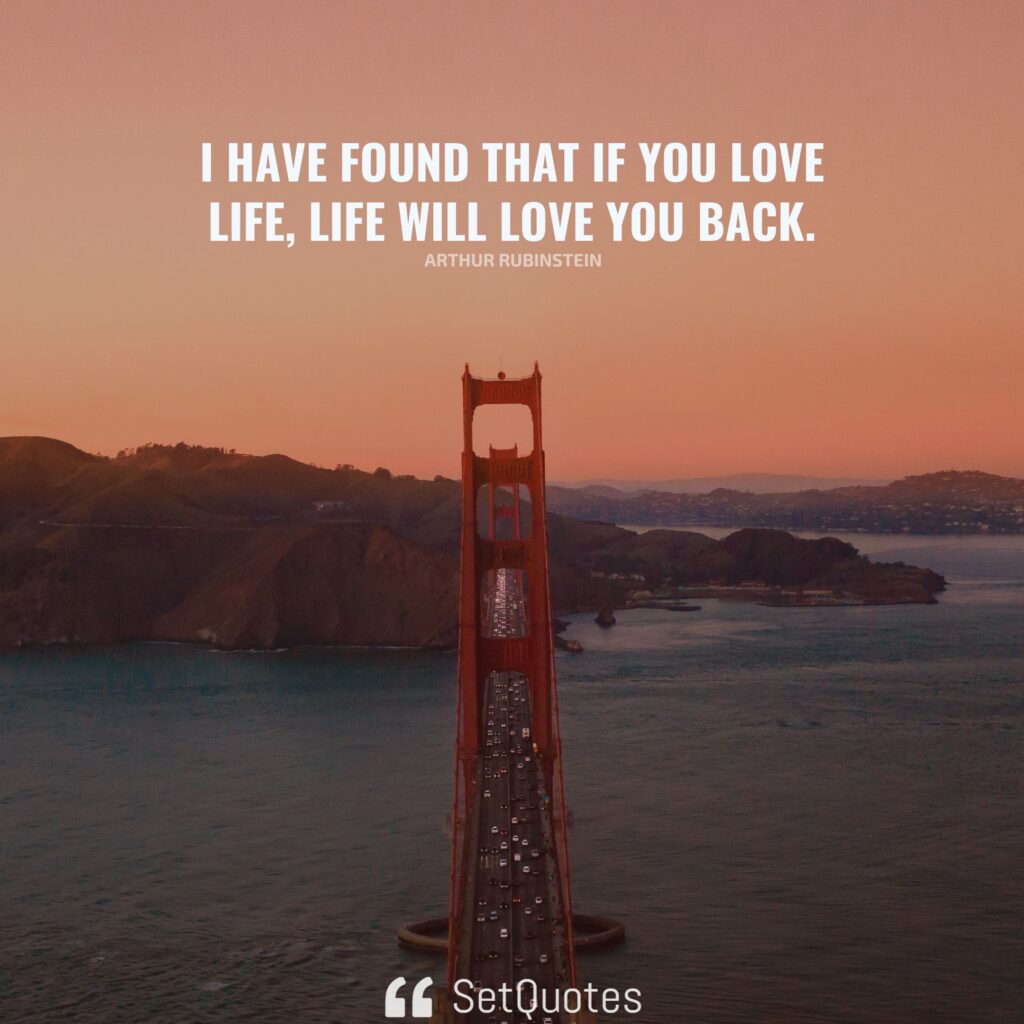 I have found that if you love life, life will love you back.
– Arthur Rubinstein
21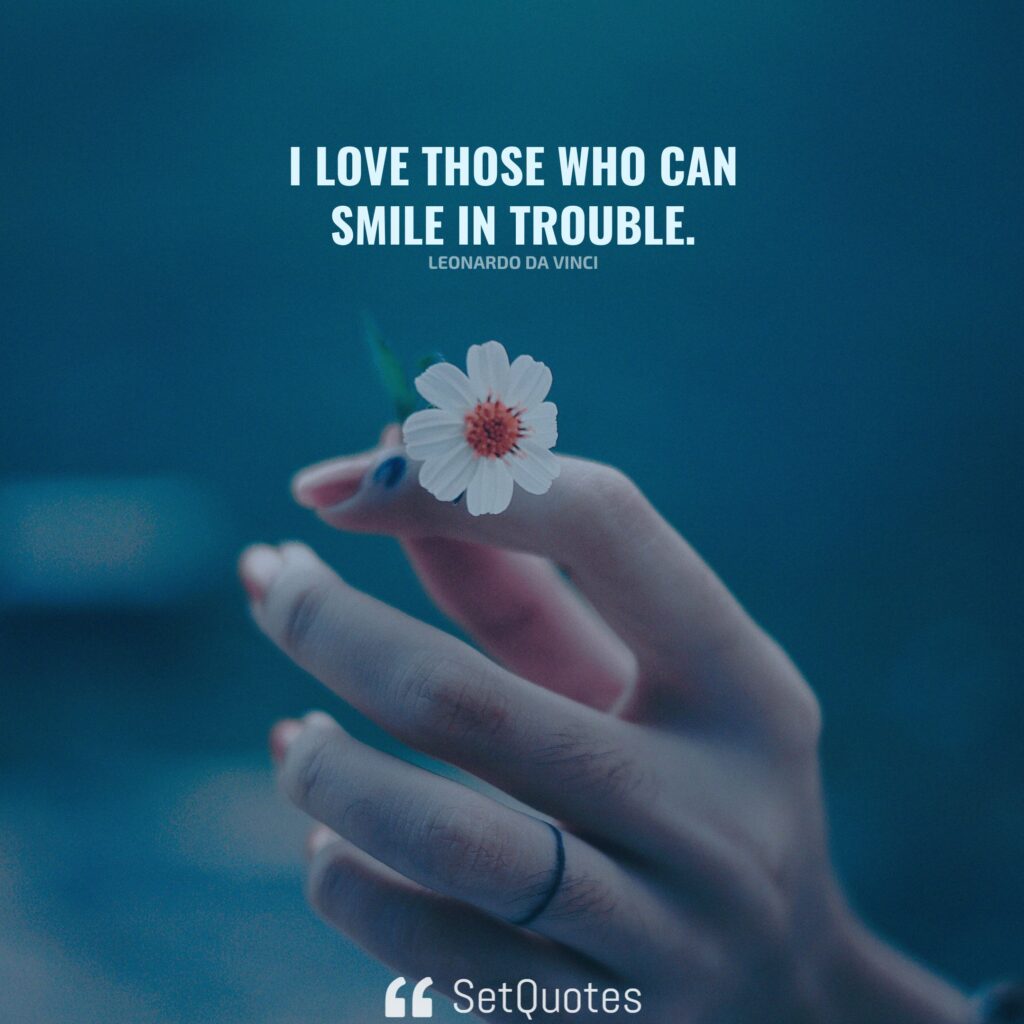 I love those who can smile in trouble.
– Leonardo da Vinci
22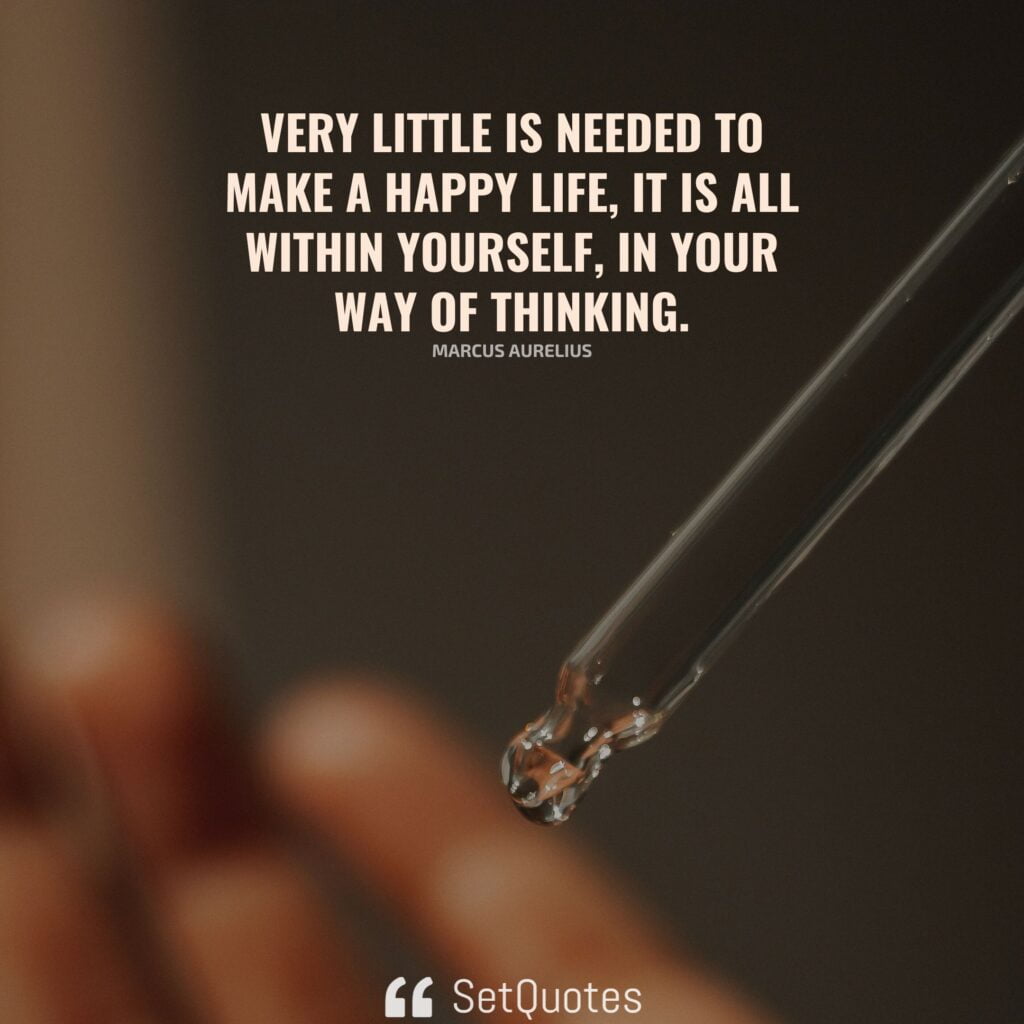 Very little is needed to make a happy life; it is all within yourself, in your way of thinking.
– Marcus Aurelius
23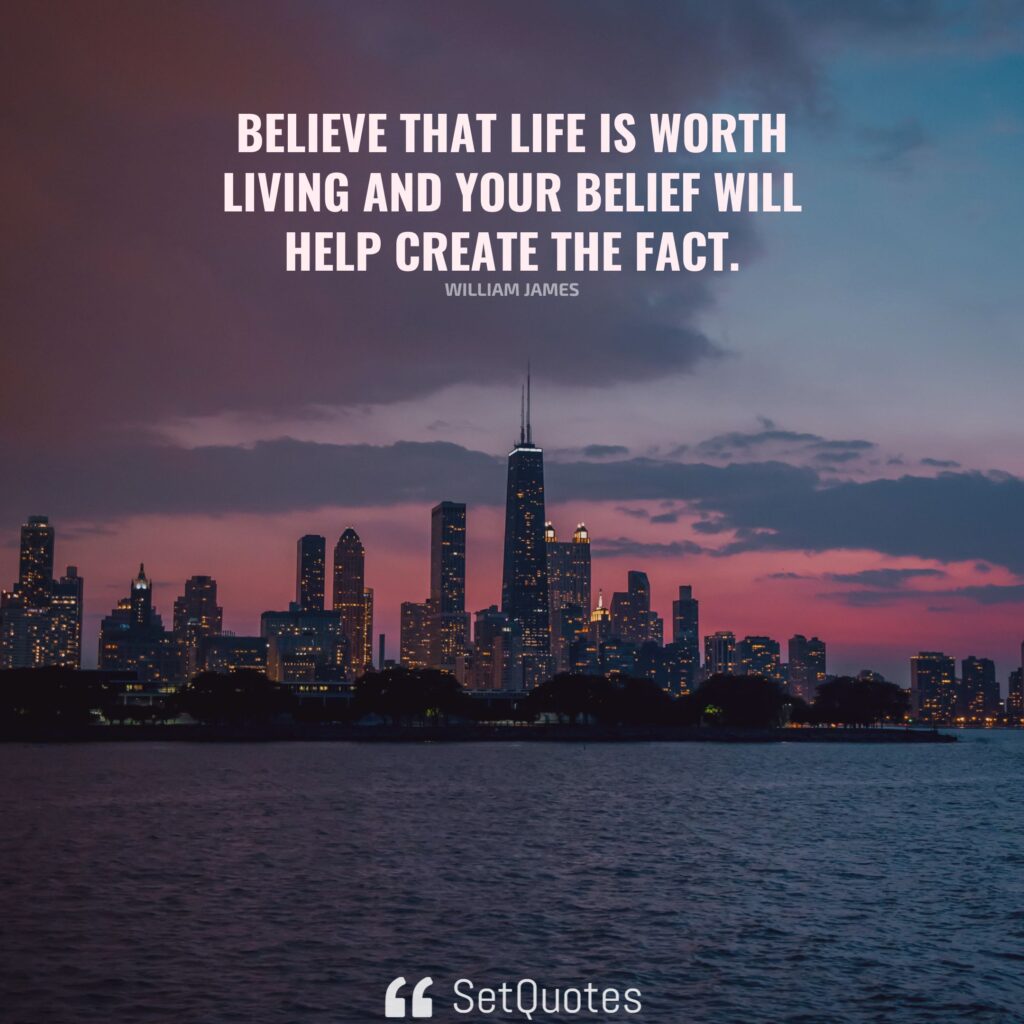 Believe that life is worth living and your belief will help create the fact.
– William James
24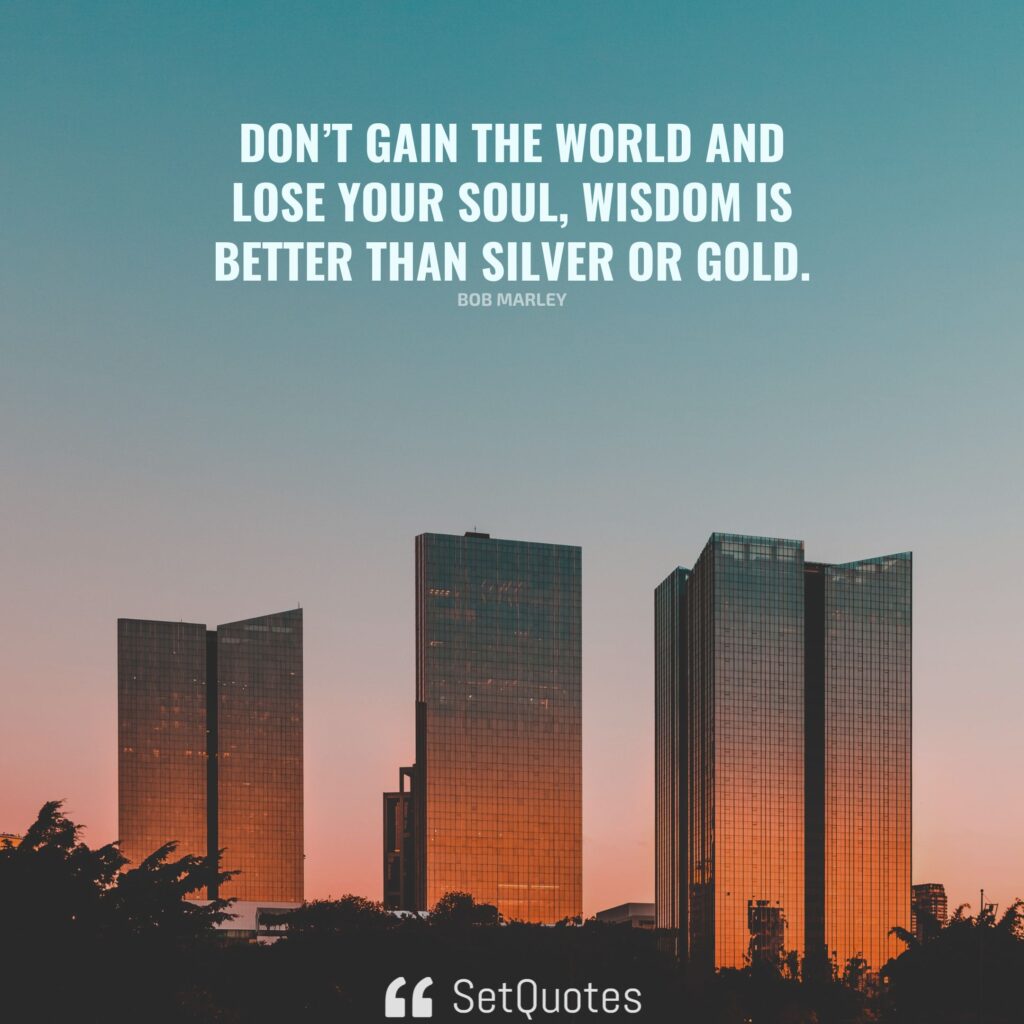 Don't gain the world and lose your soul, wisdom is better than silver or gold.
– Bob Marley
25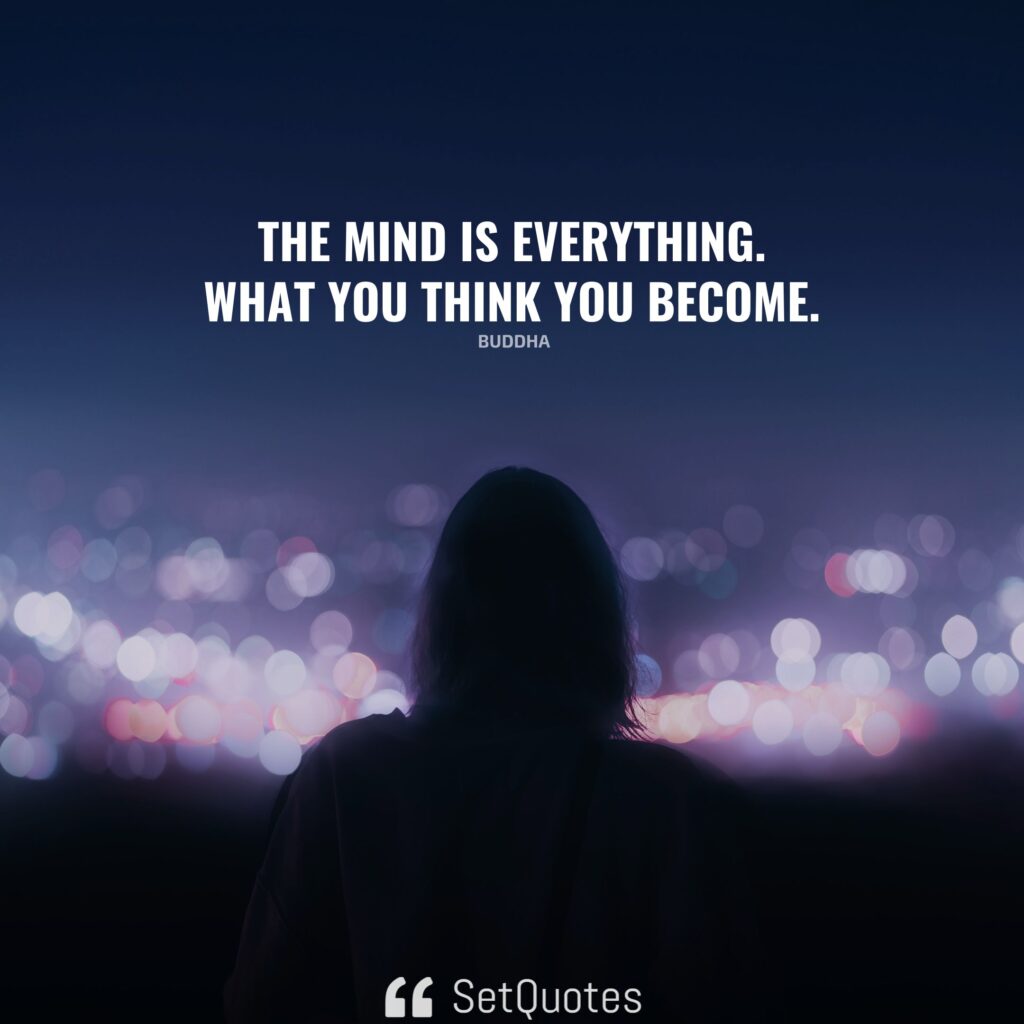 26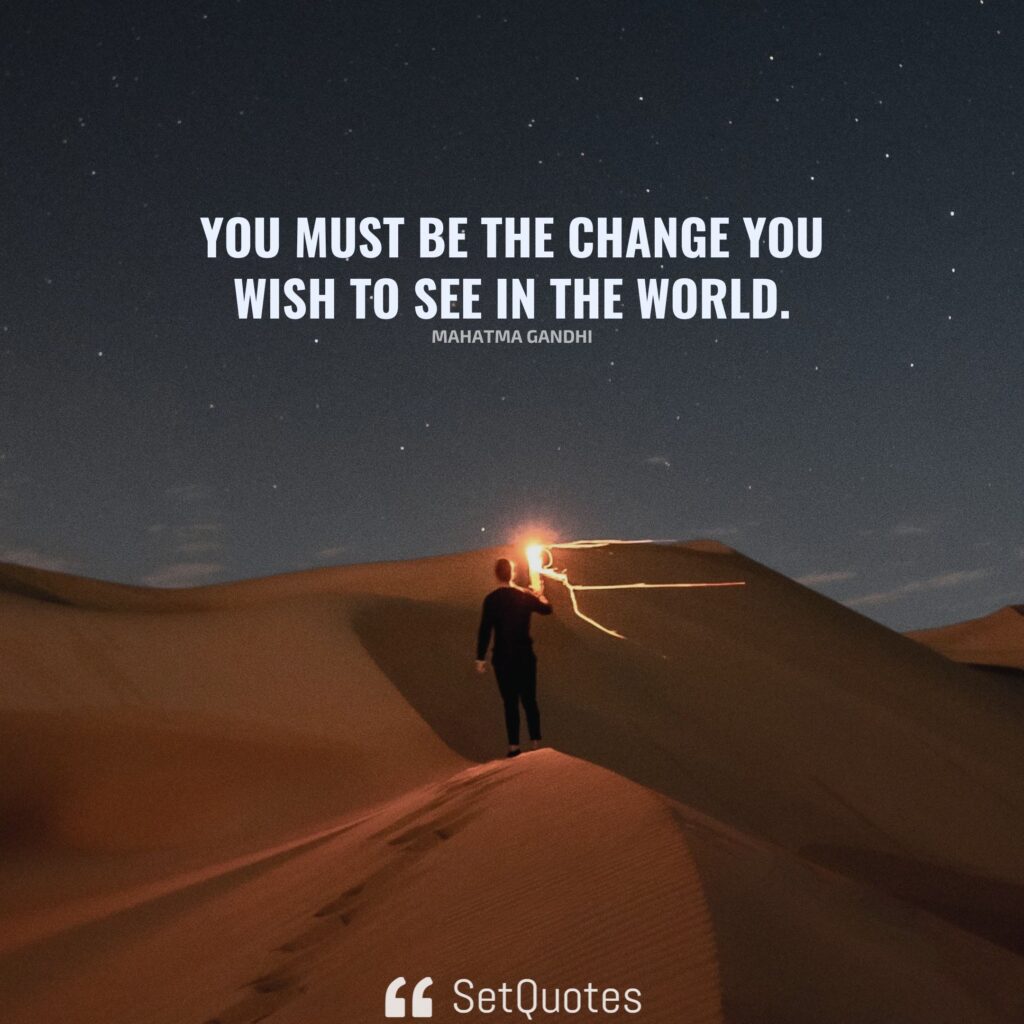 You must be the change you wish to see in the world.
– Mahatma Gandhi
27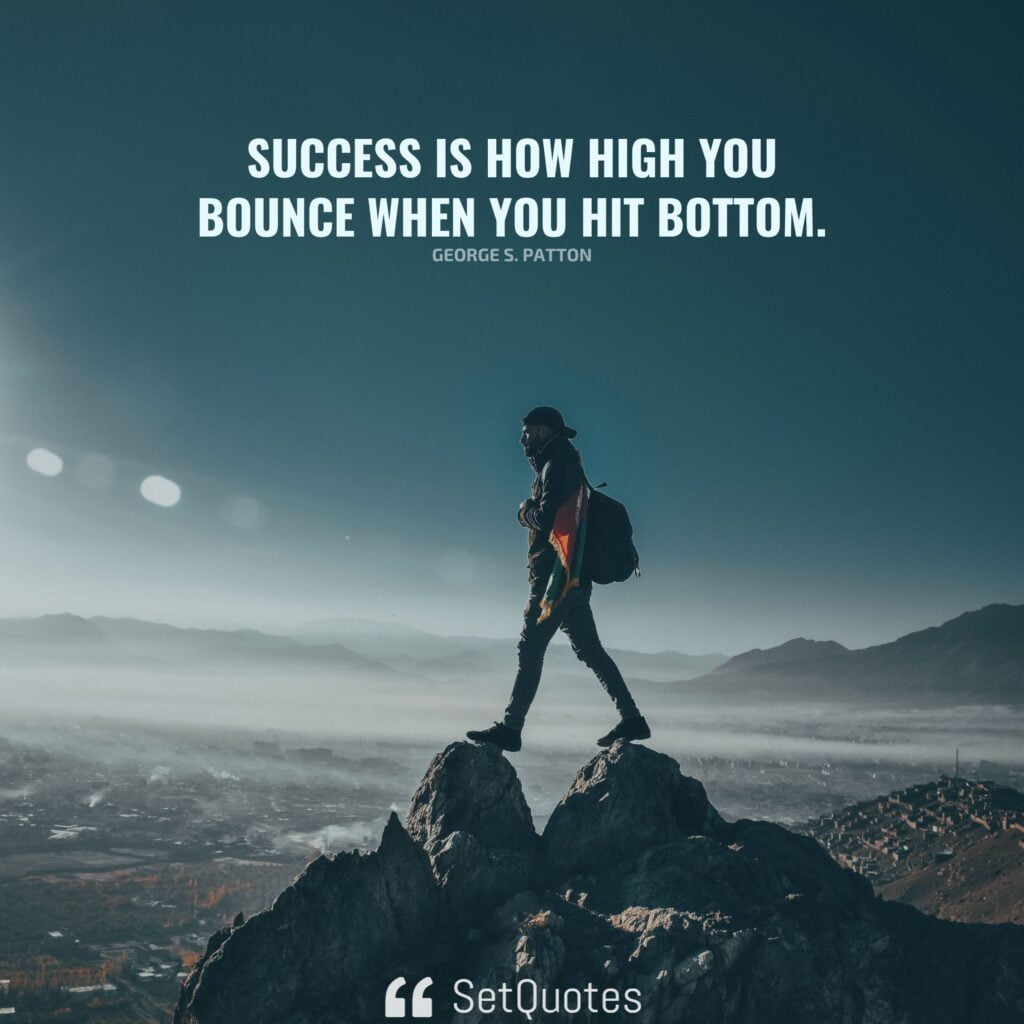 Success is how high you bounce when you hit bottom.
– George S. Patton
28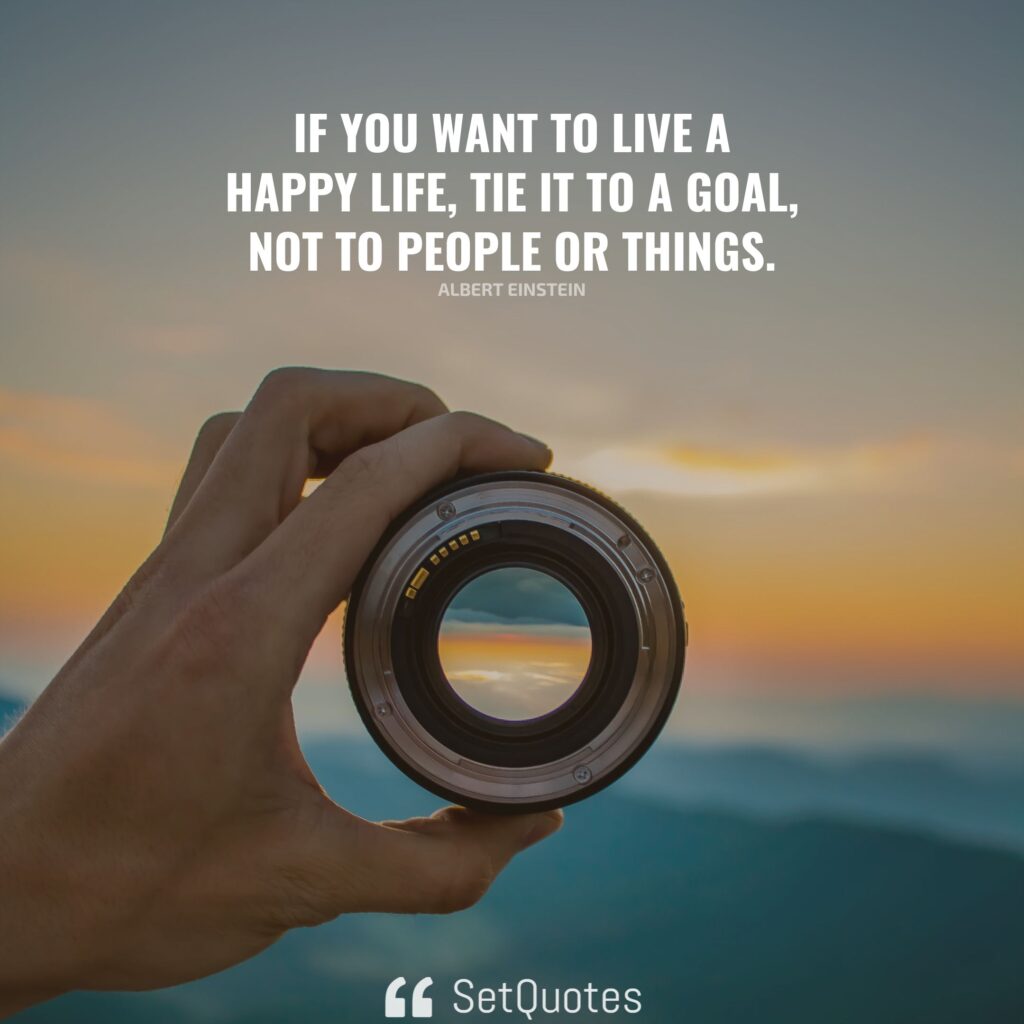 If you want to live a happy life, tie it to a goal, not to people or things.
– Albert Einstein
29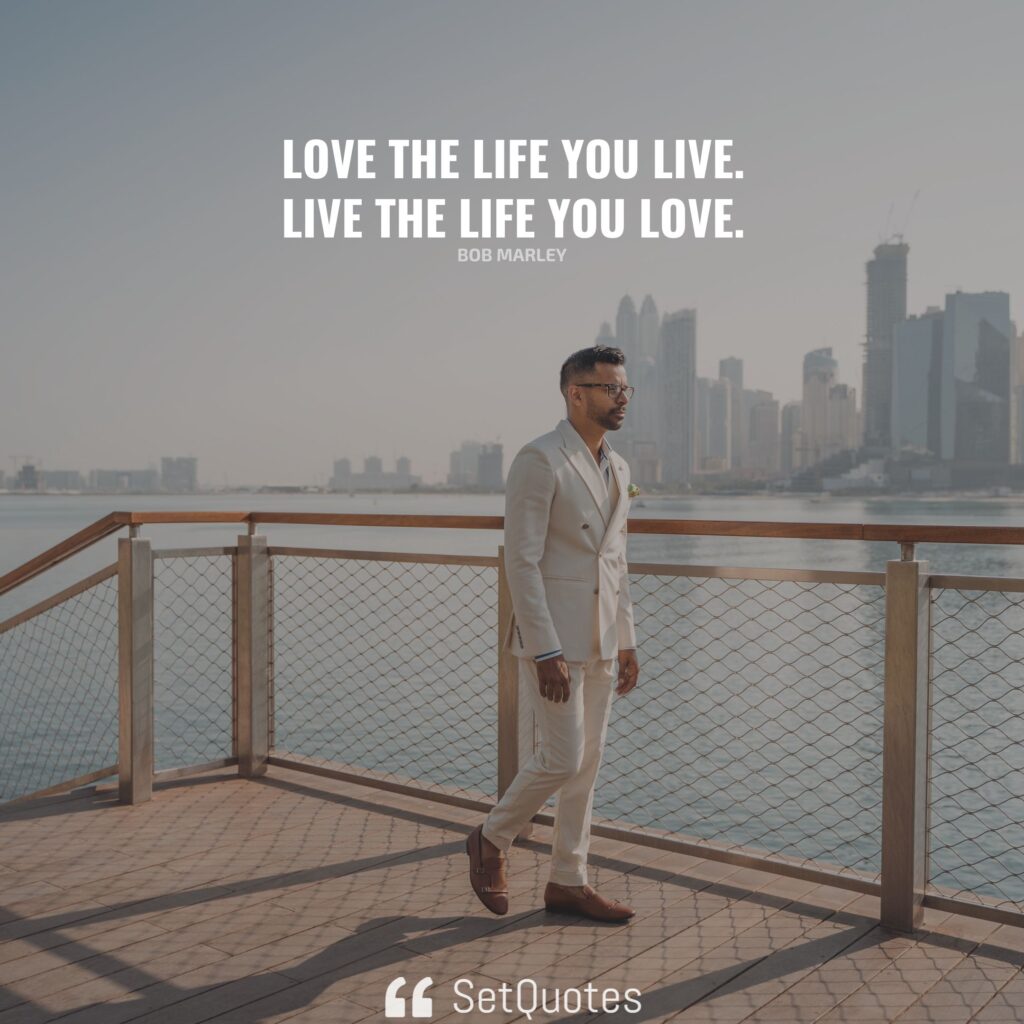 Love the life you live. Live the life you love.
– Bob Marley
30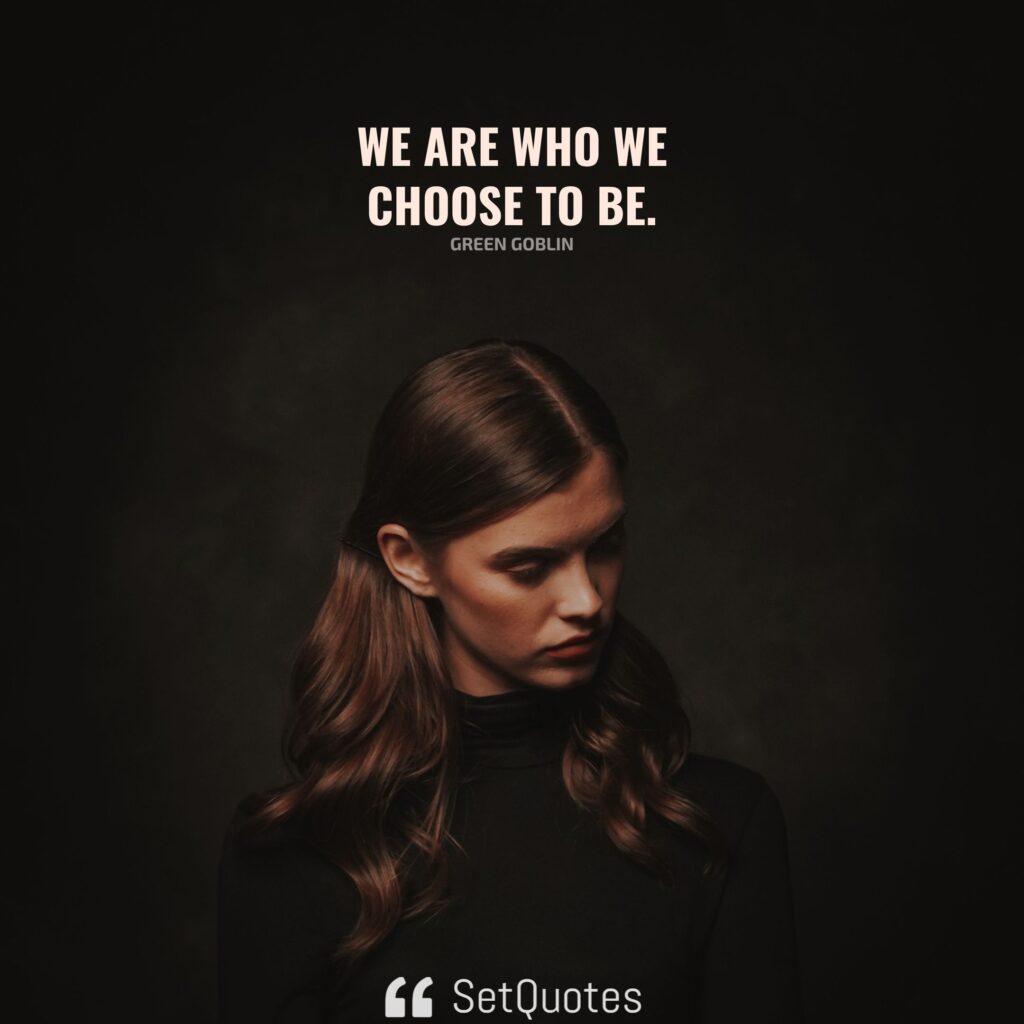 We are who we choose to be.
– Green Goblin
31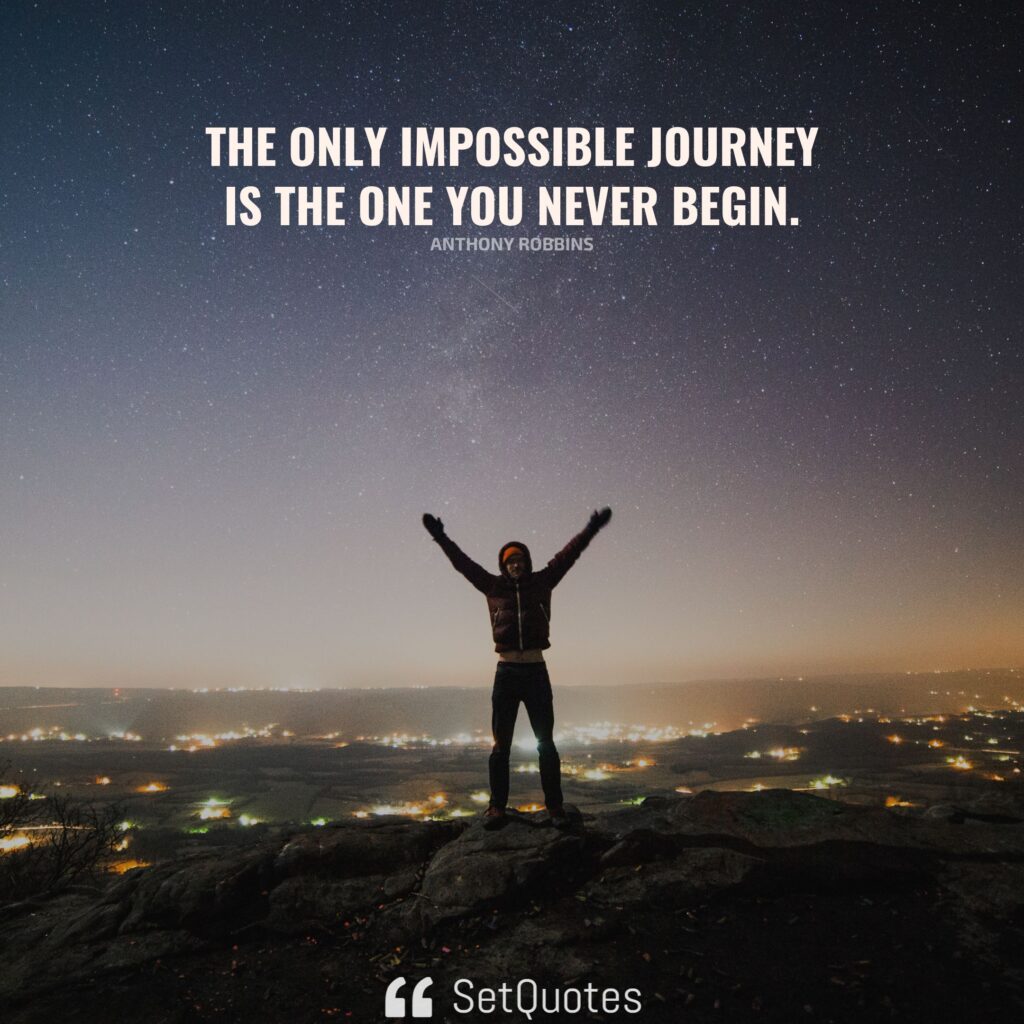 The only impossible journey is the one you never begin.
– Anthony Robbins
32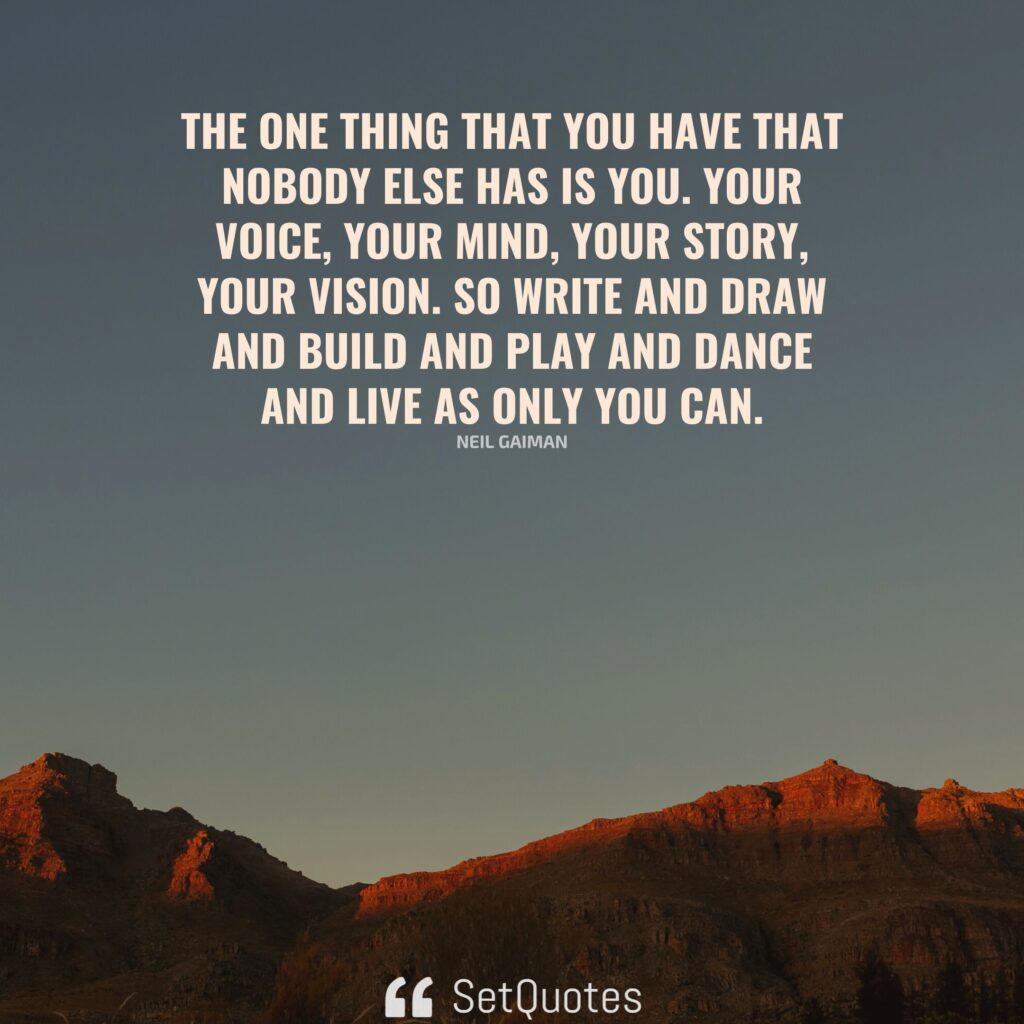 The one thing that you have that nobody else has is you. Your voice, your mind, your story, your vision. So write and draw and build and play and dance and live as only you can.
– Neil Gaiman
33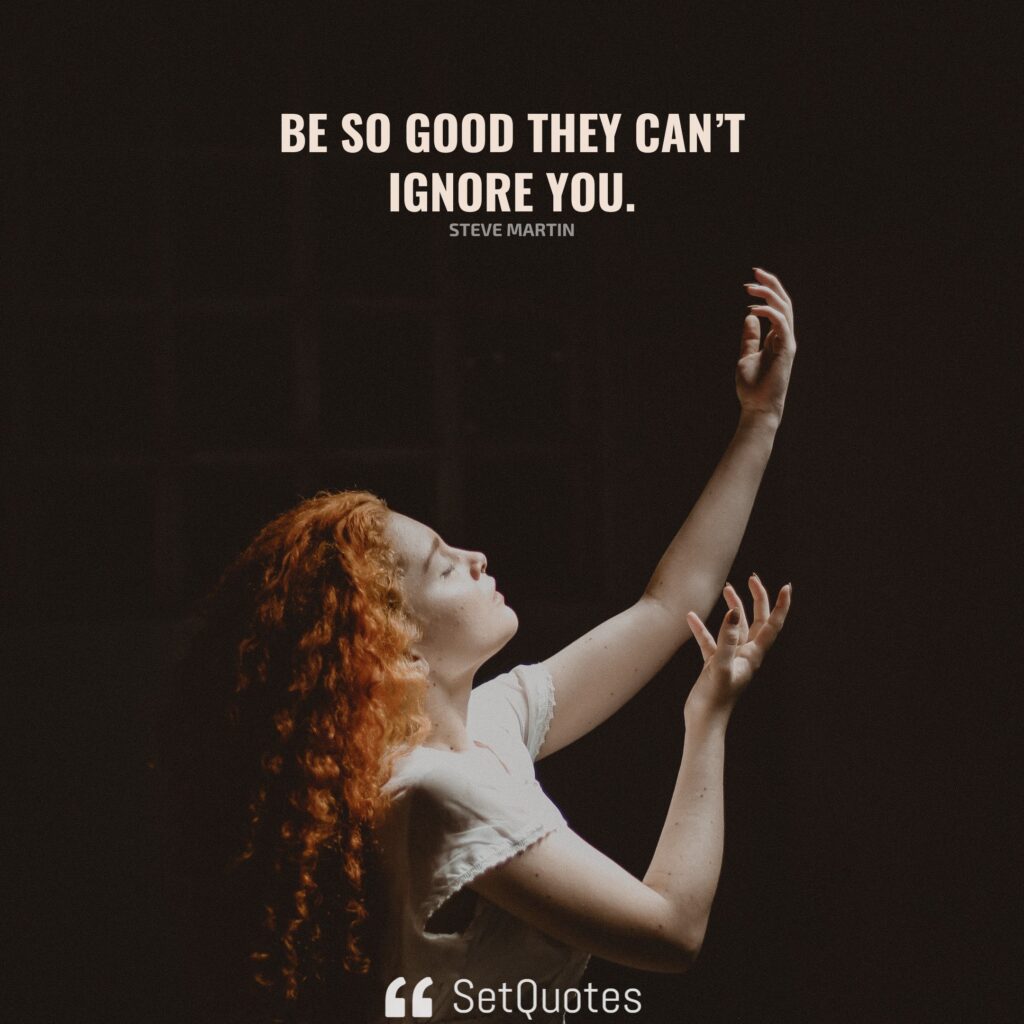 Be so good they can't ignore you.
– Steve Martin
34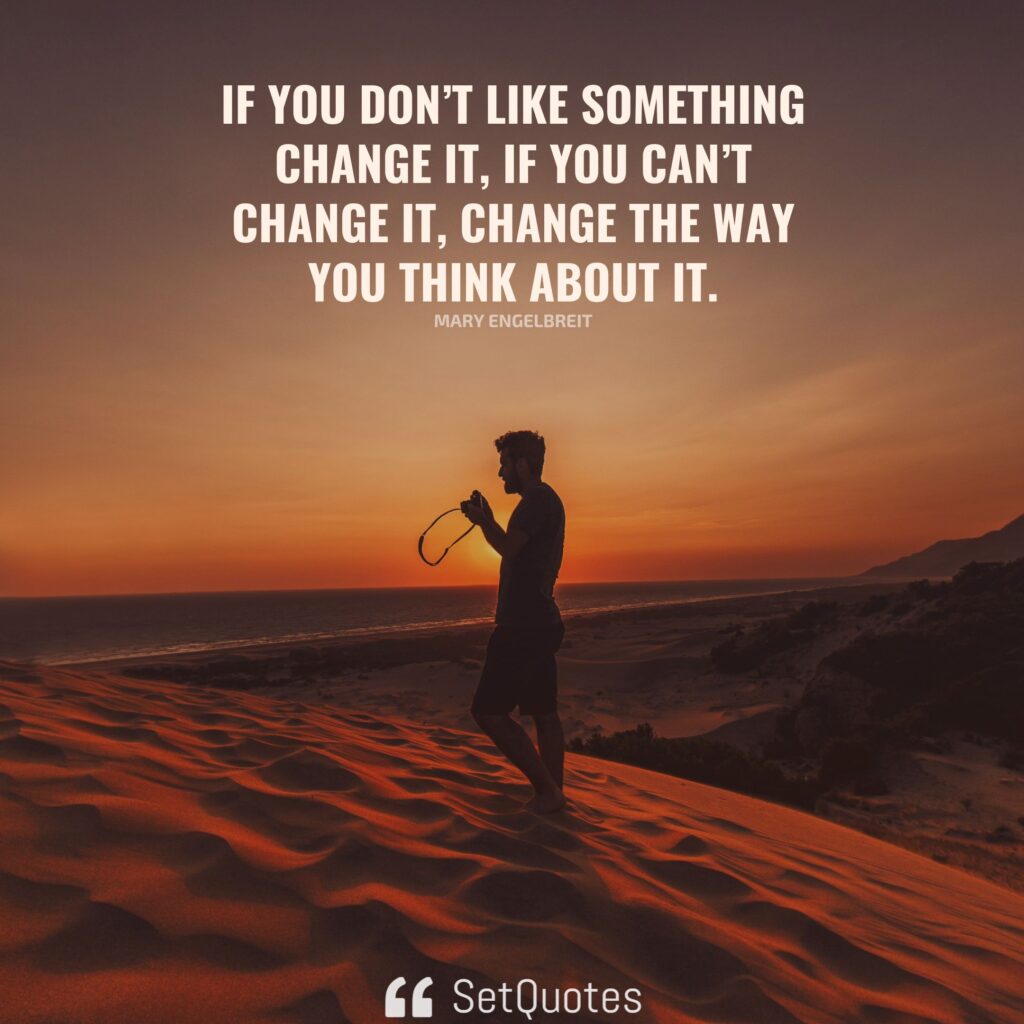 If you don't like something change it; if you can't change it, change the way you think about it.
– Mary Engelbreit
35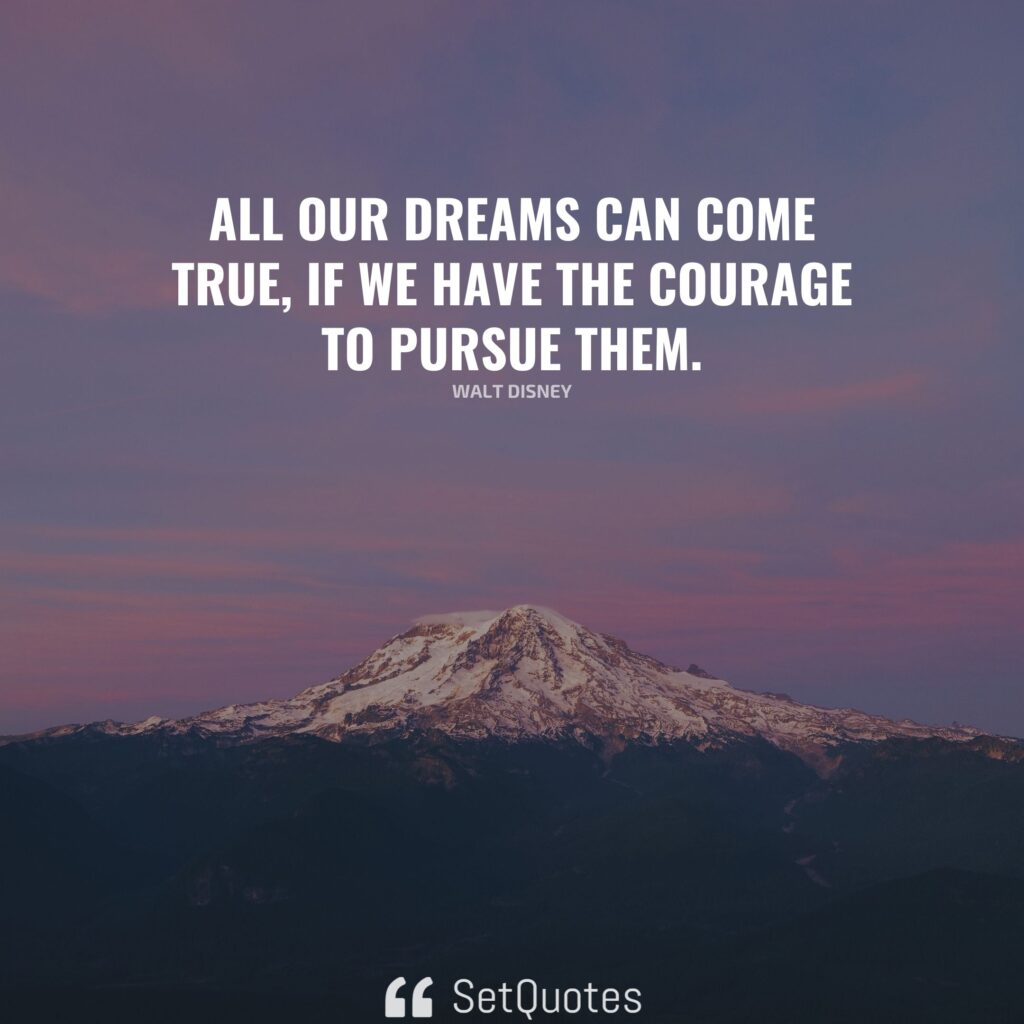 All our dreams can come true if we have the courage to pursue them.
– Walt Disney
36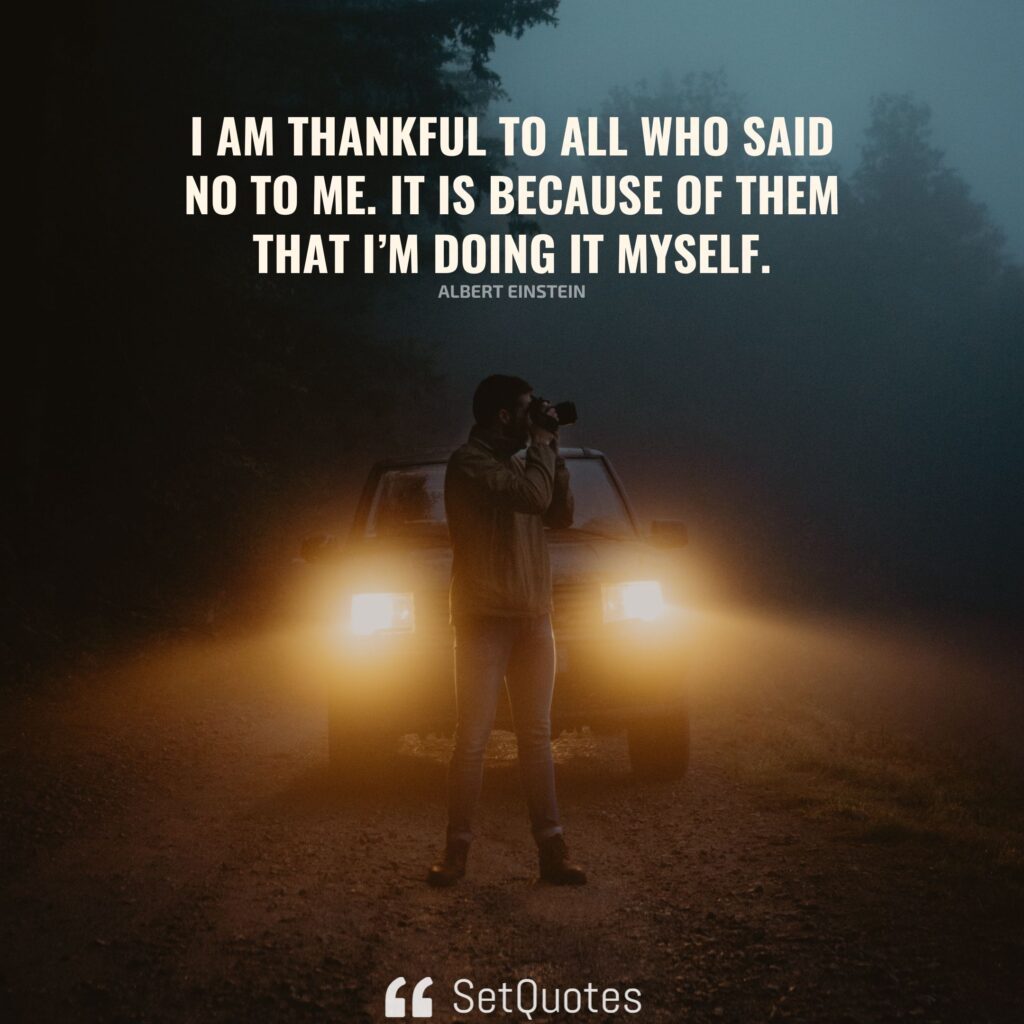 I am thankful to all who said no to me. It is because of them that I'm doing it myself.
– Albert Einstein
37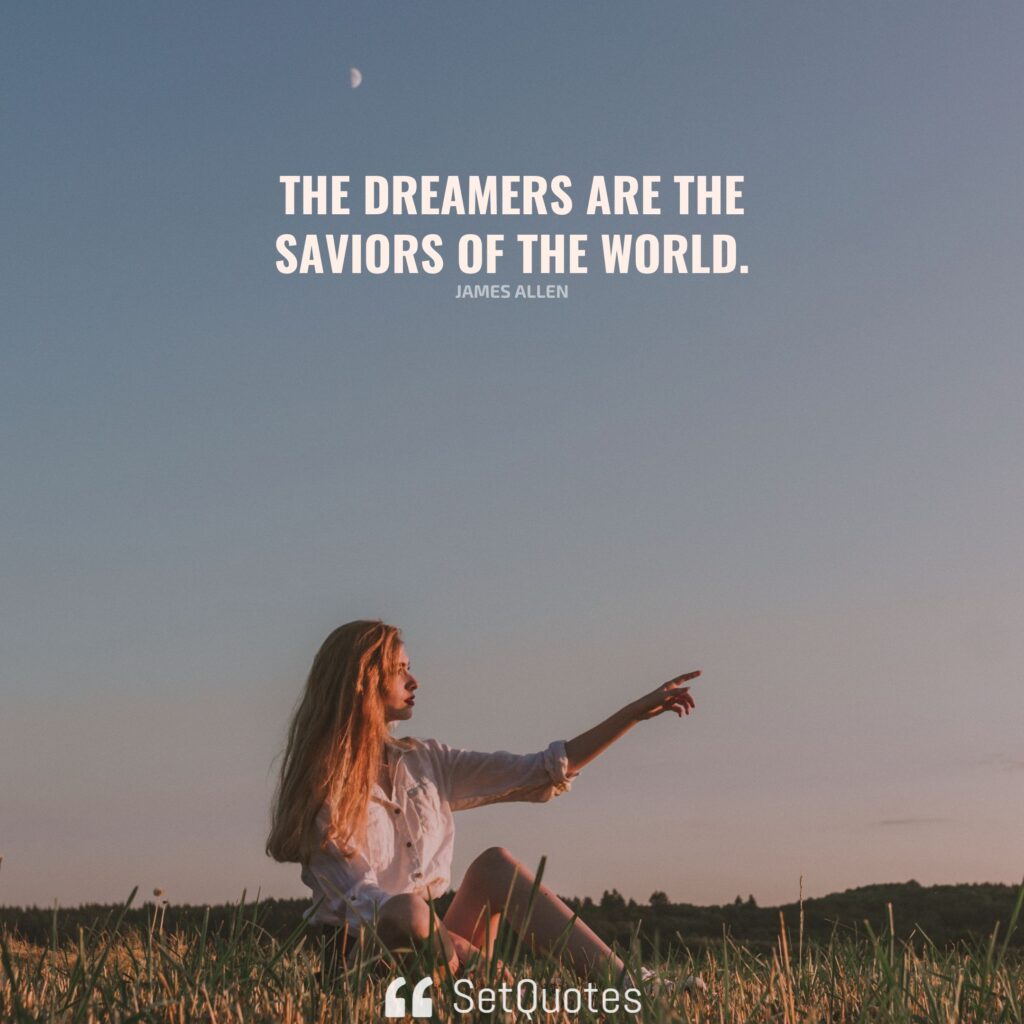 The dreamers are the saviors of the world.
– James Allen
38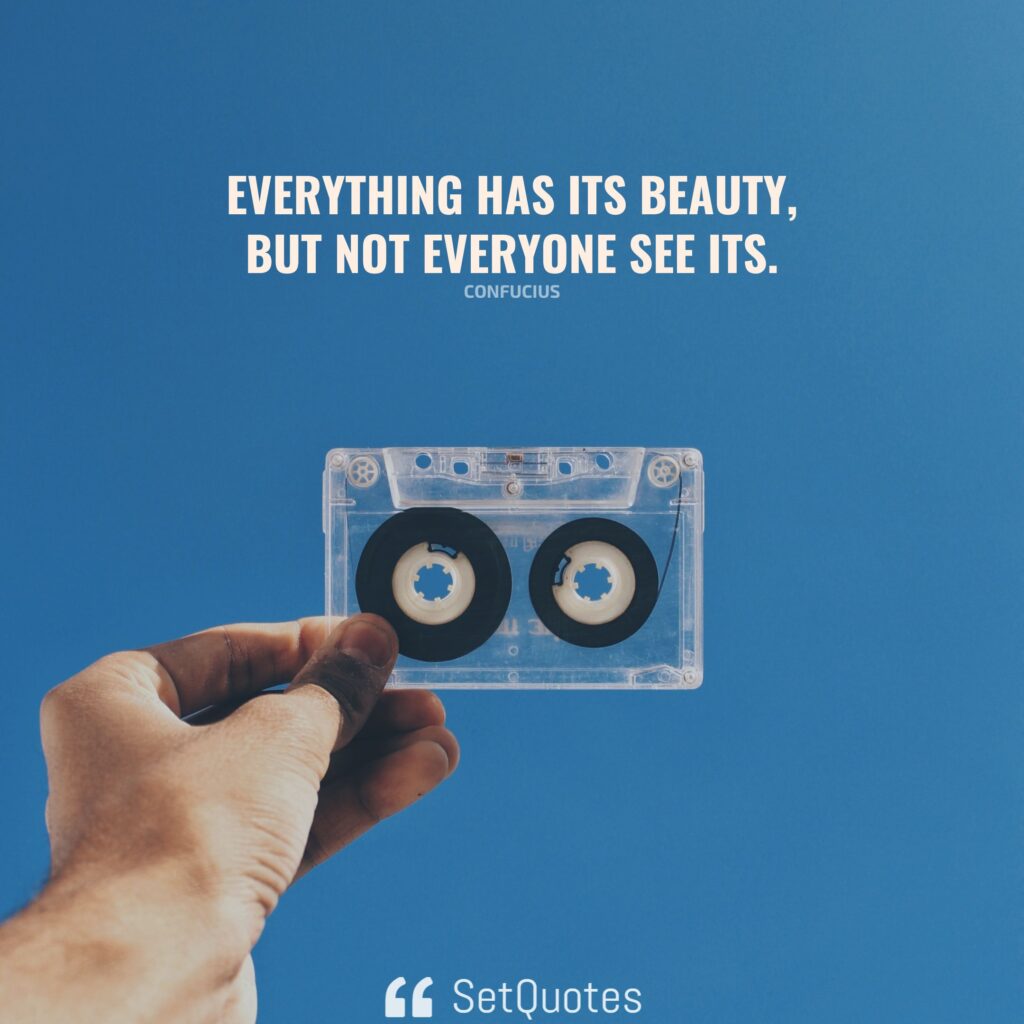 Everything has its beauty, but not everyone see its.
– Confucius
39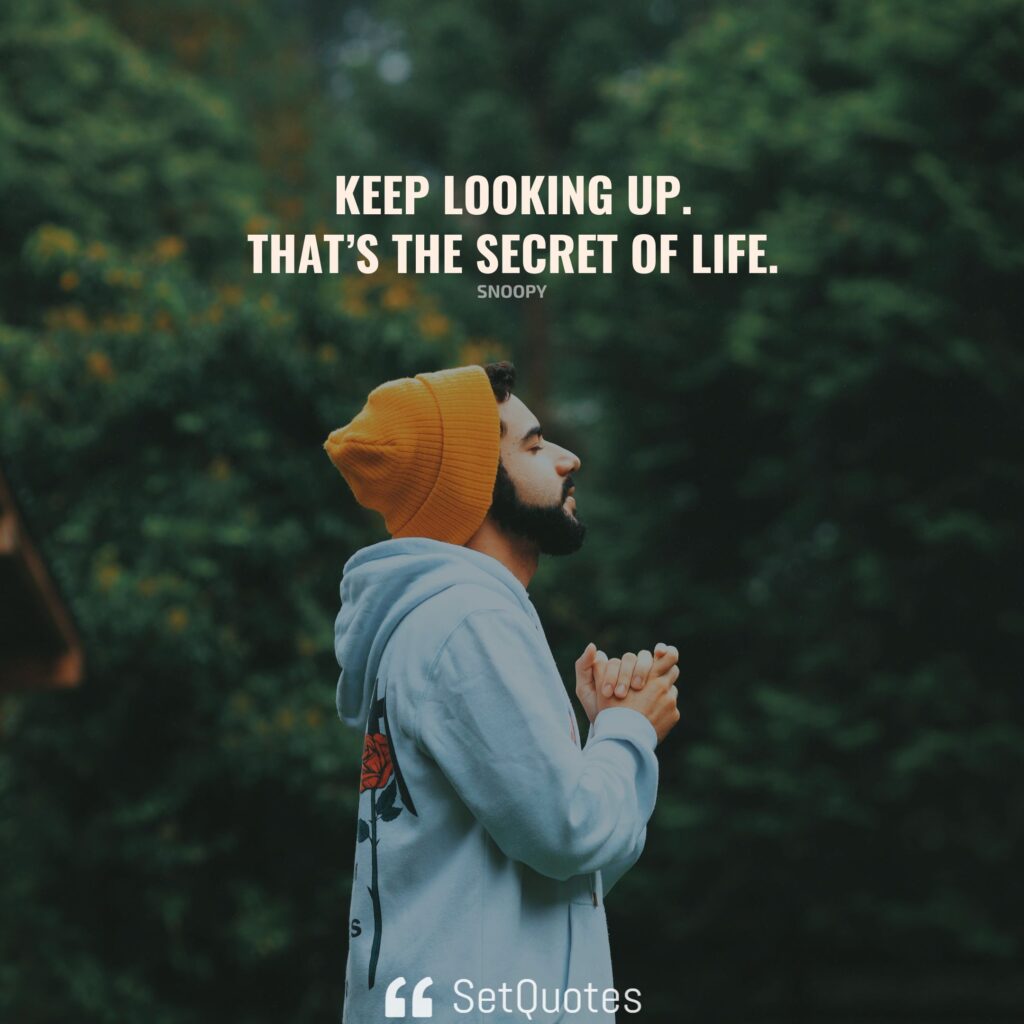 Keep looking up… that's the secret of life.
– Snoopy
40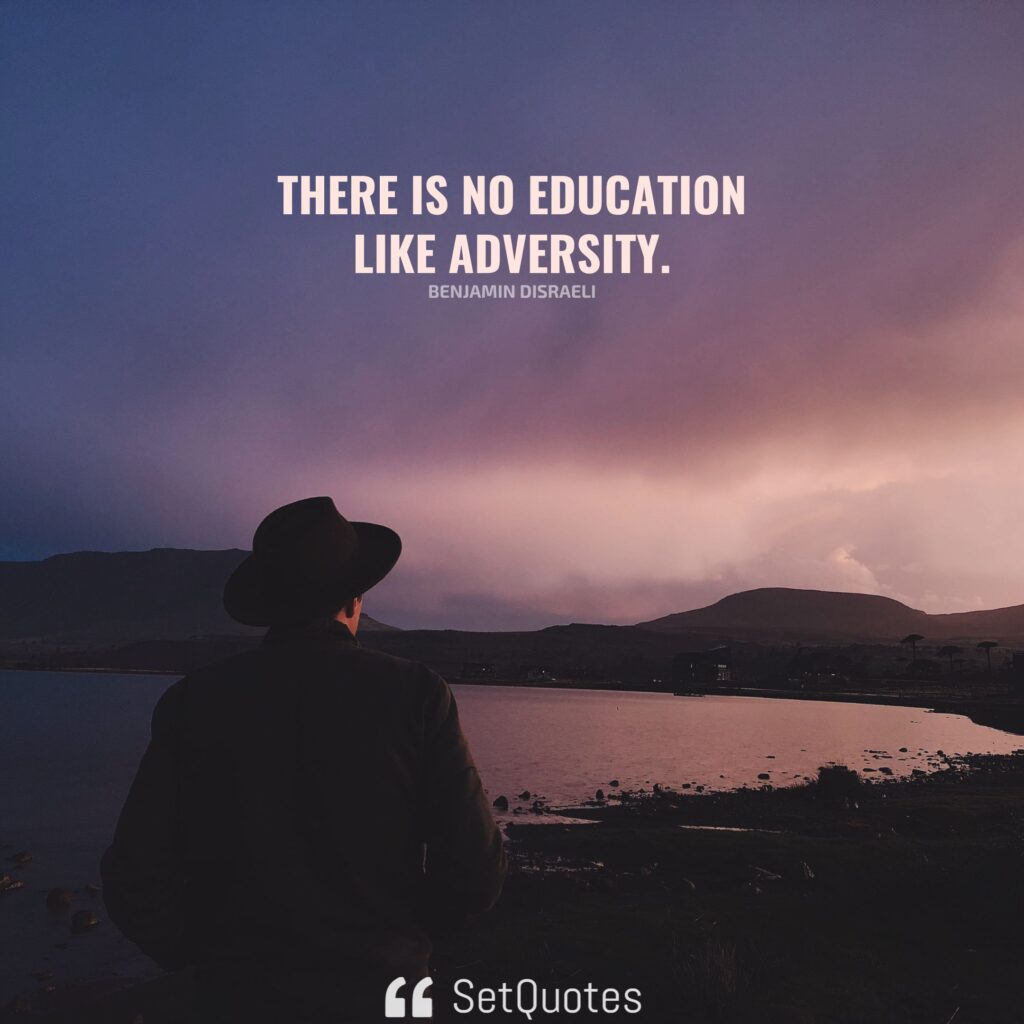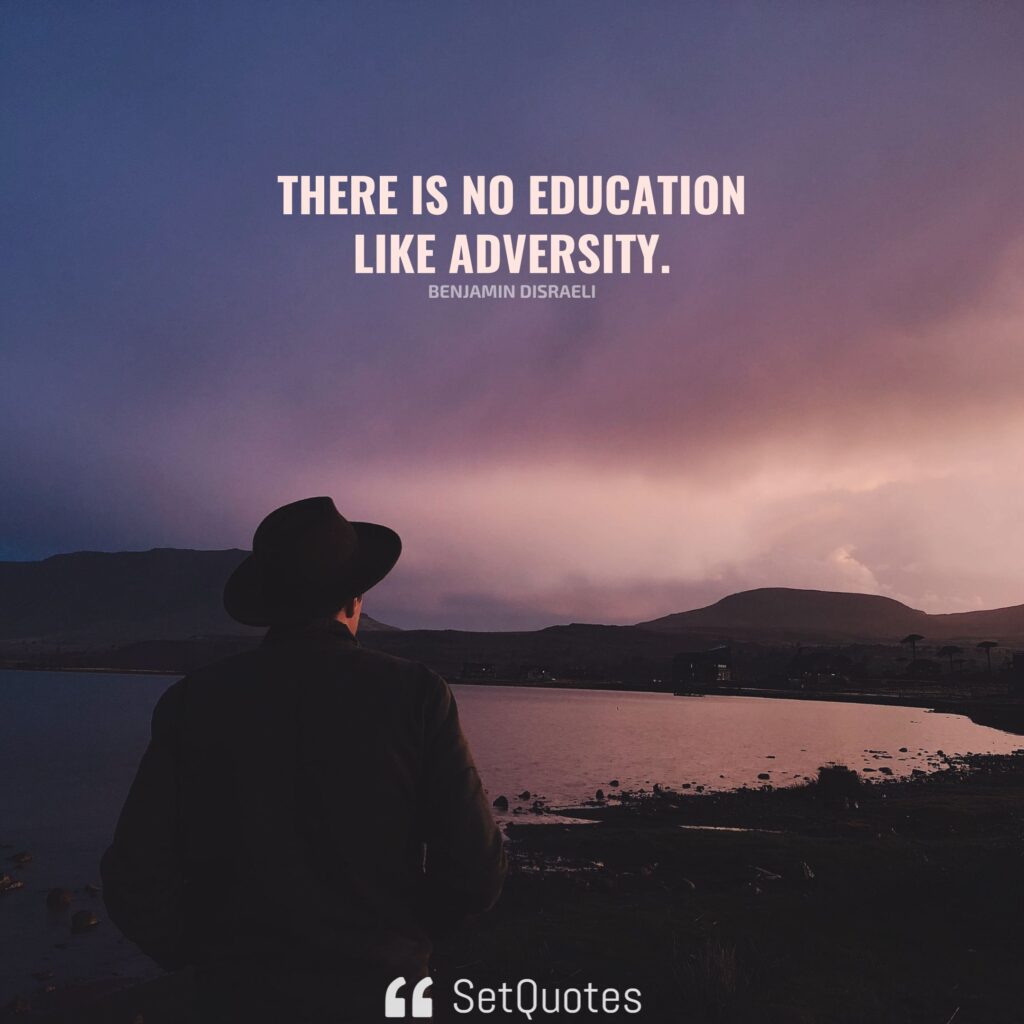 There is no education like adversity.
– Benjamin Disraeli
41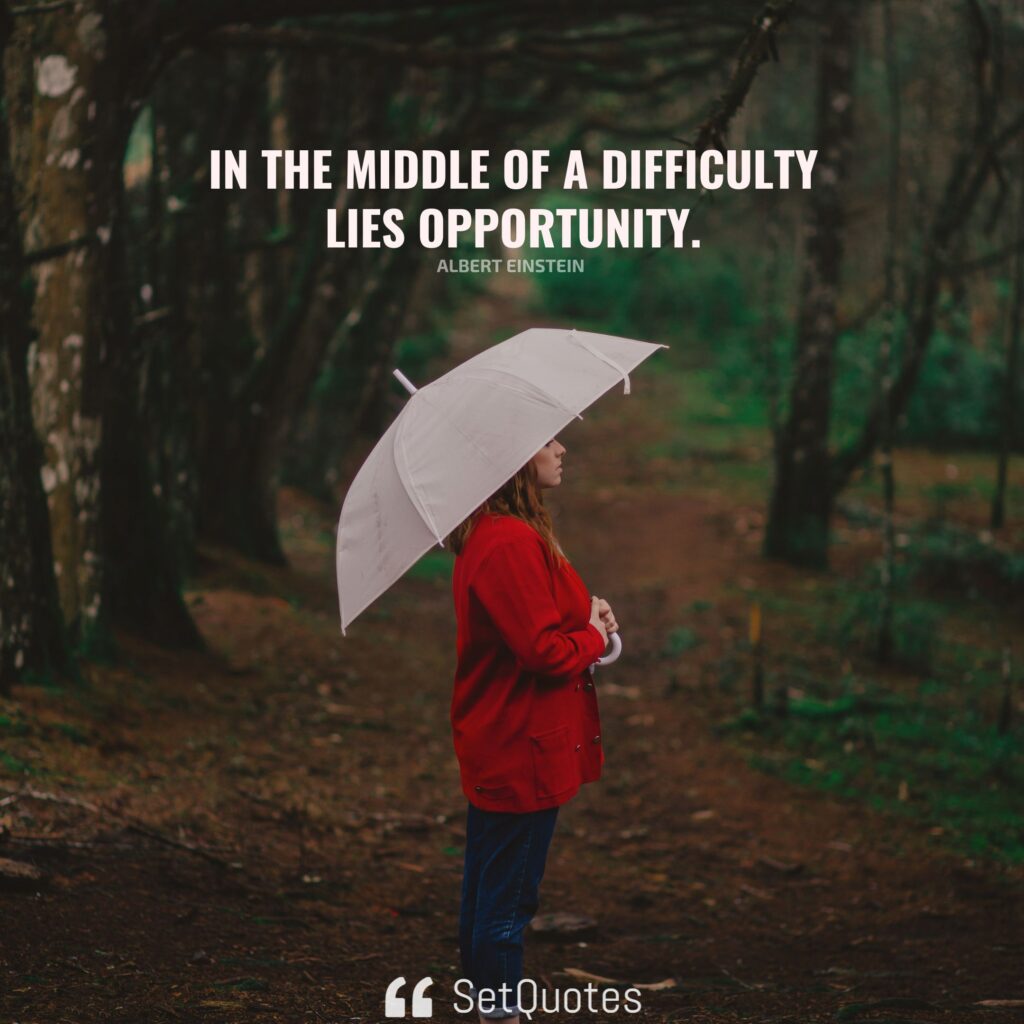 In the middle of a difficulty lies opportunity.
– Albert Einstein
42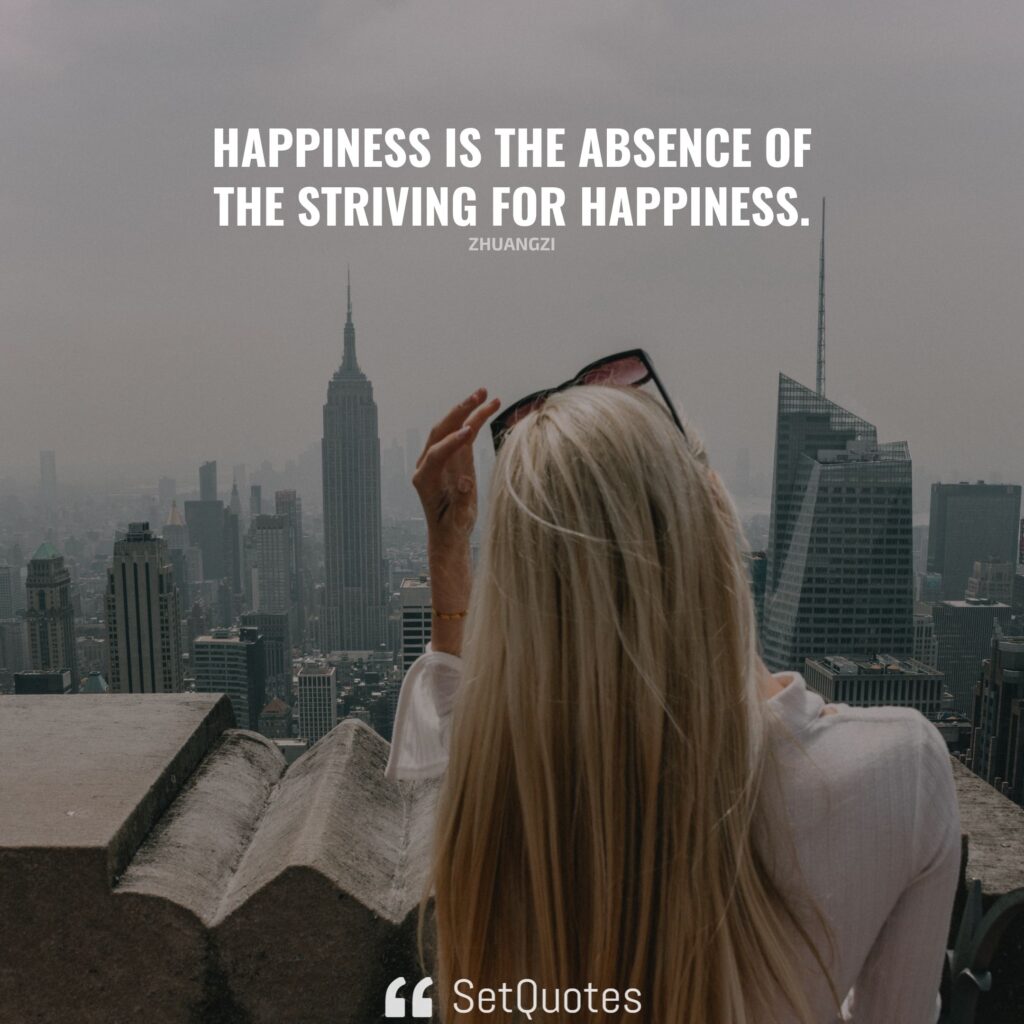 Happiness is the absence of the striving for happiness.
– Zhuangzi
43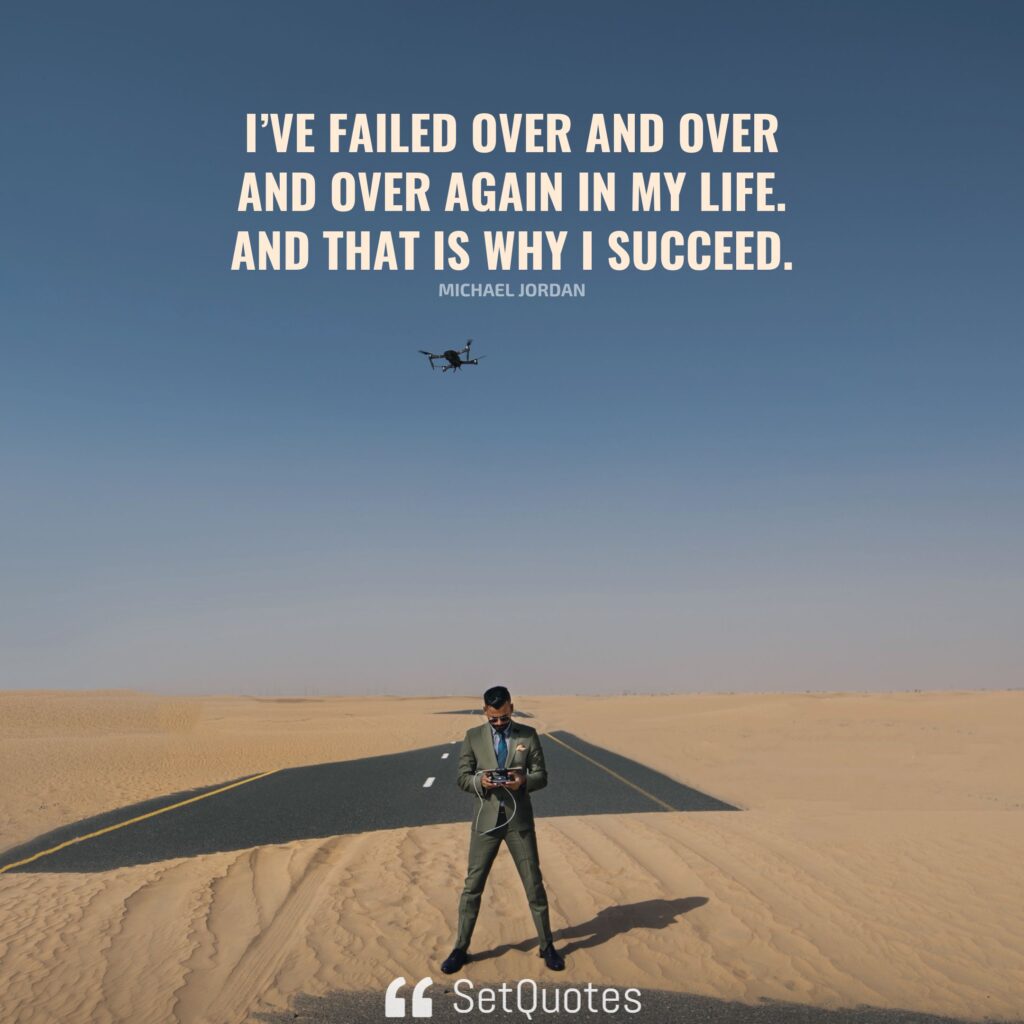 I've failed over and over and over again in my life. And that is why I succeed.
– Michael Jordan
44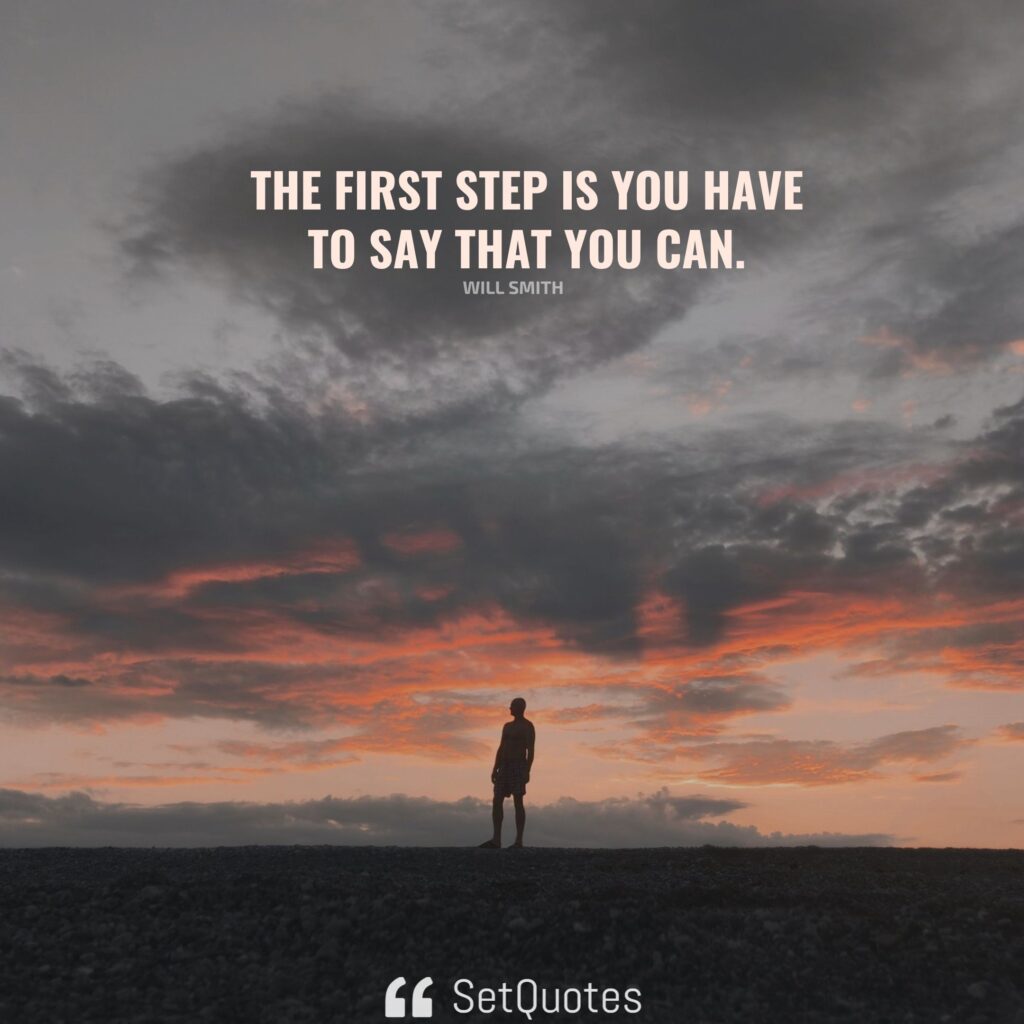 The first step is you have to say that you can.
– Will Smith
45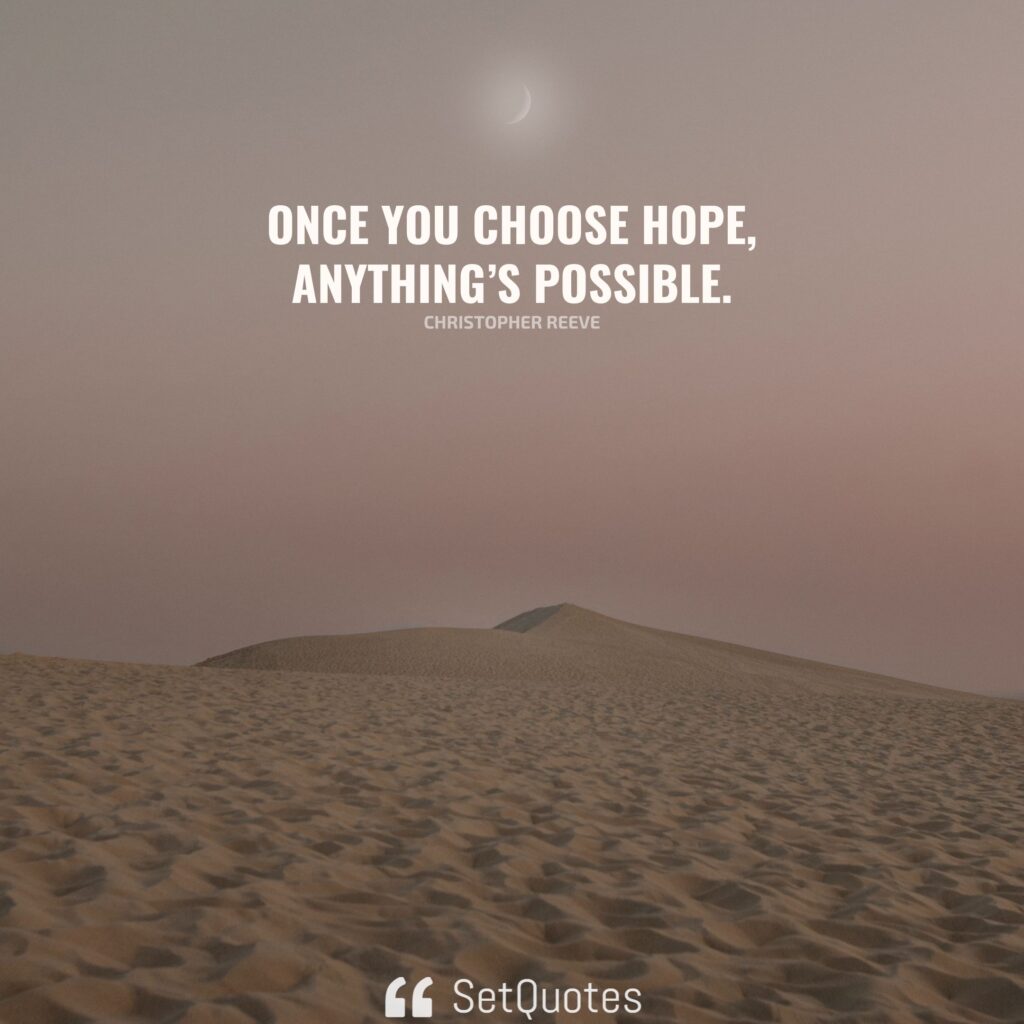 Once you choose hope, anything's possible.
– Christopher Reeve
46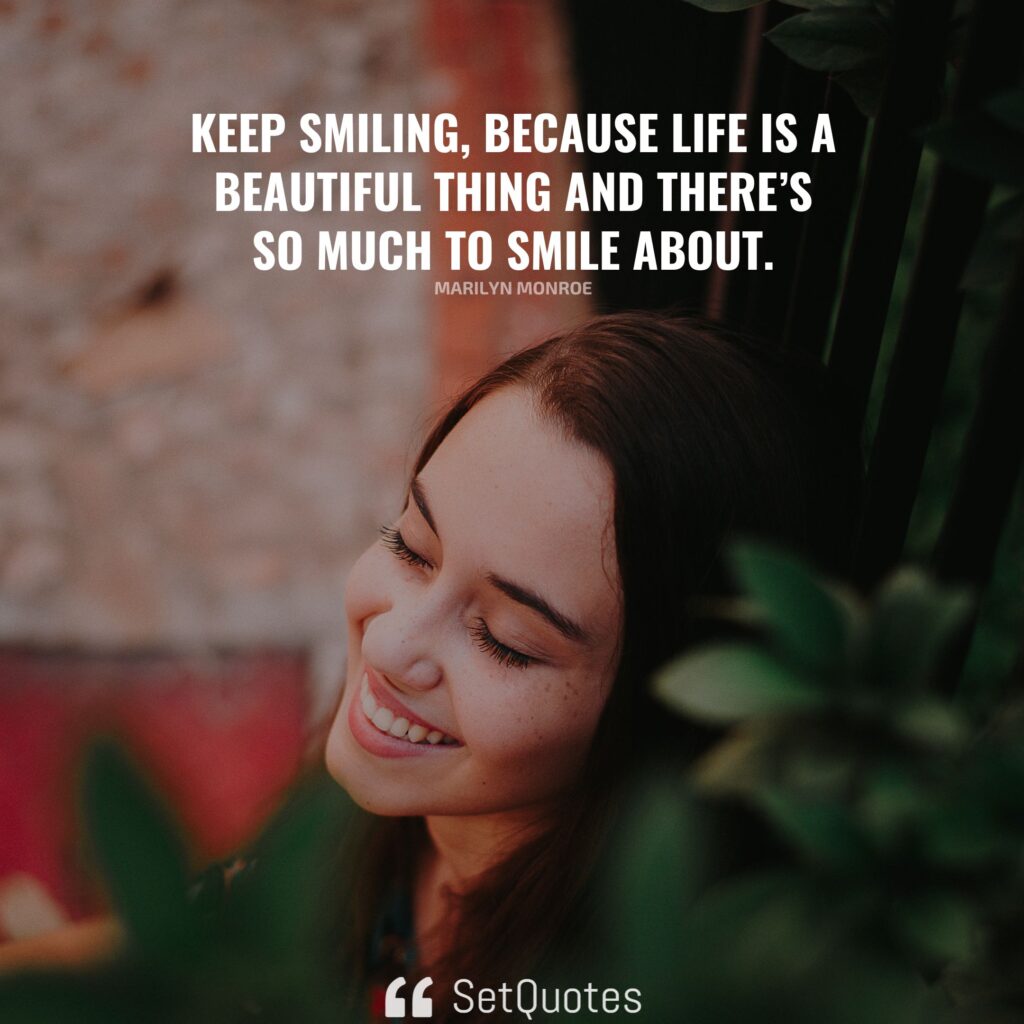 Keep smiling, because life is a beautiful thing and there's so much to smile about.
– Marilyn Monroe
47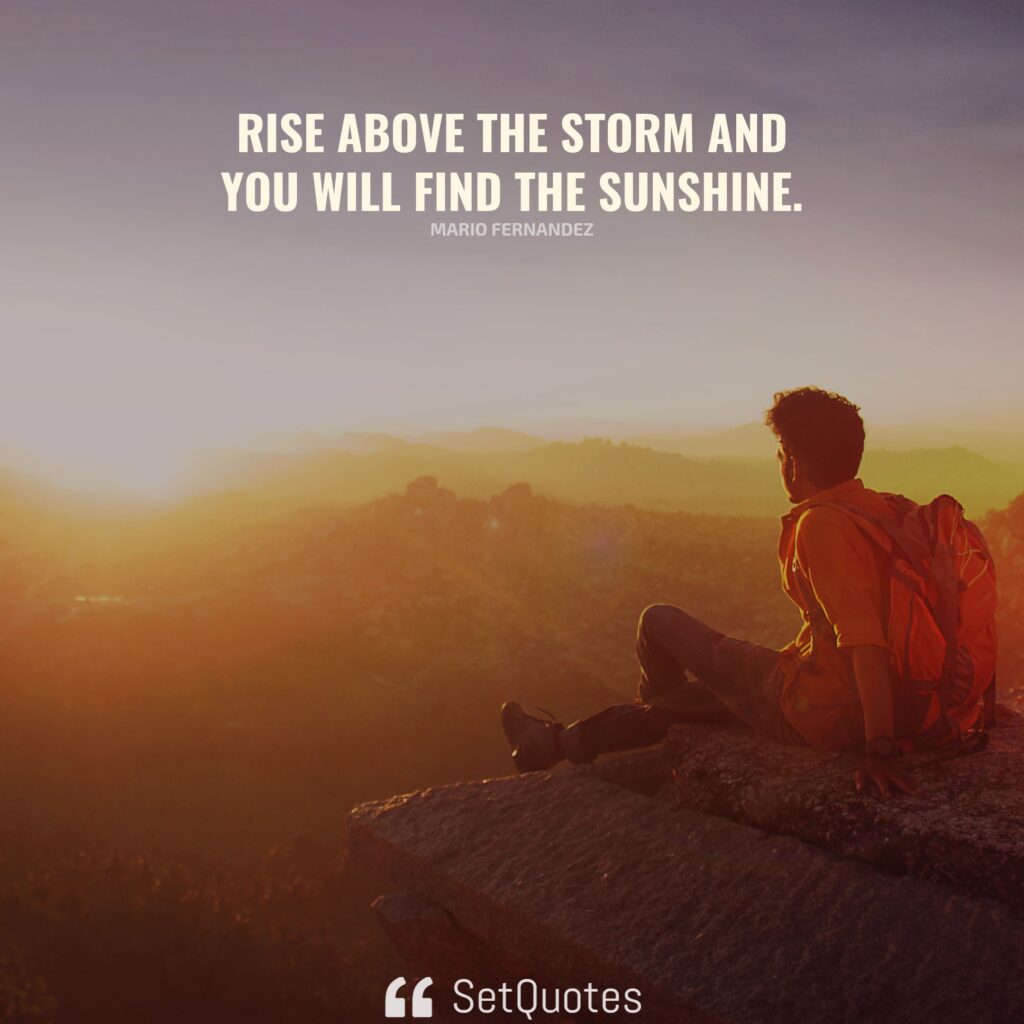 Rise above the storm and you will find the sunshine.
– Mario Fernandez
48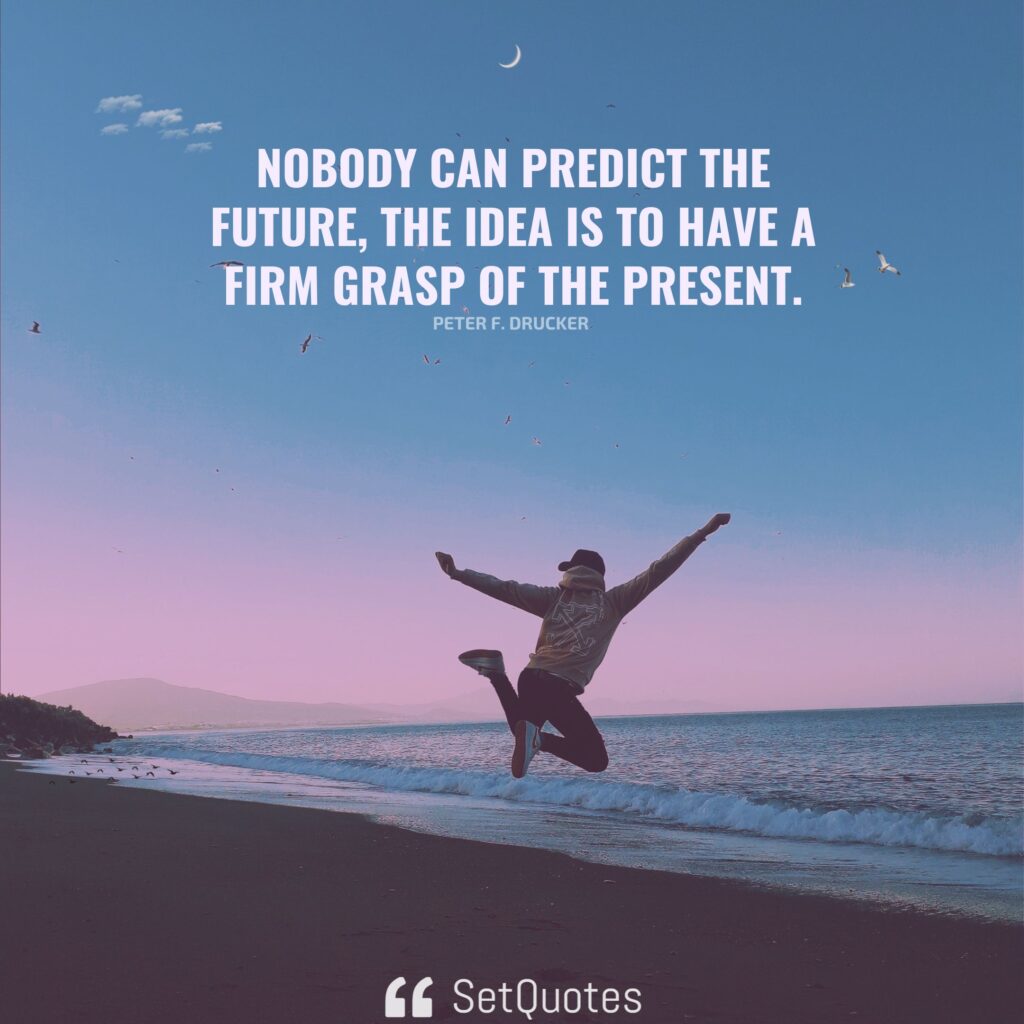 Nobody can predict the future; the idea is to have a firm grasp of the present.
– Peter F. Drucker
49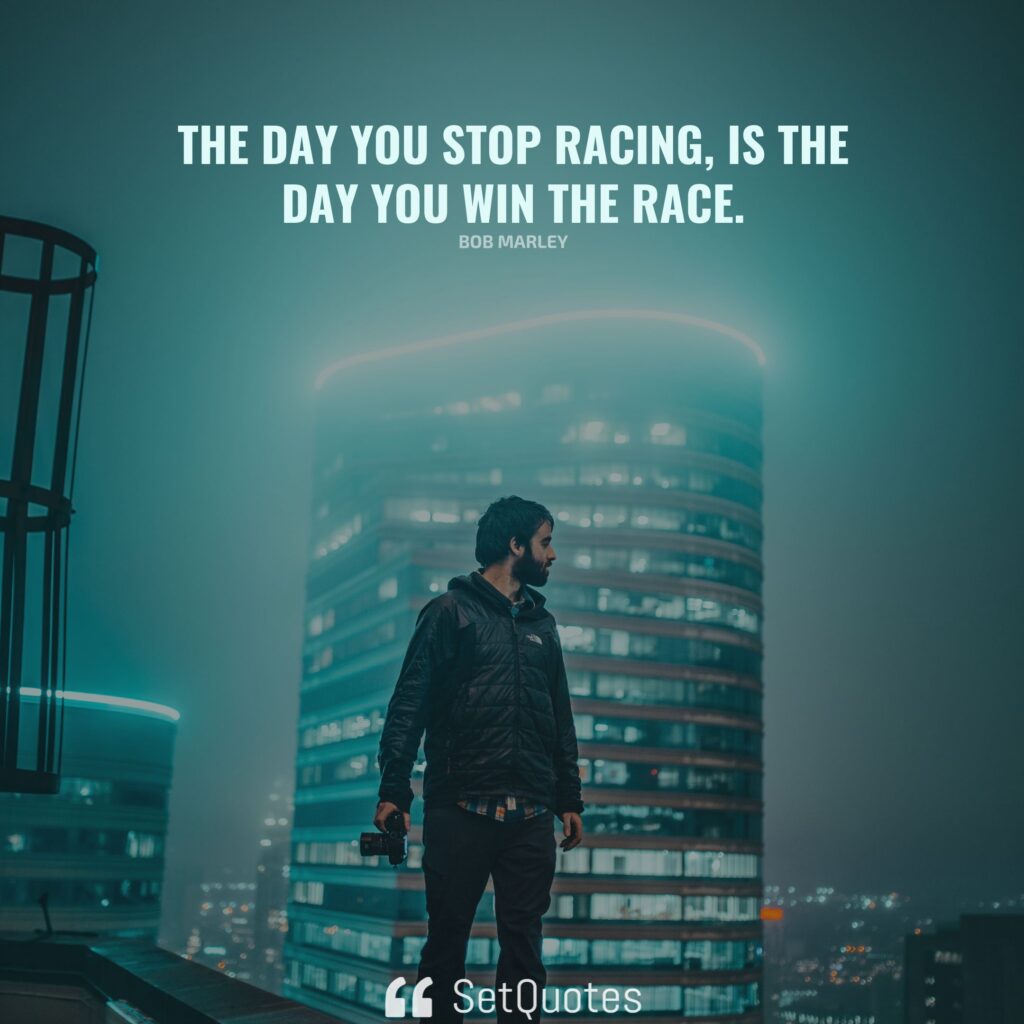 The day you stop racing, is the day you win the race.
– Bob Marley
50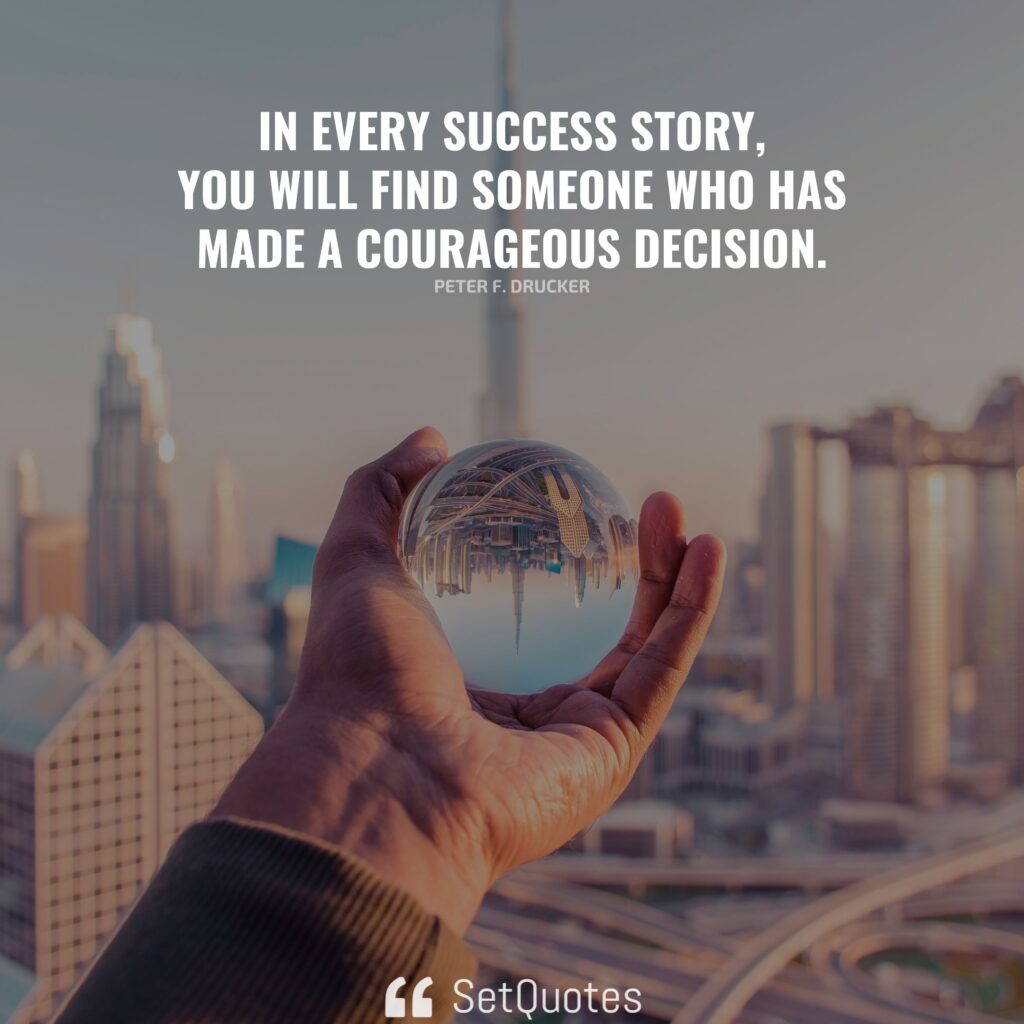 In every success story, you will find someone who has made a courageous decision.
– Peter F. Drucker
51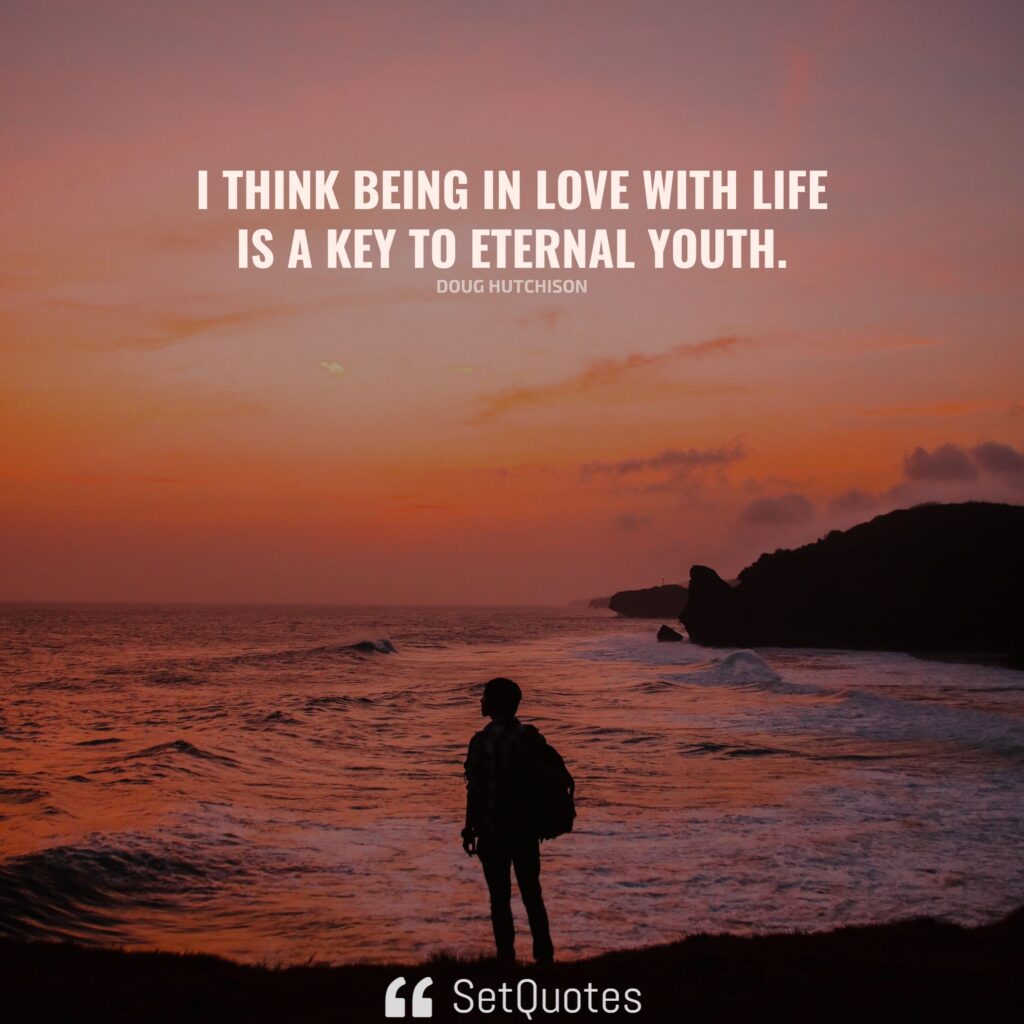 I think being in love with life is a key to eternal youth.
– Doug Hutchison
52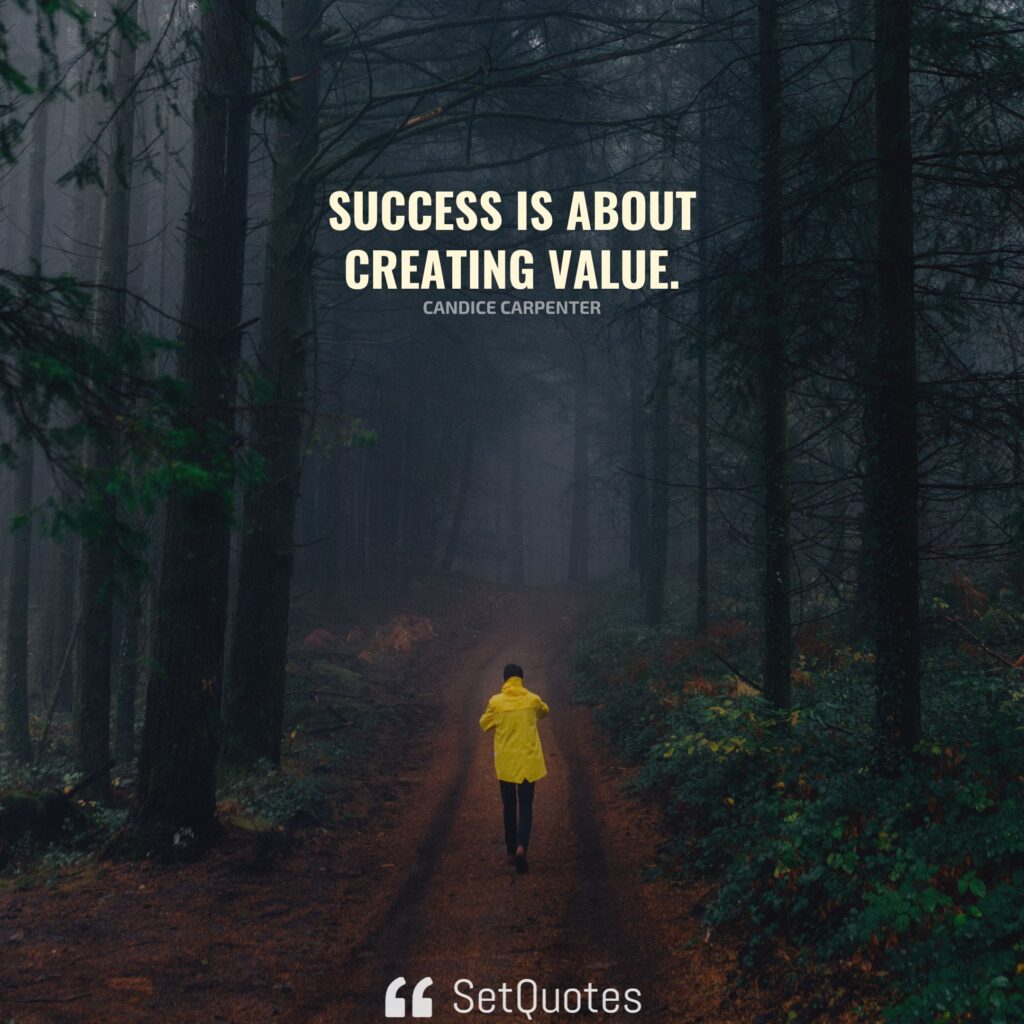 Success is about creating value.
– Candice Carpenter
53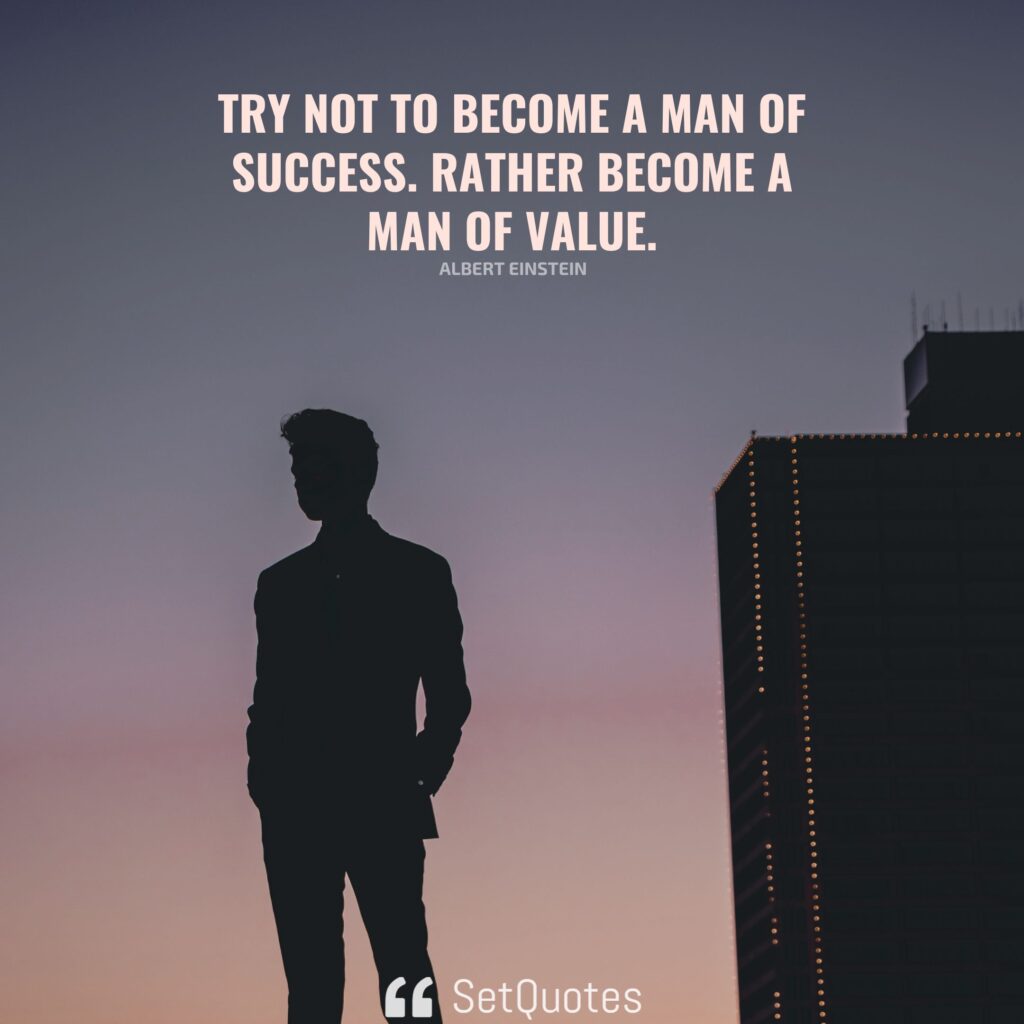 Try not to become a man of success. Rather become a man of value.
– Albert Einstein
54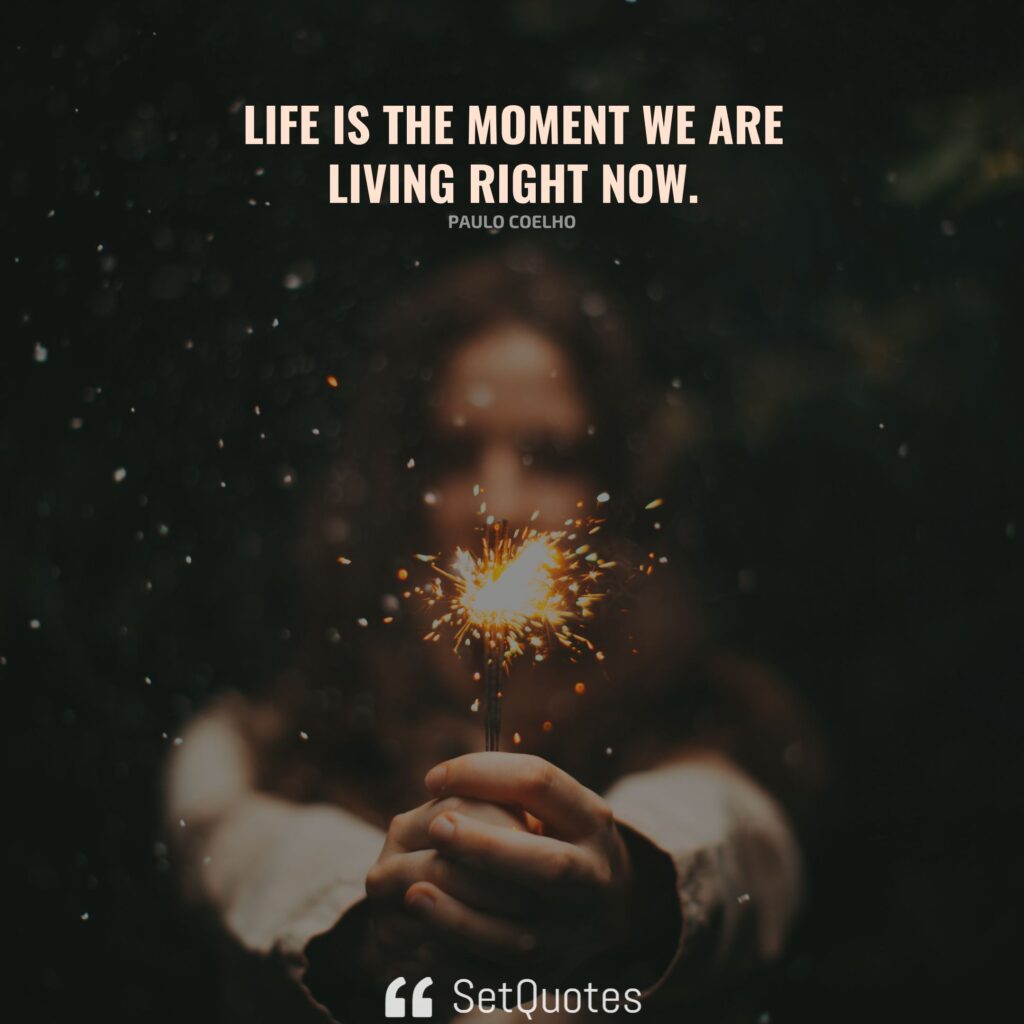 Life is the moment we are living right now.
– Paulo Coelho
55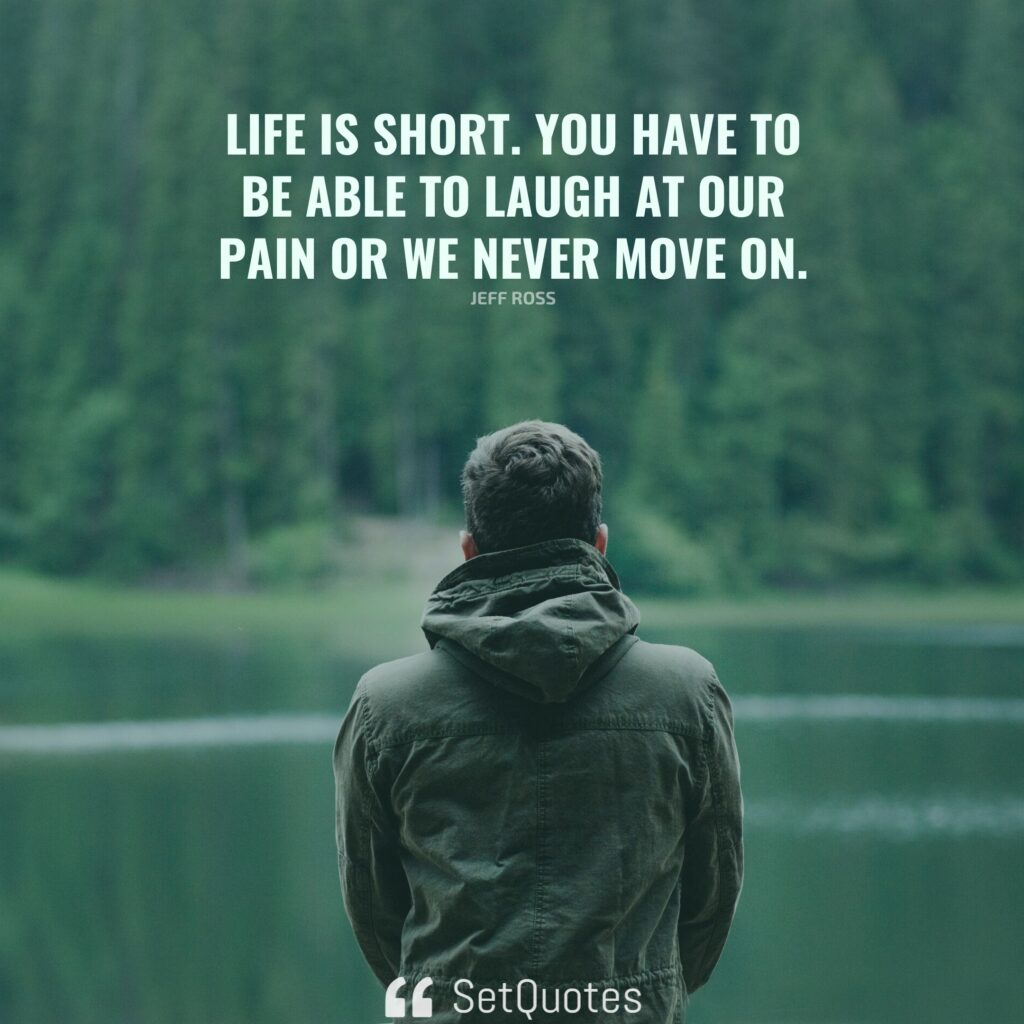 Life is short. You have to be able to laugh at our pain or we never move on.
– Jeff Ross
56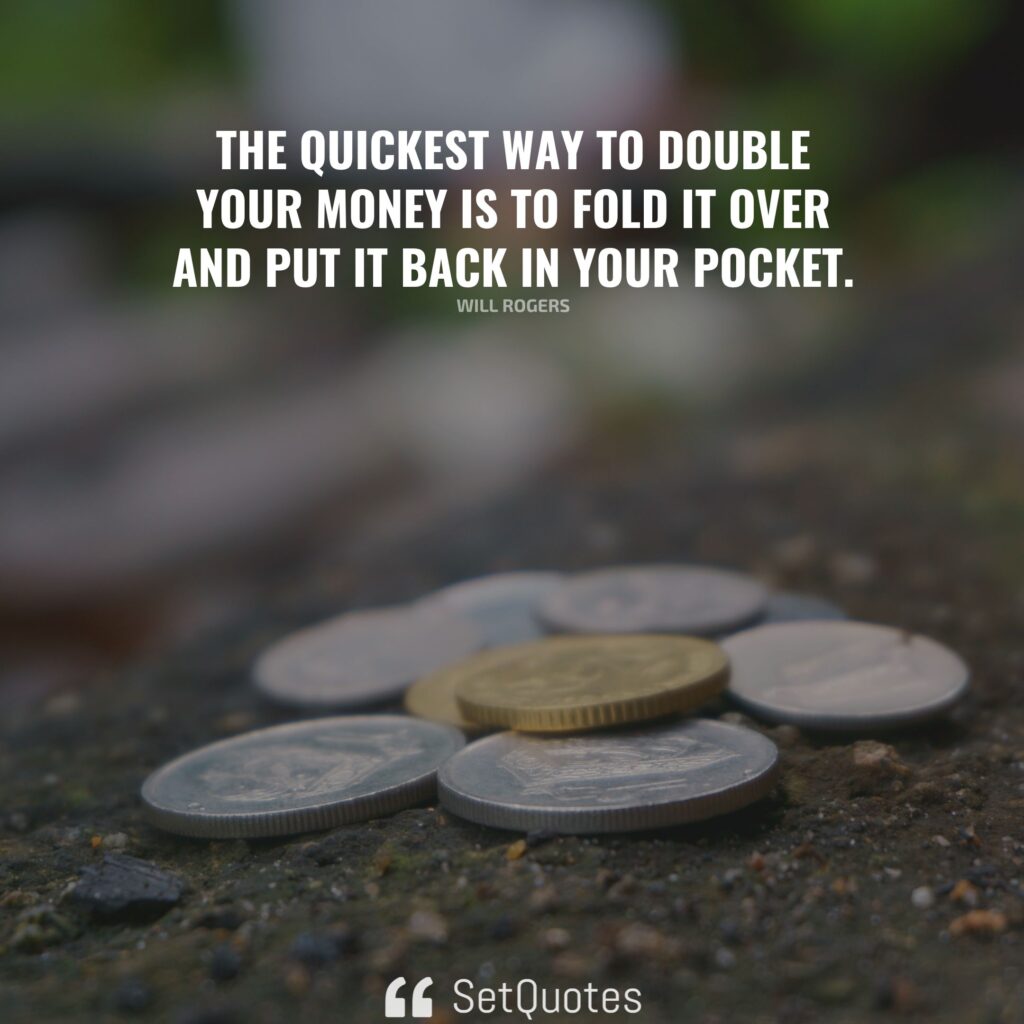 The quickest way to double your money is to fold it over and put it back in your pocket.
– Will Rogers
57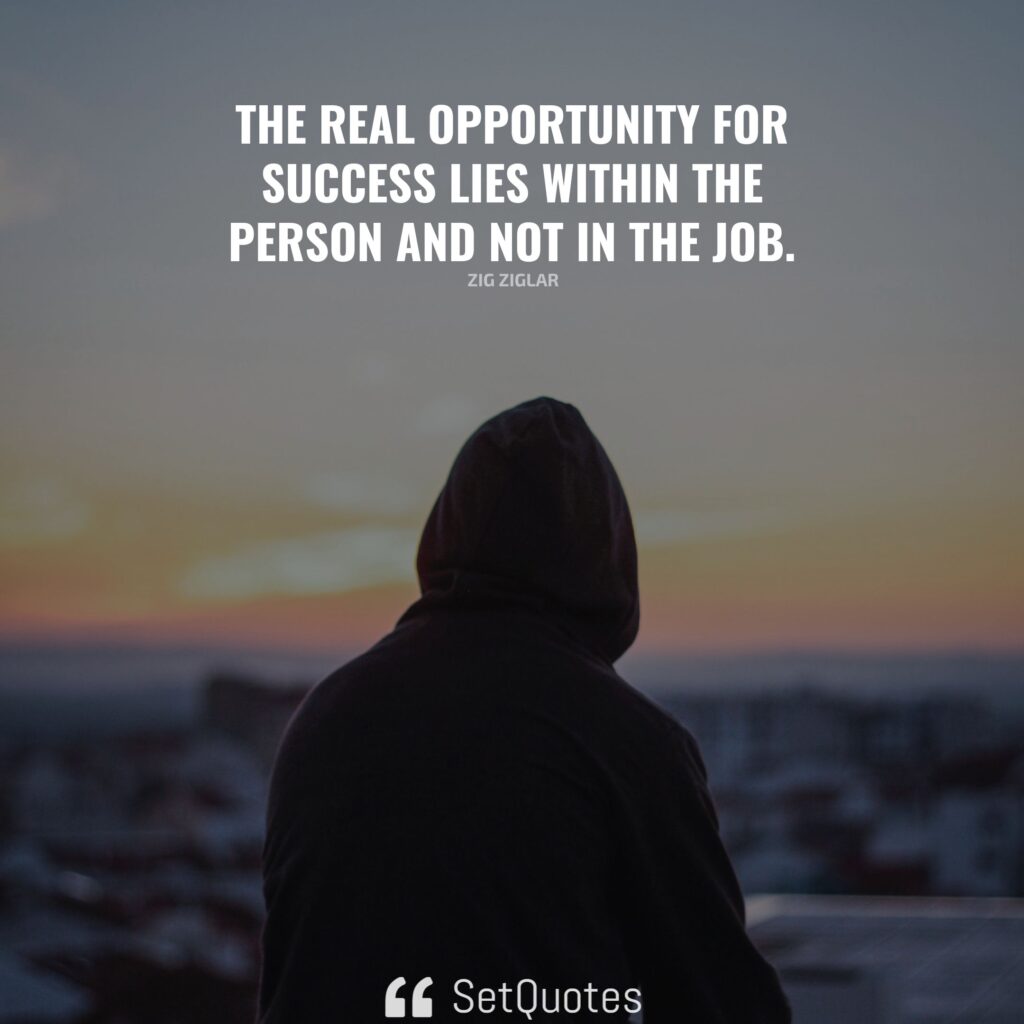 The real opportunity for success lies within the person and not in the job.
– Zig Ziglar
58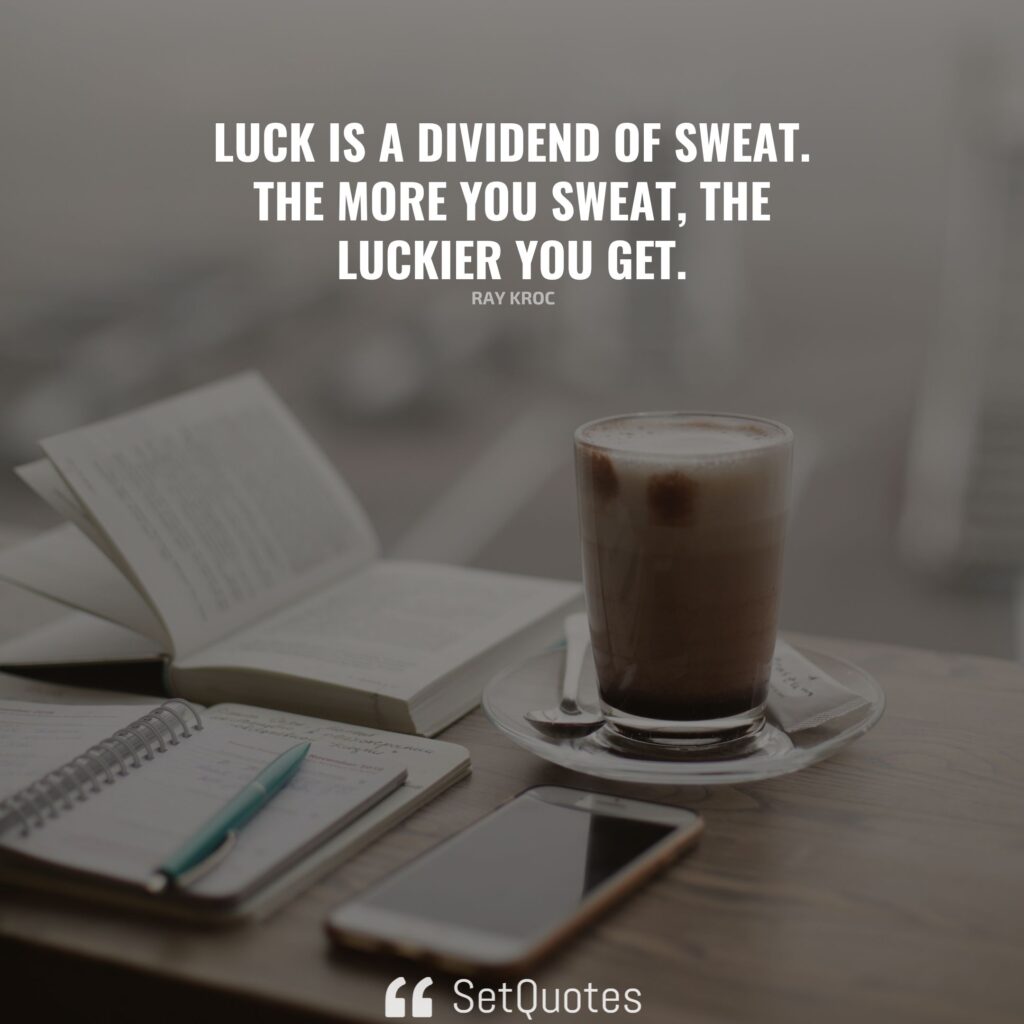 Luck is a dividend of sweat. The more you sweat, the luckier you get.
– Ray Kroc
59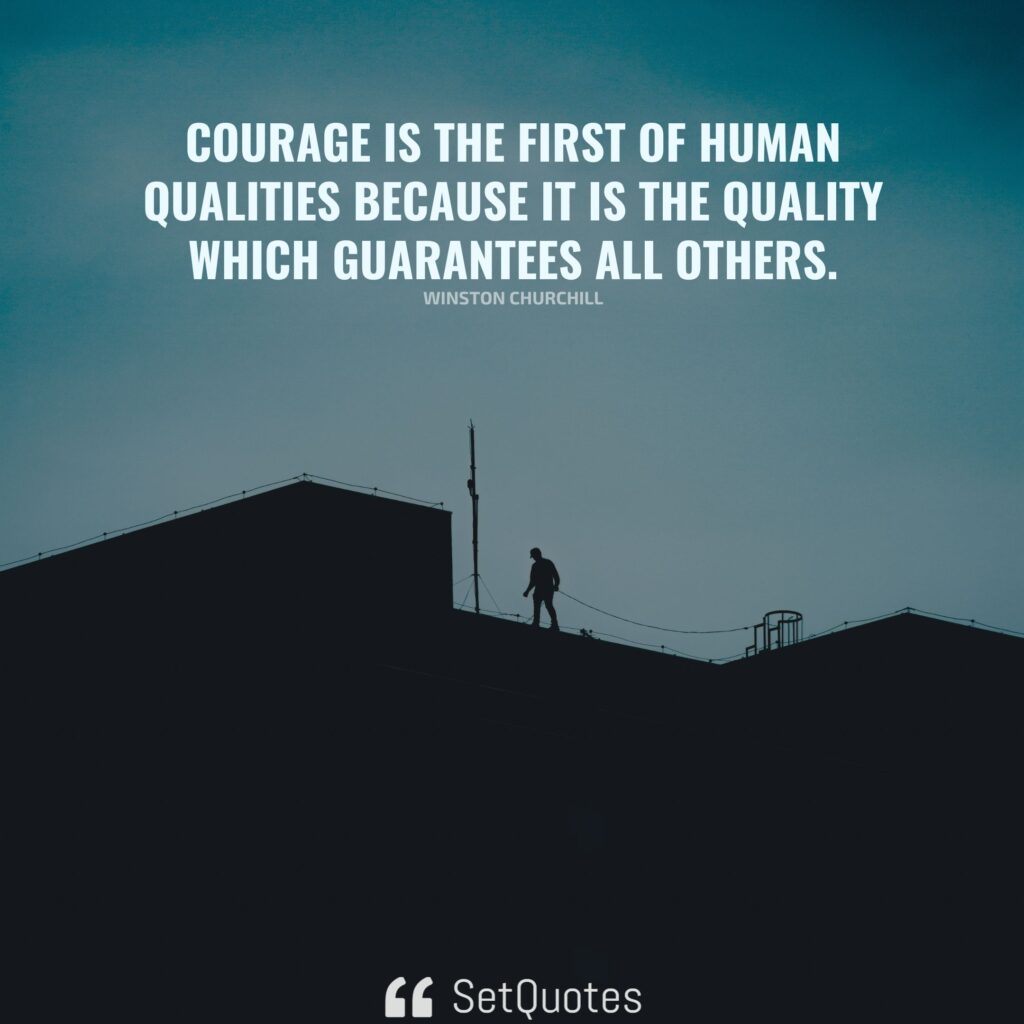 Courage is the first of human qualities because it is the quality which guarantees all others.
– Winston Churchill
60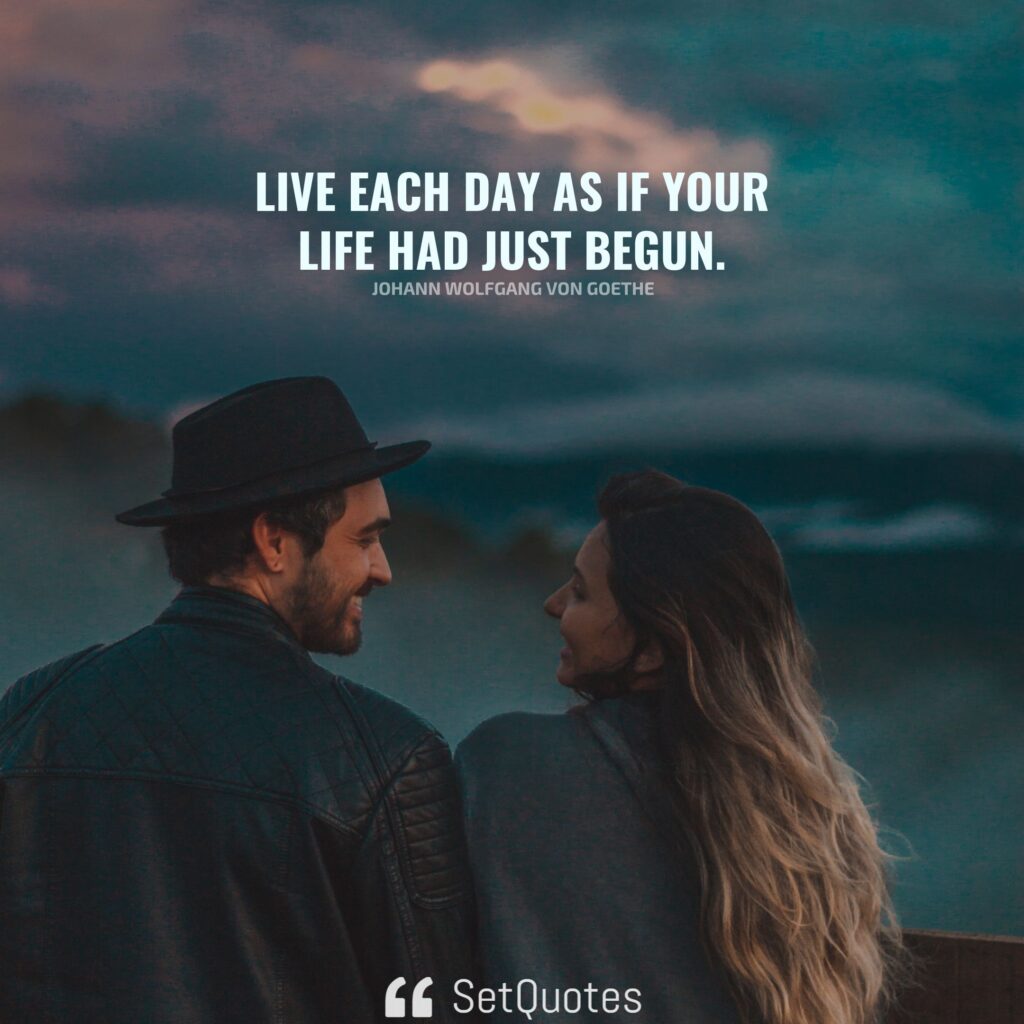 Live each day as if your life had just begun.
– Johann Wolfgang Von Goethe
61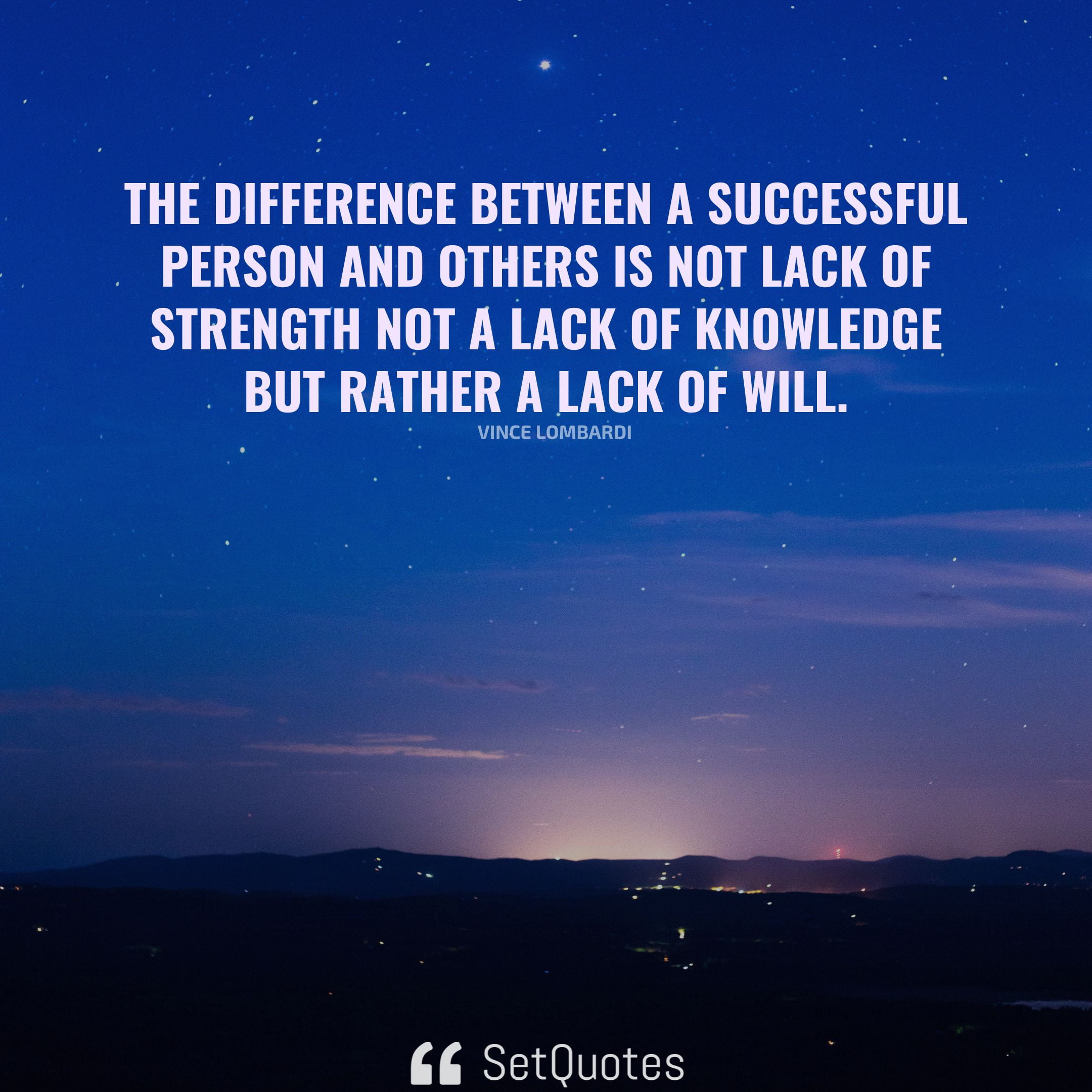 The difference between a successful person and others is not lack of strength not a lack of knowledge but rather a lack of will.
– Vince Lombardi
62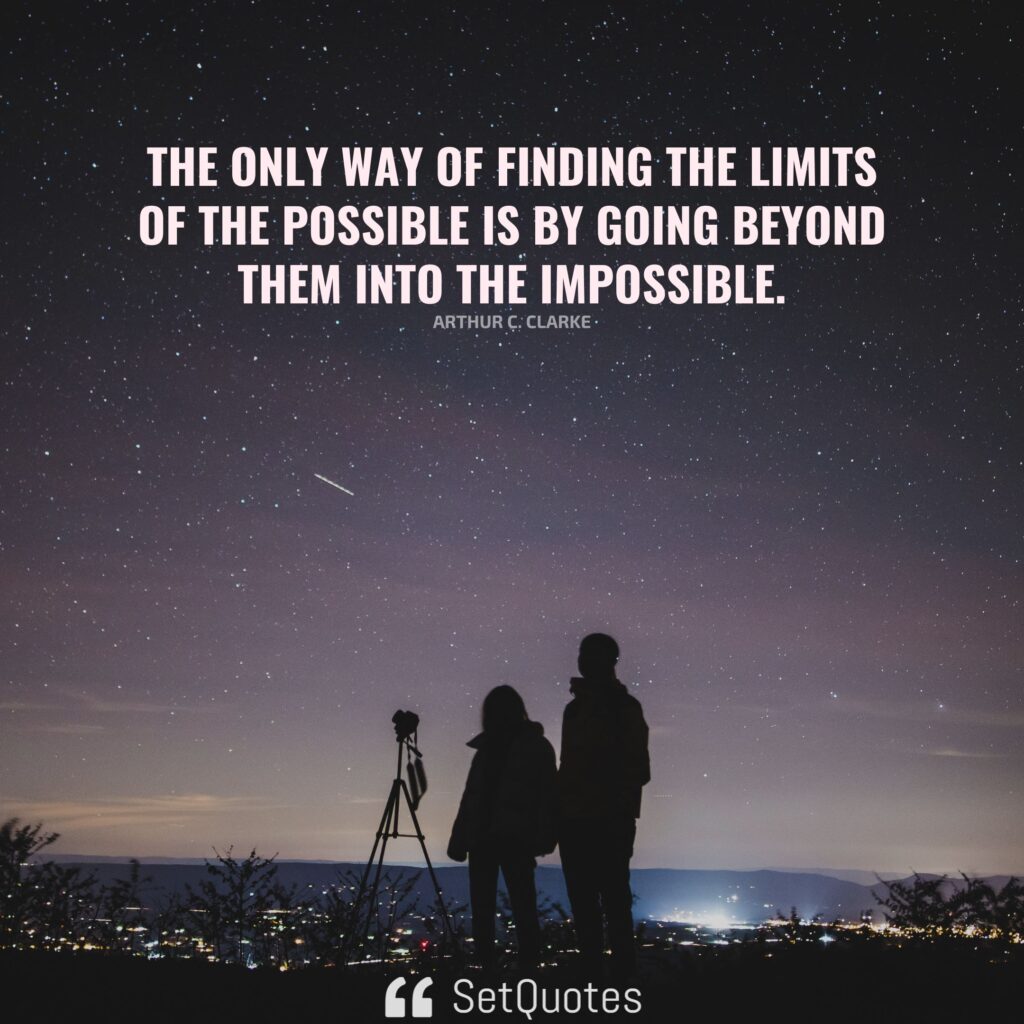 The only way of finding the limits of the possible is by going beyond them into the impossible.
– Arthur C. Clarke
63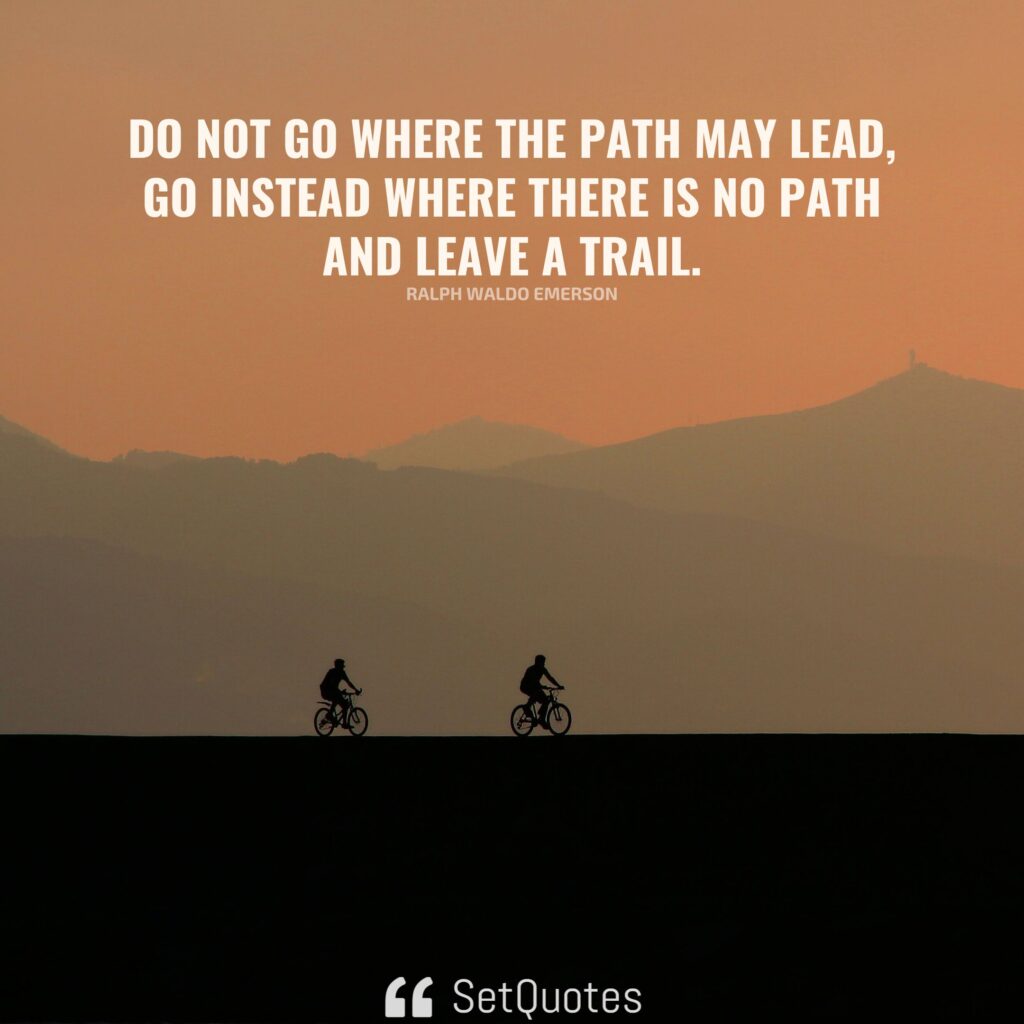 Do not go where the path may lead, go instead where there is no path and leave a trail.
– Ralph Waldo Emerson
64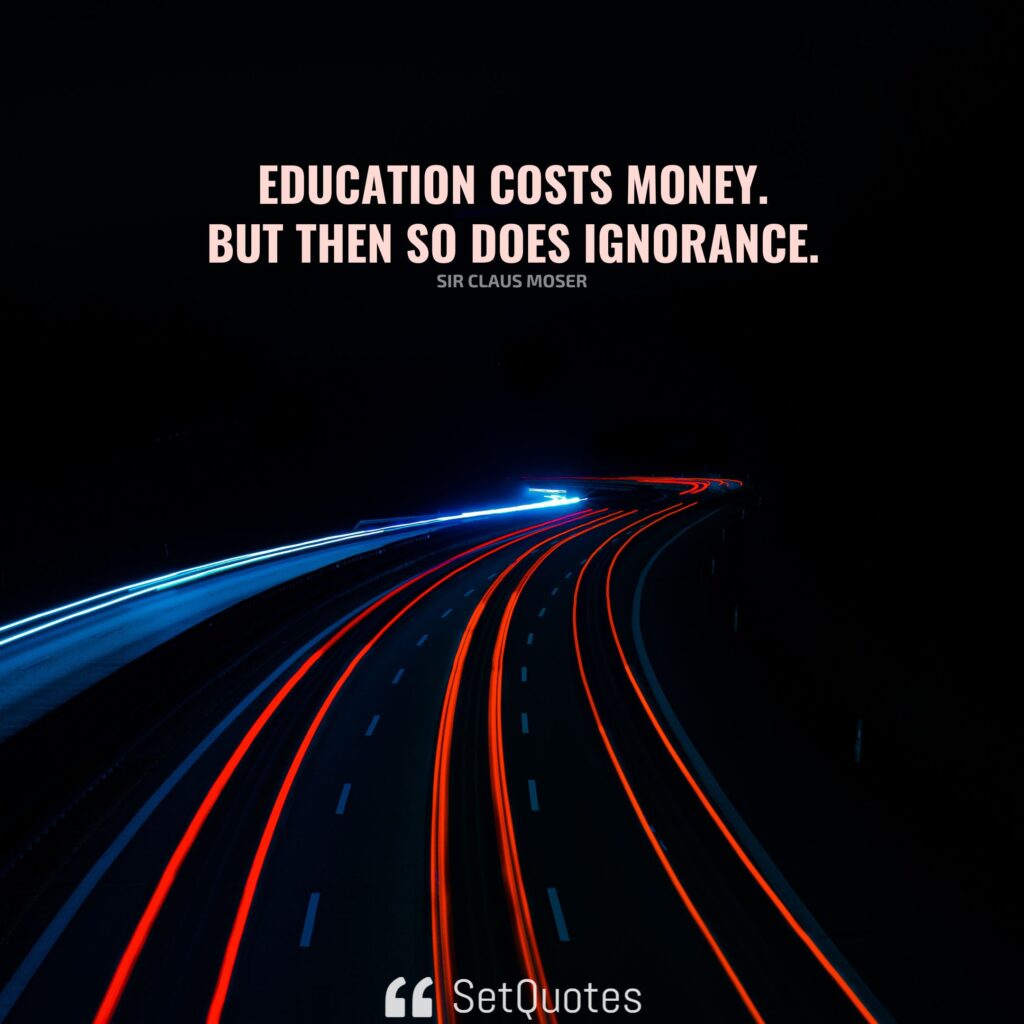 Education costs money. But then so does ignorance.
– Sir Claus Moser
65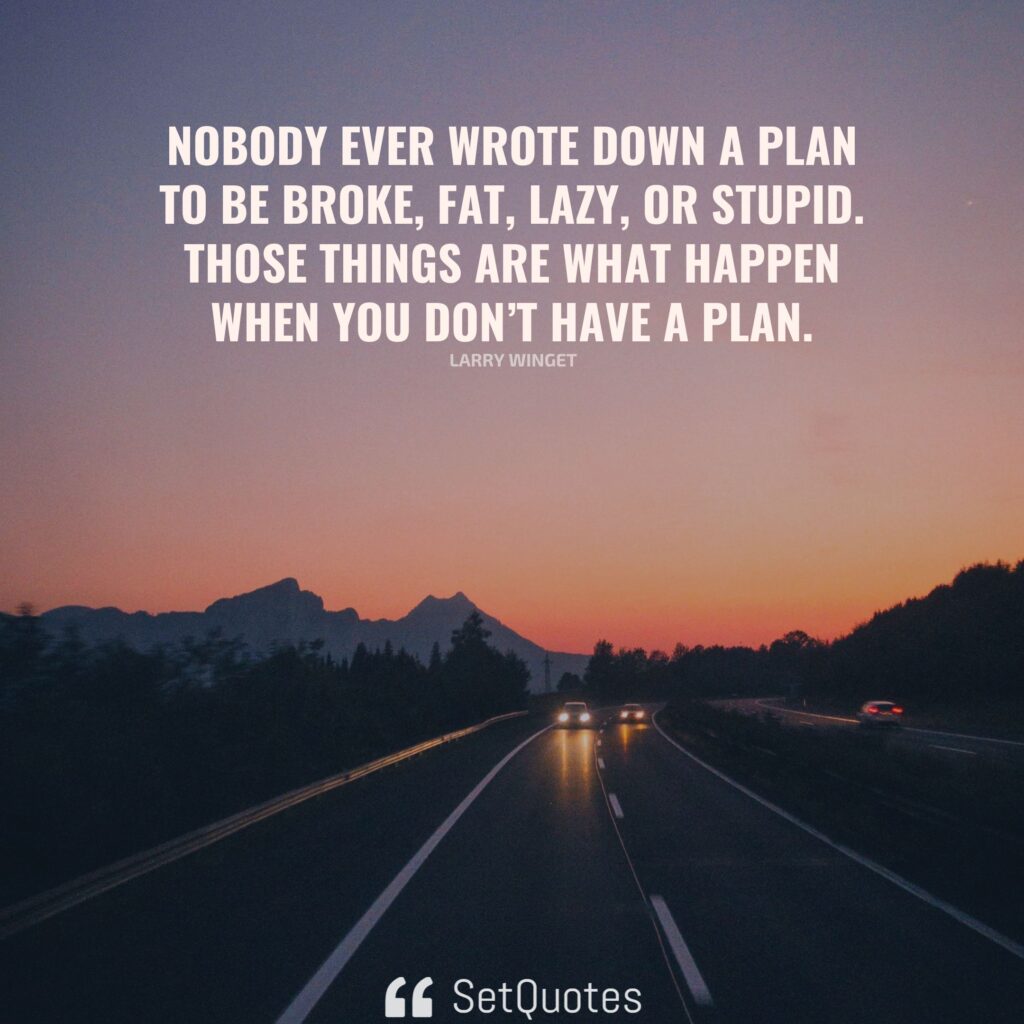 Nobody ever wrote down a plan to be broke, fat, lazy, or stupid. Those things are what happen when you don't have a plan.
– Larry Winget
66
Challenges are what make life interesting and overcoming them is what makes life meaningful.
– Joshua J. Marine
67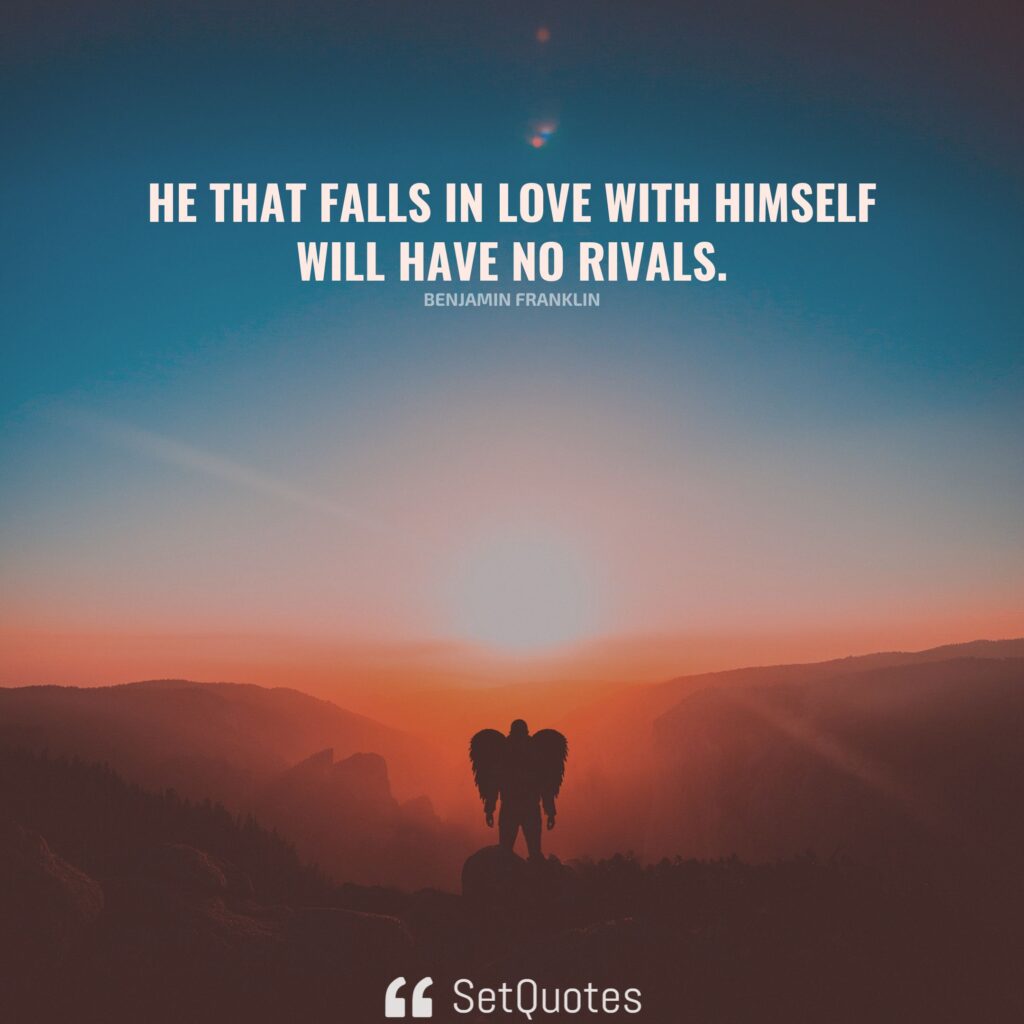 He that falls in love with himself will have no rivals.
– Benjamin Franklin
68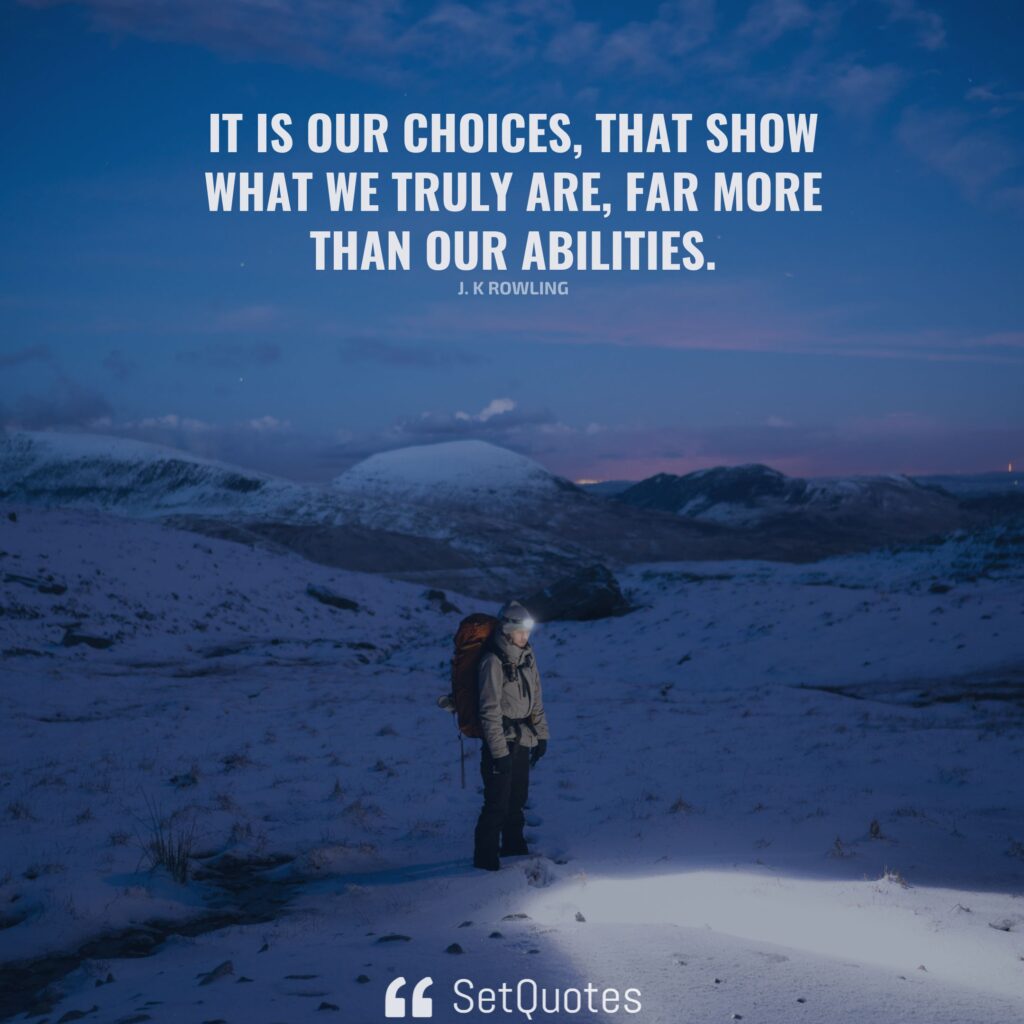 It is our choices, that show what we truly are, far more than our abilities.
– J. K Rowling
69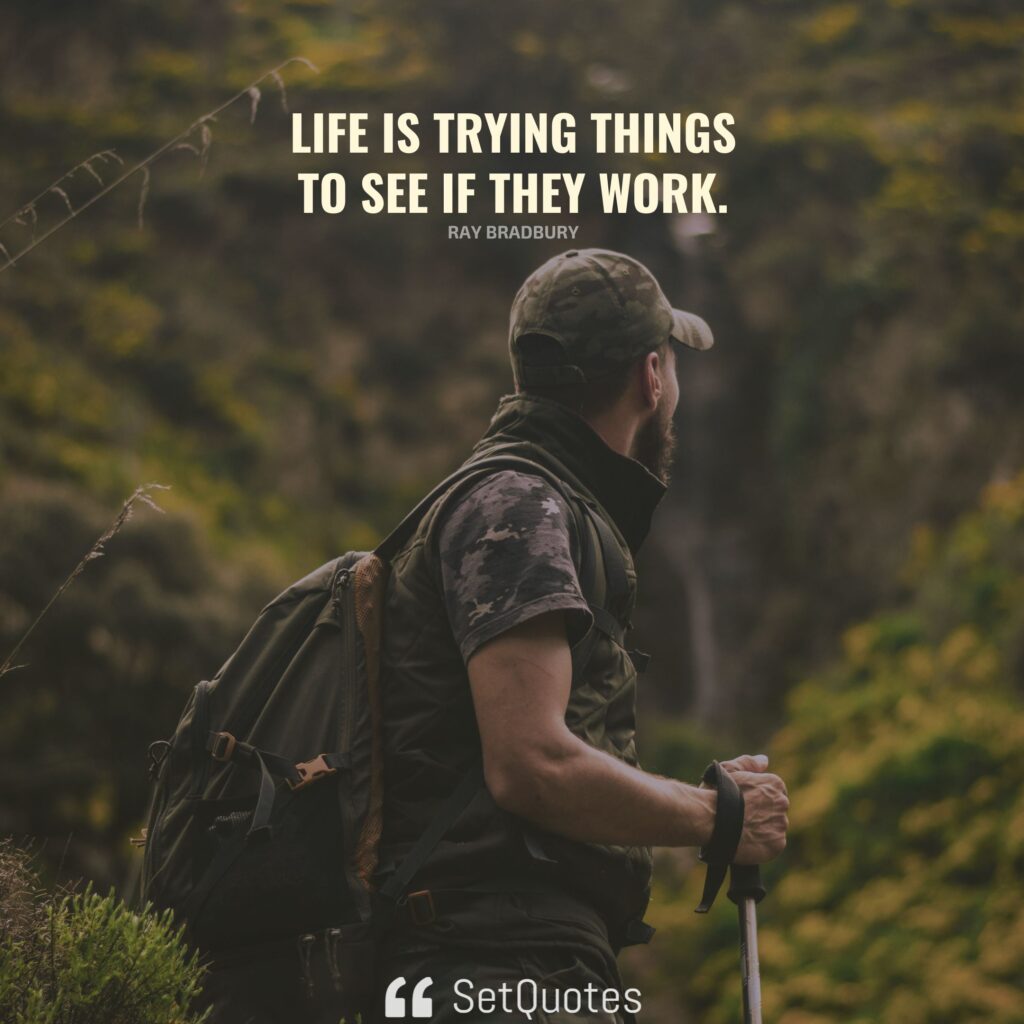 Life is trying things to see if they work.
– Ray Bradbury
70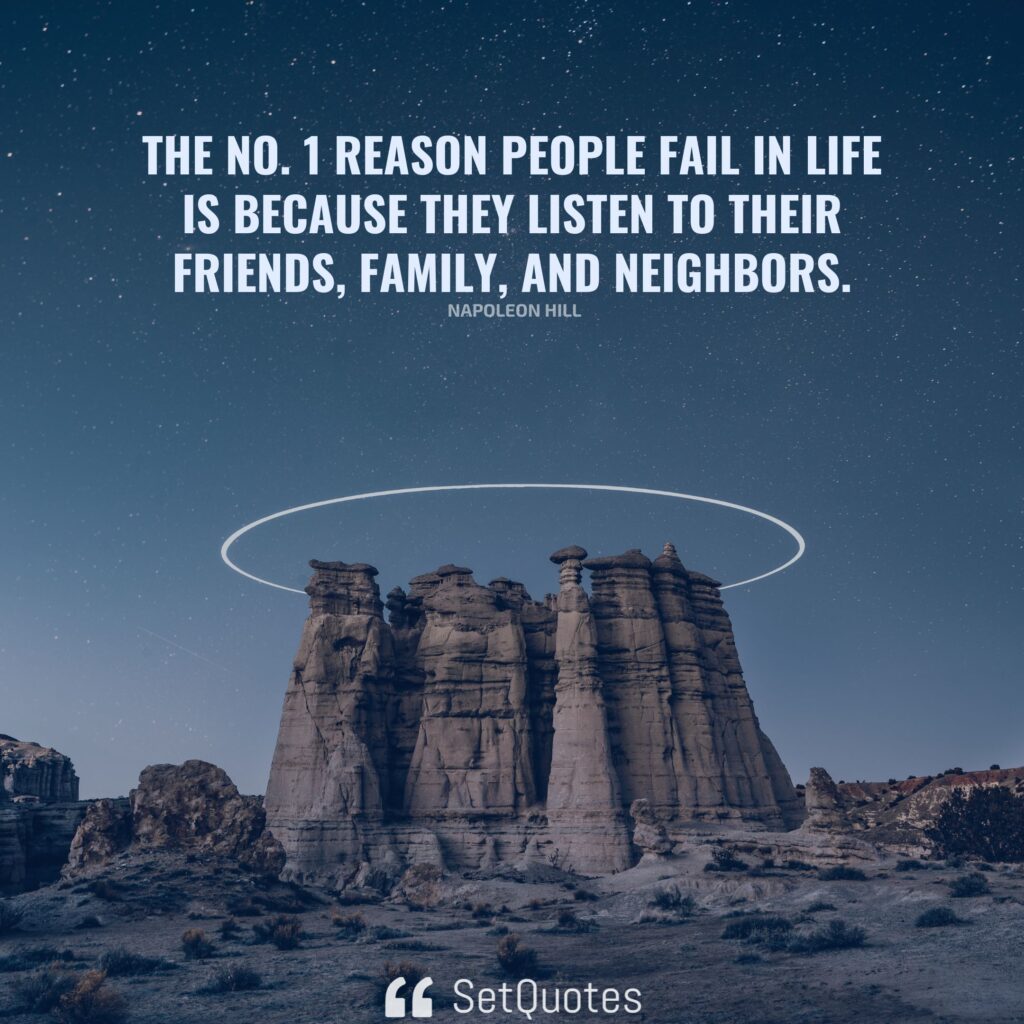 The No. 1 reason people fail in life is because they listen to their friends, family, and neighbors.
– Napoleon Hill
71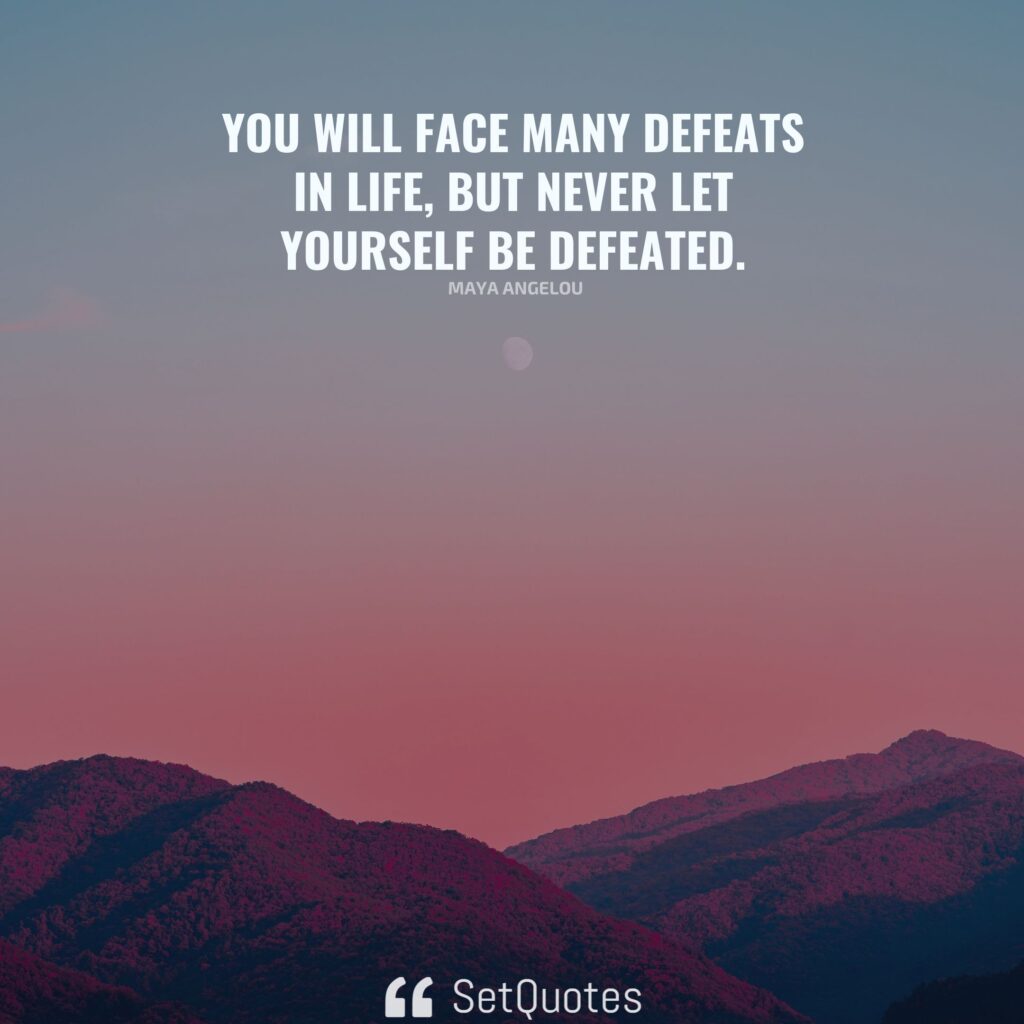 You will face many defeats in life, but never let yourself be defeated.
– Maya Angelou
72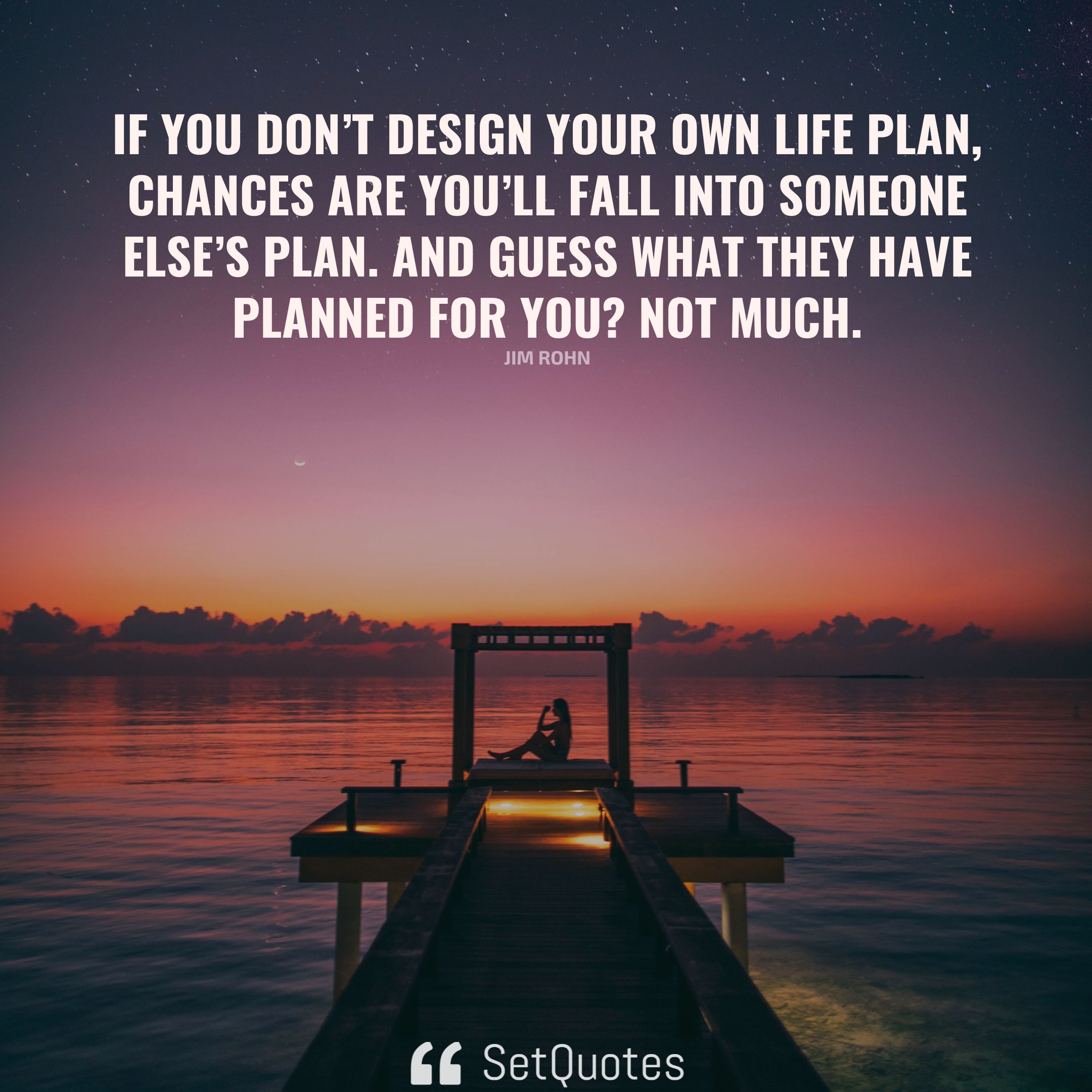 If you don't design your own life plan, chances are you'll fall into someone else's plan. And guess what they have planned for you? Not much.
– Jim Rohn
73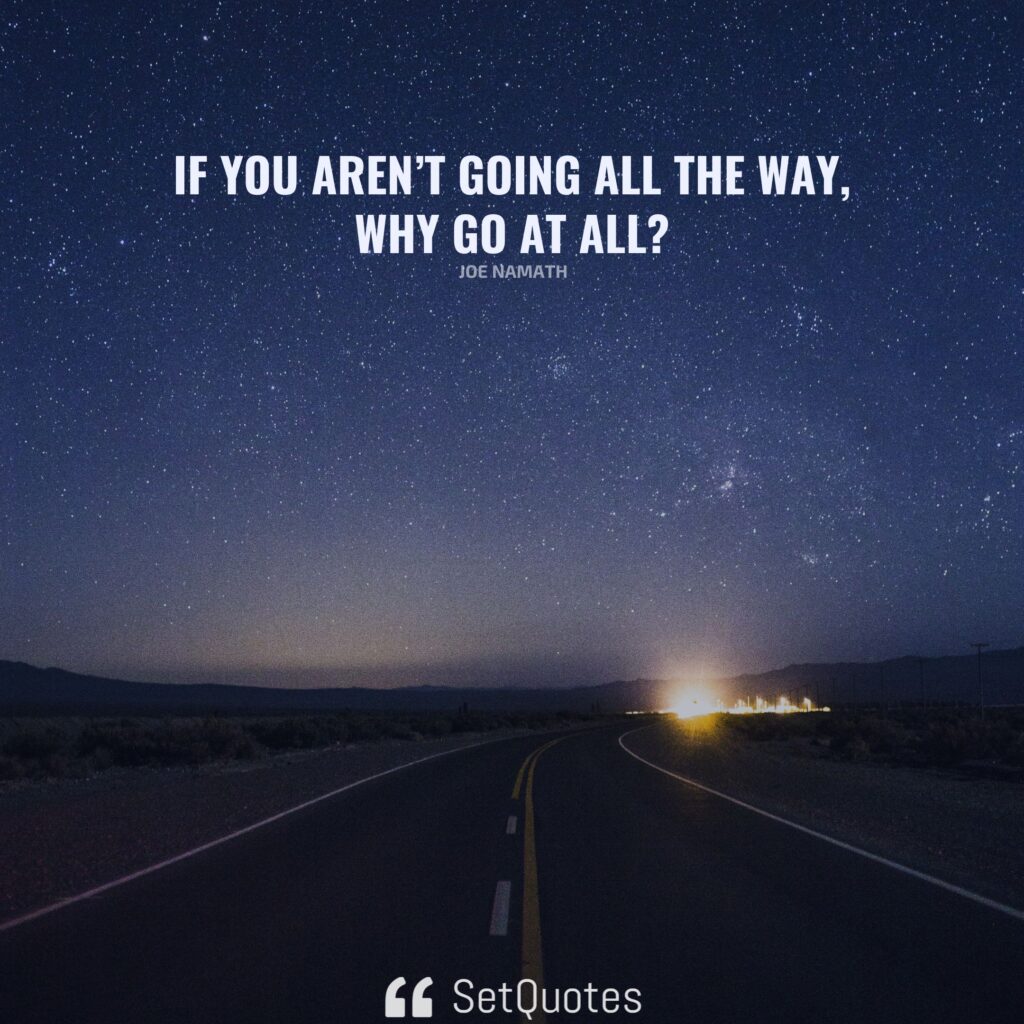 If you aren't going all the way, why go at all?
– Joe Namath
74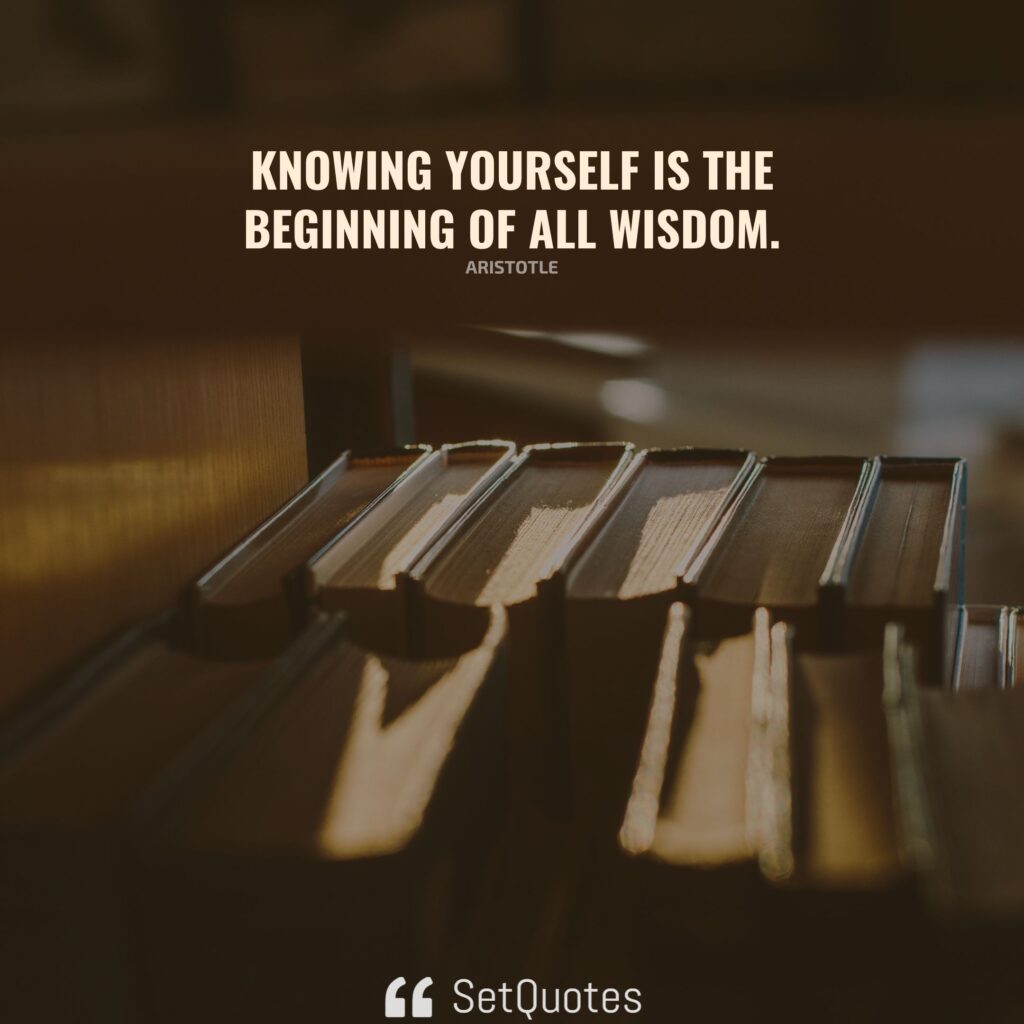 Knowing yourself is the beginning of all wisdom.
– Aristotle
75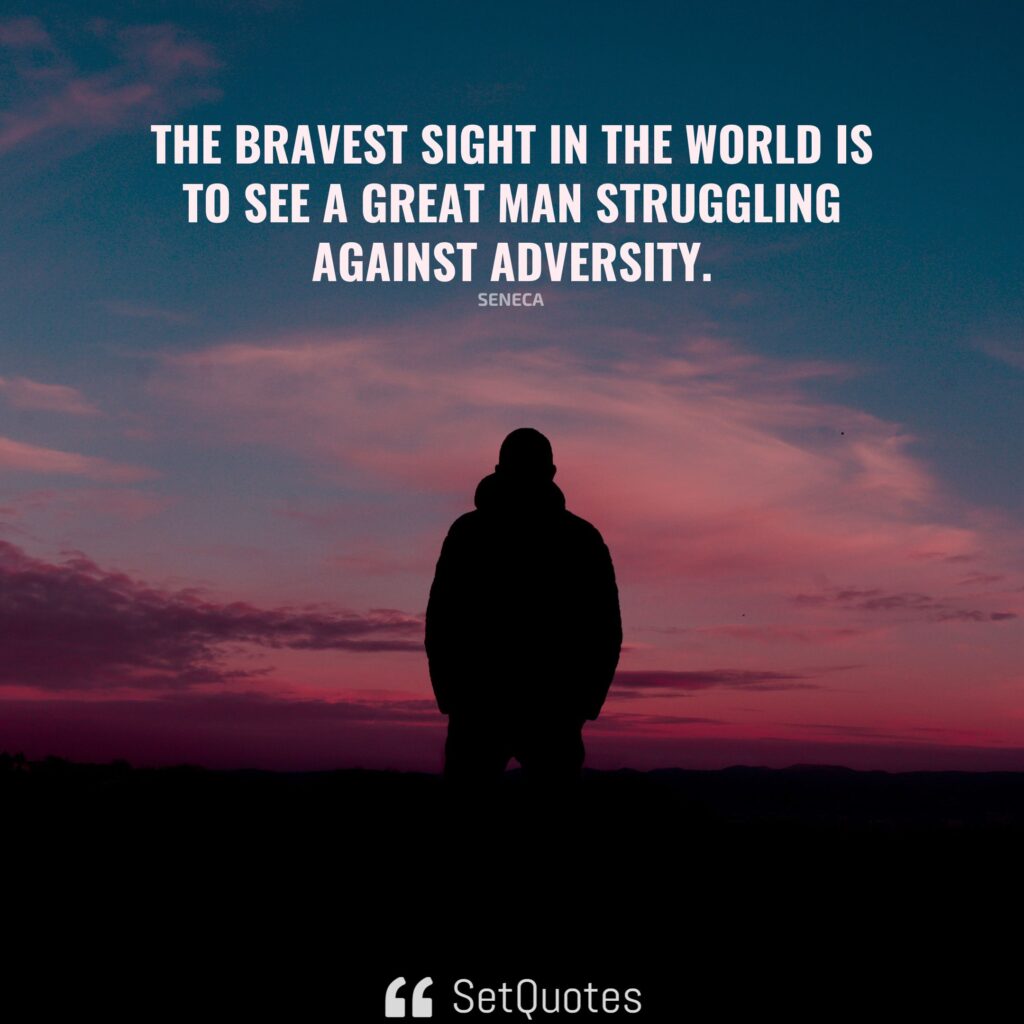 The bravest sight in the world is to see a great man struggling against adversity.
– Seneca