Only I can change my life. No one can do it for me.
– Carol Burnett
Only you have the power to change your life. Your life is a reflection of your thoughts and choices. It's your decisions which shapes life.
Take responsibility for your actions, don't blame anyone. Acknowledge the fact and do whatever you can to improve your situation.
Take 100% responsibility for your life, only you can navigate it. Remember, only you can change the direction of your life. No one can do it on behalf of you. Be self-aware, make sure you take control of your life, and lead it towards the way which makes you happy and fulfilled.
Taking responsibility is the first step to making the new changes. You've to take ownership of your actions, blaming doesn't work.
Take ownership of your life
You've to take ownership, there are no alternatives, there aren't any options either. Blaming others may sound easy, but avoid going into that way, It may cost much more in the long run.
Only I can change my life by changing my perspective. How we sense the tough situation defines the outcome. Positive results happen when we take charge of it and put into honest efforts.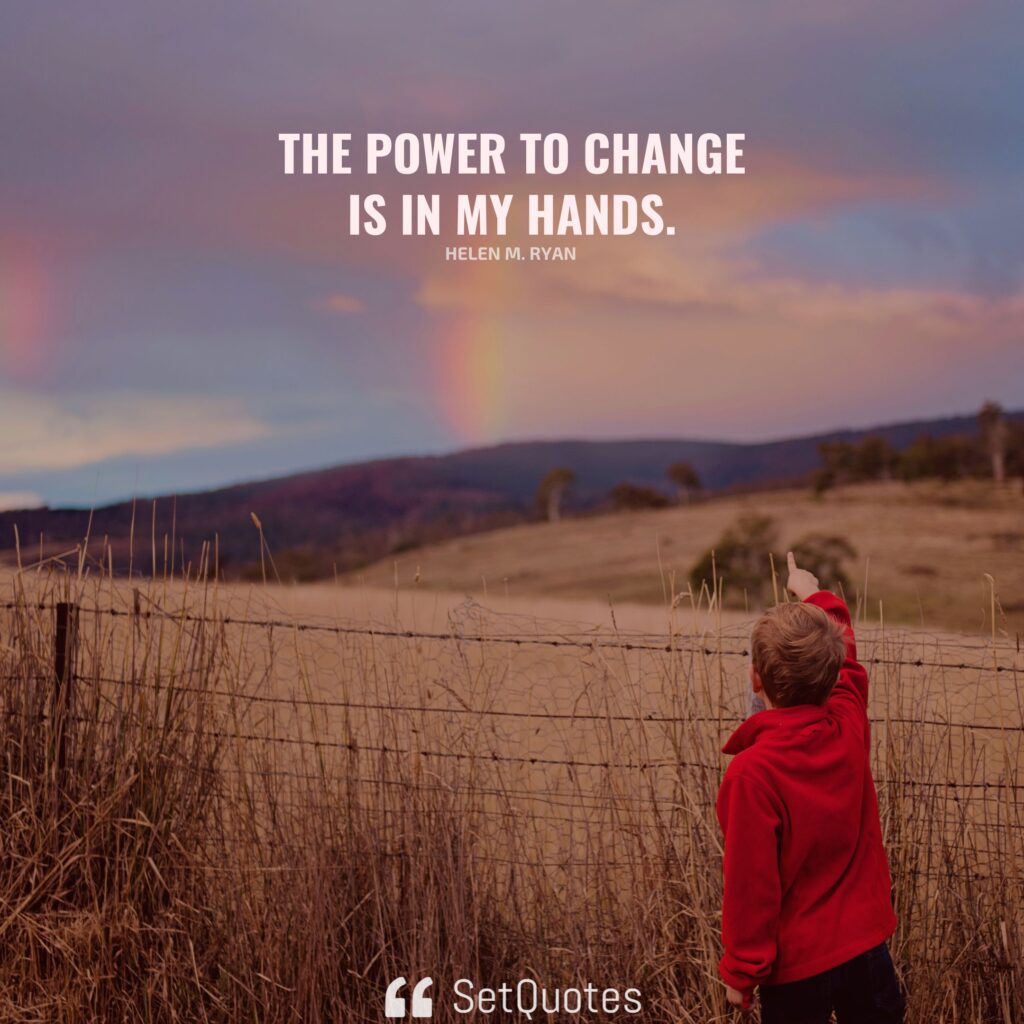 The power to change is in my hands.
– Helen M. Ryan
The power is in your hand, don't wait for miracles because they don't happen on their own, things work when you take charge of it and try to reach the full potential.
Abraham Lincoln once said: "Always bear in mind that your own resolution to succeed is more important than any other."
It's own determination to achieve something which matters the most. Without determination, It's hard to find the motivation to keep going.
Remember, only you know yourself better than anyone else. And that's why only you're the one who is in the best position to set a goal for yourself and not anyone else.
Only I can change my life because that's my own responsibility to do so.
Nothing can resist you to achieve your goals when you're self-committed. It's your own commitment that is more important than anything else.
The key is to keep believing in yourself. Trust yourself, trust your skills and capabilities. Never let your own doubts bring down your self-confidence.
There is nothing wrong with self-evaluation, one shouldn't shy away from accepting the facts. But, real thing is to keep improving it, there's always room for improvement.
Never take yourself for granted, when mistakes happen be sure to be kind enough to give yourself one more chance. Never lose hope. Giving up isn't the ideal situation, learn from your past mistakes to avoid making the same one in the future.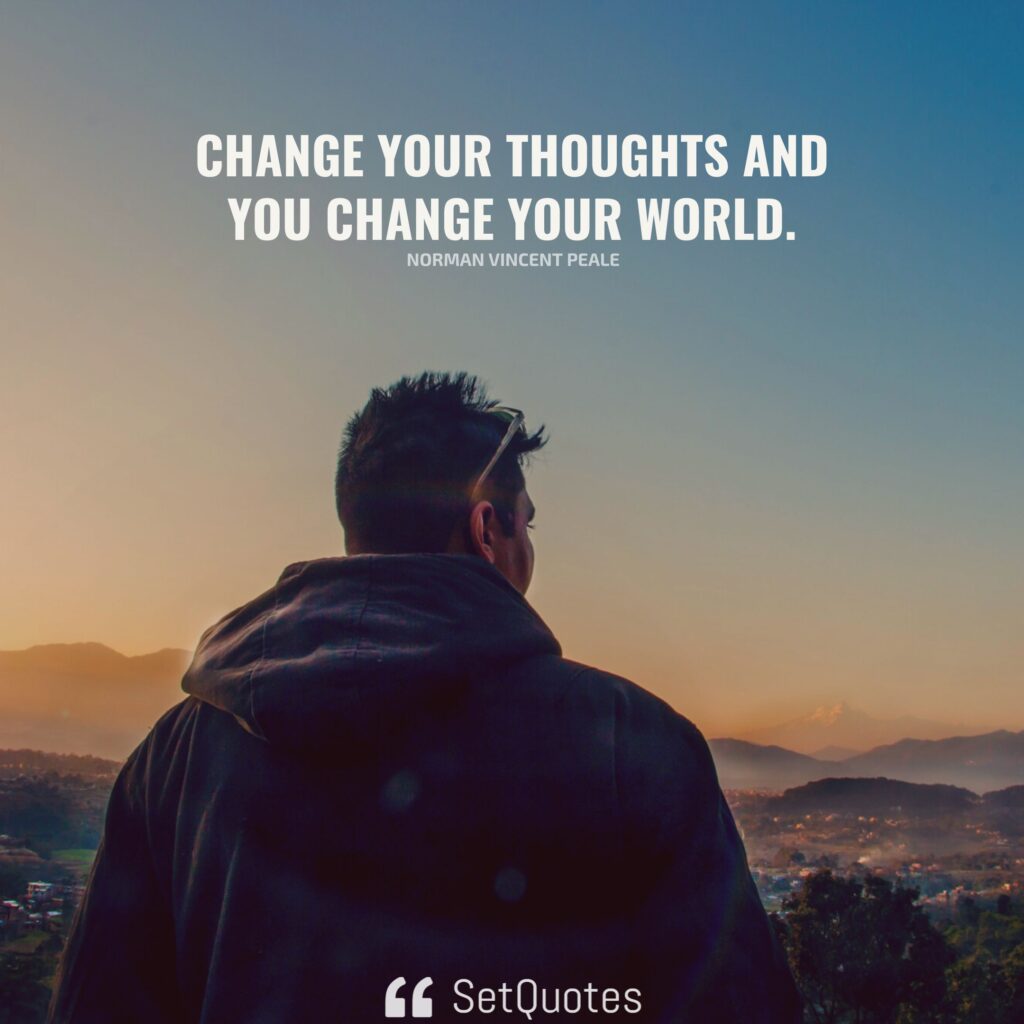 Change your thoughts and you change your world.
– Norman Vincent Peale
Barack Obama once said: "Change will not come if we wait for some other person or some other time".
Change happens when we work on it, don't wait for the right time because In reality present moment is the right time to get it started. Don't wait for tomorrow because at this point today is all we have to start taking the first step.
Learn to Embrace Discomfort, let yourself get used to it. Making new changes isn't easy, It takes strong determination. But, nothing can stop you as long as you're always ready to get out of your comfort zone. That's where growth and positive change happen.
Progress is impossible without change, and those who cannot change their minds cannot change anything.
– George Bernard Shaw