Change your thoughts and you change your world.
– Norman Vincent Peale
Meaning of this quote:
It all starts with our thoughts, It shapes our life and defines the outcome. We are driven by our mind, let it focus on the things which matter the most.
We are created by our own thoughts, we can become whatever we think as long as we keep working for it.
Our mind is a very powerful tool, It has all the abilities to make wonders.
Train your mind to see the bright side of failure, of course, It doesn't work for every situation, but, accepting the failure and trying again is all we can do. Regrets don't improve the situation.
Thoughts and Imagination can make anything possible
Thoughts and Imagination are very powerful, every great Invention was just someone's Imagination.
Everything starts with Dreams and Imagination, It can make anything possible as long as It's realistic enough. Though, Imagination is all about challenging reality.
Dr. A. P. J. Abdul Kalam, once said: "You have to dream before your dreams can come true". It takes Imagination, planning, and courage to make things happen.
Remember, nothing happens on its own, Imagination or dreams don't become reality on their own, It takes planning, courage, and strong determination. Excellence is usually achieved by those who don't lose hope even after a series of setbacks. keep trying, and improving is the key.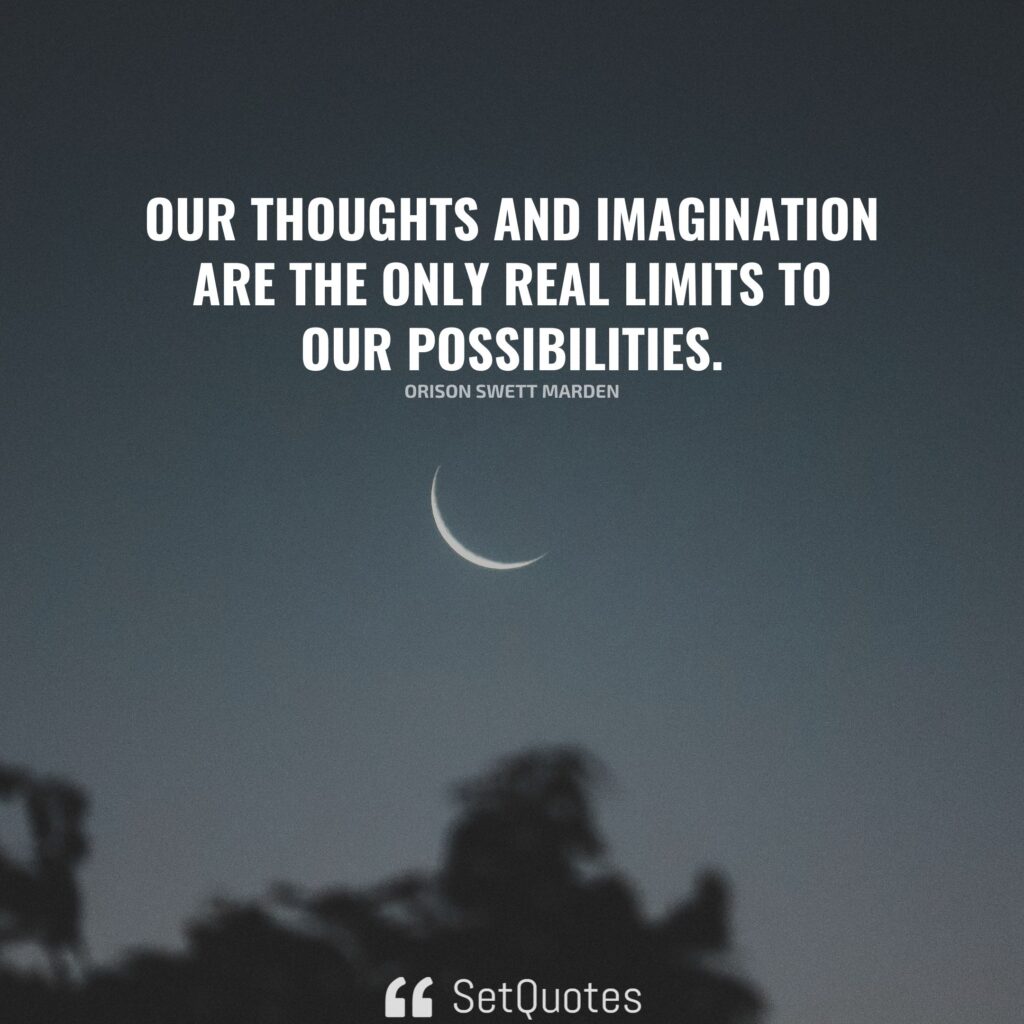 Our thoughts and imagination are the only real limits to our possibilities.
– Orison Swett Marden
There are no limits to our possibility, It's our own mind which sets the limit. Don't let your own thoughts or vision set a limit.
And that's why It's our own thought that defines the outcome. We think first and then do our things, what we think decides what we are going to do. Have a great mindset. Have the courage to learn from mistakes or distasteful events. Keep improving, keep going.
Learn to live in the present
In the reality present moment is all we have. There is one of the most famous quotes by Buddha, "The past is already gone, the future is not yet here. There's only one moment for you to live, and that is the present moment".
Never let the regrets of the past or anxiety for the future take up all space. All we have is the present moment, utilize it to reshape your life.
It's a past which teaches us a life lesson and probably that's the only one of the important role of past in our life. Make sure you learn from it to avoid making the same mistake.
Those who have achieved success are the one who knows the power of their brain. By smartly utilizing the mind anyone can make their Imagination into a reality.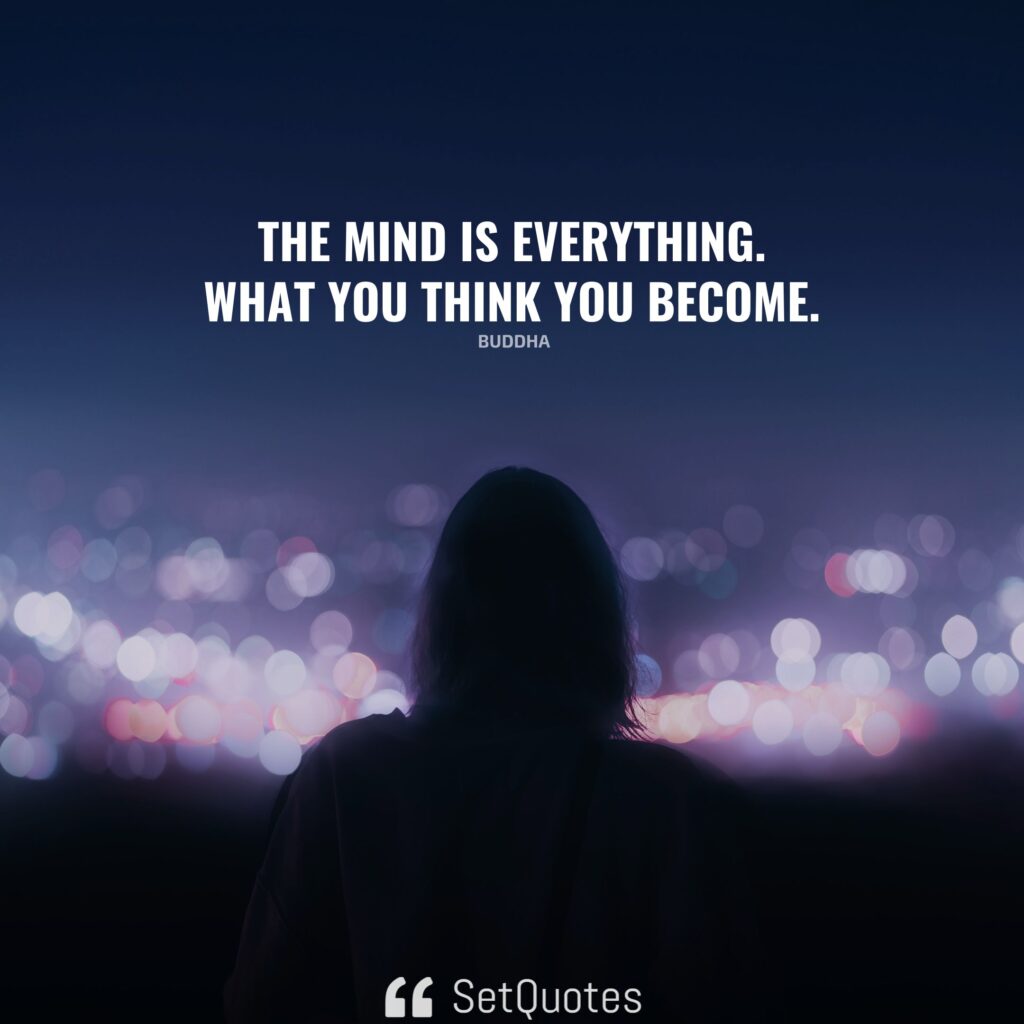 Be self-aware about your thoughts, take charge of it. Don't let your own thoughts make you feel low.
Marcus Aurelius, once said: "The happiness of your life depends upon the quality of your thoughts."
Change your thoughts and It will change your life. Stop the negative self-talk, remember, negative self-talk is not going to make you feel better or It will not help you to solve an issue.
Try to have the positive aspect, In case you're in a situation that allows it. Don't give up and keep believing in yourself. Your thoughts are powerful, make sure you have a positive outlook for yourself.