You miss 100 percent of the shots you never take.
– Wayne Gretzky
Meaning of this quote:
A lack of participation is one of the fastest ways to lose at something. Wouldn't it be better to try and fail than to not even try?
Almost everyone can succeed as long as they keep trying by taking the most realistic approach possible. Failure is guaranteed when we avoid taking the first step out of fear of failing.
Making a vision a reality doesn't follow a linear path. You may experience ups and downs, twists and turns along the way. It might not be easy, it may take more than just hard work and dedication, which is probably why so few people choose to walk that path.
At the end of the day, it's just a matter of taking the first step, regardless of how challenging the path may seem. When we take the first step, everything else falls into place on its own. Sometimes things look more difficult in our minds than they really are.
You miss 100 percent of the opportunities when you don't act
The most effective way to seize the opportunity is to act quickly without waiting for the right moment as such. In reality, there is no right time. It is never too early or too late to get started.
Nothing remarkable has ever been created in one go. Success often comes from successive failures. Failure is not truly a failure unless we fail to learn from it and stop taking action even when we see improvements ahead.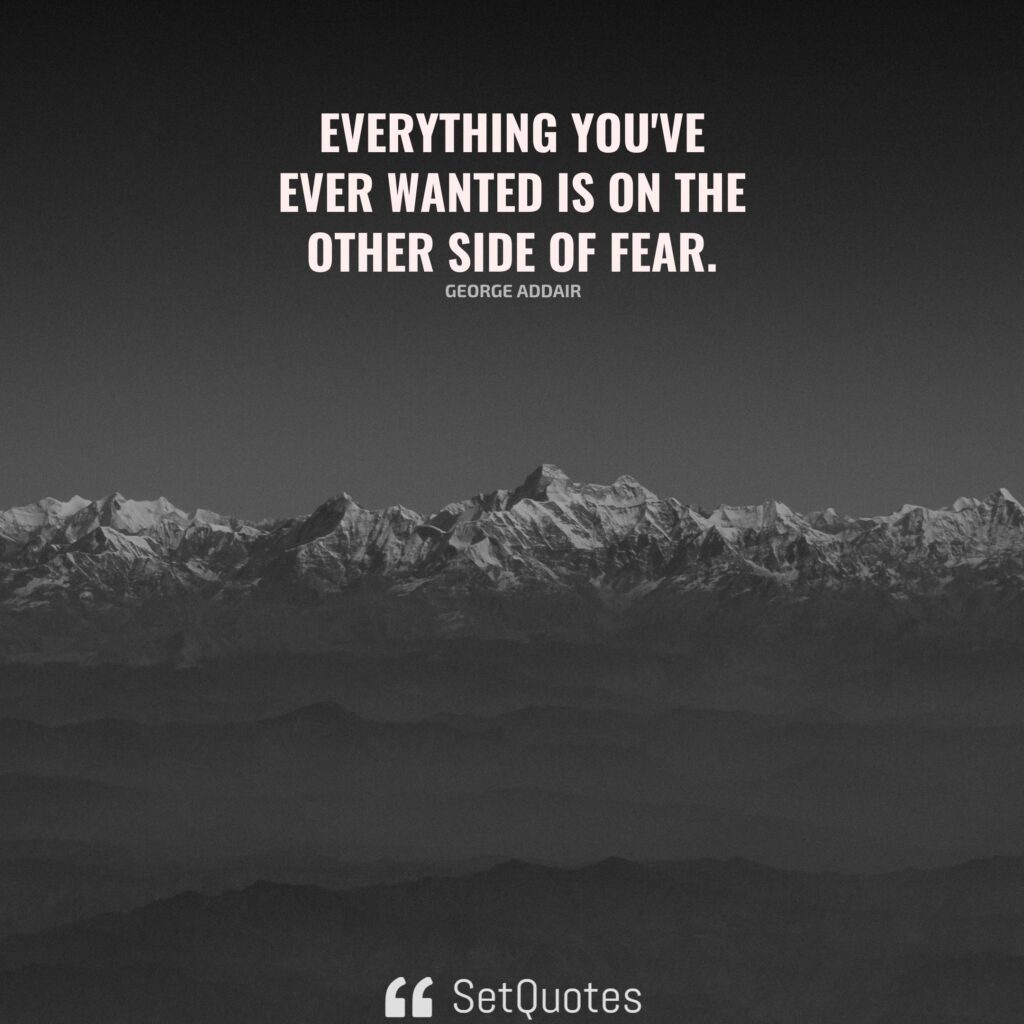 Everything you've ever wanted is on the other side of fear.
– George Addair
The first step is often the hardest until we take it. Don't let overthinking or negative thoughts limit your vision. Doubts can best be resolved through action and not overthinking.
Do not let fear of failure or negative thoughts prevent you from pursuing your goals. We are ultimately driven by our thoughts, and our thoughts are driven by our minds. Let your mind guide you as you move closer to the first milestone.
In the end, courage is everything. Regardless of obstacles or failures, it is what inspires us to keep going. Courage is a result of passion. It is our passion that motivates us to take the first step no matter how challenging it might be.
Don't be afraid to take a chance
Take a chance even if there's a chance of failure. Even if you fail, you will learn valuable lessons that may prevent you from failing again in the same way.
Real failure occurs when we refuse to take a chance. A failure isn't really a failure if we try and fail. Remember that failure is more likely to occur when we start from scratch. The key is to keep trying and to keep pushing until we reach our goal.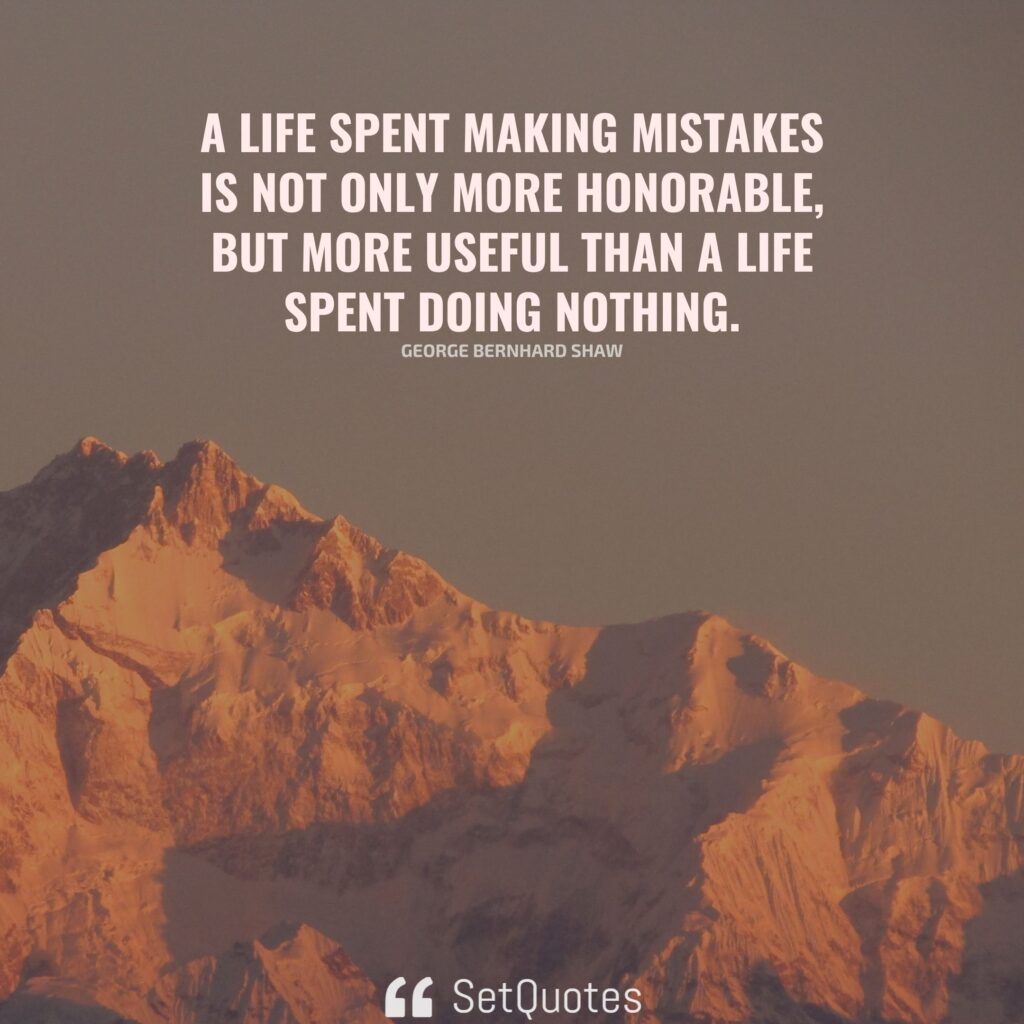 A life spent making mistakes is not only more honorable, but more useful than a life spent doing nothing.
– George Bernhard Shaw
A pro was once a beginner. Everyone begins somewhere. You do not have to be an expert to start, but you have to start to become one.
The most important thing is not the mistakes or the failures, but the lessons you learn from them. It's what allows you to move towards something more meaningful and rewarding in the future.
There is nothing that can stop us, and no one can limit us either. Our limits are determined by our own actions and thoughts. To keep moving and falling is a part of the journey, but the most important thing is how we react when we fall down. In the end, it's our reaction that determines the outcome.
A mistake or failure shouldn't be viewed from a negative perspective, because they usually occur when we try something completely different from what we are used to. The absence of mistakes or failure in something is a sign that we are not doing or learning anything worthwhile.
Having a significant goal is one thing and to take a shot at it is quite another. When you use a realistic approach and know what you're doing, there's no reason not to take the chance. Let your goals motivate you and empower you to reach beyond the boundaries.
I've found that luck is quite predictable. If you want more luck, take more chances. Be more active. Show up more often.
– Brian Tracy