A life spent making mistakes is not only more honorable, but more useful than a life spent doing nothing.
– George Bernhard Shaw
Meaning of this quote:
It takes wisdom to realize that the mistakes or failures aren't the ends, rather they are a stepping stone as long as one has the courage to learn from it.
Nothing can limit your vision except you, no one can stop you unless you stop trying and give up.
It does not matter how many times you fall, what matters the most is how you react when you fall, either you can get up and stand with the same level of courage and confidence, or you can decide to give up. Ultimately, It's our own choices that define everything.
Mistakes or failures are proof that we're doing enough experiments and not doing the same things again and again. You merely make any mistake when you've already mastered it, mistakes are proof that someone is doing something new in their life.
Don't let your mistakes define you
Mistake or failure defines nothing, as long as one learns from them and avoids repeating the same one. Realize that It's perfectly normal to make a mistake, no one is perfect in this world. But, what's most important is to self-reflect and acknowledge them when you make the one.
What stops most of us is the fear of making mistakes. Sometimes, It's our fear that limits us. But, what most of us forget is that we can always improve and learn from our mistakes, nothing can stop us as long as we have a willingness to take a chance.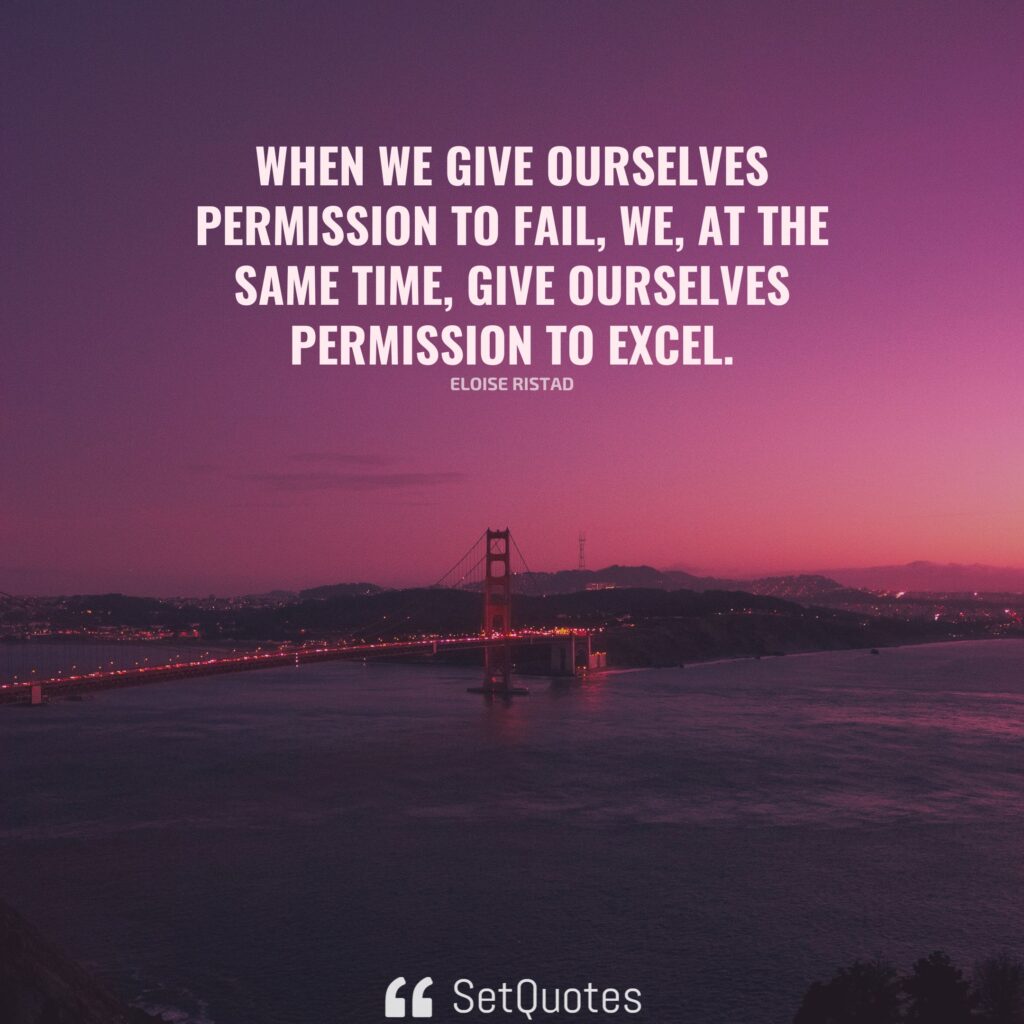 When we give ourselves permission to fail, we, at the same time, give ourselves permission to excel.
– Eloise Ristad
This isn't about giving yourself permission to fail your exams, doing so is certainly a big mistake, and this article doesn't fit well in that context.
Remember, mistakes can certainly define you when you keep repeating one. The biggest mistake is not learning from it and ending up making the same one.
When you encounter a failure, make sure you self-reflect yourself and learn what really went wrong, ultimately, to keep up learning and improving is what's really matters.
Making mistakes is better than doing nothing
If fear of making mistakes stops you from doing something new, then It's still better to make mistake and fail at it rather than failing at it from the beginning by simply doing nothing.
Isn't it that we fail at the same time when we decide to not participate.
Don't let your own negative self-talk hold you back. Stop thinking about the failure even before you start taking the first step. Certainly, there is nothing wrong with thinking about failing at something as long as one also plans out the alternative approach to overcome it.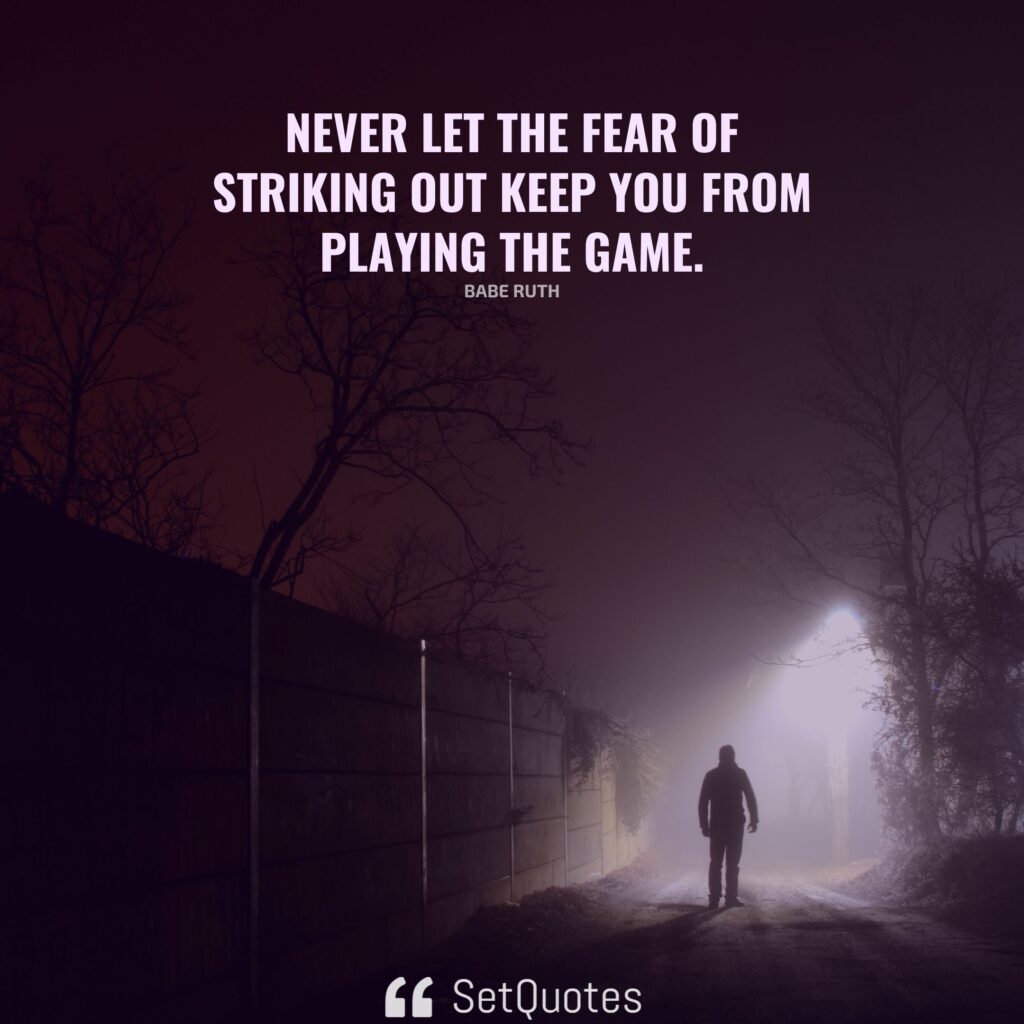 Never let the fear of striking out keep you from playing the game.
– Babe Ruth
Hard work, planning, and perseverance are essential, but, In challenging moments what it takes the most is courage.
Courage is everything, this is what keeps us going no matter how tough or challenging things get. And it's easy to gain courage when one leads by proper planning and a realistic approach.
Not making new mistakes can also demonstrate that one is not trying out new things and he or she is doing the same things that are already mastered by them. Experiments are equally important in order to discover new ideas.
Nothing teaches us better than our own mistakes, but, what it takes is our willingness to learn from them. And so when we avoid making new mistakes, we at the same time avoid creating a new learning experience.
Don't let fear of challenges puts a limit on your vision. Challenge your limits, overcome them, let them enable you to go beyond the boundaries.
The only real mistake is the one from which we learn nothing.
– Henry Ford