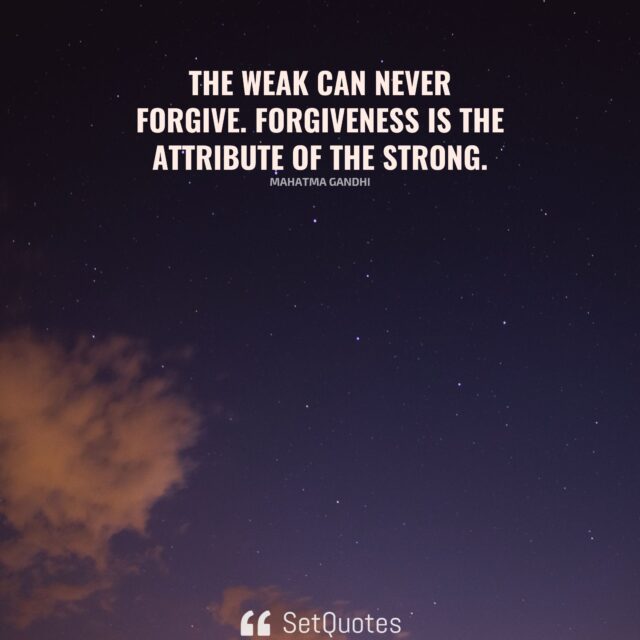 The weak can never forgive. Forgiveness is the attribute of the strong.
– Mahatma Gandhi
Meaning of this quote:
Forgiveness does not mean forgetting the harm that someone else has caused us. Forgiveness means not becoming a victim of anger and causing harm in return.
Isn't it true that being toxic isn't a wise response to toxicity? When we respond in a negative way, do we not become toxic as well? Whenever we respond as others do, don't we end up like them?
Remember, there's a difference between a mistake and an offense, and It's more about not ending up doing the same mistake or offense as a response to the offender. This is because when someone does this, they both end up in the same place.
It is impossible to point out someone's mistake by making the same mistake they did. Don't hold grudges for too long, because that hurts even more than the one that another person has caused.
A strong person's ability to forgive makes them stronger
Not responding to someone in the same negative way as they do will not make you weak. Likewise, responding to someone in the same toxic way will not make you stronger, it will only help you to become toxic.
It is impossible to remove hate by hating someone; you can only remove it by showing them kindness and empathy, because when you do that, they gain the ability to reflect on their actions, and they feel guilty about them, which leads to positive change.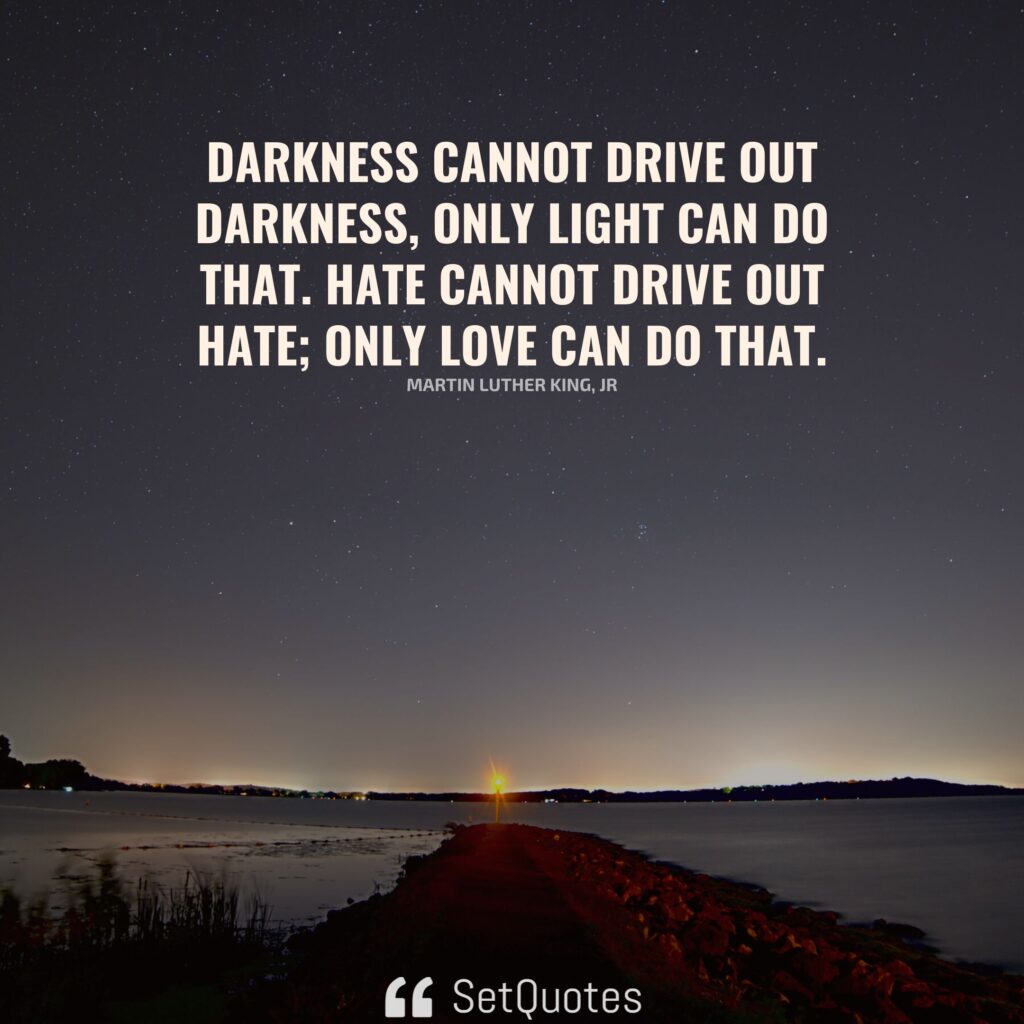 Darkness cannot drive out darkness; only light can do that. Hate cannot drive out hate; only love can do that.
– Martin Luther King, Jr
When your close one hurts you, don't hurt them back, show them your empathy, and let them realize their actions later on without affecting the relationship.
Doesn't hate for hate make the situation worse? One can't get out of a negative situation by practicing the same negative approach which created the same situation.
Hate for hate only multiplies the hate. By refusing to be kind to unkind people, we cannot encourage them to be kind.
When we hold grudges, we lock ourselves in a negative situation. However, when we forgive, we move on. Sometimes, forgiving just for the sake of peace is a better option than holding onto grudges.
Darkness cannot be removed by turning off the lights. Similarly, one cannot get out of toxic situations through toxic behavior, only wisdom can do that. By treating everyone with kindness, dignity, and a smile, you will bring more peace and positivity into the world.