In a gentle way, you can shake the world.
– Mahatma Gandhi
Meaning of this quote:
In a gentle way, you can make a positive impact on the world. Kindness is a universal language. An act of kindness will never be wasted.
Be kind even when others aren't kind enough to us. The best response to unkindness is kindness, not unkindness. By being kind, you don't just change someone's perspective, you change your own as well.
Be kind to everyone, show them affection, and they will do the same for you. People treat us based on how we treat them. The trick is to offer kindness even if someone does not deserve it. It's the best way to mirror them without attracting negativity.
Hatred cannot eliminate hatred; only love and kindness can accomplish that. Isn't it true that hatred for hatred leads to more hatred? It's not possible to get out of a negative situation by using the same negative approach.
You can't win people's trust by being unkind
An act of kindness and love is far more powerful and impactful than hate. Having a bad attitude won't win the affection of others, only kindness and love can do that.
Respect and dignity should be extended to everyone, regardless of their behavior. Because this is the most effective way to make them realize their mistakes without creating gaps.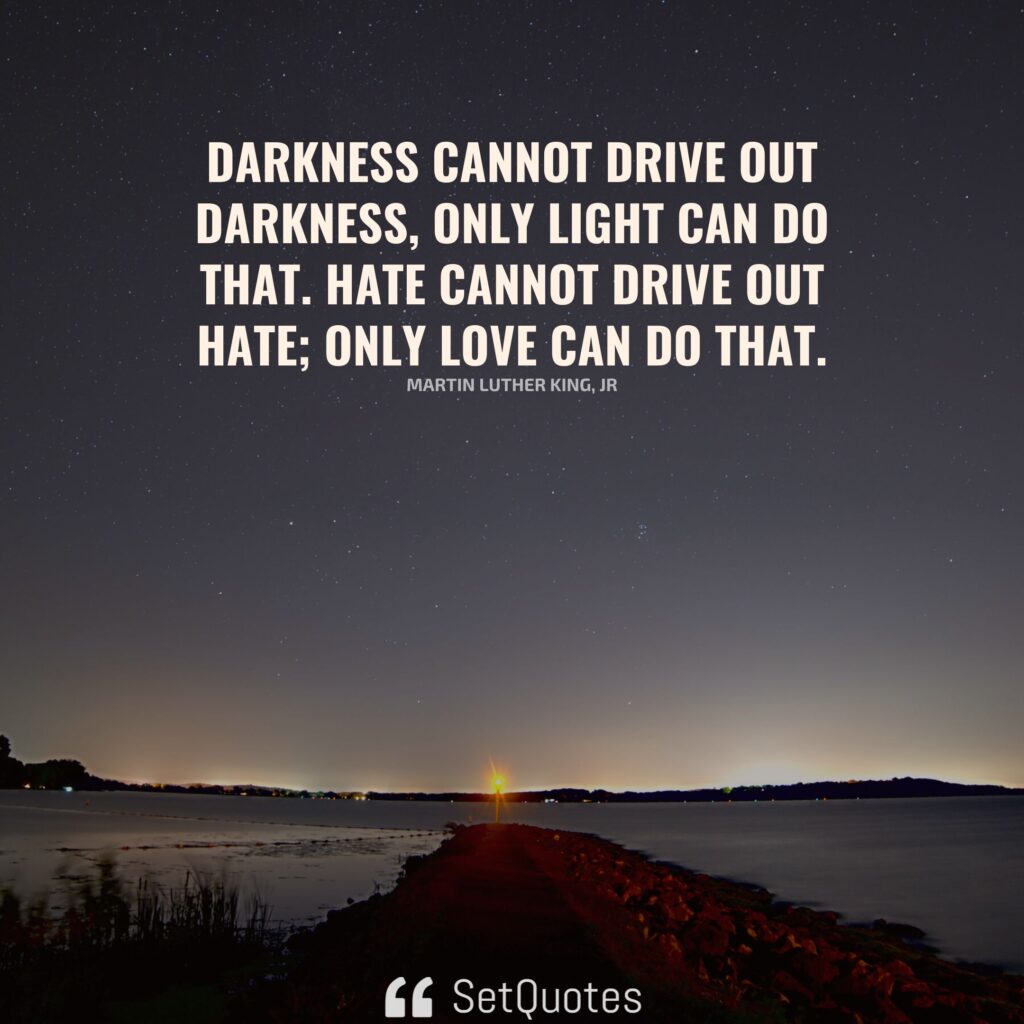 Darkness cannot drive out darkness; only light can do that. Hate cannot drive out hate; only love can do that.
– Martin Luther King, Jr
Anger for anger always complicates and worsens situations. If you encounter a negative situation, either reply with love or don't reply at all. A negative reaction to a negative situation always results in a negative outcome.
When someone does something bad to us, it is wise not to respond in the same way as they do, because when we do that, we end up becoming like them.
Mahatma Gandhi once said: "Anger and intolerance are the enemies of correct understanding."
Don't hold anger, accept it and let it go. Holding grudges prevents us from moving forward; it holds us back to the same negative situation. Show empathy to someone when they are angry, especially if it is someone close to you. That's the most effective way to resolve conflicts without affecting your relationships.
Negativity might travel faster than kindness, but it still can't win the heart and trust of others. A positive influence is impossible without love, empathy, and kindness.