All that we are is the result of what we have thought.
– Buddha
Meaning of this quote:
Our life is a reflection of our thoughts. Almost everything we do is influenced by our thoughts, and that's how we become what we think about. We are driven by our thoughts, and our thoughts are driven by our minds. That is how ultimately we are driven by our minds.
The way we view ourselves is far more important than what others think about us. The way we view ourselves defines everything. It's our mind that re-shapes our life.
Isn't it true that a negative self-perception won't produce positive results? It is through self-reflection that one can overcome self-doubt and self-negative thoughts.
We think and imagine it first before we start taking action. The power of our thoughts determines the actions we take, so imagination is essential to making things happen. Almost everything around us was the result of someone's imagination.
The power of our thoughts can reshape our lives
We are products of our minds. Every action we take is a product of our minds. Claim 100% control over your mind, and let it focus on the things that matter the most.
Aren't there thousands of distractions? Avoid allowing your mind to wander negatively. Whatever you do, do it consciously, be 100% present, and own your thoughts or actions.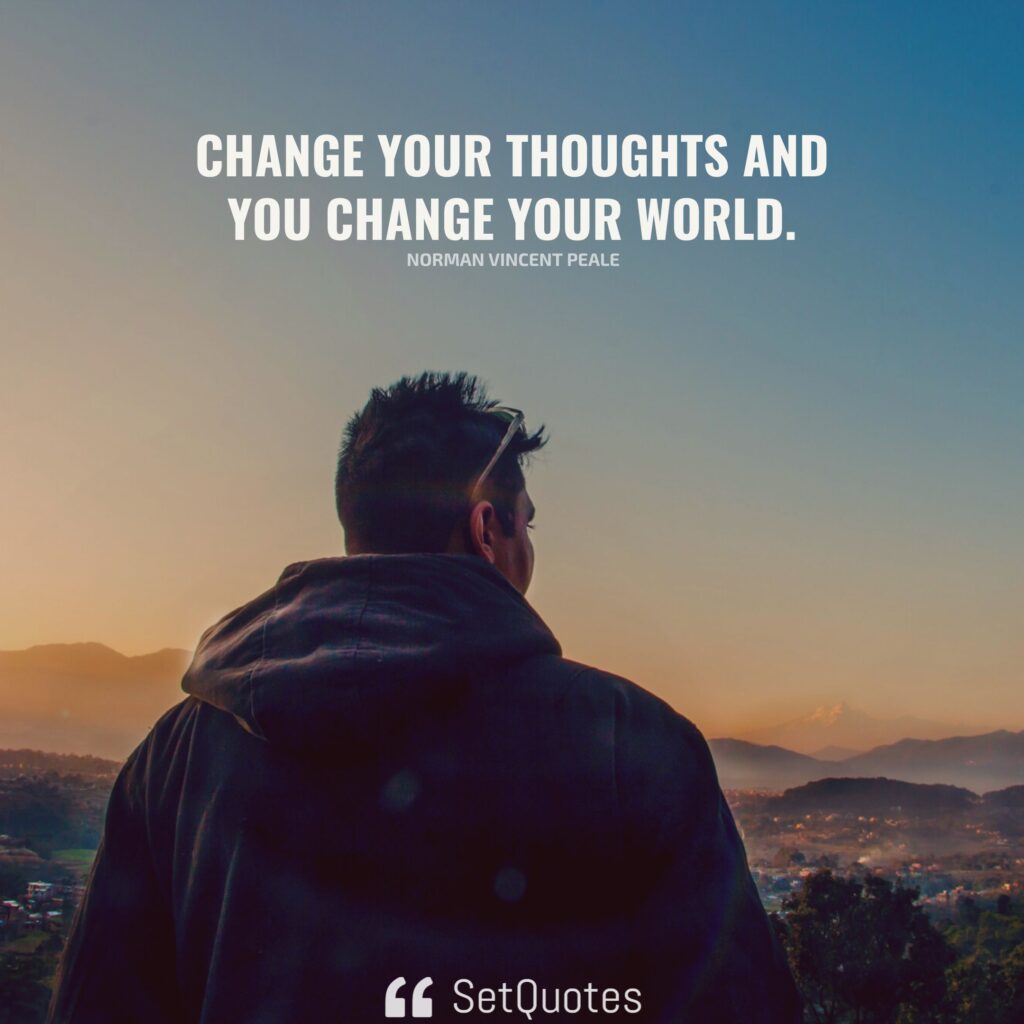 Change your thoughts and you change your world.
– Norman Vincent Peale
Our minds have marvelous capacities that we can tap into if we allow ourselves to explore them. Everyone is capable of doing great things in their unique way, but the key is finding out what aligns with you, rather than chasing after something that most are pursuing.
Let your actions align with your thoughts first instead of someone else's. Recognize that you know yourself better than anyone else and that you are the best person to decide what is best for you.
All of us are products of our thoughts. Almost anything we imagine can be accomplished as long as it is realistic and we work hard enough to achieve it. Every great wonder comes from a wonderful mind.
Your mind can either limit you or empower you to go beyond them. Ultimately, everything depends on how you perceive and think. We can feel defeated even after winning, or vice versa, isn't it?
Imagination is one of the most powerful tools we possess. It empowers us to reach beyond our boundaries. It encourages us to take the first step, no matter how challenging it may feel.
It's our imagination that fuels us to keep pushing forward no matter how challenging everything gets. Let your perception of yourself help you get one step closer to your dreams or goals.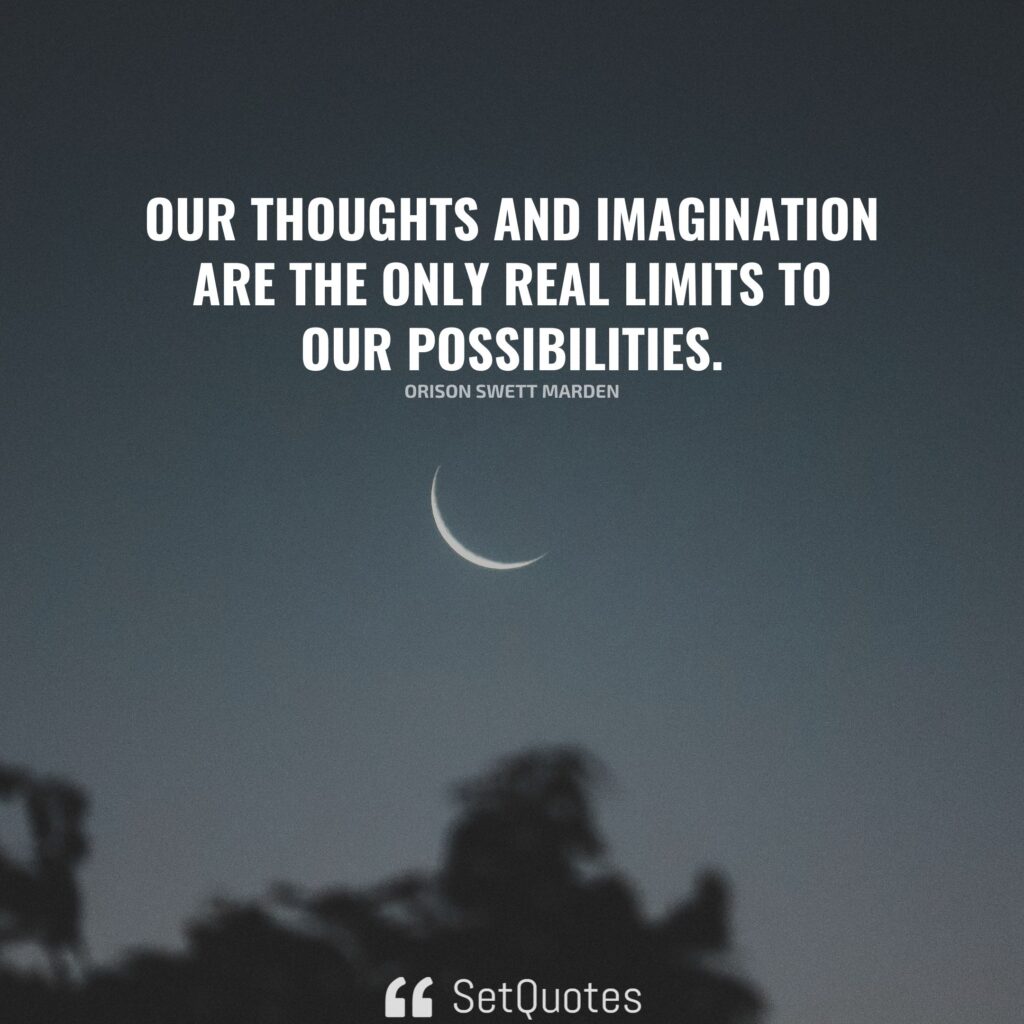 Our thoughts and imagination are the only real limits to our possibilities.
– Orison Swett Marden