You don't have to be great to start, but you have to start to be great.
– Zig Ziglar
Meaning of this quote:
Getting started with it is what matters most, just get started and the rest will come together on its own. Wait for nothing, there is no right time to do this, the best time to start is now.
You don't have to be an expert at it to start, but you've to start to be an expert at it. Remember, you don't have to be 100% perfect to get started, don't let perfectionism stop you from taking the very first step.
Things can always be improved and revised with time, so don't let the process of making it perfectly seamless take forever. It is always possible to make changes later based on feedback from others.
Taking the first step is what matters the most because without it every other thing is pointless. Ideas without executions are nothing. And in the end, the execution is what really important.
Become action-oriented and take the first step
It takes nothing to have a great dream or vision and set it into goals, but, It takes courage to begin doing it. Starting with the first step is definitely not easy, It tests everything including your courage.
Many great journeys have ended even before they have begun. Remember, without execution, everything is just a wish.
What begins with the imagination can end from imagination as well, especially when there is a lack of effort.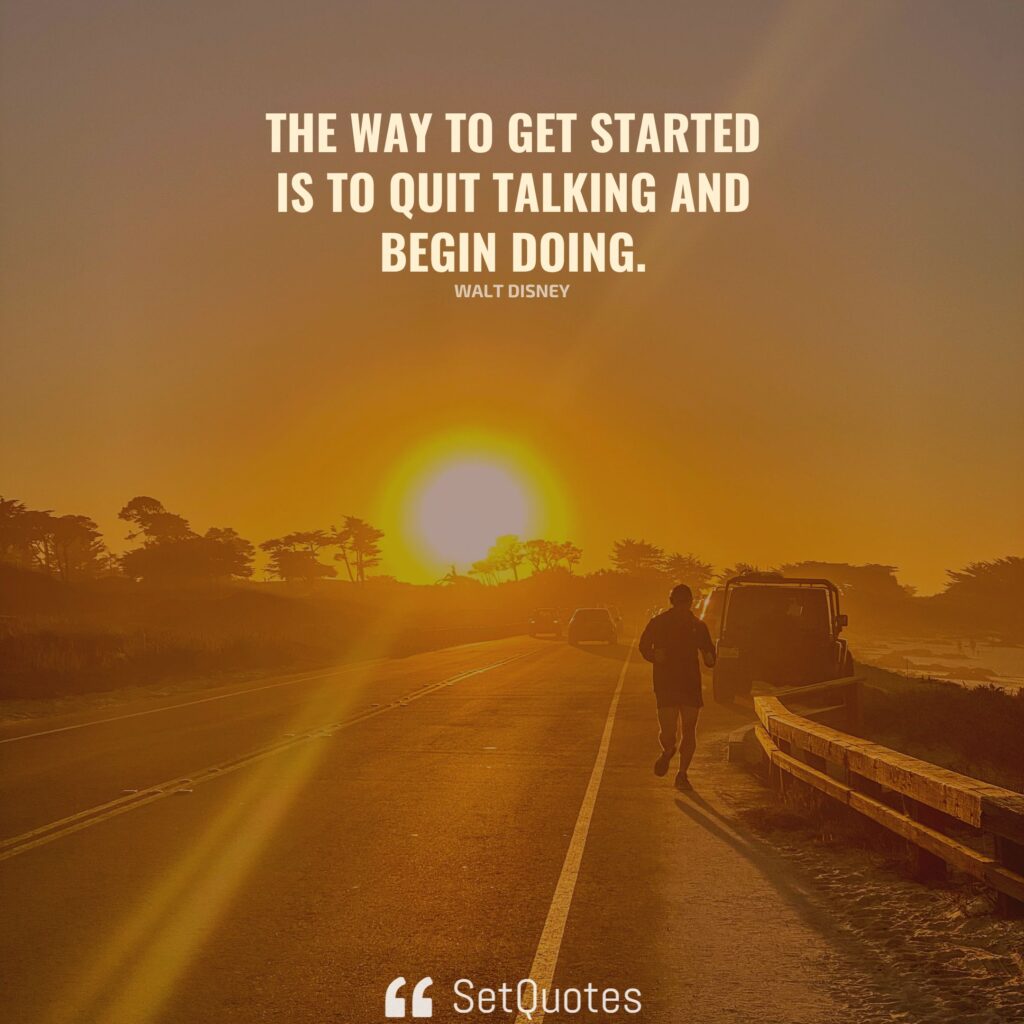 The way to get started is to quit talking and begin doing.
– Walt Disney
In theory, everything may seem easy, but in practice, things can become pretty challenging.
Don't let the lack of courage stop you from taking the very first step. You've to believe in your abilities and you've to trust your inner-strength, and the best way to gain self-confidence is to start to begin doing.
Do now allow your own thoughts to defeat you, don't let overthinking hold you back, don't let your mind devalue your ambitious plans or goals. Start with a realistic approach to maintain the right balance.
Dreams can come true if you truly work for them
Isn't it true that without execution, there is no outcome or result?
To reach the milestone, all you need to do is take the first step. Just begin taking the steps, follow your plan, and if you make a mistake, learn from it and move forward.
Remember, sooner or later you will get expected results, as long as you keep working for it without giving up. Strong determination and perseverance are what act as key components, they act as a driving force to keep moving forward despite the setbacks or challenges.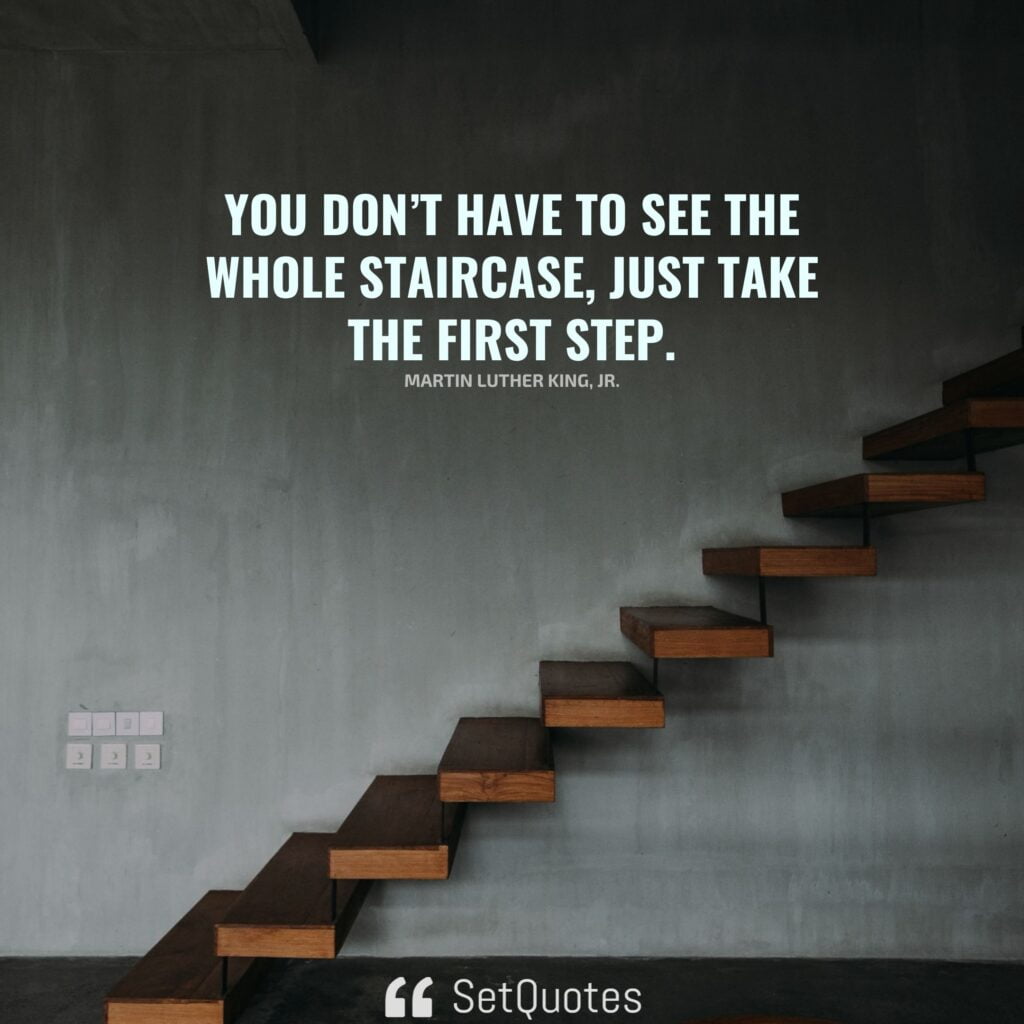 You don't have to see the whole staircase, just take the first step.
– Martin Luther King, Jr.
Things don't happen overnight, It takes a long process, It's a series of continuous efforts and that's what brings positive results in the long run.
Some people do not engage in it because it requires lots of hard work while the results aren't immediate. We aim to be great, but sometimes we forget to do the things that make us great.
Realize that no great thing ever created or happened in a short span of time. Great things don't happen by merely an accident, behind them there's a lot of hard work and failure too.
Don't start by thinking only about the end results, results aren't the end-point or final outcome of your process, rather they are just a reflection of your process. Remember, you don't have to see the big picture, just take the first step and then focus on the next step rather than focusing on the end results.
Courage is everything, and there isn't any substitute for hard work. Anyone can accomplish almost anything as long as they set realistic goals and take a realistic approach.
Motivation gets you going and habit gets you there.
– Zig Ziglar