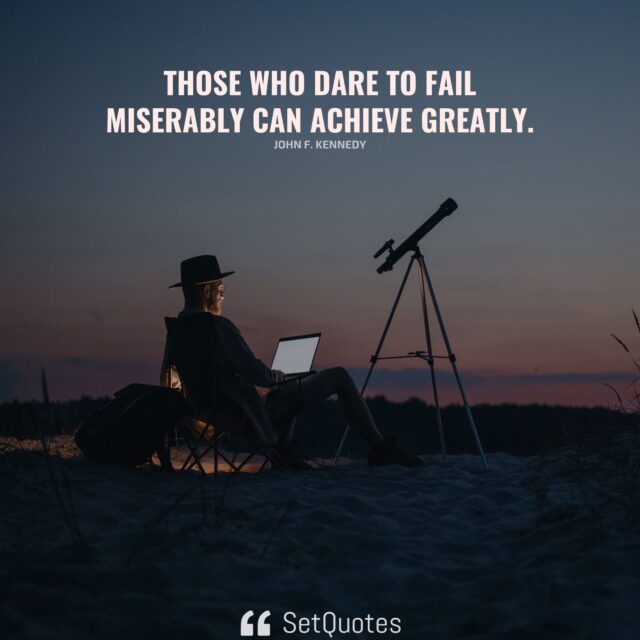 Those who dare to fail miserably can achieve greatly.
– John F. Kennedy
Meaning of this quote:
Hey students, this is not about failing your exams. A lack of preparation is more likely to result in failure. In any case, the most critical thing is to accept failure and try again as hard as you can.
When we dare to fail, we are willing to try new things. Trying new things is the key to opening new opportunities, whereas doing the same thing endlessly with the same methods will yield the same results.
There is no such thing as failure unless we stop trying altogether and instead do nothing. It's important to know when to keep trying and when to give up.
When you redirect yourself to a new endeavor, giving up is not a bad thing. Being flexible and persistent is everything.
There's nothing wrong with failing
Both failure and success are part of our journey. No journey would be complete without them. It takes a lot of falling before one learns to walk.
There is nothing wrong with failing, but giving up without even trying again after a failure is certainly wrong. If one thing fails or you cannot make it out, move to the next one instead of doing nothing.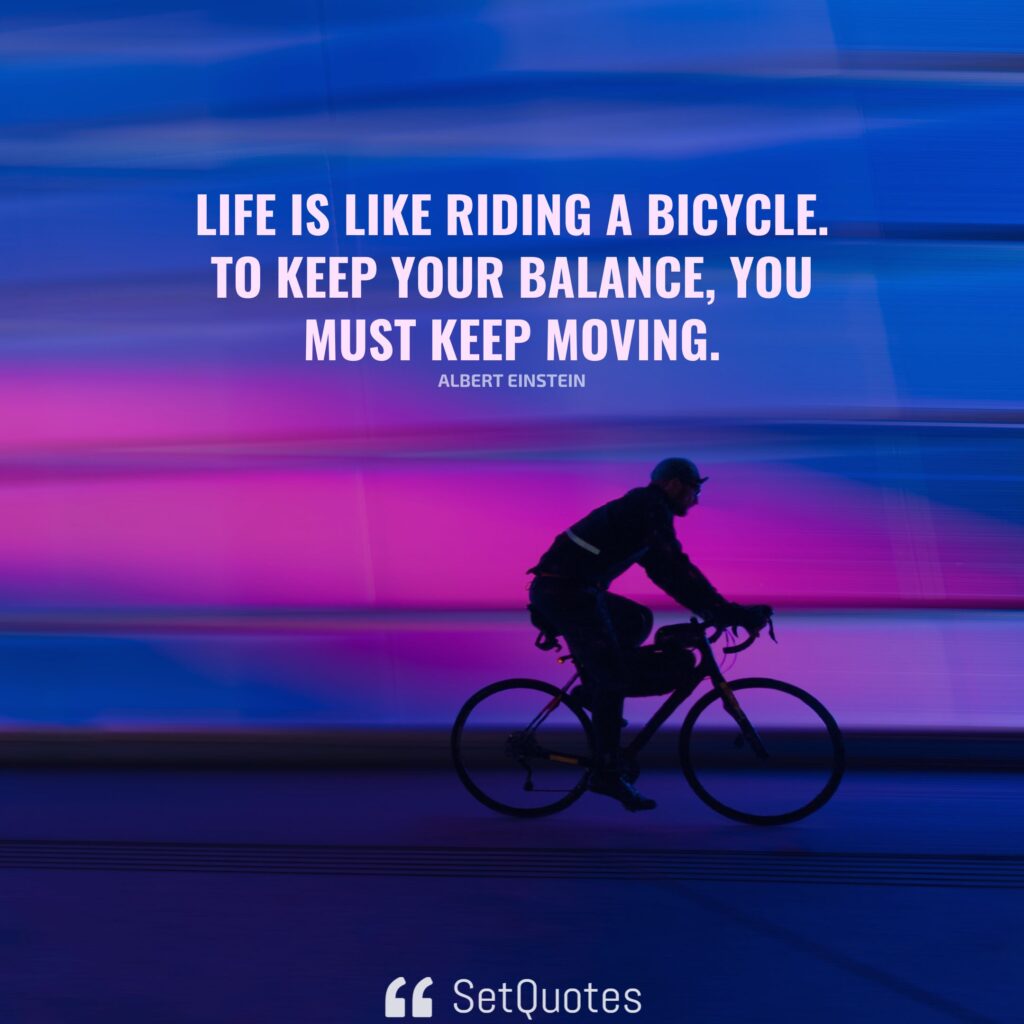 Life is like riding a bicycle. To keep your balance, you must keep moving.
– Albert Einstein
Don't give up on exploring and keep trying. Just keep moving forward without stopping for too long. Continuous effort and perseverance have an enormous amount of power.
By not being afraid of failure, we are willing to take a chance on something. Failing to take a chance is the first step that can lead to failure.
Isn't it true that we can only reach our fullest potential when we allow ourselves to? The only way to achieve our potential is to challenge ourselves to do things we have never done before.
When we do unfamiliar things, we make mistakes, so being afraid of failure is the same as being afraid to try or discover new things.
Do not let your fear of making mistakes stop you from finding your true potential. We can achieve more than we think by trying something new, not giving up when we fail, learning from our mistakes, and keeping going until the goal is reached.
Sometimes everything works perfectly well, and sometimes things don't work the way they should. The most important thing is to not give up and figure out what realistic steps or actions can be taken to reset things.
Starting from scratch is no less of a rollercoaster. A rollercoaster ride has its ups and downs, but that's what makes it thrilling and exciting. Failure is the foundation of success. With hard work, a realistic approach, dedication, and the right attitude, almost anything can be accomplished.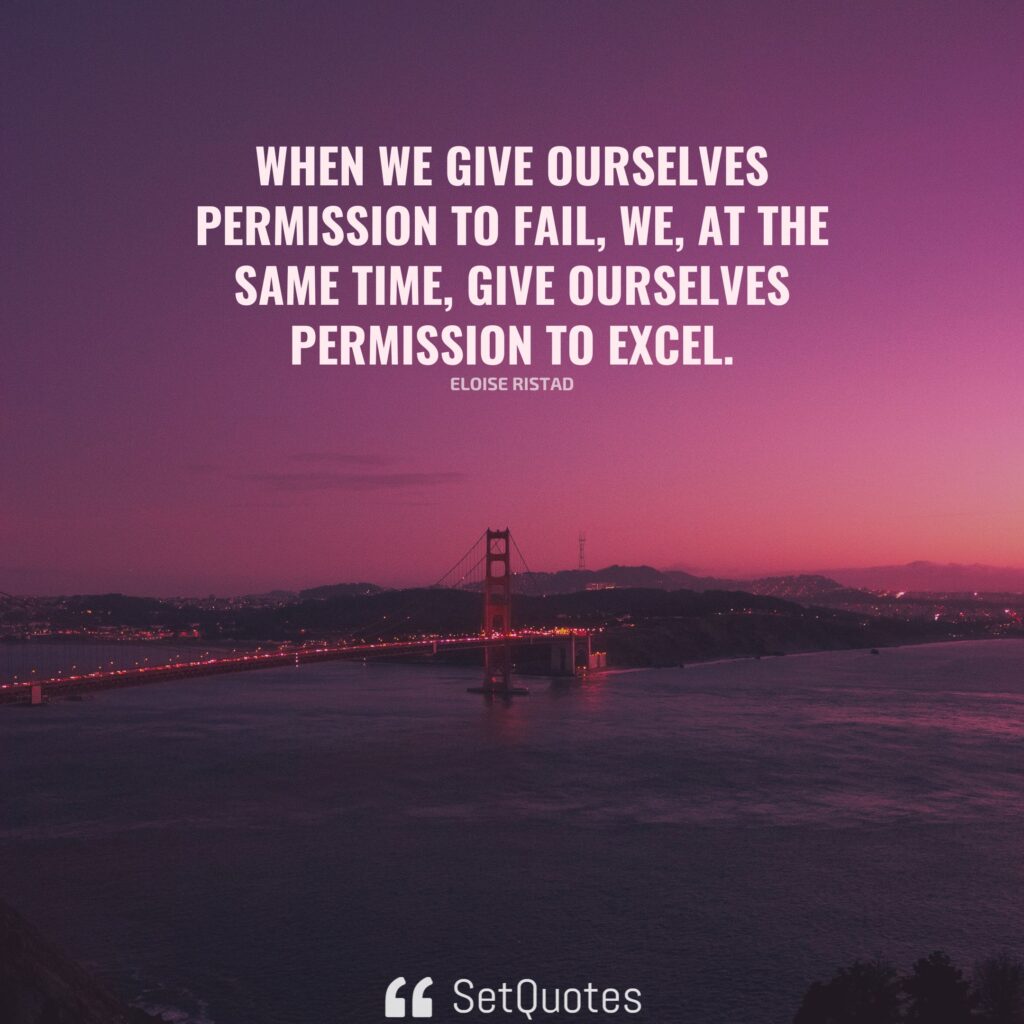 When we give ourselves permission to fail, we, at the same time, give ourselves permission to excel.
– Eloise Ristad