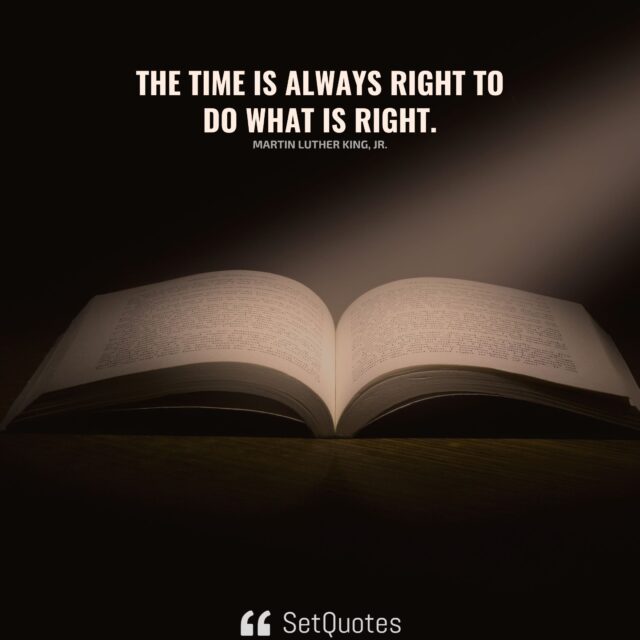 The time is always right to do what is right.
– Martin Luther King, Jr.
Meaning of this quote:
There is nothing like right or wrong time, the time is always right to do things that seem right to you. Waiting for the right time could be nothing less than an excuse to delay those things which you could have done today.
Waiting for the right time is a procrastinators' way of delaying things, and perhaps everybody does it at some point.
Don't let waiting for the right time take you forever. This situation happens when one doesn't plan out the execution with a proper timeline. Ultimately, you have to decide whether you're willing to take the initiative. What matters most is clarity, clear goals, and clear objectives.
Make sure that you tie it to a goal and plan it properly so that you can do things with the greatest clarity because, in the end, that's what allows you to achieve the best results.
It's never too late to start the right things
Taking a different perspective, it is never too late to start doing the things that can change the world in the most positive way possible.
I believe it is never too late to reinvent ourselves so that we can find out exactly what we can do best for ourselves and for others. You don't need to wait for the right time to initiate something, every moment is the right time to start.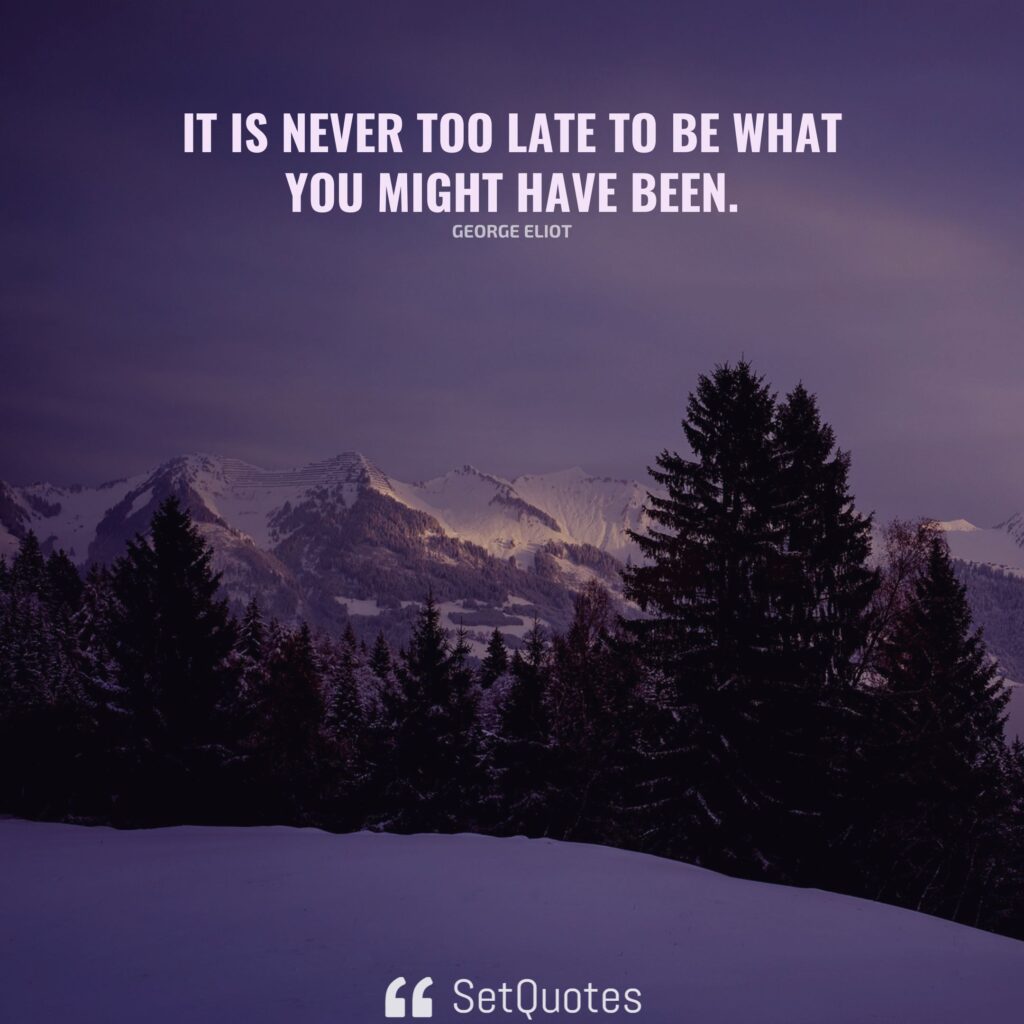 It is never too late to be what you might have been.
– George Eliot
Start doing the right thing from today, don't wait until tomorrow to do it. In fact, wait for nothing and don't let waiting lead to an endless cycle of waiting.
Don't let procrastination keep you from doing the things that can change your life in the most positive way possible. Remember, great results happen when you take 100% ownership and responsibility.
Even if you missed your chance to do things in the past due to procrastination or other reasons, you shouldn't let regrets of the past stop you from doing it now. Forget whatever had happened in your past, let today bring you more opportunity and clarity to begin it again with fresh energy.
Your present moment is the best moment to start doing the right things.
Learn from your past, and don't make the same mistakes again. Don't overthink the future, and don't let regrets hold you back from accomplishing your goals.
Realize that the present moment is all you need and today is all you've to start doing the right things. Why wait for anything when you already have everything you need?
Just start taking the first step, keep up doing it, build momentum, and in the end, things will fall into place on their own.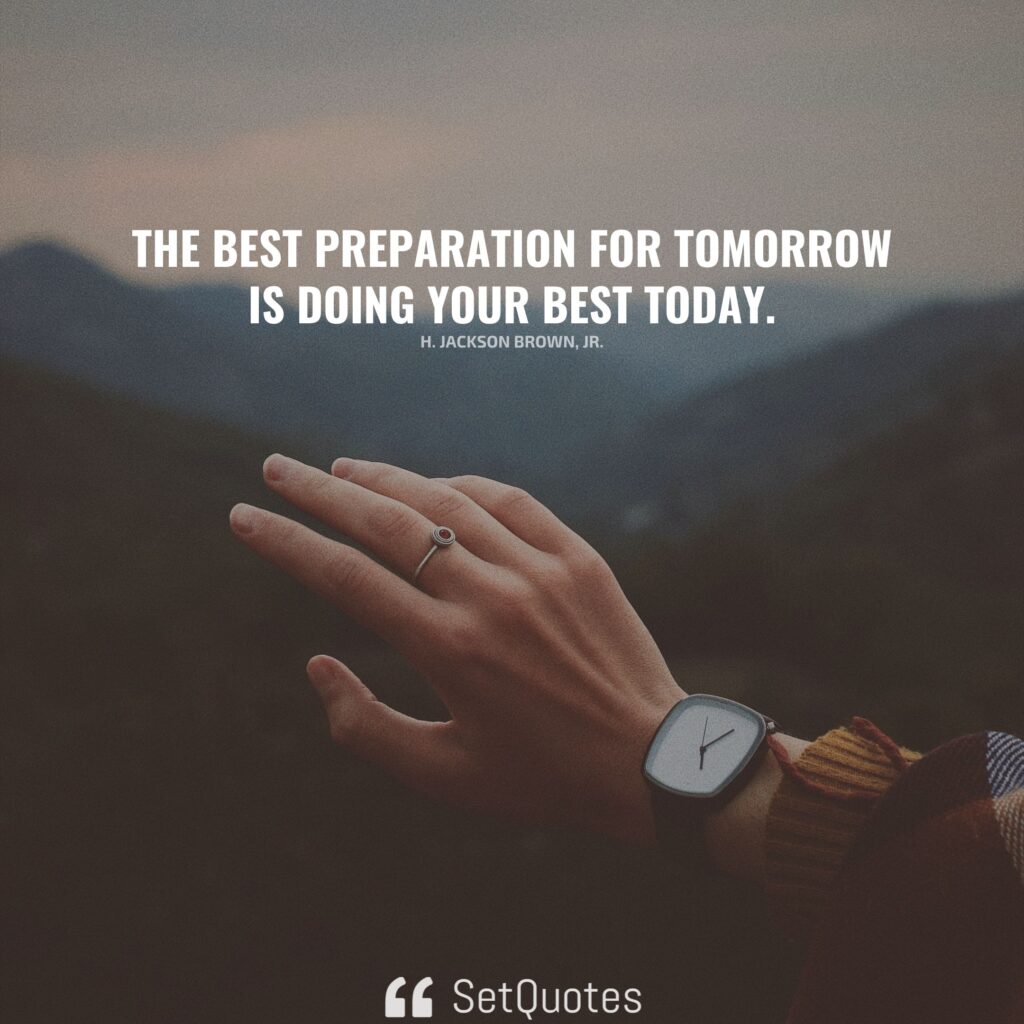 The best preparation for tomorrow is doing your best today.
– H. Jackson Brown, Jr.
The best way to lose at something is to refuse to participate. Don't let fear of failure or challenges keep you from participating.
There is one great quote by, Finley Peter Dunne: "The past always looks better than it was. It's only pleasant because it isn't here."
The only thing that could stop you are your own thoughts and mind. It's your own motivation and willingness to do the things that matter. With the lack of willpower, even the right time doesn't seem like the right one.
Present moments aren't less than a gift, we re-shape our tomorrow based on how we utilize our today. Make sure to use it in a way that helps to get you closer to your goals.
The moment you are in right now is basically all you have. Don't wait for the right time to arrive, rather turn whatever you have into right by making the right decisions and by looking at things from the right perspective.
Time isn't the main thing. It's the only thing.
– Miles Davis