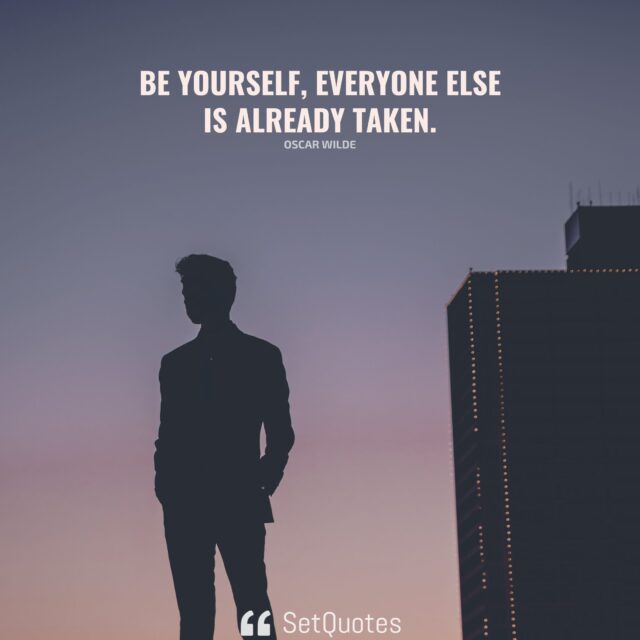 Be yourself; everyone else is already taken.
– Oscar Wilde
Meaning of this quote:
Be yourself, say whatever feels right, listen to your inner-self, believe in yourself, don't try to fit into someone else's role, and be proud of who you are.
The true wisdom is to not lose our very own identity in pursuit of following someone else's.
There is a fine line between taking inspiration and copying each and every step. Surely, there is nothing wrong with having someone who inspires you the most but never forgets to stay true to yourself by doing it in a way that makes you unique.
Start learning to appreciate yourself, It's better to be your own version any day than to be a second copy of someone else's.
Be real, be yourself
Remember, you already have everything you need. All you need is "You", everything else is secondary.
Believe in yourself, trust your inner strength, self-reflect, and always believe in your capabilities. Because ultimately you've to trust yourself before anyone else does.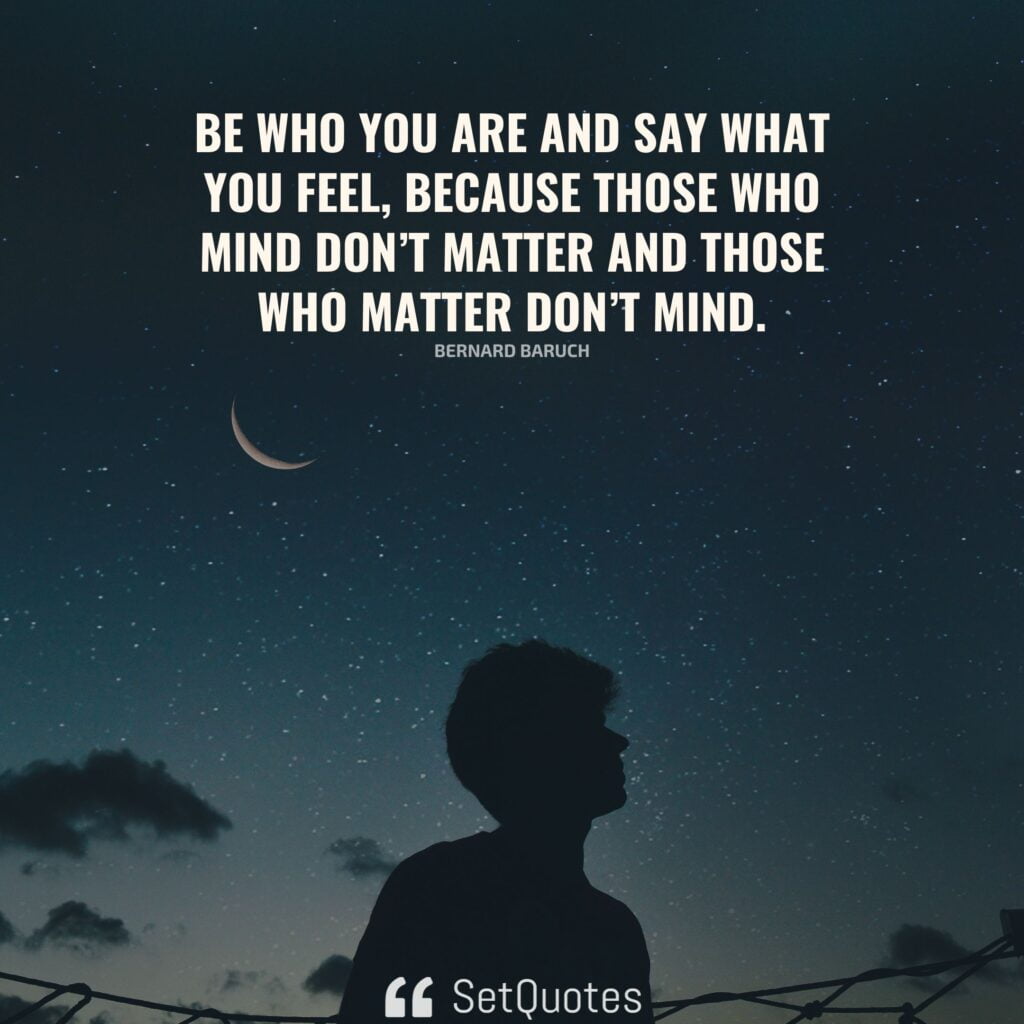 Be who you are and say what you feel, because those who mind don't matter and those who matter don't mind.
– Bernard Baruch
There's no fun in copying others. Always make sure you're known for your own identity, not for being a copy of someone else's. Why copy it when you're already unique just like everyone else?
Everyone has a kind of uniqueness to offer which makes them distinct from the rest. It's important to know what makes you distinguish In order to work towards that direction to get yourself known for it.
There is one great quote by Judy Garland, "Always be a first rate version of yourself and not a second rate version of someone else."
It's all about individuality and uniqueness which everyone carries. Don't act like anyone else, be how you are, embrace your real self, because everyone else is already taken.
Be your own role-model
Steve Jobs, once said: "Our time is limited, so don't waste it living someone else's life".
Before fulfilling the goals and objectives of others make sure you live and fulfill your own too. Live and fulfill your dreams before doing it for anyone else. But, never forget to be real and realistic too.
Being your own role model is not about being self-obsessed, but rather it's more about embracing and trusting your own identity. Forgetting about our own identity in pursuit of anything would probably not be the best move.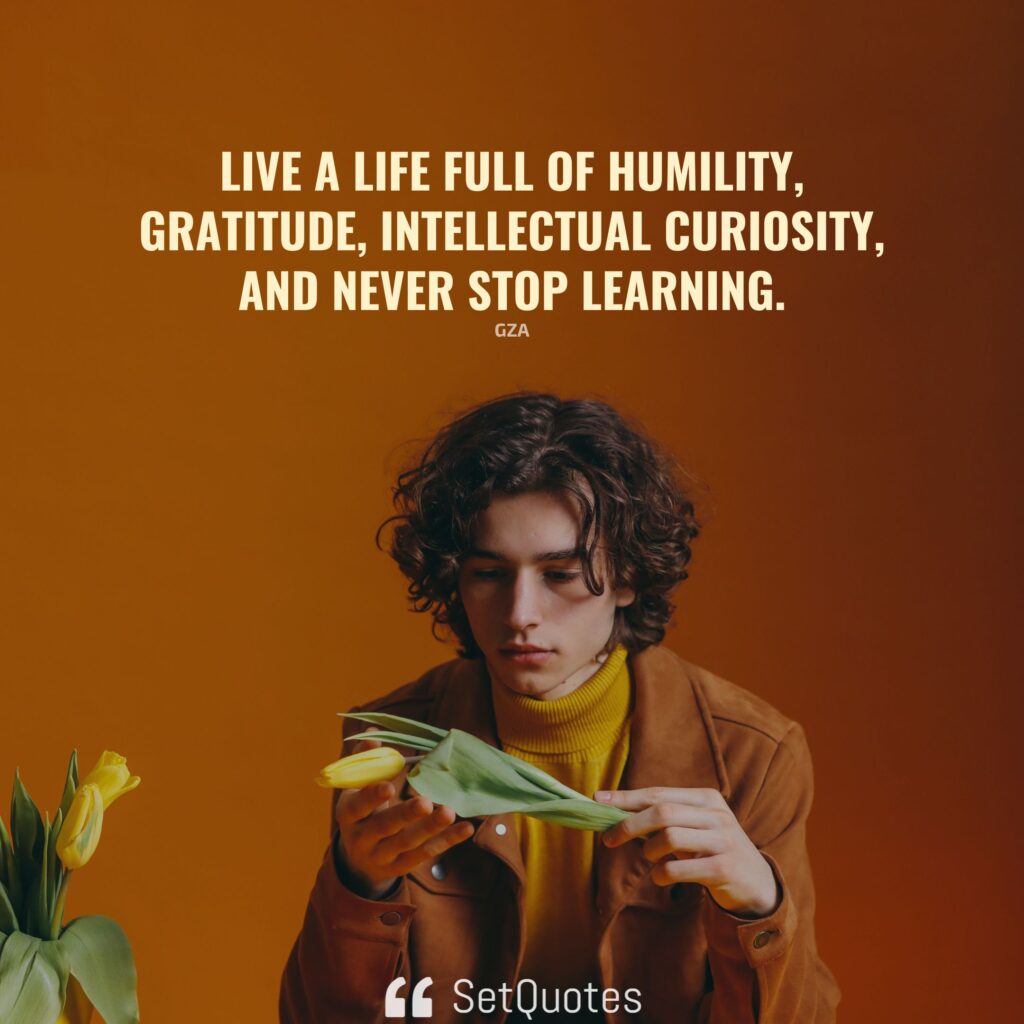 Live a life full of humility, gratitude, intellectual curiosity, and never stop learning.
– Gza
Isn't it true that in order to stand out from the crowd, you have to know what you're truly made for?
To self-reflect is the key to figuring out what you really want in life, what you really want to do, and how you intend to achieve it. Without self-realization, everything appears pointless.
Though there is nothing wrong with taking inspiration from your social media or other personalities, however, you shouldn't make anyone your idol or role model. Instead, self-examine yourself, and figure out what you can do best for your life because, In the end, this is what works better rather than blindly copying someone else.
Be action-oriented, be motivated by your goals, not people. Remember, dreams come true by chasing goals, not people. Be realistic, tie your dreams into goals, make realistic timelines and plans, let you be known for your work and not for following someone else.
You're as unique as everyone else, why strive to be someone's second copy when you can be the original version of yourself?
Always be yourself, express yourself, have faith in yourself, do not go out and look for a successful personality and duplicate it.
– Bruce Lee