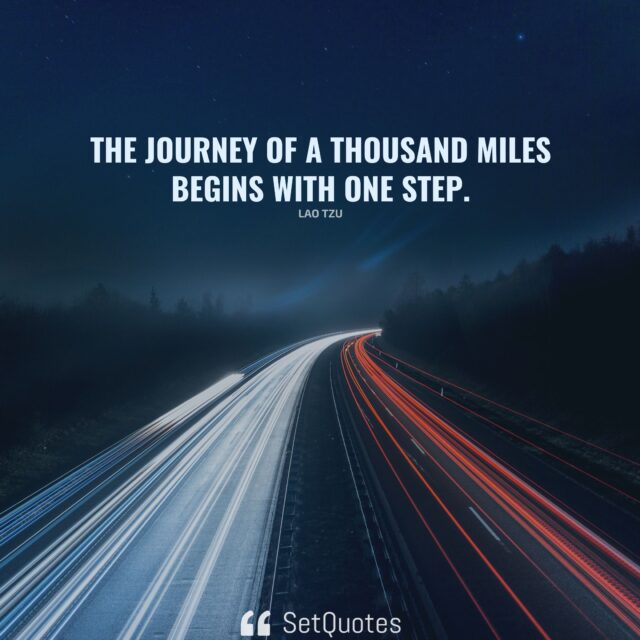 The journey of a thousand miles begins with one step.
– Lao Tzu
Meaning of this quote:
This quote is all about taking that first step.
It is not easy to begin a new thing, it takes courage and determination. But, if you focus on the first step and keep moving forward, you can achieve your goal.
The key is to focus on single steps and not on the final goal, It all starts by taking that first step.
Each great achievement has been achieved after a long and difficult road. Nothing great ever came from fast and easy steps.
Create a system for yourself that enables you to focus on a single step and not on the whole picture.
Remember, dreams don't come true on their own, you've to take that first step and start working towards it to make that happen.
Focus on the journey, not on the destination
Life itself is a journey and success and failure are just a part of it.
The best way to enjoy your journey is to live and feel each and every step you take to move forward.
The journey of a thousand miles gets easier and more fun when we plan out.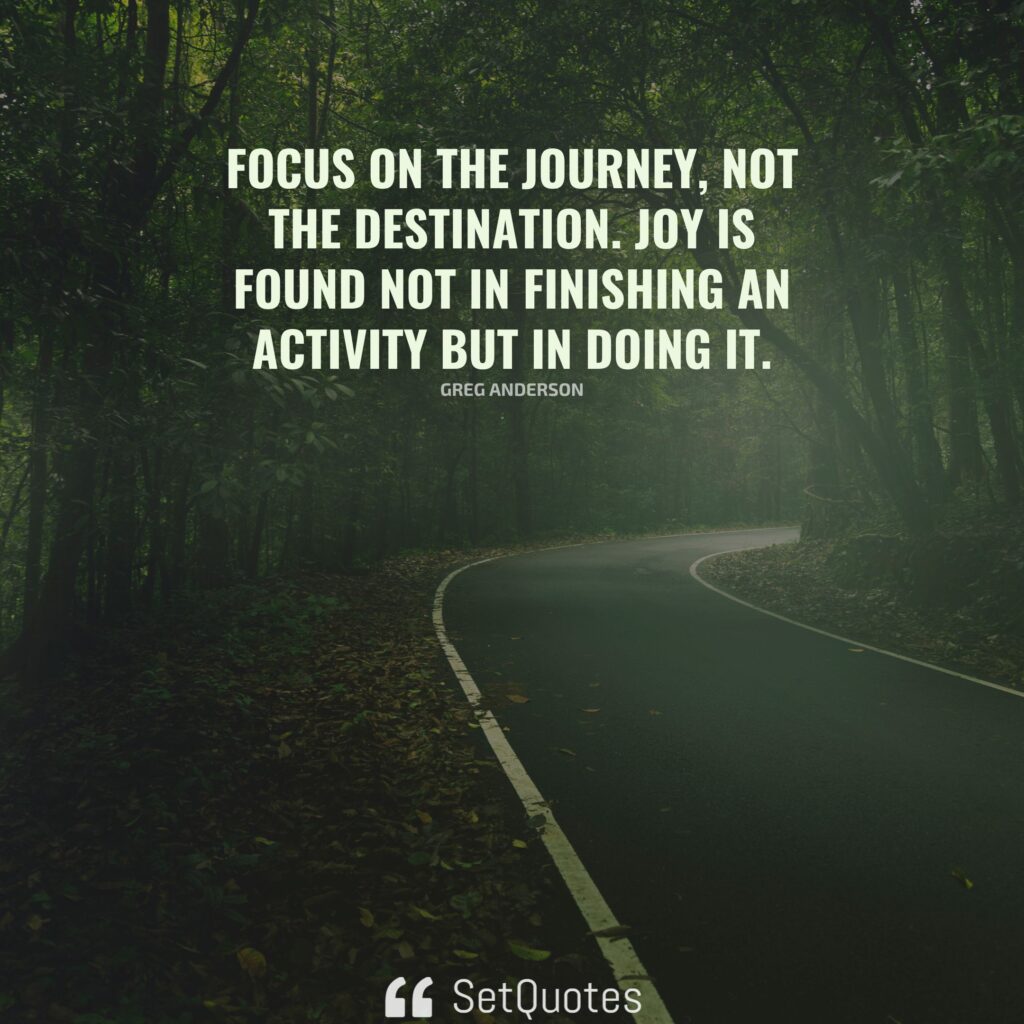 Focus on the journey, not the destination. Joy is found not in finishing an activity but in doing it.
– Greg Anderson
The key is to live and enjoy each and every moment which you spend on doing things.
Take that first Initiative to start your new beginning, focus on your journey, and everything will fall into its place.
This quote also expresses why determination drives success and why to avoid procrastination.
Sometimes it's even hard to reach that starting point, and we ended up procrastinating to begin a new beginning.
The most important thing is to take that first step, once you do that everything will start falling into place.
Never give up on your dreams
Don't give up on your dreams, the beginning is always the hardest. It takes courage and perseverance. It's okay if it's tough because if it was that easy probably lots of ended up doing the same.
Have a dream, translate it into goals, make a plan, turn that into a micro-plan and start executing it and do it each and every day. the key is to build momentum and keep moving forward.
It takes strong desire and motivation to take the first step, but, once you do that it's the momentum that will help to keep going.
Abraham Lincoln, Once Said: "Some achieve great success, is proof to all that others can achieve it as well".
Remember, a dream without a goal and execution is just a wish. with a strong desire, determination, and courage anyone can make their dreams come true as long as the dream is realistic enough.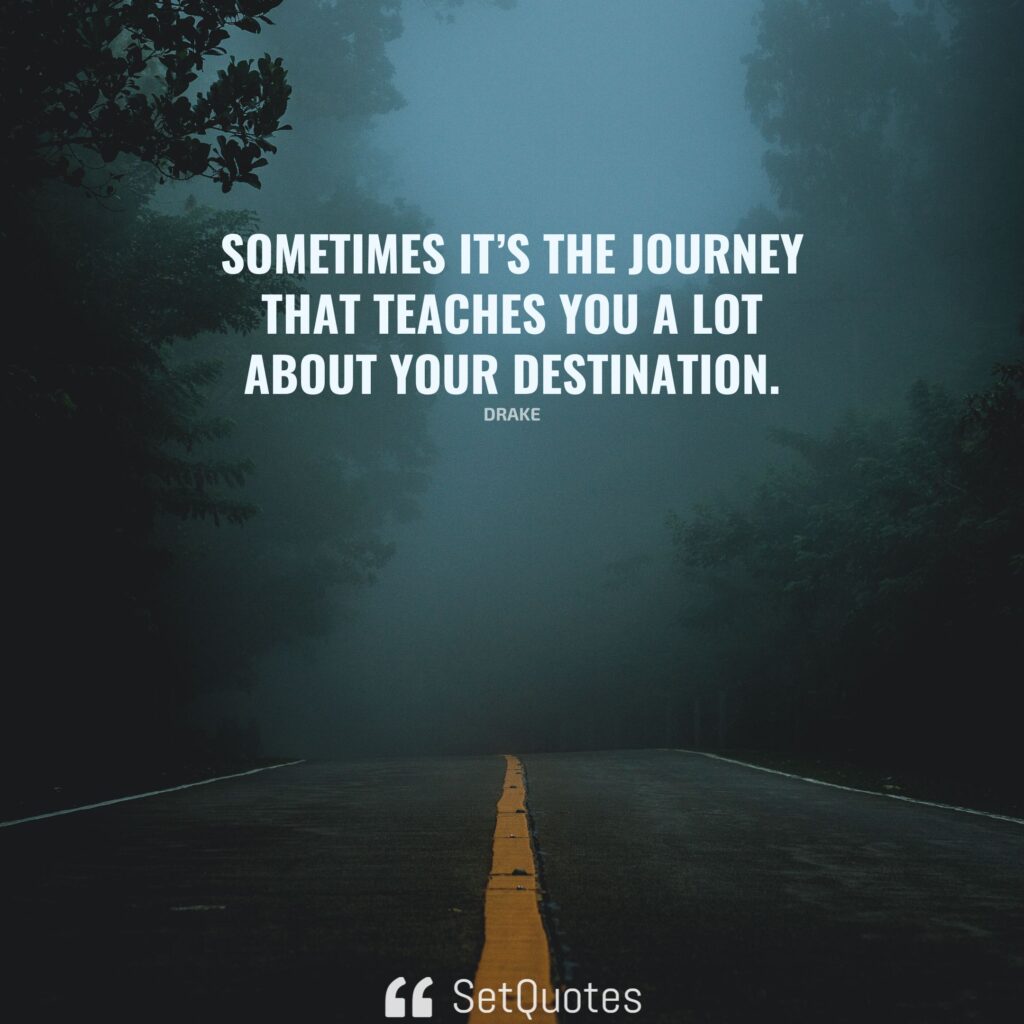 Sometimes it's the journey that teaches you a lot about your destination.
– Drake
Every journey teaches us some lessons, there is wisdom in every up and down.
Reaching a milestone is a moment of pride, but, the process is the most fun part. and in most cases, If you don't enjoy the process then chances are you may not able to reach a milestone.
It's a passion and desire which motivates us to keep moving forward. whatever you do, do it with passion and love.
Start your new journey, take that first small step, start it from today, because in reality today is all we have.