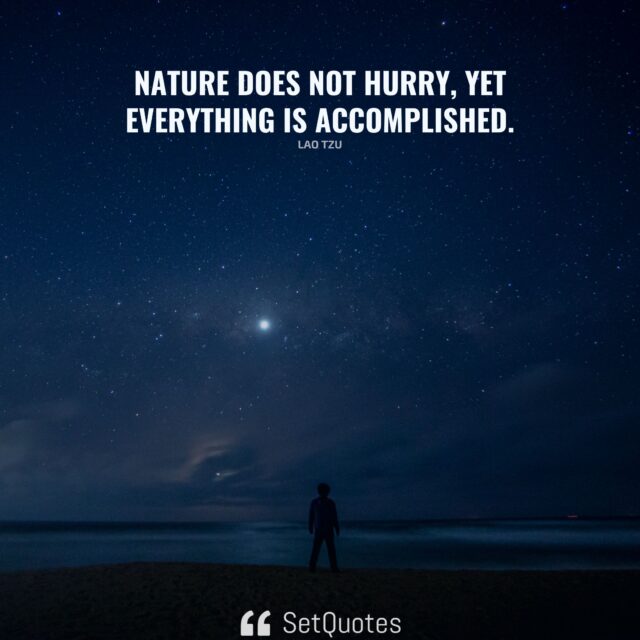 Nature does not hurry, yet everything is accomplished.
– Lao Tzu
Meaning of this quote:
It doesn't matter how fast or slow you go, just keep flowing. Learn from nature and your surroundings and realize that not all things can happen just because you want them to. Things happen when they are meant to.
A great thing usually takes longer than an ordinary one, patience is the key to it. The secret is to not give up, especially when you're too close to your goal.
Despite the fact that nature does not hurry, it flows and grows at its own pace, and yet everything is accomplished. Nature teaches us to be patient, to take all the time we need, and to maintain a pace that works for us without comparing or competing with others.
When you closely examine nature, you will notice that each part flows at its own pace. Similarly, we all have our own unique characteristics. The key is not to try to follow someone else's pace. Understand that you are never going to race with anyone, it's always going to be You vs You; aim to live at your own pace.
Don't stop, keep pushing
The key is to keep moving forward in the right direction, no matter how slow or fast you are. When your idea is feasible and you know what you're doing, giving up is not a great idea.
Don't be limited by the pace of others, realize that everyone lives at their own pace. We tend to make more mistakes when we are in a hurry, doesn't it?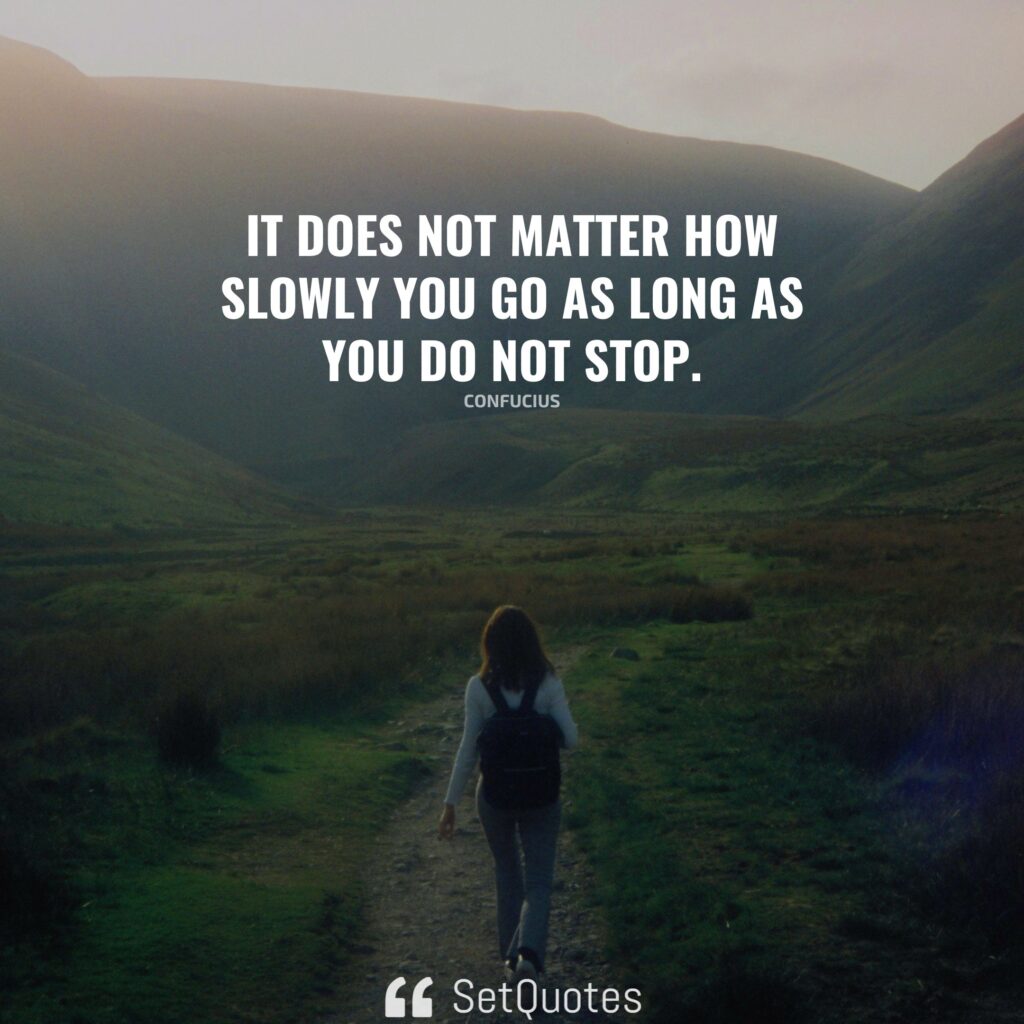 It does not matter how slowly you go as long as you do not stop.
– Confucius
Don't settle for anything less than your best. Take your time, be patient, and remember to embrace the process. Neither force yourself to get it done quickly nor expect unrealistic results.
Remember that flowers don't grow from the moment a seed is planted. Things happen when they are meant to. Doesn't it seem true that we cannot control everything? Often, our best effort is all we can offer. While we may not be able to maintain the final results, we can certainly maintain our efforts.
Your grandest goals can only become a reality if you embrace the journey that leads you to them. Sometimes, the process itself is more fulfilling and fruitful than the results themselves.
There is no race or competition. There is no need to set your pace based on someone else's life. Everyone's life is unique. Instead of replicating someone else's life or trying to match someone else's pace, find out what truly works for you. Keep a pace that produces results, clarity, and fulfillment.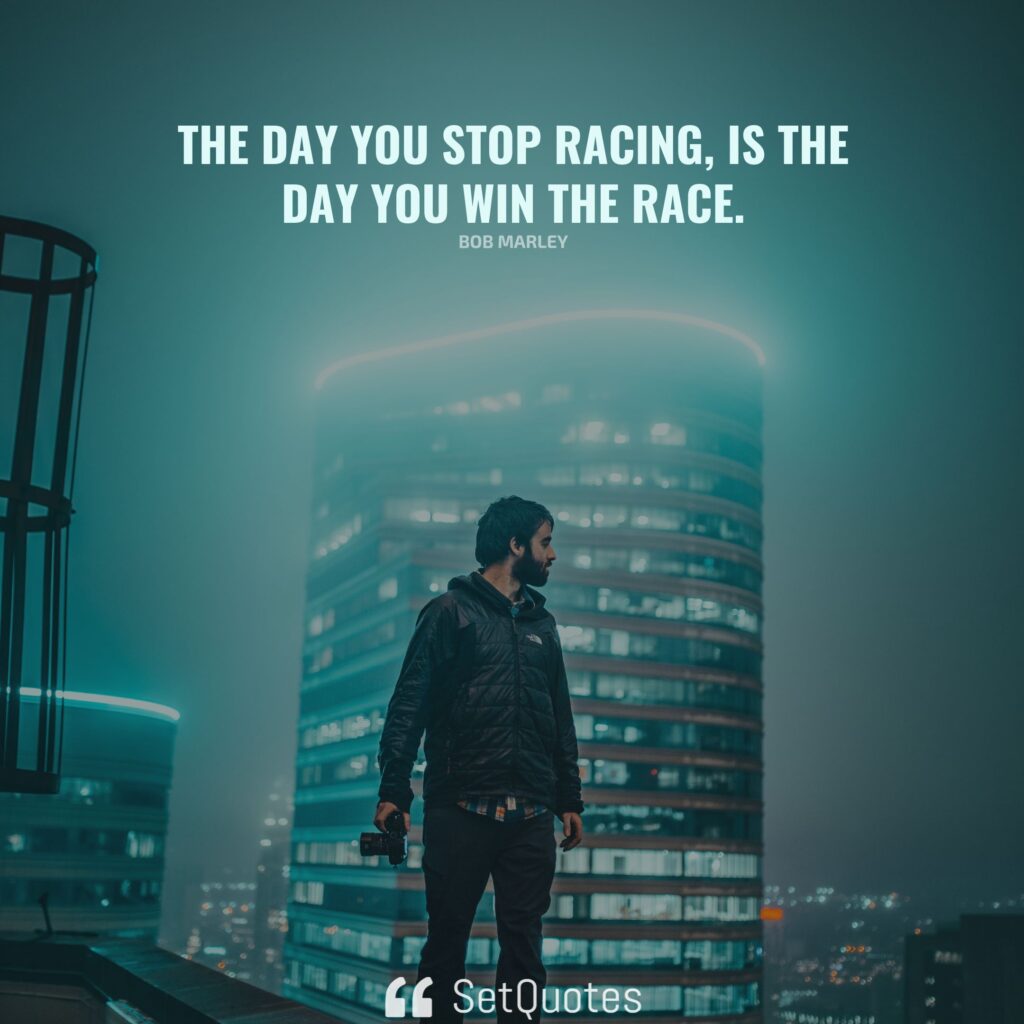 The day you stop racing, is the day you win the race.
– Bob Marley