I can be changed by what happens to me. But I refuse to be reduced by it.
­­–­ Maya Angelou
Meaning of this quote:
Unpredictability, uncertainty, and surprises are part of life. There are times when the only certainty is uncertainty. The road ahead will always have ups and downs and twists and turns, regardless of whether we like it or not.
There is no doubt that uncertainty, challenges, and obstacles can change our lives, but we must not allow ourselves to be manipulated by them. There are certain situations that are beyond our control, but what we can control is our reaction to them.
Aren't challenges an integral part of nature? Doesn't our attitude and the way we react determine whether they remain temporarily or permanently? Don't many challenges originate in our minds rather than in reality?
In order to overcome challenges, isn't it sometimes necessary to conquer our own thoughts? Our lives often change when we go through a tough or challenging time, but we can choose not to let it limit us.
Regardless of your circumstances, you are free not to be impacted by them
While uncertain circumstances can change you, you can still choose not to be affected by them. Although a defeat can change you, you can choose not to be defeated in your own mind.
Regardless of what happens to you, take it as an opportunity to learn and grow. There are times when things don't go according to plan. Things that come out of a course generally teach the best lessons in life.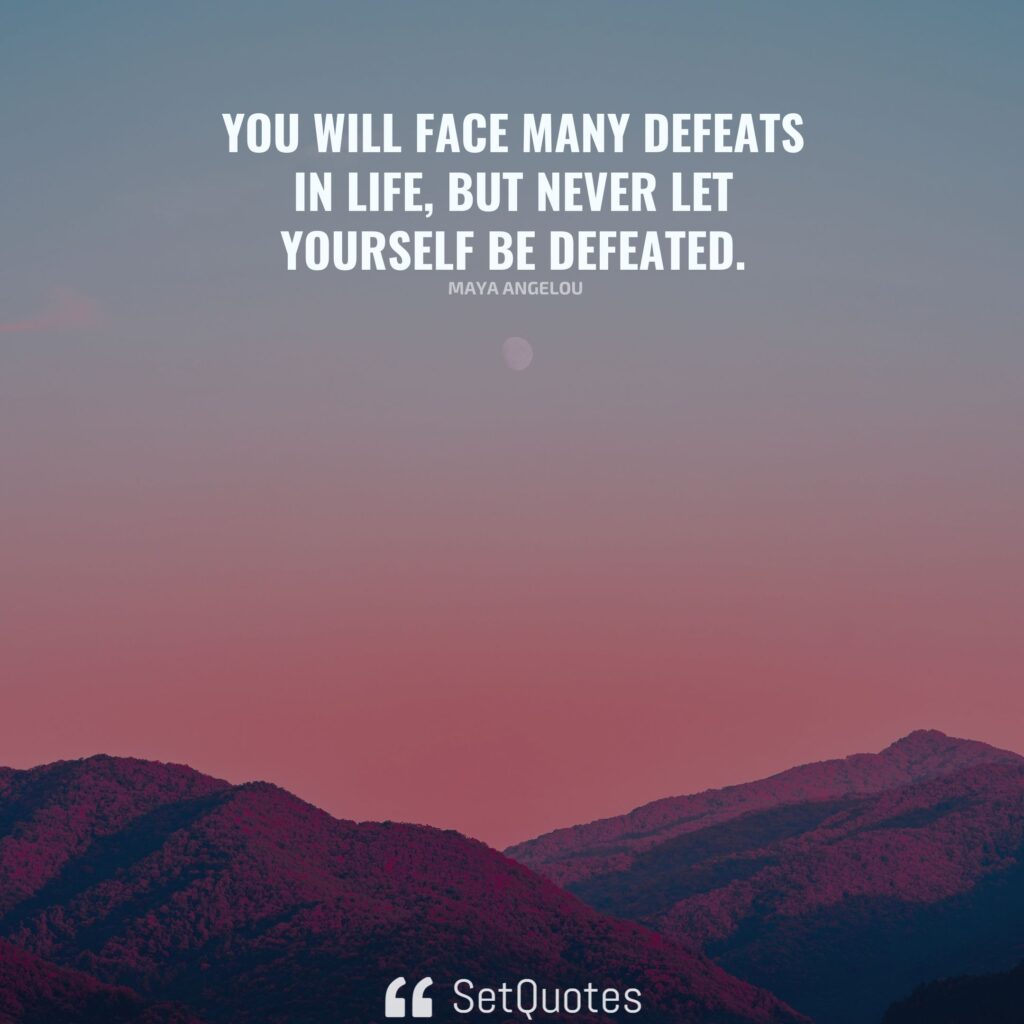 You will face many defeats in life, but never let yourself be defeated.
– Maya Angelou
No matter how challenging your circumstances may be, it's not worth sacrificing your wisdom. Accept the fact that losing your wisdom is an incorrect approach.
There are times when we win and times when we lose, but what matters most is not to lose ourselves in our own eyes when we fall short of our goals.
Life is full of surprises; some will change the way we live, while others may completely alter the course of our lives. There may be some positive outcomes, while there may be adverse outcomes. Regardless of what happens, you can choose not to be affected by it.
Courage is everything. Courage inspires confidence and with the right confidence, one can cope with any ups and downs. Nothing can stop those who are confident in their abilities and in their inner strength.
Some undesirable outcomes occur not as a direct result of the bad situation, but rather as a consequence of our response to it. The way we react and respond determines everything. If we stand up for ourselves and don't lose our wisdom, we can overcome nearly any obstacle.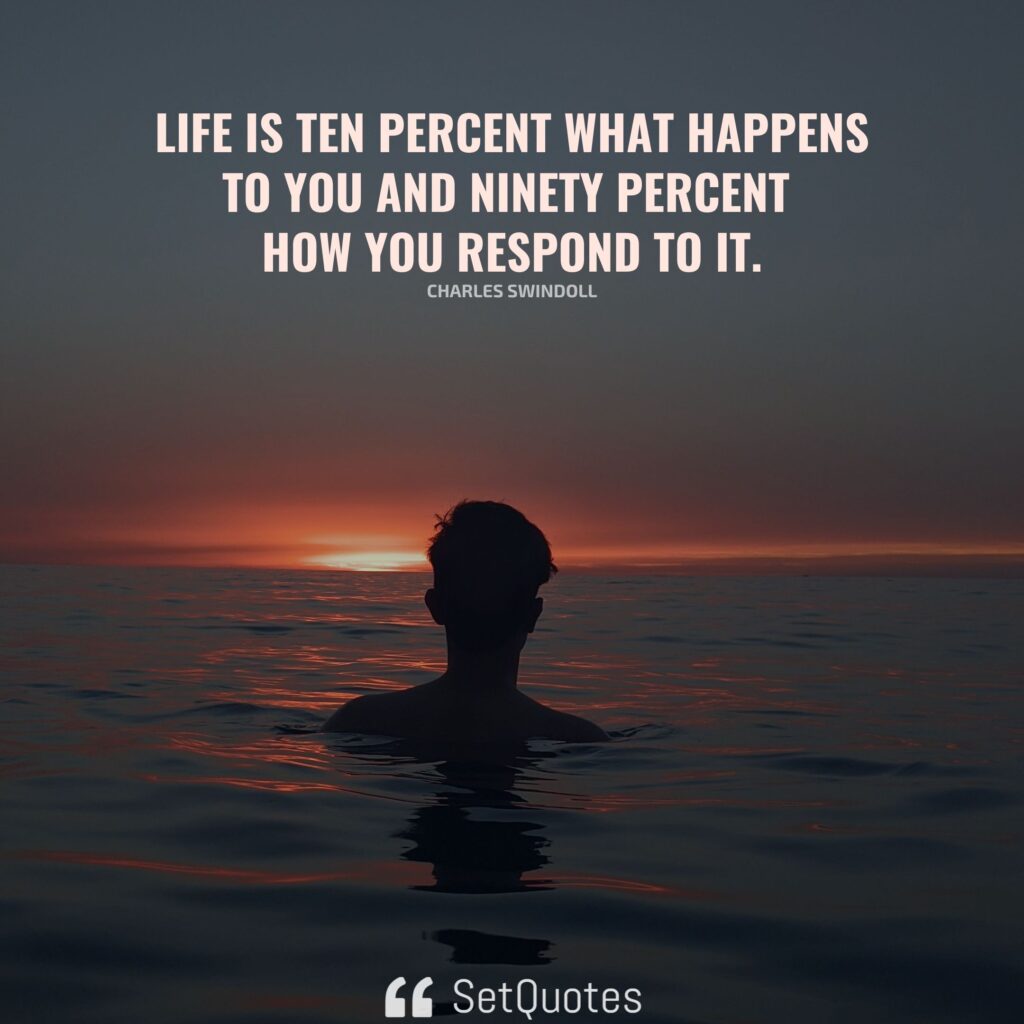 Life is ten percent what happens to you and ninety percent how you respond to it.
– Charles Swindoll