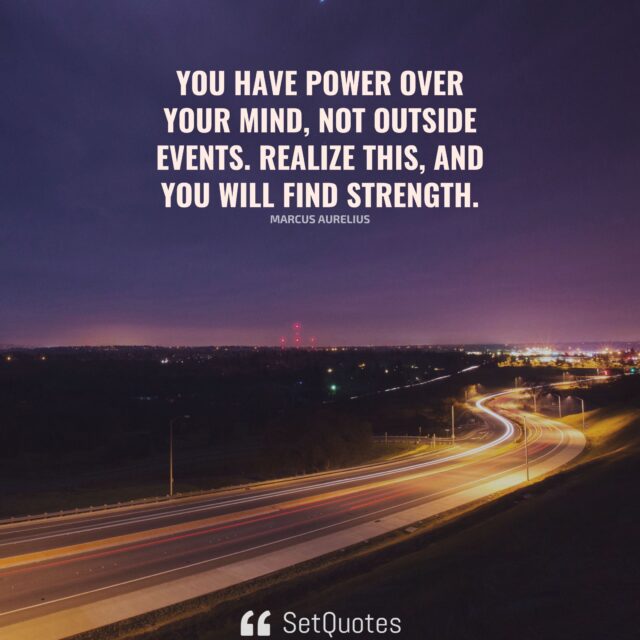 You have power over your mind – not outside events. Realize this, and you will find strength.
– Marcus Aurelius
Meaning of this quote:
Everything we do is influenced by our minds. Every action or thought is driven by it. We are powered by our minds. Claim full control over your mind and let it work in favor of your best interests.
Never give up control over your mind, because that's when it works against your best interests by wandering freely or by overthinking.
However, you have control over what you think, not what happens outside. What happens outside is beyond your control, but the reactions you have inside are under your control.
Sometimes the way we react to situations makes them seem more complicated than they are. Isn't the act of not trying to control the uncontrollable itself a form of strength?
You don't have to worry about things you can't control
Don't let what you can't control take away your power over what you can. You don't have to worry about things that are beyond your control; instead, you can focus on things that you can control.
Realize that sometimes things happen and sometimes they don't. We cannot control external factors, but we can control our own internal efforts.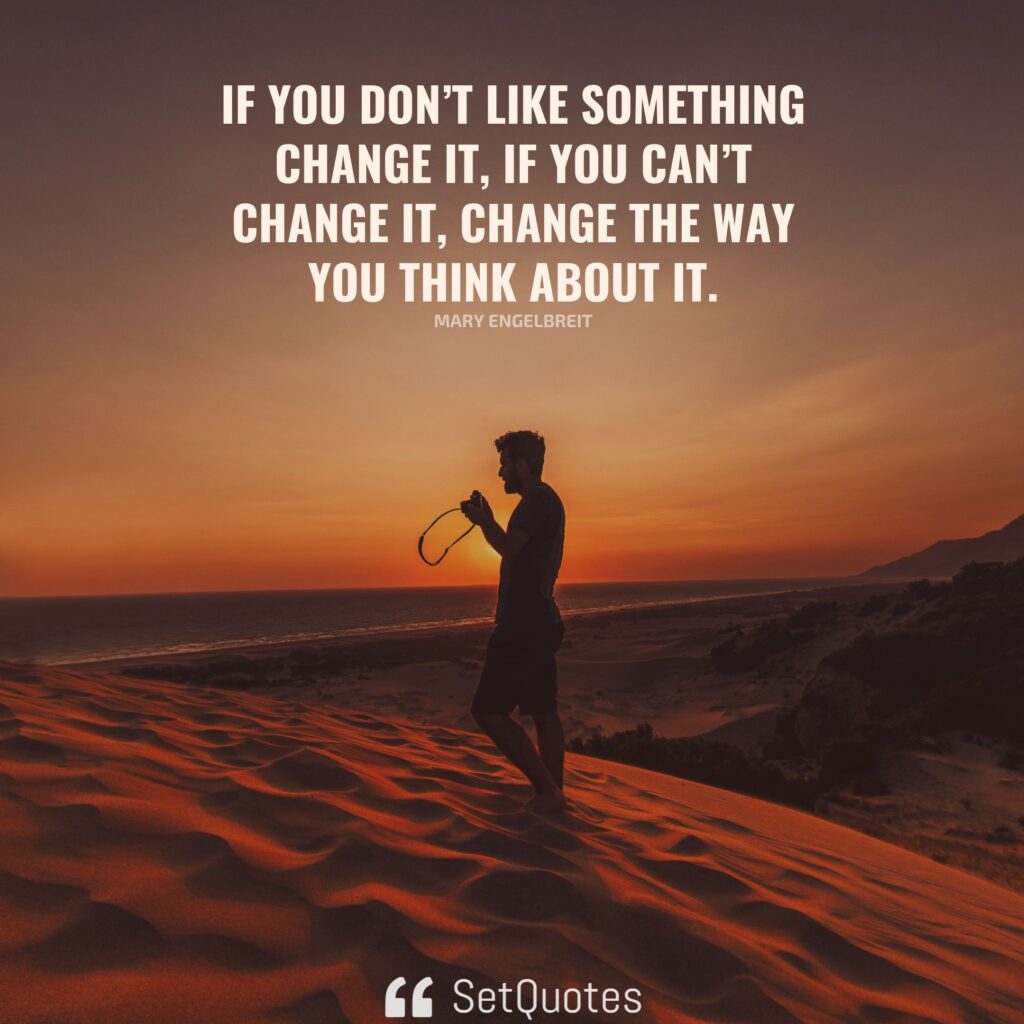 If you don't like something change it; if you can't change it, change the way you think about it.
– Mary Engelbreit
When things don't work as expected, do what you can to change them. However, if you can't, accept it for what it is and move on to the next step.
Knowing when to keep pushing and when to give up is an art. Sometimes giving up is the best and only option when things are beyond possible.
Wisdom is in utilizing strength where it is most needed. Isn't it true that utilizing it incorrectly will result in nothing? Doesn't controlling the uncontrollable seem like a waste of intellectual energy?
We are the only ones who have control over our minds. As a result, people can make us feel good or bad until and unless we give our minds permission to do so.
Don't let what you can't do deter you from achieving what you can. Realize that everyone has their own unique strengths and weaknesses, and the key is not to undermine those strengths because of a few unchangeable flaws.
Ultimately, the way we think and perceive is what defines us. Reshape your mind and let it help you to reshape your thoughts and life.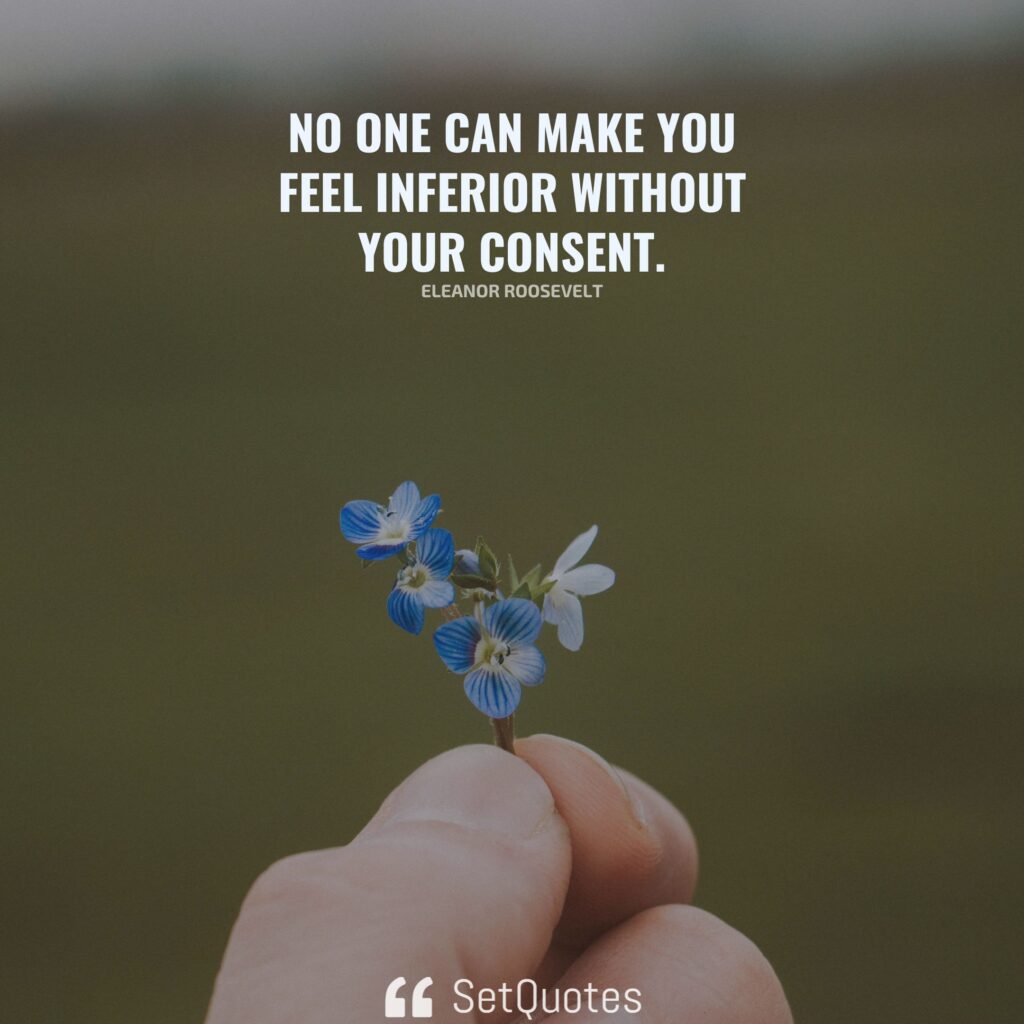 No one can make you feel inferior without your consent.
– Eleanor Roosevelt