The most common way people give up their power is by thinking they don't have any.
– Alice Walker
Meaning of this quote:
Realize that everything you need already resides within you. It doesn't take anything extraordinary to accomplish your goals. Your thoughts and beliefs determine everything.
Imagination shapes reality. All power lies within your mind. It's your thoughts and choices that make magic happen. The more you trust yourself, the better your judgments will be.
Everyone is unique, everyone has unique strengths, and everyone has that superpower as long as they believe that they have it.
Ultimately, it all depends on your beliefs. When you believe in yourself, you strive to make the impossible possible by trying every viable option. On the other hand, when we lose confidence in ourselves, it makes it harder for us to accomplish things that are more than possible.
Everyone possesses a superpower
We all possess unique abilities. However, we must recognize and accept that we possess it before we can make use of it. It's a mindset that determines everything.
Imagination is what gives us infinite possibilities. All of us possess the capability to imagine something, which means that we are all capable of creating a miracle if we try realistically.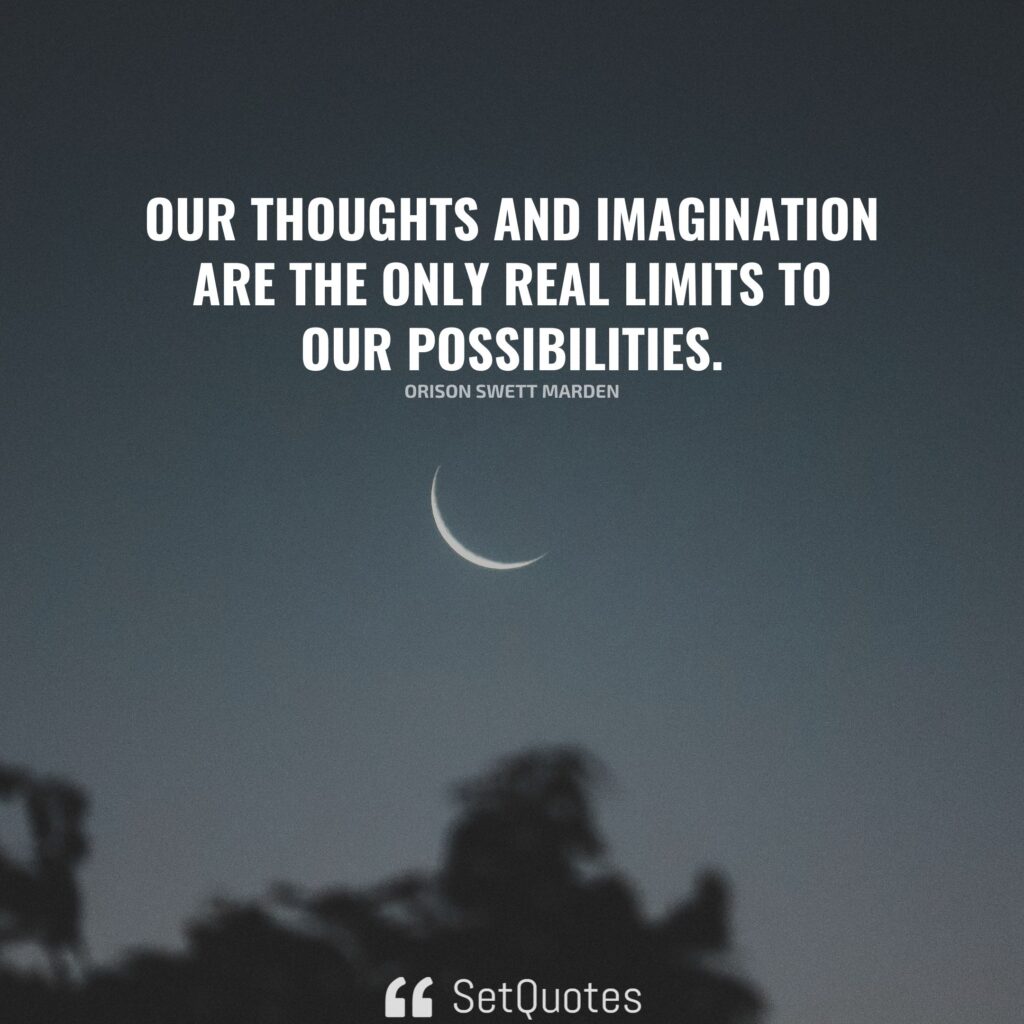 Our thoughts and imagination are the only real limits to our possibilities.
– Orison Swett Marden
Our thoughts and imagination determine who we are. Shape your thoughts and you'll re-shape your life. When you think about something, be sure it aligns with your goals. It's because the exact opposite happens when we overthink.
Imagination leads to desire, desire leads to planning, planning leads to actions, and action leads to an outcome. And thus, this is how everything starts with our imagination.
While everyone wants to achieve great things, not many of us take the initiative to make them a reality. Imagination is our superpower as long as we execute them.
Realize that we all have the ability to go beyond our limits, but to do so, don't we have to push ourselves beyond our potential? Isn't it necessary to go beyond possibility to achieve the impossible?
Believing that you are capable of achieving anything you desire is the first step to turning it into a reality. Let your strong convictions make you stronger and capable of making every impossible possible.