Leave nothing for tomorrow which can be done today.
– Abraham Lincoln
Meaning of this quote:
This quote represents the importance of why one should not procrastinate. Everyone has great goals in their minds, certainly, everyone aims to do something great which is closer to their heart, but what stops most of us is procrastination.
Our biggest reason for leaving things for tomorrow is that we don't set a deadline for it. A lack of deadline is the surest way to trigger procrastination.
When there is no timeline associated with something, it is easy to put it off or ignore it.
Planning is the key, make sure your goals have a certain timeline because with lack of it, It would merely look like a daydream.
Timing is everything
Don't forget that some things need to be done at the right time. Timing is everything, so plan your execution ahead and aim to do the right thing at the right time.
Never leave anything to tomorrow, never leave anything pending for tomorrow that can be done today. Doing things in the future may not add the same value as doing them today.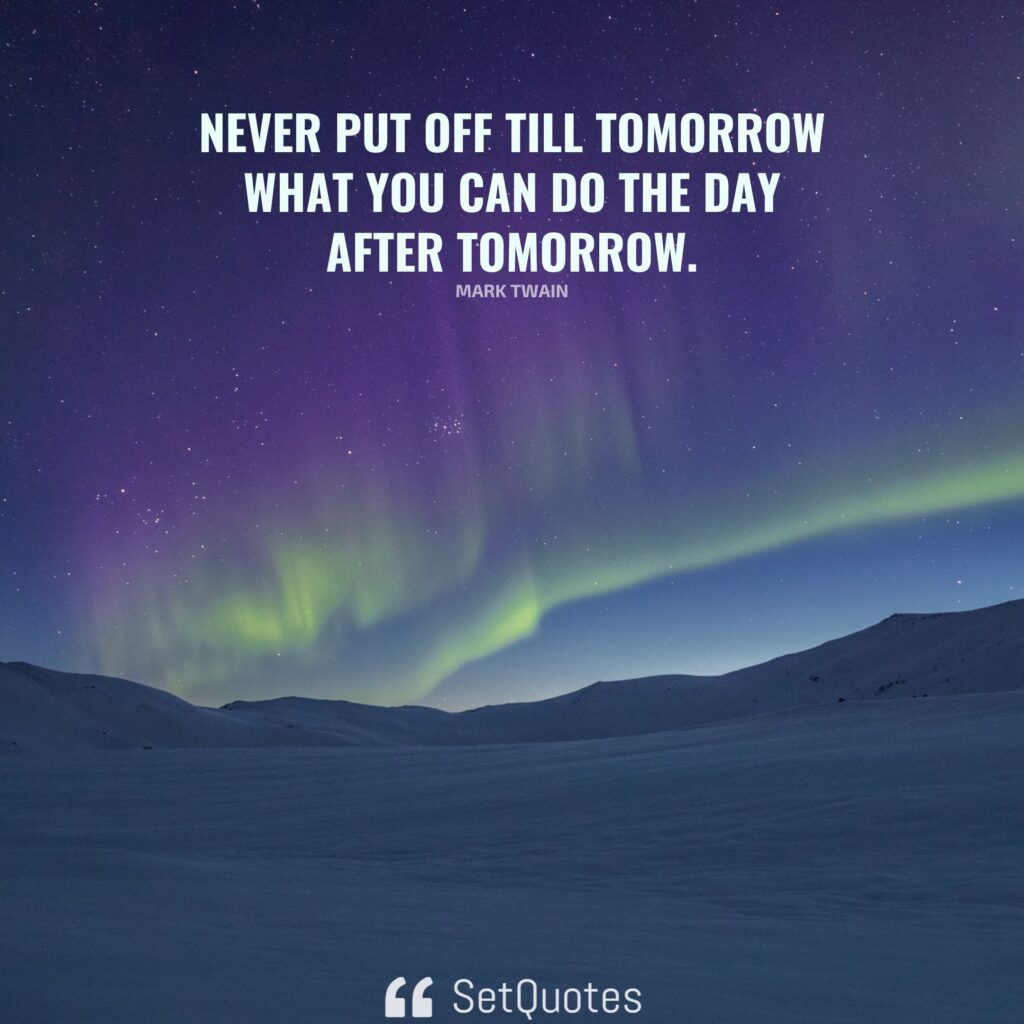 Never put off till tomorrow what you can do the day after tomorrow.
– Mark Twain
Almost everyone procrastinates at some point, and the best reason for procrastination is a lack of motivation or interest. It's really hard to do things when there is no motivation.
Procrastinating and leaving things until tomorrow might be because we don't really want to do or execute the tasks. Or maybe we simply find it difficult to allocate the time due to a busy schedule.
Therefore, planning is key, passion and vision can lead to nowhere without proper planning and research. Always make sure to be backed by proper planning and research in order to make sure you move forward in the right direction.
Don't leave anything for tomorrow, stay true to your schedule
One of the greatest qualities to have is being honest and true to yourself. Be aware of your time, and live each moment to the fullest. Always stay on track with the schedules you set for yourself.
Whenever you've scheduled something, follow your plan. Failure to follow your plan today could result in overlapping of tasks from tomorrow.
Always plan things in a way that keeps everything balanced so that you don't get overworked.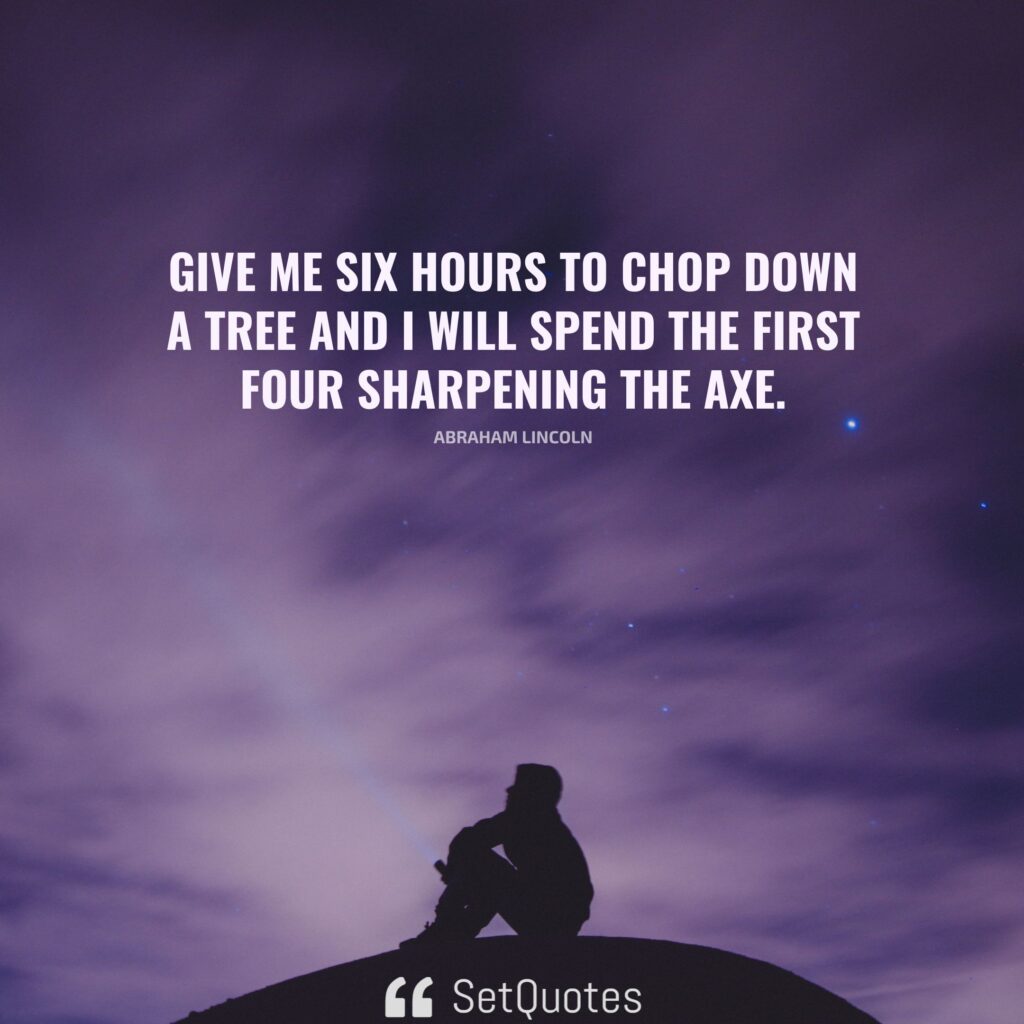 Give me six hours to chop down a tree and I will spend the first four sharpening the axe.
– Abraham Lincoln
The opposite, don't do anything from tomorrow. If it's for tomorrow, don't do it today. Don't get too overworked; remember, a perfect balance is essential.
If you have a great dream or vision in mind, tie it into goals, turn the goals into small and simple executable parts, and assign the timeline for each of those parts.
Stay true to your timeline, avoid multi-tasking, and only do one thing at a time as you're supposed to do according to your timeline, neither trying to squeeze in something that is scheduled for tomorrow nor skipping anything that is scheduled for today.
In the end, clarity and clear objectives are crucial, because without them, creating a roadmap can be very challenging. Without a clear path, it will be very easy to lose direction.
Time is the most valuable resource we have, utilize it in a way that can make you better than what you are yesterday, let it help you to get closer to your next milestone.
It has been my observation that most people get ahead during the time that others waste.
– Henry Ford