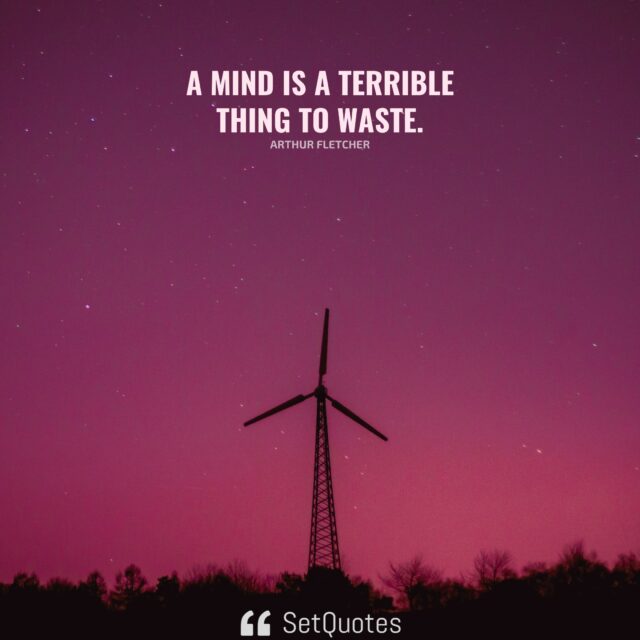 A mind is a terrible thing to waste.
– Arthur Fletcher
Meaning of this quote:
Our life is a reflection of our thoughts, we are driven by thoughts, and thoughts are driven by our mind, and that's how ultimately It's our mind which decides or controls everything.
Mind is everything, we become what we feed to it. By developing the right mindset anyone can achieve almost anything, while by letting it wondering on auto-pilot, It's almost easy to lose the path of dream or vision.
The mind is a very powerful tool. The mental and conceptual abilities we possess are a gift. Re-shape your thoughts, and it will re-shape your life.
Do not let your mind generate thoughts on auto-pilot, take responsibility for your thoughts, be aware of what you think and what you do, and never let them work against you, let them work for you.
Mind is the greatest gift
Education is the most important, as it reshapes the mind, and therefore it reshapes life. This is what opens up a new perspective and leads to a better quality of life.
Education isn't just limited to academic education, it involves self-learning as well because life teaches us valuable lessons as long as we're willing to learn from it.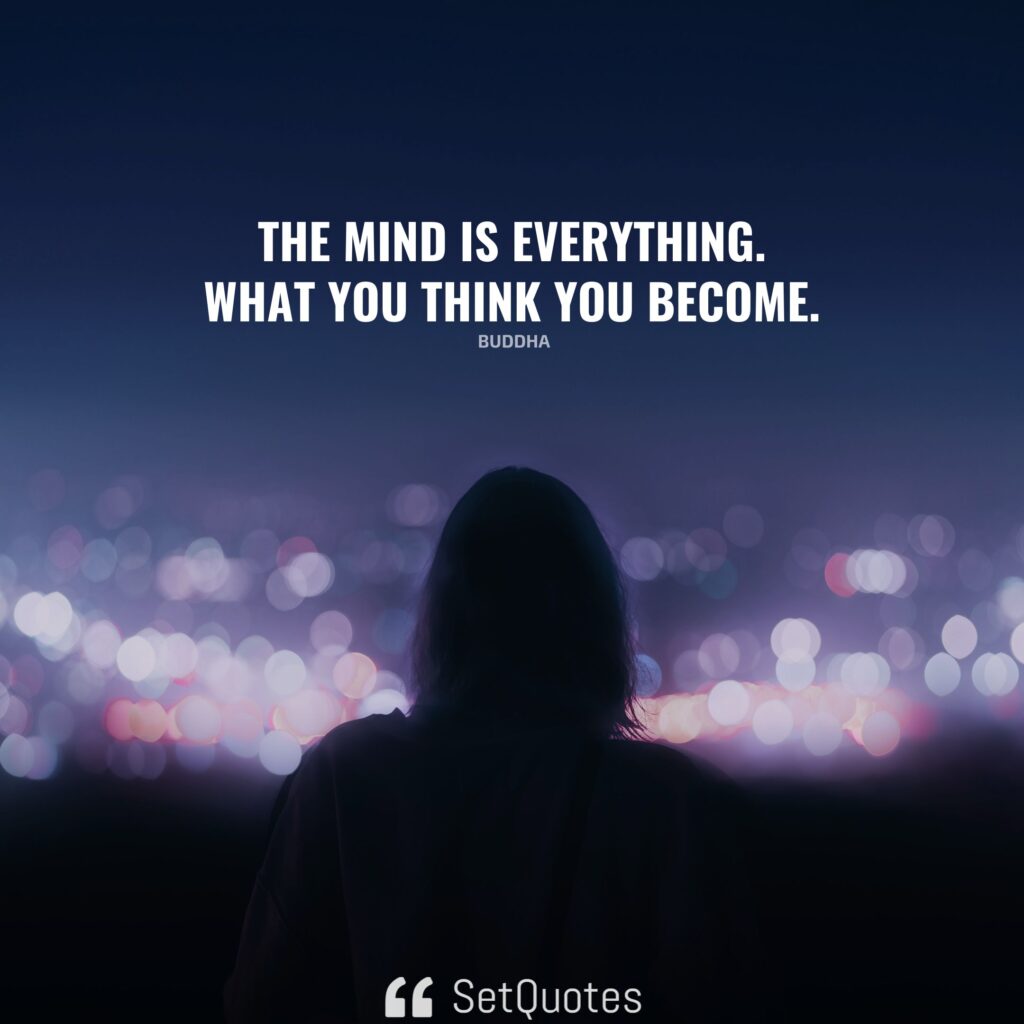 Make learning a life-long endeavor, don't let your mind sit idle. Give yourself challenges that really push the boundaries of your capabilities. Let it make your brain think and work in an entirely different way.
The mind is one of the greatest gifts we possess, make sure you use it in the most effective and positive manner, and let it guide you to unlocking your full potential and beyond.
You become what you focus on. Choose your role model wisely, never follow anyone or anything blindly, always do the things that really suit and work best for you.
Education matters the most
Don't let your own way of thinking be the barrier, It's supposed to break any possible barrier or blocks and not to be the one. Change your perspective, and It may bring positive results.
Remember, education matters the most, there is one great quote by Joseph Addison: "Reading is to the mind what exercise is to the body".
Education is the ultimate way to resolve any complex problem. Educate others in the best way possible and they will bring their own vision or perspective to create this world even better place for every individual.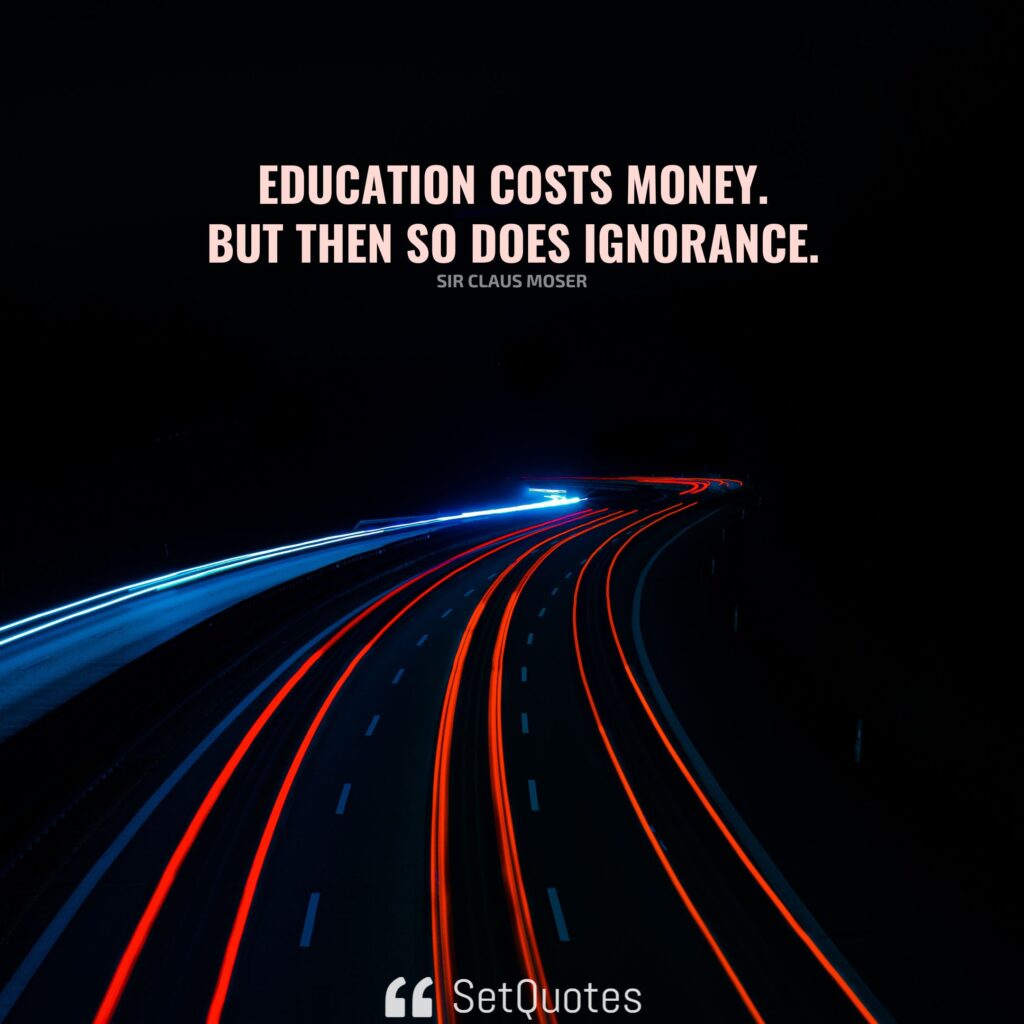 Education costs money. But then so does ignorance.
– Sir Claus Moser
The best way to empower someone is to educate them. Education is not contained in a single format but can take many forms. It does not just empower an individual, but all others in their environment as well.
Education is the best way to influence others to create the most positive environment possible for more growth and empowerment.
Remember, everyone teaches us something, everyone has something unique to offer, even our past experiences can teach us a lot, be open to it, let it help you to be better than what you were yesterday.
We are the products of our thoughts and actions, and education can greatly influence it. Remember, a growing mind is one that is eager to learn new things and is open to seeking improvements or changes.
You can change the world and bring the most positive results by providing others with access to education.
An investment in knowledge pays the best interest.
– Benjamin Franklin