Do all things with love.
– Og Mandino
Steve Jobs, once said: "Your work is going to fill a large part of your life, and the only way to be truly satisfied is to do what you believe is great work. And the only way to do great work is to love what you do."
Do your things with passion and love, find what makes you happy and fulfilled and try to make a career out of it, In case, It's a possible and feasible off course.
Whatever you do, do it by giving your 100%. Do even small things in a unique and great way. Let your work be so meaningful and memorable that people remember you for it.
Don't aim at success
Success and failure aren't a destination, they are not final either, they are just a part of the journey of our life.
Remember, success is just a byproduct. Don't aim for success, instead aim for self-improvement and fulfillment, and everything will fall into its place.
We struggle to do the things when we don't do them with passion and love. Maybe try to change the way to do those things and still if it doesn't work then re-consider if you really want to do that.
The aim is to do the things that are truly important and purposeful. Do the things which make you fulfilled, which adds value to someone else's life.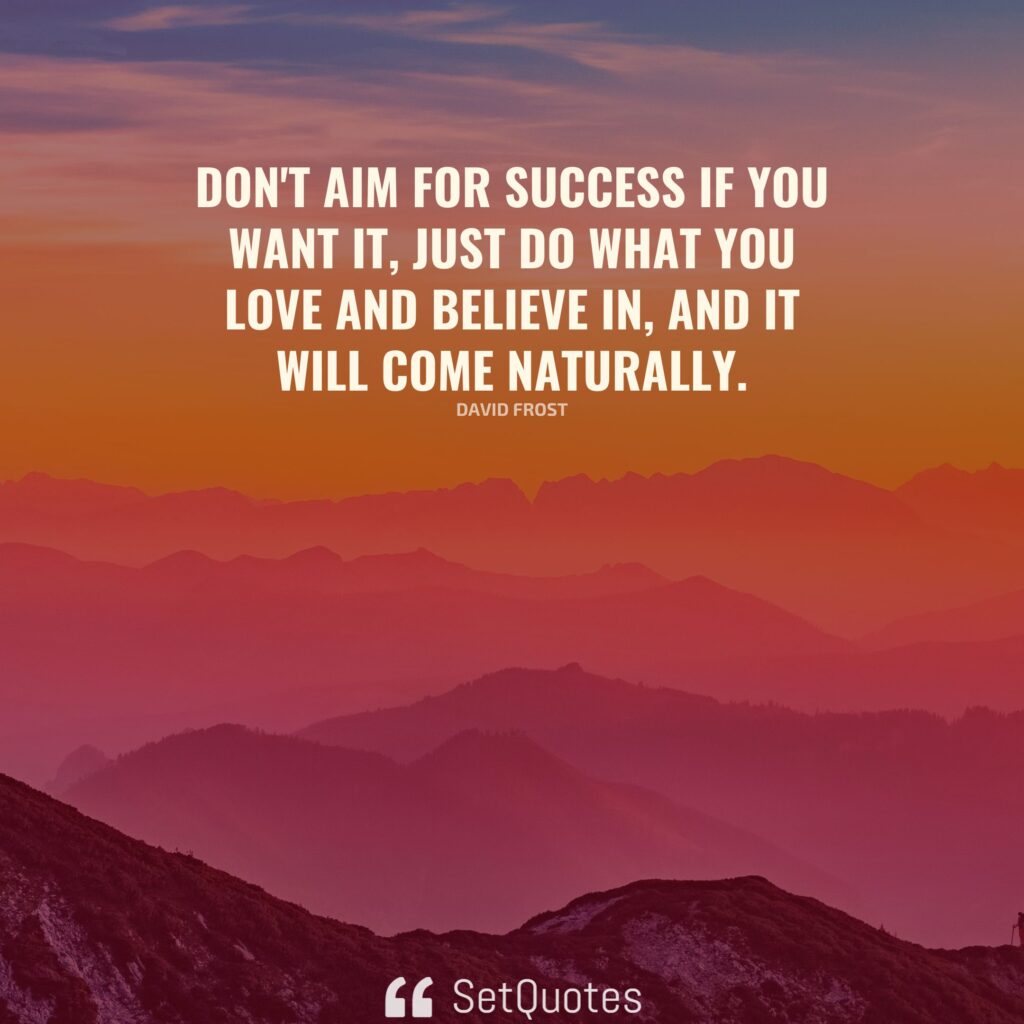 Don't aim for success if you want it; just do what you love and believe in, and it will come naturally.
– David Frost
Enjoying your career is also equally important. If you can't enjoy your career then you might anyway find it hard to do your work.
If your situation allows you then don't try to force yourself with doing the things which you hate. Choosing passion as a career and succeeding at it gives a different level of happiness, but, It surely takes courage, and It surely not that easy in some cases.
But, In the end, It's passion, hard work, and persistence that matters the most. With passion and hard work, anyone can almost achieve anything.
Good things take time and effort
Nothing great ever happened overnight, behind every great innovation there is a lot of effort, passion, and love. And it's a curiosity that ignites passion and desire to explore the unexplored path.
Remember, a great thing takes time and hard work. And those who have made it are usually the ones who never give up, learn from their mistakes, and keep trying to do their best.
It certainly takes courage and lots of effort, If it was that easy then possibly it wasn't worth doing it.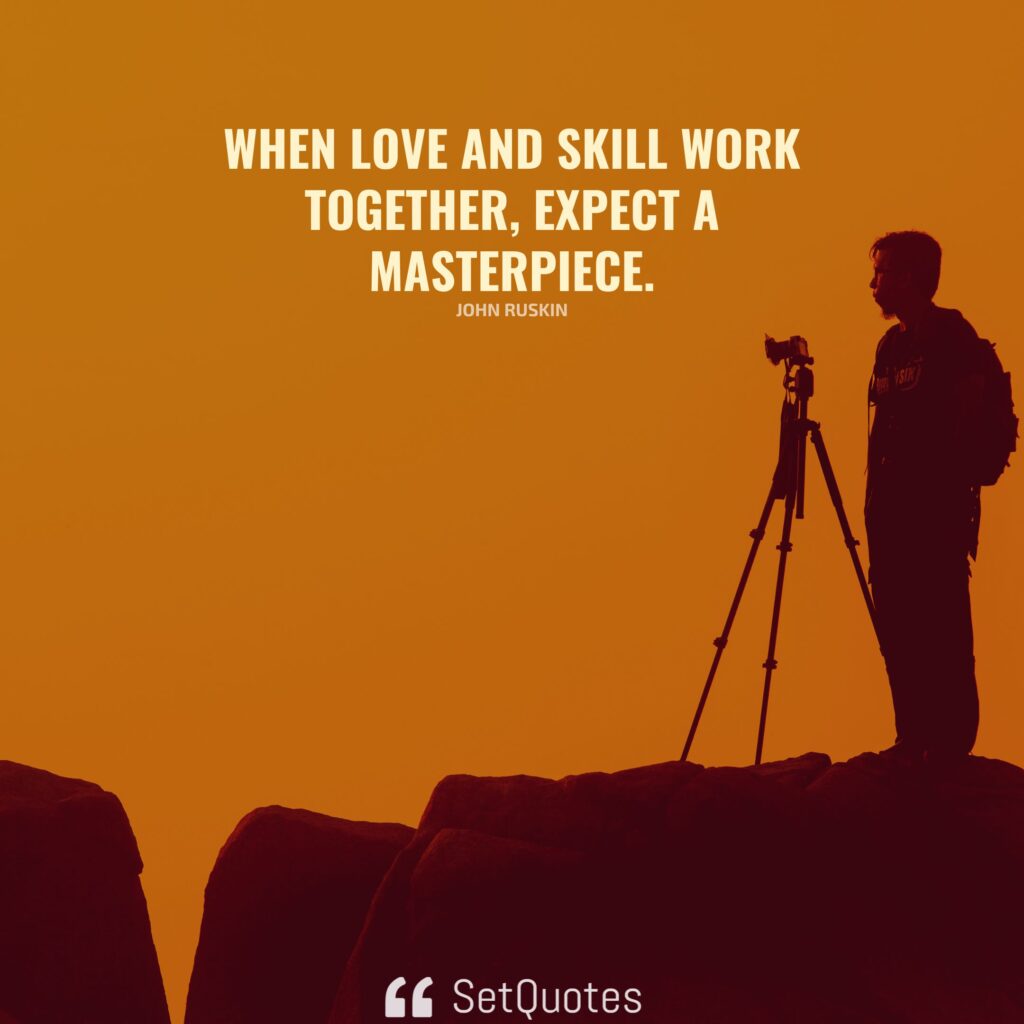 When love and skill work together, expect a masterpiece.
– John Ruskin
Passion and hard work do the miracles. Magic happens when someone puts heart and soul into his/her work.
Be enthusiastic about whatever you do, let your curiosity keeps you motivated and drive you in the forward direction. Let everything keep flowing.
There is one best quote by Sophocles, "Success is dependent on effort."
Everything depends on our quality of effort. Anyone can make a difference by putting extraordinary efforts into even ordinary things. Aim to do even the basic things in a great and new way.
Don't make things too complicated. Try to relax, enjoy every moment, get used to everything.
– Angelique Kerber