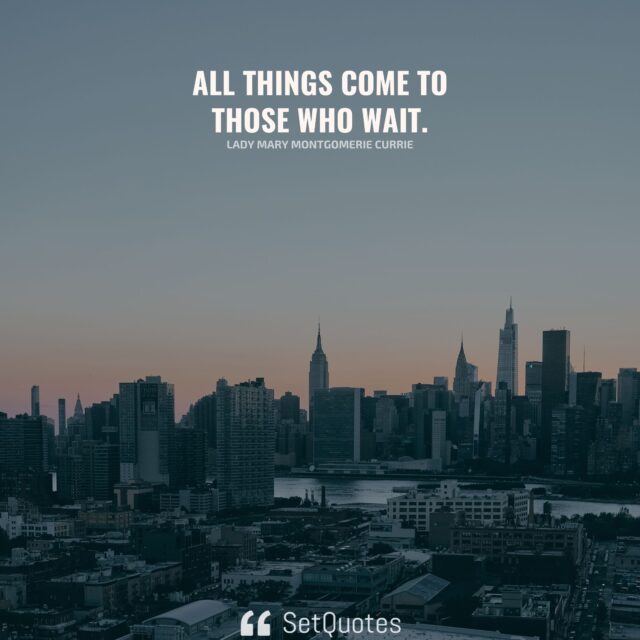 All things come to those who wait.
– Lady Mary Montgomerie Currie
Meaning of this proverb
This phrase emphasizes the importance of patience. Nothing can be accomplished in a short period of time or overnight. Great things can only be achieved through persistence and patience.
Another commonly used phrase is "Good things come to those who wait". This expression may have originated from "All things come to those who wait".
When one stays focused and patient and explores every possibility, almost any goal can be achieved. Sometimes things work and sometimes they don't, but what matters most is to not lose patience and keep looking for the possibilities.
It is important to remember that nothing significant has ever been created or accomplished overnight or by magic. It takes countless hours of hard work, dedication, robust planning, and patience to make magic happen.
Aren't significant results achieved through small, consistent steps? Neither aim to run faster nor halt too often. To avoid exhaustion, maintain the pace that works for you. Overworking does not contribute to a healthy work-life balance.
Origin of this phrase
The proverb was used in the poem Tout vient a qui sait attendre by the English poet Lady Mary Montgomerie Currie. In the early twentieth century, this poem was published.
All hoped-for things will come to you
Who have the strength to watch and wait,
Our longings spur the steeds of Fate,
This has been said by one who knew.

'Ah, all things come to those who wait,'
(I say these words to make me glad),
But something answers soft and sad,
'They come, but often come too late.'
Sources: phrases.org.uk, literarydevices.net
Do great things always come to those who wait?
Things happen when one works for them, while nothing happens when one sits back and does nothing. When there is a clear lack of effort, nothing can be produced even after waiting long enough.
Certainly, things don't happen overnight. While patience is required before you can reap the harvest, it is also true that in order to reap the harvest one must first plant seeds and then wait for them to grow. On the other hand, when one plants nothing, nothing grows even with patience.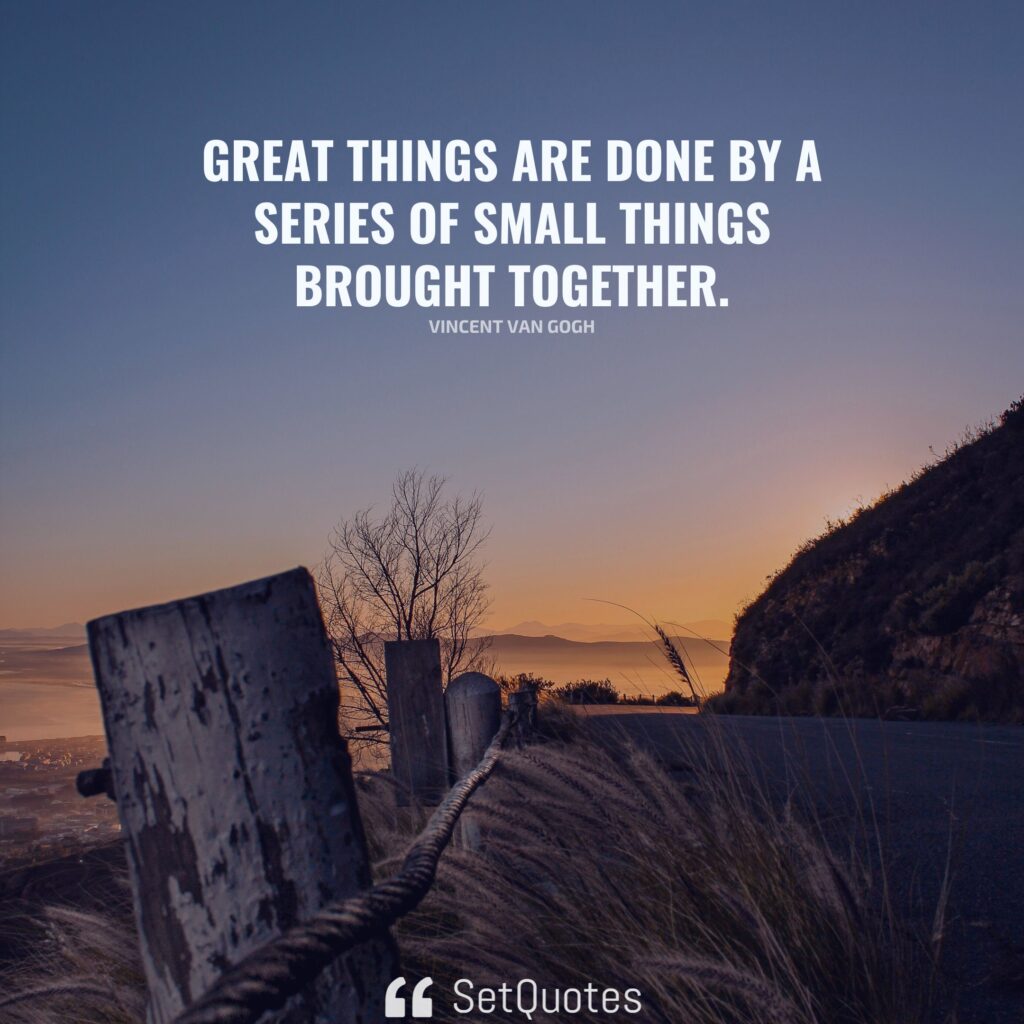 Great things are done by a series of small things brought together.
– Vincent Van Gogh
A great effort with little to no planning might lead to nowhere because moving forward is just as important as moving forward in the right direction. It is easy to lose track when there are no plans or directions.
Nothing happens on its own without any action, even if you wait for it forever. Practicing patience as well as putting it into action is equally important. It takes a perfect balance of effort, planning, patience, and everything in between.
Great results do not happen overnight, just as plants do not grow overnight. Maintaining a continuous evaluation and putting it into action is crucial. In the end, everything will grow when it is meant to.
Don't just embrace the outcome, embrace the process as well, since the outcome is always the result of the process. Make a plan and stick to it without procrastinating so that it can grow into something beautiful and worthwhile.
As long as one is willing to put in the time and effort, almost anything is possible. Creating a plan is a smart way to lead, but it requires patience from time to time. The best results come to those who work hard, who plan well, who persevere, and in particular to those who don't wait without working hard.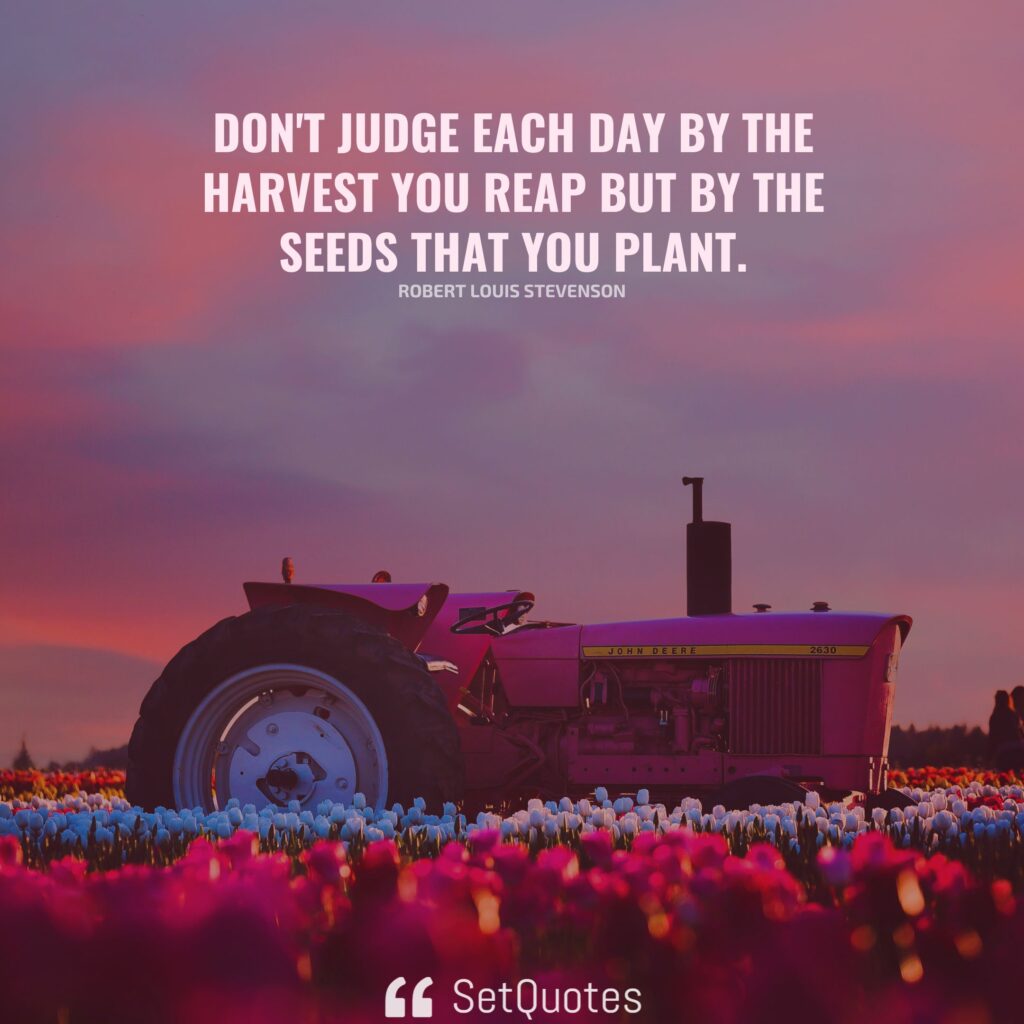 Don't judge each day by the harvest you reap but by the seeds that you plant.
– Robert Louis Stevenson